Independent Eating and Embracing Life's Messes
One of the funnest parts of being a parent is watching your child try different foods for the first time, and come up with distinct favorites. Watching small fingers learn to pick up pieces of food and feed themselves is just adorable, exciting, and hilarious. As much as I enjoy watching him fall in love with foods and gain independence, I also cringe a little each time worrying about what clothes will last through the meal and how much of a mess I'm going to have to clean up, no matter how darling spaghetti sauced hands rubbing one's head may be.
I'm grateful for the recent addition of some quality cleaning products by The Libman Company in our house which are giving me a lot more confidence to embrace life's messes, enjoy the cute moments of our toddler while he's still a toddler, and know the mess can wait and will clean up just fine after he's had his fill of food!
I love using the Whisk Broom and dustpan to get the chunks off his high chair first, and he loves giggling watching me clean up when he's all done. I then use the Large Precision Angle Broom and dustpan to get everything off the floor. Our tile (that looks like wood flooring) stays clean and shiny (to still look like wood flooring) with the Freedom Spray Mop and the Freedom Multi-Surface Cleaner product. This mop really is awesome, it's lightweight and does a deep clean in no time- perfect for fast floor clean up after little people make big messes.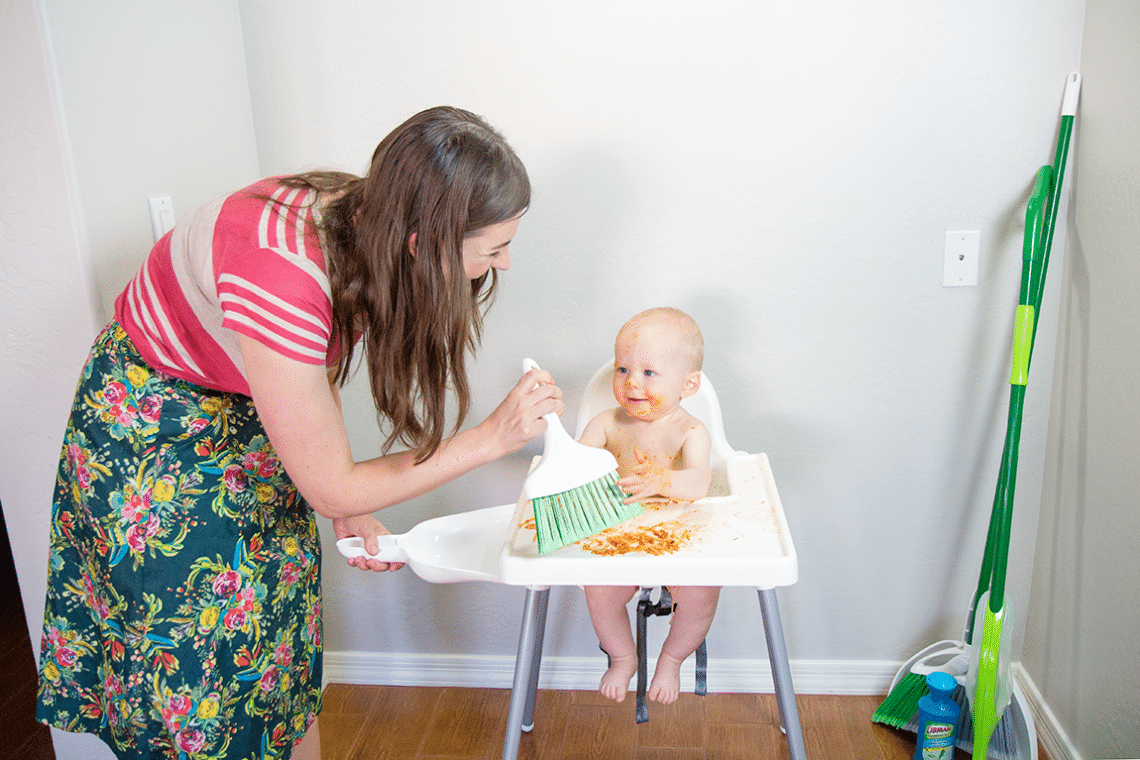 Now if only they made a transportation device to take baby straight to the bathtub- but for now we're just relying on our best efforts to get that extra last strand of spaghetti that always seems to be hiding off the baby!
I'm glad there are things in this world that remind me that babies grow up all too fast, and it's okay to let them be little and embrace life's messes- particularly when they are this cute!
Get 365 Date Ideas!
We want to help you have the best date nights ever! Grab this FREE printable with 365 date ideas, a date for every day of the year so you never run out of ideas!