Instagram: 30 Days of Gratitude Photo Challenge 1-12
Remember how earlier this month I was lucky enough to get an iPhone? I'm loving it! I'm also loving being on
Instagram
. It took me a few days to jump into the 30 Day Photo Challenge focusing on gratitude, putting me several days behind, but I couldn't resist this challenge to show my thankful heart this month through images. Even if I did the 2011 version, I was still happy to participate.
Over then next few days I'm going to share my photos and thoughts on gratitude for these specific things!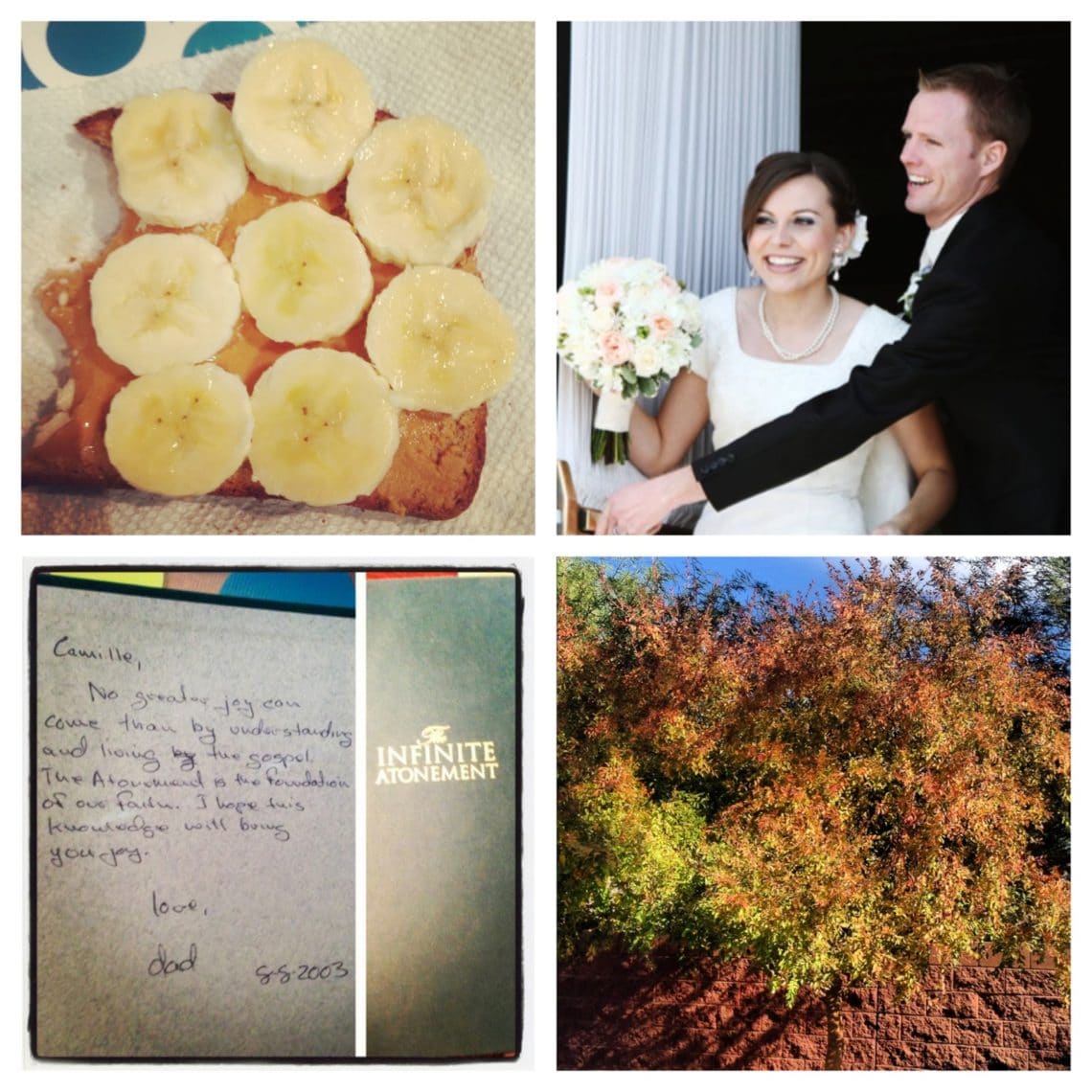 Day 1: 
favorite food:
 grateful for all natural peanut butter! With endocrine problems and a forced low carb diet this stuff keeps me alive and I eat it almost everyday! 
Day 2: smile: I don't think we'll ever have better 
smiles
 than the moment we entered the world as husband and wife. 
Day 3: 
happiness
: I'm grateful to know the source of true happiness! I'm also grateful to have parents who taught me it spiritually and academically.
Day 4: l
eaves
 : there are 3 seasons in AZ; hot, hotter than H-E double hockey sticks, and a very long fall. I am grateful for perfect weather and changing 
leaves
.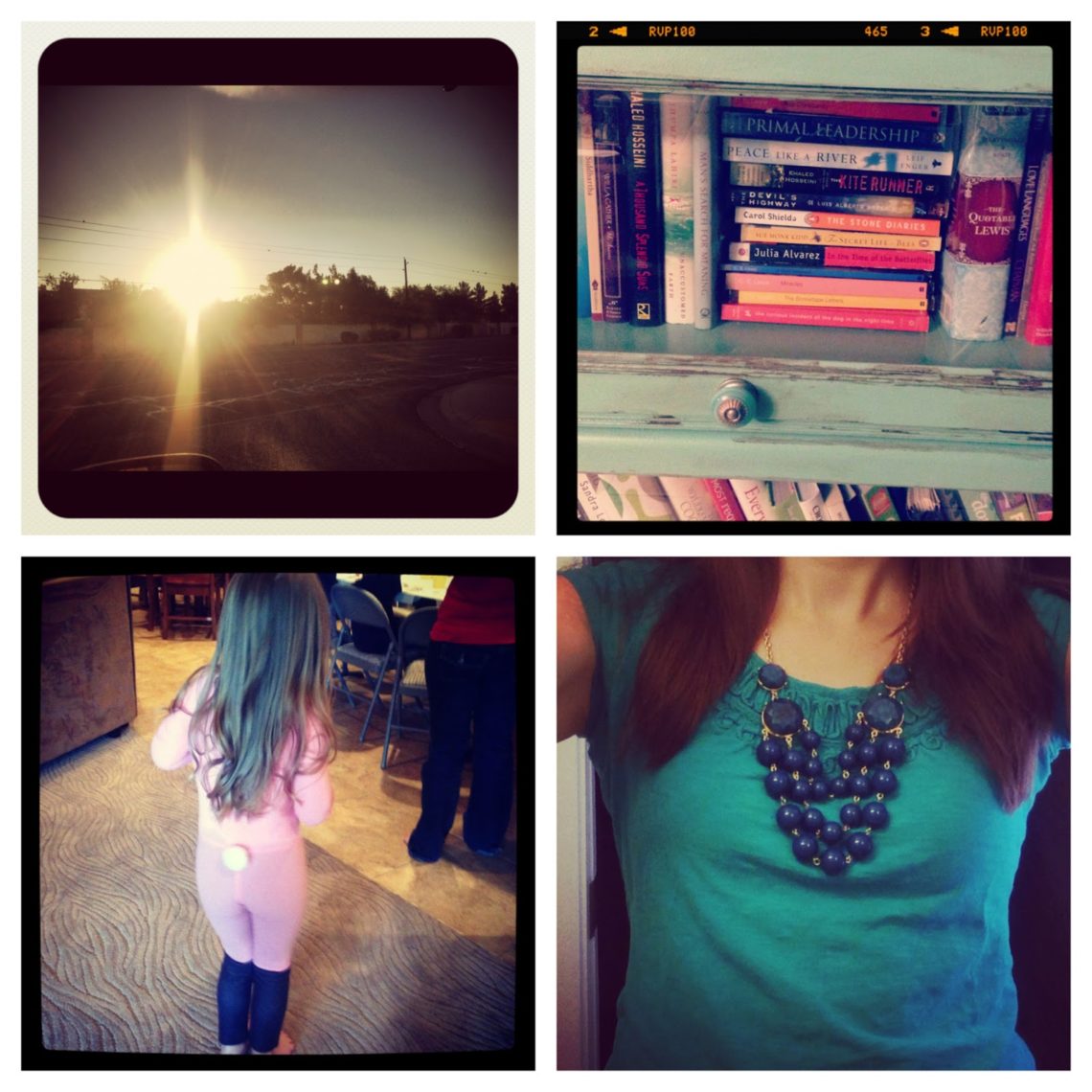 Day 5: 
morning sky
 : thankful for beautiful sunrises and sunsets!
Day 6: 
books
: grateful for brilliant parents who let us choose to earn things by reading pages or through child labor. They have 6 readers who learned to make $ using their brains. Also grateful for my Undergrad in English at BYU, greatly shaped who I am today!
Day 7: 
something funny
 :my niece wearing a bunny costume a size too small all thanksgiving & complaining of a "bunny wedgie" grateful for our hilarious 26 nieces and nephews
Day 8: 
favorite color
 : oh turquoise how I love all shades of thee!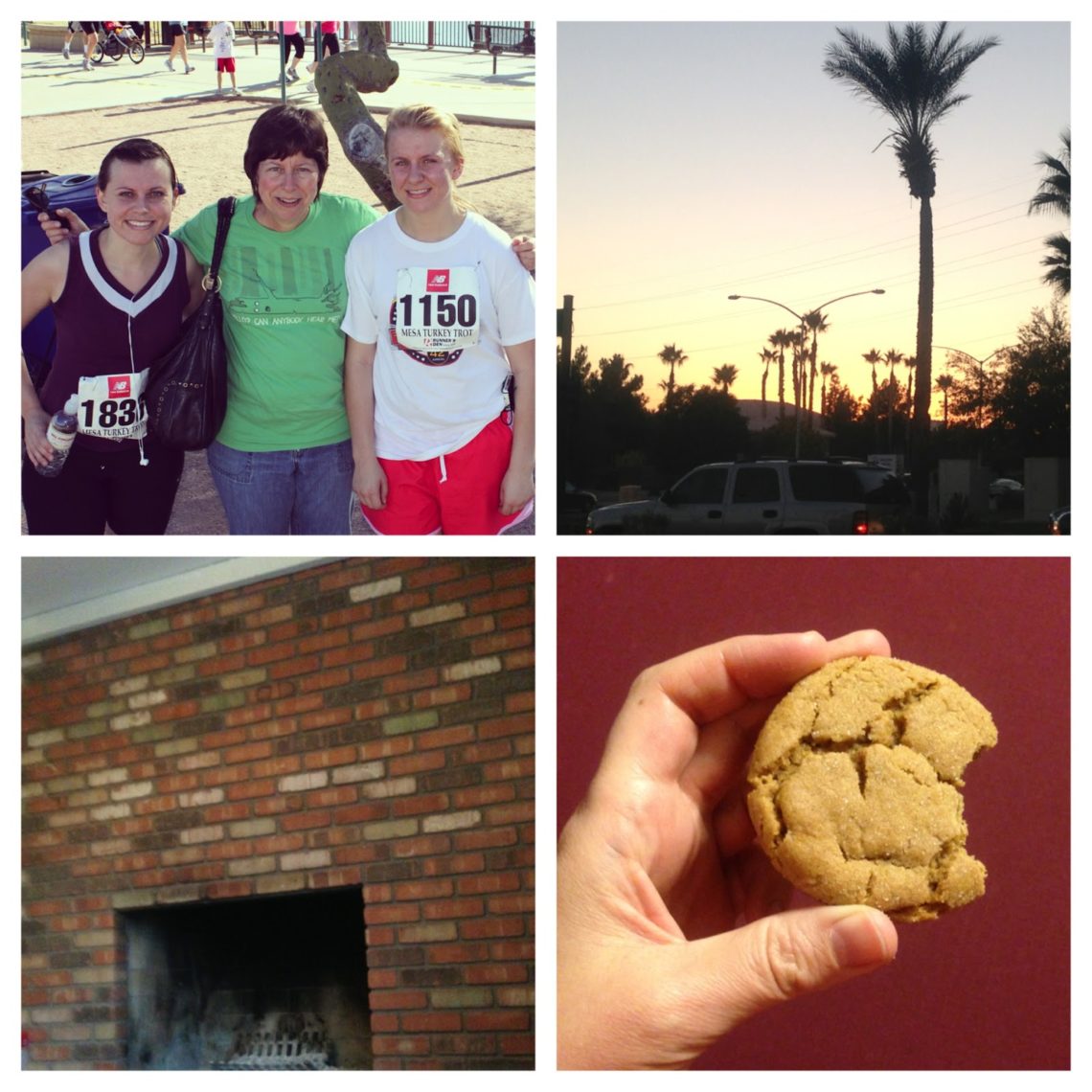 Day 9: 
inspiring person
 : thankful for a mom who showed up to every soccer game, assembly, piano recital, and still comes to all my races, church talks, and events. I am lucky to have one of the best! 
Day 10: 
nature
 :there's nothing quite like the AZ sunsets I get to see every night! 
Day 11: 
something old
 : grateful to be a homeowner and to have this old brick wall in my home, it's my favorite part!
Day 12: 
hands
 : thankful for soft ginger snap molasses cookies and hands who know how to bake them!
Get 365 Date Ideas!
We want to help you have the best date nights ever! Grab this FREE printable with 365 date ideas, a date for every day of the year so you never run out of ideas!