Italy Day 1: Eating in Venice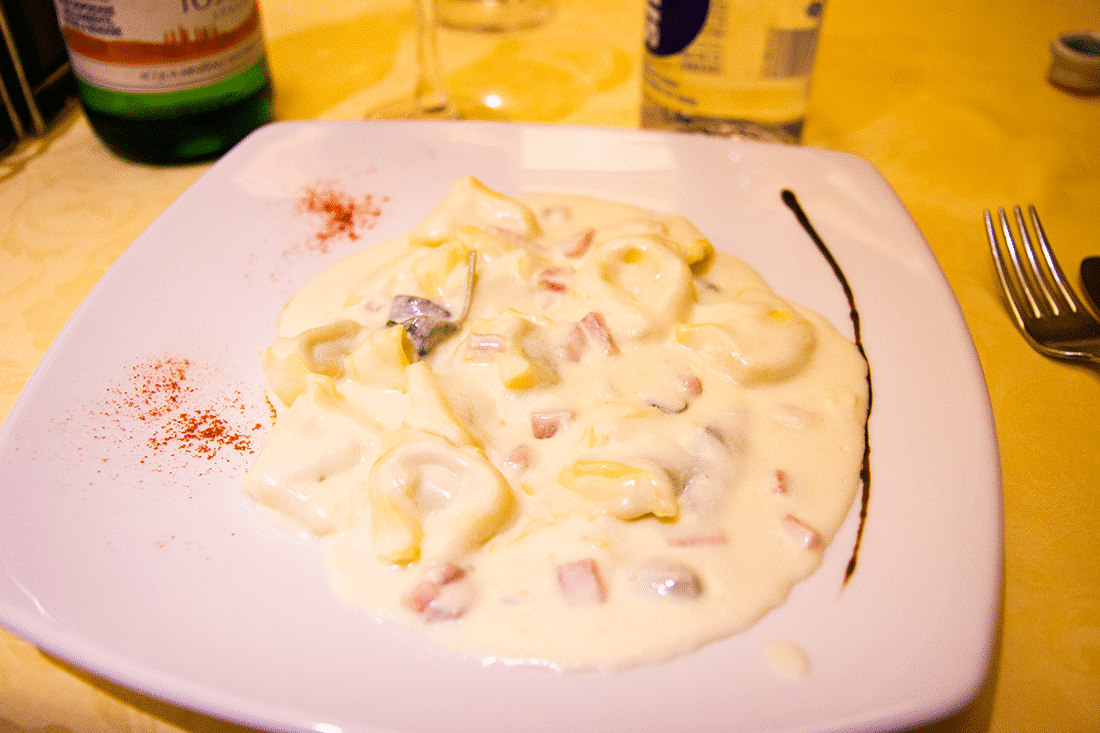 Italy Day 1
Location: Venice- all the food places! 
Cost: 
Depends where you go, but we learned quickly that the one big splurge totally worth every penny in Italy is the food. Venice has more limited options, due to the size, and we relied on Yelp to tell us a decent place wherever we were. We were spoiled that my brother was in Italy on business before this trip and had his phone with international service paid for by his work to use and abuse for recommendations as we went. If you don't have this luxury, I'd look up places in advance and plan your route around them. I think we learned TripAdvisor does a little bit better job with recommendations, but truly, it was hard to find a place that wasn't fantastic! 
Our first few hours in Italy consisted of finding pizza the moment we got off our first train at lunch time, and meeting up with my brother and sister-in-law for dinner. We ate at a small cafe along the main canal that looked much like the other cafes. I dove right in for the tortellini. 
Jacob couldn't resist the homemade spaghetti. Fresh noodles are always the right choice.
Our next day for lunch Jacob tried the rigatoni, and went for the gnocchi. I also learned cream sauce can be something magical!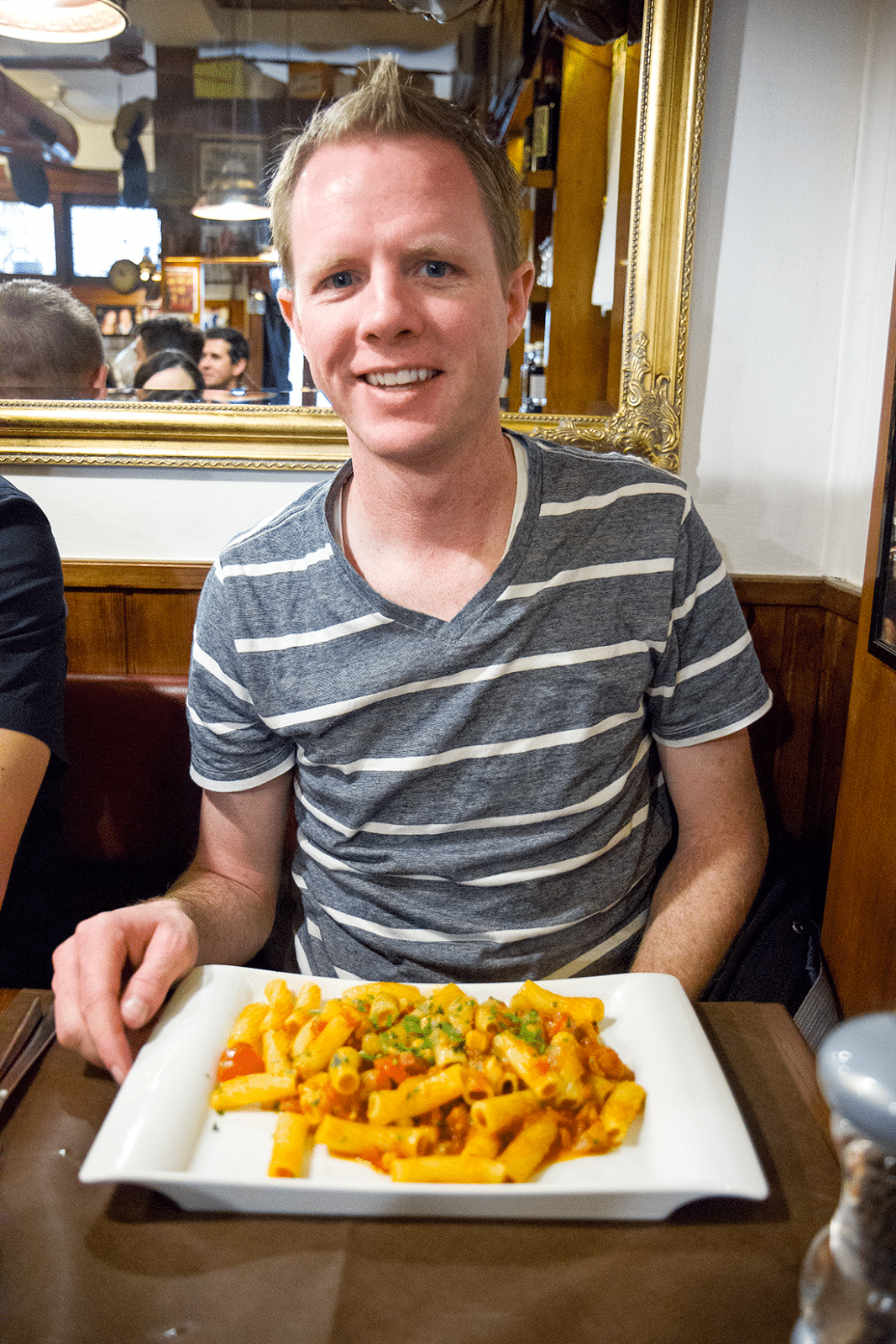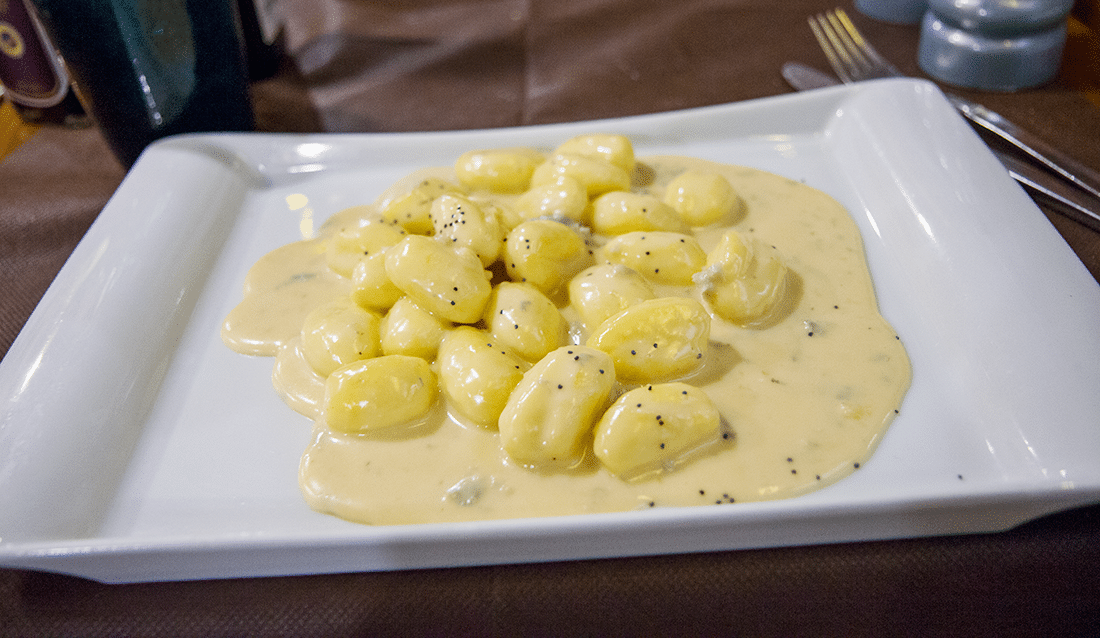 I mentioned it in my last Italy post, but really, I think our best gelato came from Venice at Gelateria Il Doge. I had been craving lemonade most of my pregnancy at this point, and the limon with fragola (strawberry) became my favorite combo the rest of the trip! Everyone was happy with their choice- from mint to chocolates of all varieties, caramel, and anything unique they had- we all had at least two flavors and loved every bite! This became the standard the rest of the trip and I think only one place truly rivaled the gelato found on our first full day!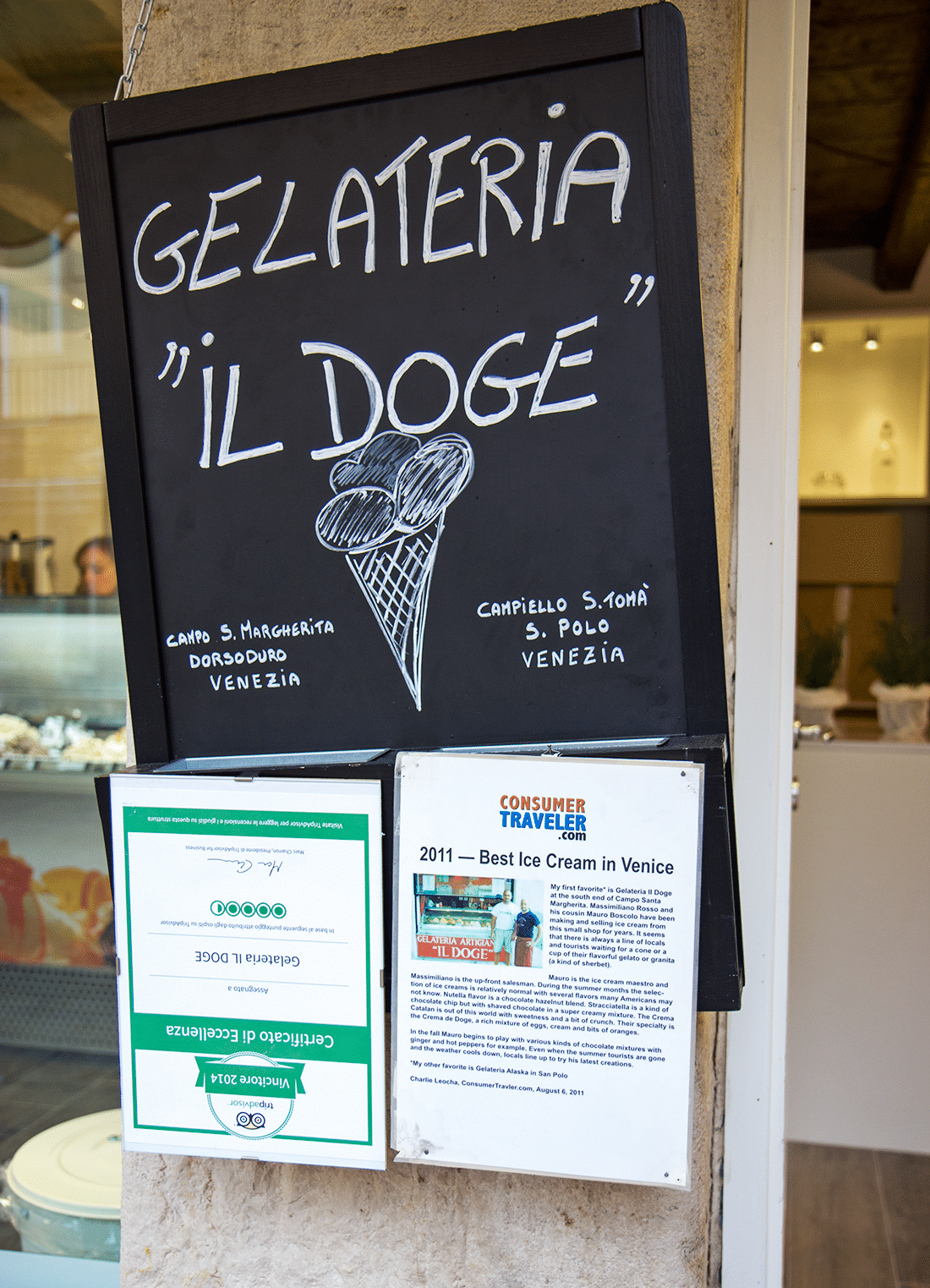 Get 365 Date Ideas!
We want to help you have the best date nights ever! Grab this FREE printable with 365 date ideas, a date for every day of the year so you never run out of ideas!