Jack's Mannequin Concert: Guest Blogger Kristen
Well hello there. I'm Kristen. Nice to meet you!
My husband, Reid, and I have been married for almost 9 years and we still take dating seriously! Every weekend we make time for "date night." Gotta keep the love alive, you know?
This year we decided to make a separate category in our budget solely for date night. We set aside $100/month for dates. It's not a lot when you consider a night out to dinner/movie/babysitter can easily hit $100. We have to be creative. We usually do a game night w/ another couple one weekend (we put kids to bed and the adults stay up and play), another weekend we have a date night "in" after the kids go to bed at home (usually take-out and cuddling up to a movie), then we do a couple weekends out w/ a babysitter (takes the bulk of our $). 
Having a separate date night budget has been completely liberating! Why didn't we do this sooner?! We can choose to go to a spendy restaurant for a date and not feel like we need to feed our kids Ramen for the rest of the month to make up for it. Or, we can do a few free, or inexpensive, dates in a row to save up for a night out on the town like going to a concert…
I'm a music junkie. As such, I LOVE live music. I have been to many concerts in my days, and even a few recently with girlfriends. Reid, on the other hand, hadn't been to a show in ages. We decided this streak must come to a screeching halt. I checked out all of the shows that were going on in Portland over the next month or so, and found that
Jack's Mannequin
was coming to a small venue. (small venue = cheaper tickets = yesss!).
We started off the night at Five Guys Burgers and Fries. Romantic, yes? No time for a waiter, we needed to make it to the show.
Lenka
opened for Jack's Mannequin. She was cute and bubbly. We bobbed our heads to her fun, upbeat music.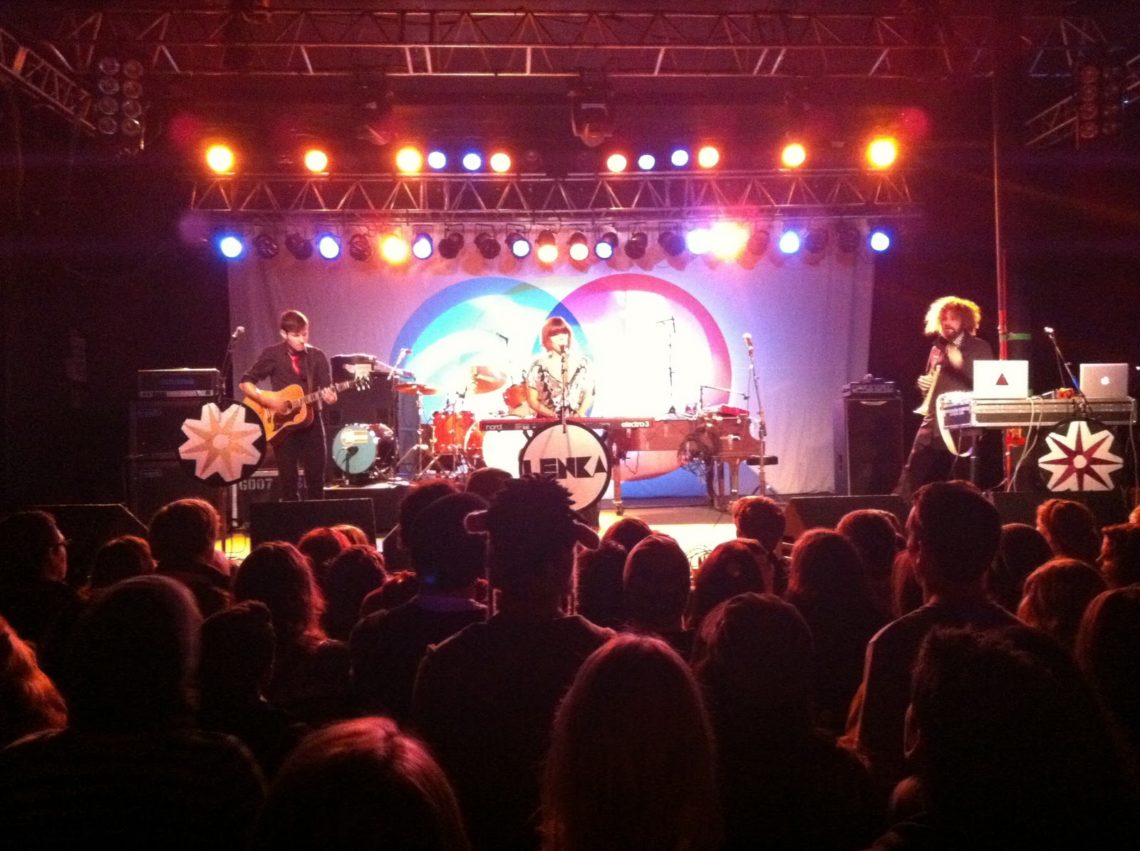 Jack's Mannequin put on a great live show! The lead singer was totally engaged with the audience. He even jumped on top of his piano at one point. He had us jammin' for sure.
We tried to ignore the fact that we looked seriously out of place (especially with me being 32 weeks prego…), and summon our inner hipsters. We had a blast! It was fun to experience the squishy, standing room only, feeling music through our bones, concert experience together.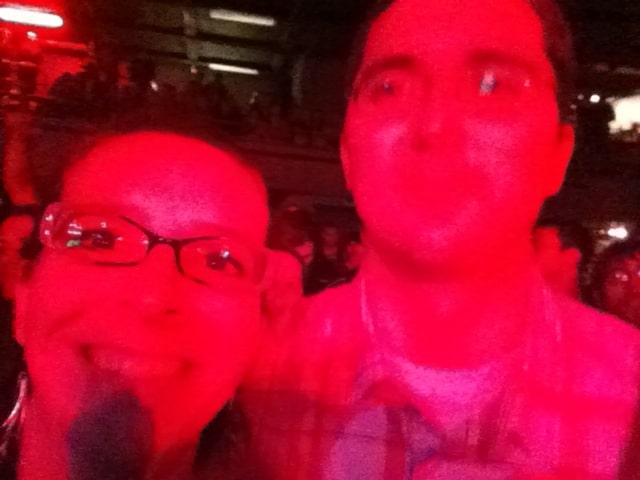 It was a couple days before Halloween, and I'm assuming the couple standing in front of us was dressed up for the holiday, and not in their usual concert-going attire? The dude was wearing a helmet made of tinfoil with a cape on his back, and his girlfriend had a fox head hat and a tail. Then they made out in front of us. Awesome. We like to call that kind of PDA "saving marriages." They had us giggling.
We rode the MAX (public transportation light rail) to and from downtown, which allowed us some amazing people watching and experiences we have still been laughing about. Including a guy standing in the aisle talking in super-speed about how when he's on a caffeine high, he's "really really hyper"…and hyper he was.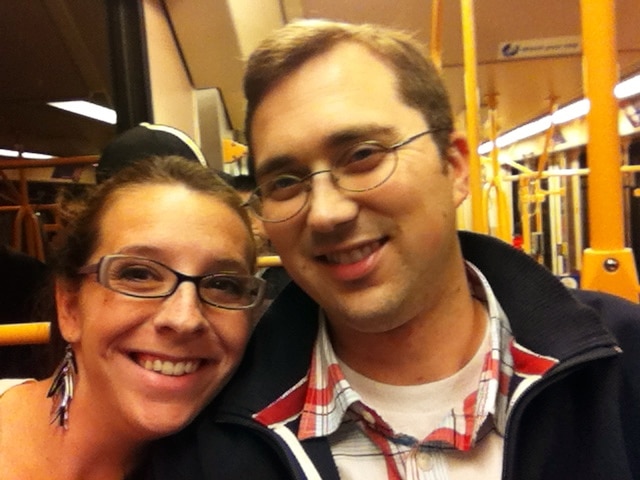 Thanks for letting me share, Camille!
BIO: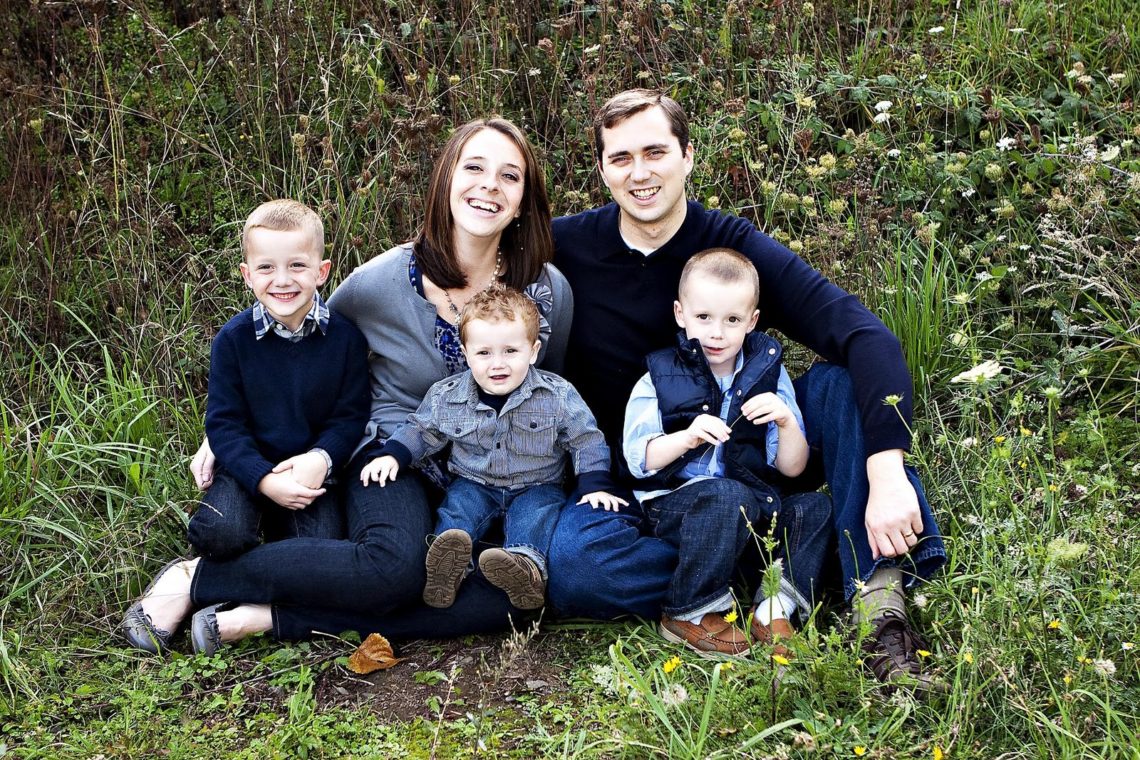 Kristen stays busy raising her 3 boys (ages 6, 4, 2) and is expecting boy #4 just after Christmas. (Post edit: Kristen and Reid welcomed Rhett December 29th, just in time to give them the tax break they deserve!)  She's a music junkie and cold cereal addict who enjoys Yoo-hoo, socializing, wearing earrings, and laughing. She and Reid have been married almost 9 years. They have lived in the lovely suburbs of Portland for the past 6 years and love it!
Read more about the Masons at:
Get 365 Date Ideas!
We want to help you have the best date nights ever! Grab this FREE printable with 365 date ideas, a date for every day of the year so you never run out of ideas!