That husband of mine never ceases to amaze me. 
I'm a marathoner
, I've run several half marathons as well, and I know the time and training commitment! I also know how hard it is to run sick, and I can't imagine wondering if you'll make it the night before and still pop out of bed ready to run! Jacob had been away traveling all week while feeling ill and not sleeping much. He also didn't get to fully train due to an injury, so I was wondering if it would work out for him. 
He happened to call me while running to chat and ask for some sunscreen when he ran close by the house, and let me know he was feeling fine and running with a friend. I shook my head, he's such a nice guy that he would go just to motivate a friend. 
That had me in awe enough, but I almost died when he crossed the finish line and he saw Mack. Some adults just can't keep it together around babies, and I happen to be married to one! Exhausted and full of pain, he still took the time to pull this smile at his baby boy.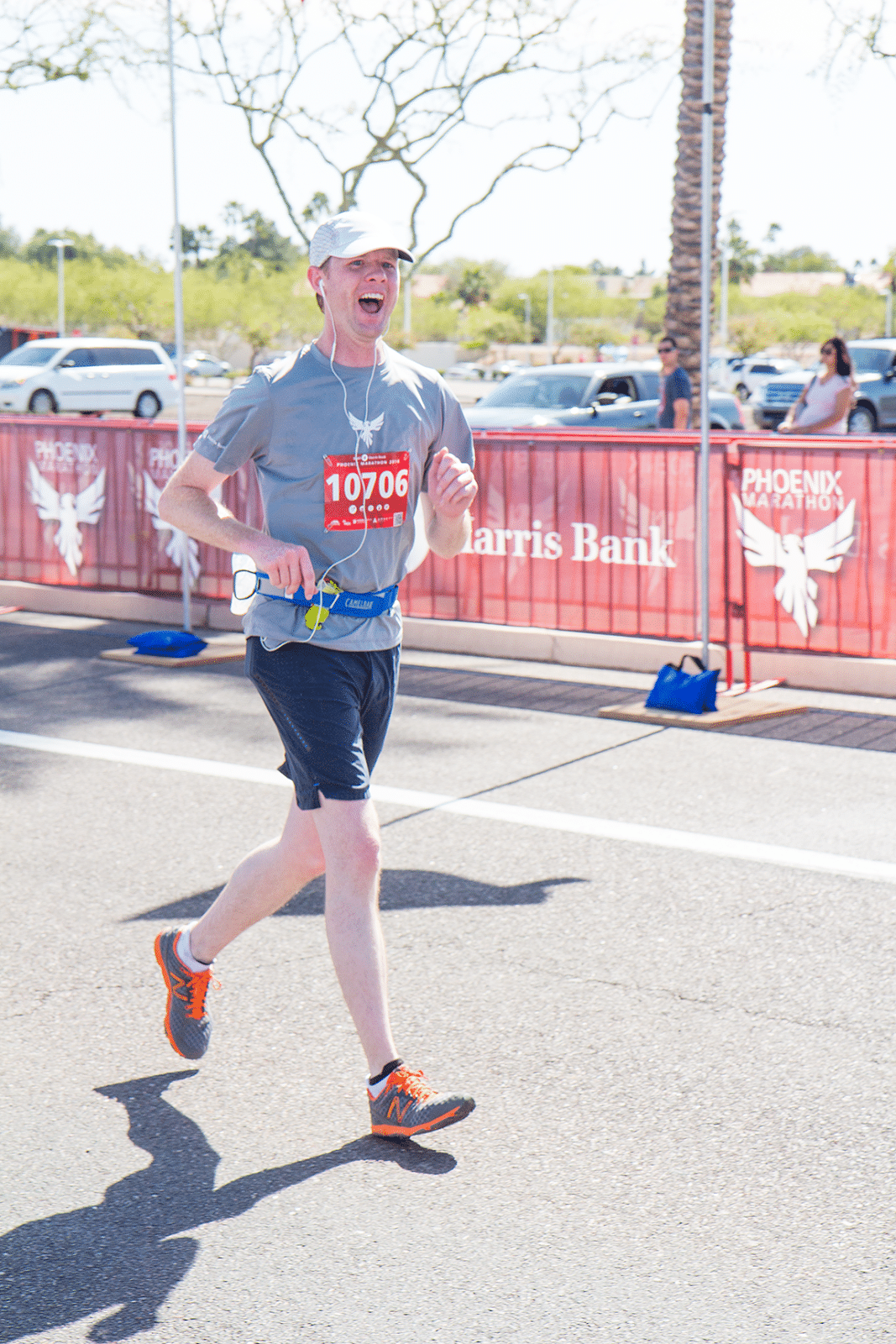 Superman posing as an engineer? Perhaps. 
I have to admit it was pretty hard to be on the spectator side, it was my first race to ever do that. Babies are worth it, but I really can't wait until the time I run more than 30 minutes and can get back into my groove. In the meantime, I'm glad I got to watch my husband, brother, and sister all add a marathon to their already impressive running resumes! 
Get 365 Date Ideas!
We want to help you have the best date nights ever! Grab this FREE printable with 365 date ideas, a date for every day of the year so you never run out of ideas!