Josh Groban, not a bad first concert
When Jacob mentioned he had never been to a concert my jaw dropped. We're both big music fans. Jacob may misrepresent lyrics with his own when he forgets, but alas still loves music of all genres and eras. I have to admit, I have been known to go fill in Itunes libraries for unknown songs. When I'm bored commuting I switch the radio stations, give myself 5 seconds, and see if I can come up with the artist and song. Even if neither one of us can sing and if attempted we make cats scream and babies cry, we greatly appreciate true musical talent.
With that said, I decided to splurge on one of my dates in August and take Jacob not just to any concert, but to one that he could truly appreciate the artist.
Josh definitely fit the bill!
We started out with a quick dinner at my favorite fast food joint frequented often in the MBA days, Jimmy Johns. The slogan "Food so fast you'll freak" is truly accurate, and since we were in a hurry it was perfect for us!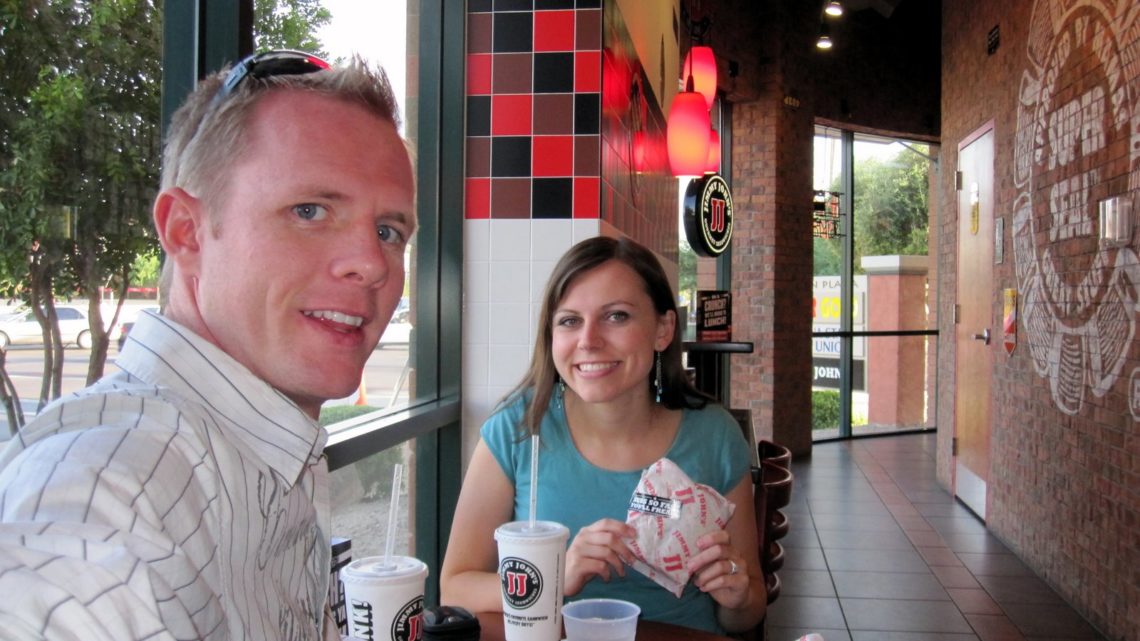 We then took the lightrail into downtown to catch the concert. Our first post explains the fun we have on the lightrail and our sheer joy just in riding it.
We made it, and we were excited to sit in a crowd of mostly older women who are absolutely crazy about this man! I mean I don't blame them, there just isn't a voice quite like this on anyone else, but it still cracks me up that women in their 60's have no issue proclaiming love and inappropriate comments at someone my age. I think that's half the fun though, we definitely love laughing at the quirky things and people of this world!
And when there are only 19 rows between you and this guy, who can blame the elderly obsessive souls?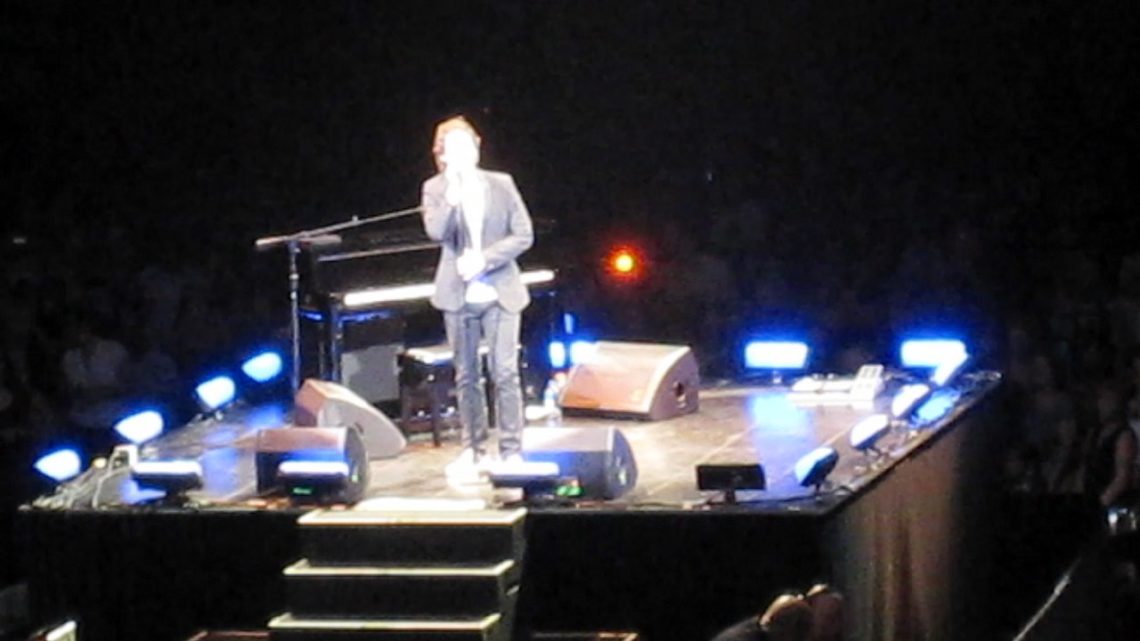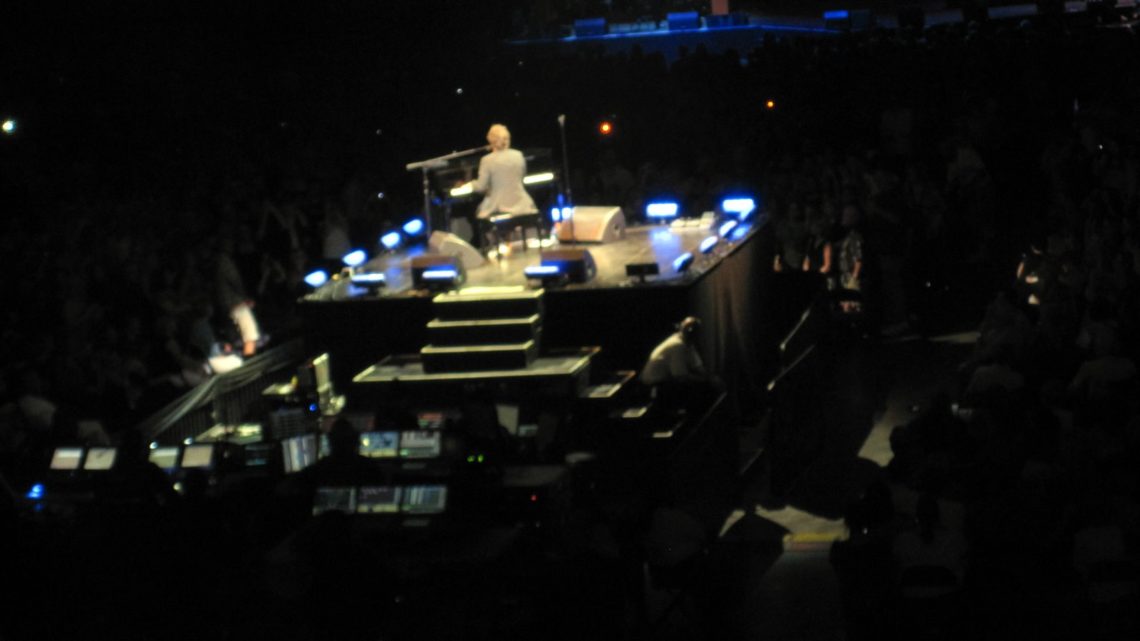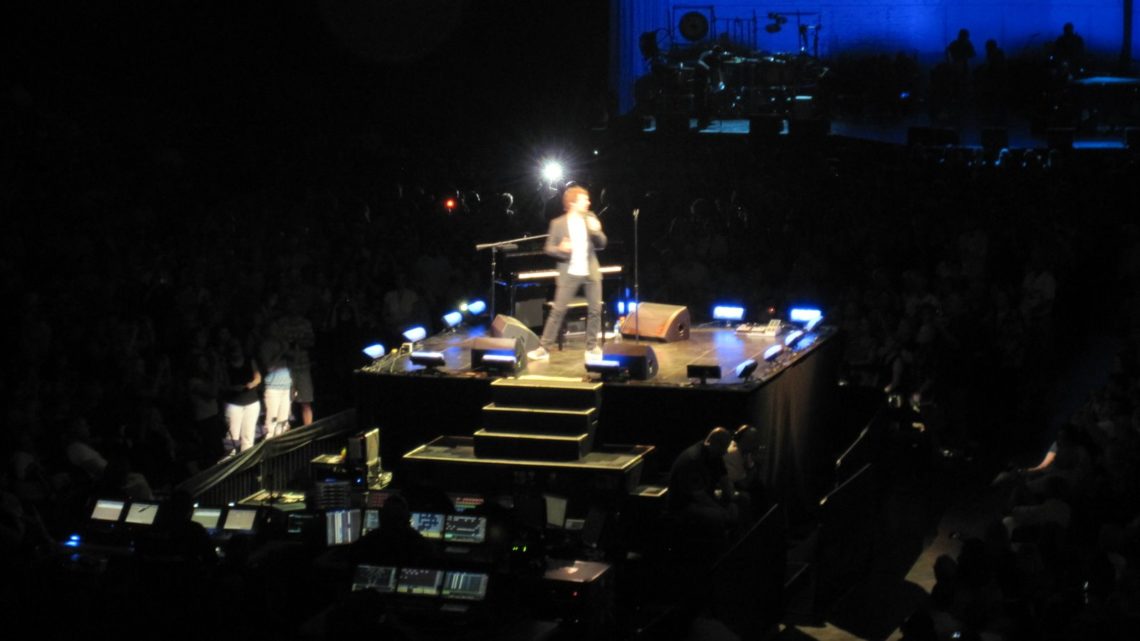 We really enjoyed running into several of our refined friends from school, church, and other random places. We most enjoyed being together and truly enjoyed hearing one of the most musically gifted and beautiful voices on the earth!
I mean our point and shoot can't do it justice, even though I have to admit I was pretty impressed with how well it did actually do in this clip, but this is something truly amazing to hear in real life! Seriously one cool date that I know will go down in our history book!
[youtube http://www.youtube.com/watch?v=DDu4APXUf4U]
Get 365 Date Ideas!
We want to help you have the best date nights ever! Grab this FREE printable with 365 date ideas, a date for every day of the year so you never run out of ideas!