Keeping Your Skin Looking Younger Than You Are- My Secret Weapon!
There's a lot things I haven't done right to my skin- I like junk food too much, I can't leave a pimple alone, and I actually paid money to go tanning as a teenager. Teenage self I could kill you for those darker spots and fears every time I go get screened for skin cancer! However, I have to say that there are a few things I have done right that I think have made all the difference!
People are often shocked when they hear my age, and for a long time I wasn't sure why. I finally had someone tell me I have the skin of an early 20-something, not the skin of an early 30-something. I was flattered! I started to pay attention and I noticed I do have smoother, tighter skin with less wrinkles than I probably should, but I chalked it up to good genetics and decided to just feel blessed! A few months ago I was with my sister who is a few years older than I am, and she made the remark that my skin was faring much better in our 30's than hers is. She has a chemistry background and told me what she was going to try next based on chemical research. I love this about her. After she explained it I told her that it sounded like my "secret" weapon to combat dry skin was actually the secret to keeping my skin younger looking to. My big secret? Oil! I'm excited to tell you "I've partnered with Dove to tell you all about their New Dove Dry Oil Collection featuring their Dove Dry Oil Beauty Bar and Dove Dry Oil Moisture Body Wash. These fit right into my routine and use my secret weapon to help with skin too!

I first heard about putting oil directly on skin in my early 20's, and I was attending college in Utah with dry cold air and altitude that was killer in the winter. I would grab a splash of a natural oil and put it in with my lotion and see a huge difference in how I felt. When winters got really bad I'd add it to my body wash and it made shaving bearable again!
With coconut oil currently hailed by many as the panacea to any problem, I decided to try it a few years ago as a make-up remover at night, and an after-shower moisturizer on my face each day. This is making a huge difference in my skin, and I can feel the soft moisture that helps my skin feel better every day.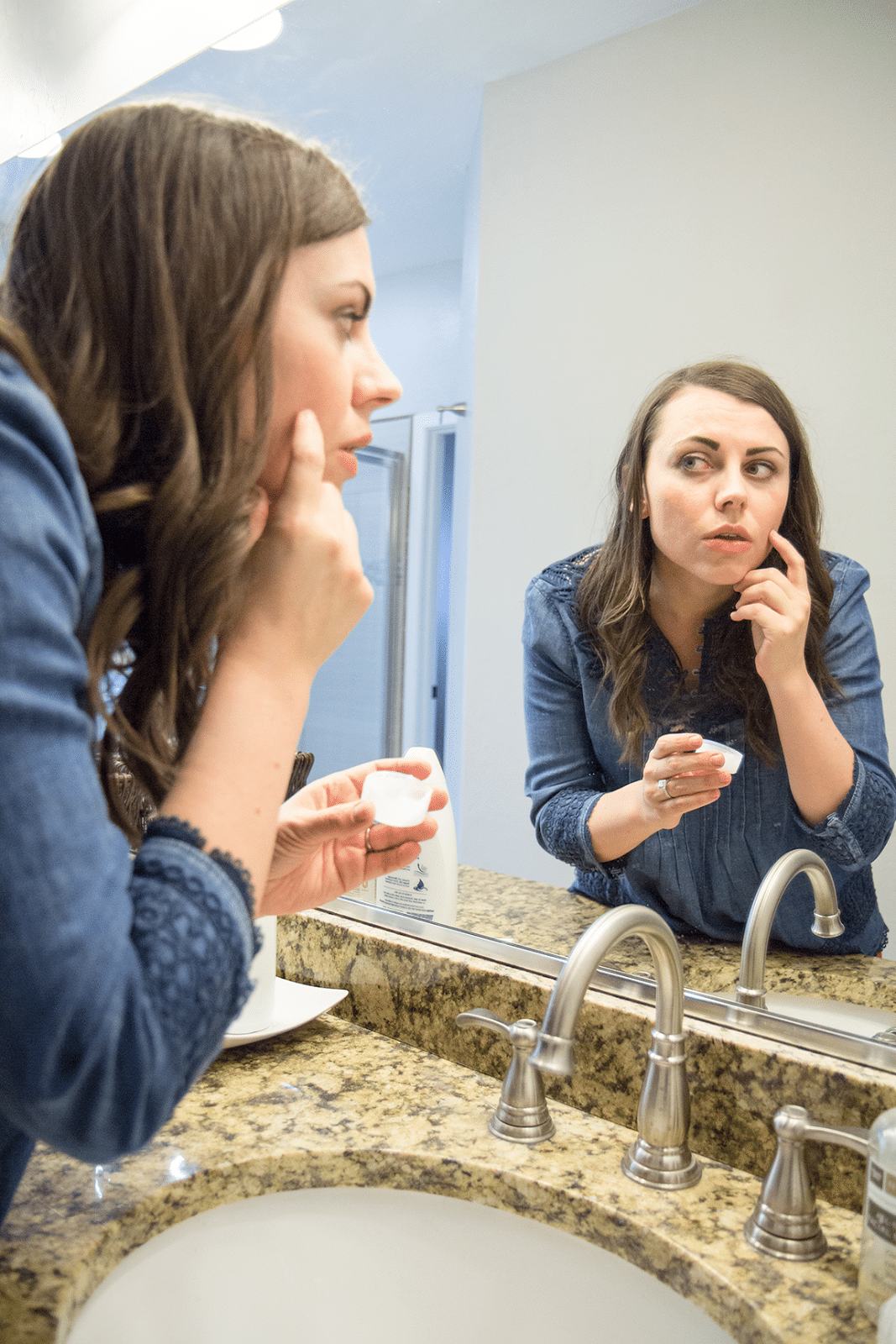 It's a bit much to rub this on my entire body, so I often combine it or another natural oil with a thick lotion. I've yet to find a lotion/oil combo I love, so I just combine the two myself. However, I have found a cleanser/oil combo I love and I'm so glad I no longer have to hassle with combining the two while I'm in the shower! I've been a Dove fan and used it ever since I was a teen. The uquality product is what I've turned to all my life for my sensitive and dry skin, and now that they have it with argon oil infused in the product I am in heaven, and so is my skin! The new Dove Dry Oil collection helps nourish and protect skin from dryness in the shower by effectively cleansing without leaving skin feeling dry and features a nourishing formula infused with Moroccan Argan oil beads to gently cleanse while helping to replenish nutrients to the skin. Because 9 in 10 women are concerned about having dry skin, Dove Dry Oil Moisture Body Wash goes beyond basic moisturizing to help women nourish and protect their dry skin. I can honestly say my skin is as silky and smooth as it's ever been, and I love that an inexpensive product is giving me such great results!
Now that I'm in Arizona and the brutal heat takes it to my skin, I love that I can shower quickly! I also love that I can use it in the bath, my combo just never worked as well and needed to be rinsed fairly quickly. Hello long spa-like baths, I can now take you without all the dryness in my skin!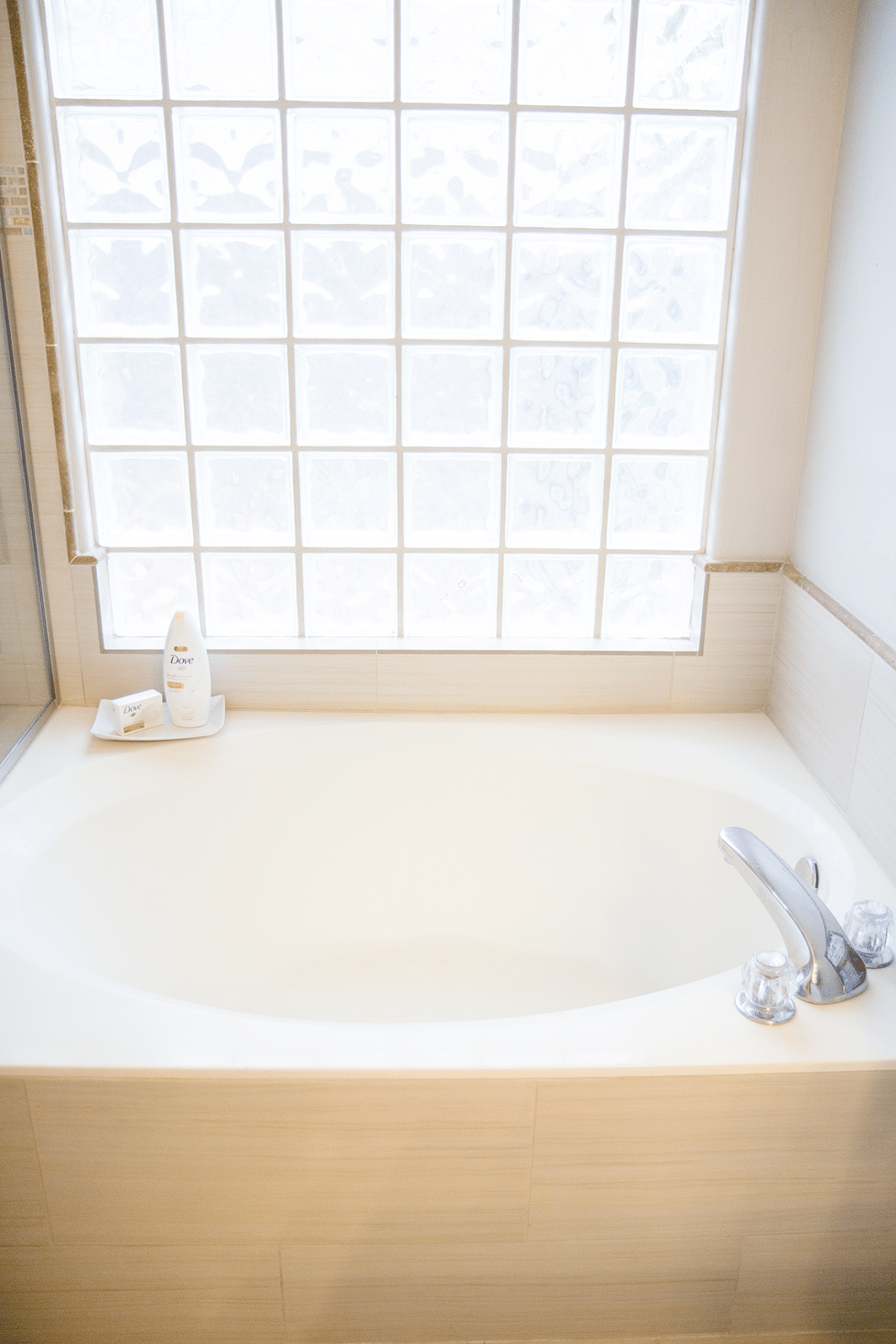 Get 365 Date Ideas!
We want to help you have the best date nights ever! Grab this FREE printable with 365 date ideas, a date for every day of the year so you never run out of ideas!