Kitchen Accessories: Our MVP Kitchen Gadgets
Our favorite kitchen accessories that make cooking so much easier and are used daily. If you could only have a handful of kitchen gadgets on hand, these are the ones that belong in every chef's kitchen!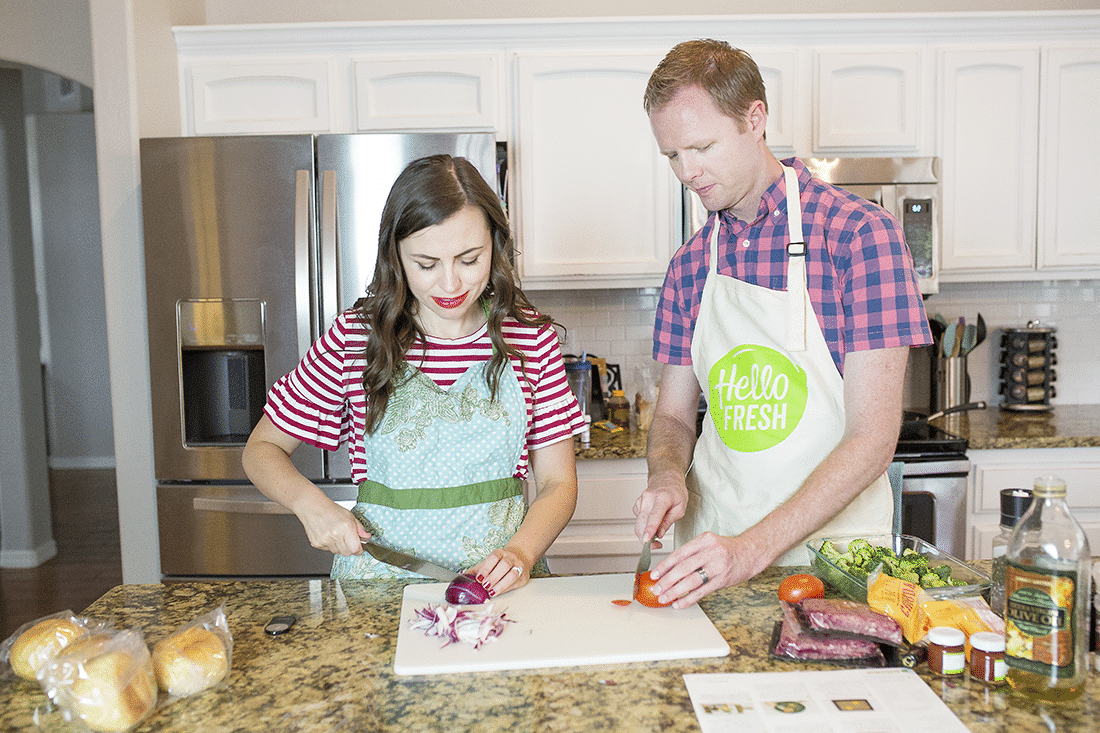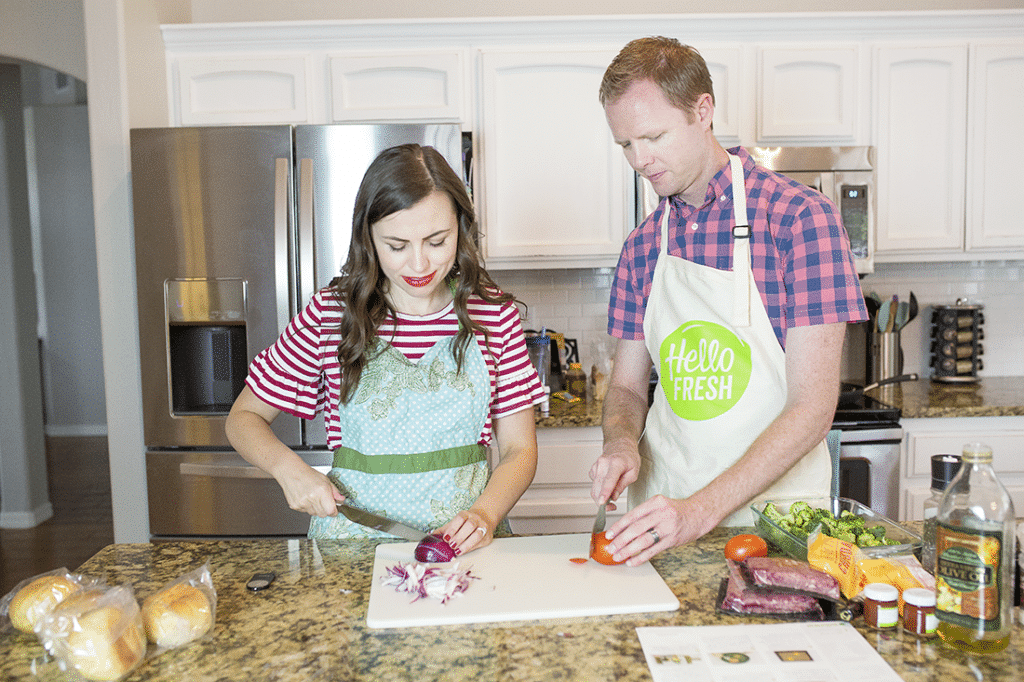 We've been casually looking into updating our kitchen. Our cabinets are older and were refinished by the previous owners. They look great repainted, but they are still wearing down and will need to be replaced in the near future. We just had a friend come look and do some design mockups for when we're ready to take the plunge. With these updates, we had the option to double our cabinet space in our kitchen. The more Jacob and I talked about this, the more we realized we're heading more minimalistic instead of wanting and needing cabinets up to our vaulted ceilings.
Kitchen Accessories
This lead to an interesting conversation. If we ever moved to a bigger city and had a smaller house or apartment, what gadgets would get to stay, and which would we leave behind.
It took me about five minutes to think of all the kitchen accessories that get the most use. I could essentially open the dishwasher or look at the drying rack and find all of these nearly every day. We are people who believe in good food, cooking at home, and cooking from scratch. Consequently, we have tested many fun kitchen gadgets and have found some are only used once a year while others are kitchen accessories we can't live without and belong to our MVP kitchen gadgets list.
Our MVP Kitchen Gadgets: Kitchen Accessories We Swear By
Chef's Knife
Jacob has a former roommate who is a chef and gifted us this knife as a wedding present. If I ever run into him I'm prepared to give a 20-minute discourse on why it was the greatest present and my love for this knife. I chop veggies and fruit, slice large blocks of cheese, trim meat, and do so much more daily. If I was asked one thing every home chef should have, it's a quality chef's knife. Look for one without a serrated edge, you can sharpen this one easily and it will last forever.

A flexible cutting board set
We've been through two of these and are due for a third. I love that we keep chicken germs on the chicken mat, have a place for veggies, and it keeps everything separate. Also, they are flexible and easy to fold and add to a pan while cooking. I really love that they take less space than a full cutting board set too.

Mini food processor/chopper/grater.
Our less expensive model I bought on Black Friday when we were engaged has turned extinct, but luckily there's still a close version on the market. We use this thing several times a week. As much as I love the convenience of pre-grated cheese, it just doesn't taste the same as freshly grated quality stuff. We use this for cheese most, but we've chopped some veggies and used the food processor for those small quantity items that compliment a recipe. It's small enough for the dishwasher, strong enough to do the job.

Favorite Kitchen Accessories

Stem Remover
We took a couple's cooking class at a gourmet cooking school for a date night and used one of these to remove the stem from a tomato. It wasn't an expensive item and we decided to buy one. It's in the dishwasher almost every night! It takes the stem off strawberries for our toddler on the daily. If you cook with tomatoes it's so handy and gives you more to work with. It also scoops out the mushy insides of tomatoes and other produce so well. I also take out bruised spots from produce so easily with it! I can't believe how much this thing gets used!
Pizza cutter
Yes, we love my mom's quick homemade pizza dough recipe and use it for family movie nights regularly. However, we use this baby for so much more! It's great when making rolls and cutting croissant triangles. It's used almost daily to trim toddler favorites. Quesadillas, grilled cheese sandwiches, paninis, and cheese slices come out perfect with each use!

Enclosed garlic press
I know most chefs will die when I say this, but we aren't crazy about garlic in our house. It's a staple in the kitchen and cooking for sure, and we always have some on hand. However, we often half the amount in the recipe because we have sensitive palates and noses. Jacob and I can kiss each other and taste it on each other. We actually have a rule if you eat it you have to give the other an immediate heads up so they can eat some too.
Consequently, we like to keep the smell and flavor at bay when cooking. This little gadget lets you add a fresh clove and mince it inside. All the flavor your recipe wants, all the smell your kitchen doesn't.

Most Loved and Used Kitchen Gadgets

Slicer/Chopper
My sister brought this gadget to our last freezer meal prep extravaganza! We always help each other crank out about 20 meals whenever someone is having a baby. That's a lot of onions to chop! When she showed up with this inexpensive slicer/chopper I was in awe and immediately jumped online to order one. A few pull strings and you have perfectly sliced onions. A few more pulls and you took all the tears out of dicing onions. I use it regularly, and my mascara is so thankful to remain intact whenever I do!
An amazing paring knife
Second only to the chef's knife is the paring knife. I use this for all the small jobs, or when I need more control. My strawberry loving child sees me use this almost daily. A quality pairing knife goes such a long way in our kitchen!
Mix n' Chop
You can go with super sturdy original Pampered Chef version or the cheaper Amazon version (plus 650- 5 Star reviews- WOW!) and get the job done either way. If you saute anything, cook ground beef, love avocados, and don't like scratching pans up, this is for you! Handy, easy, and makes cooking stovetop or in an Instant Pot or slow cooker a snap!

Kitchen Shears
The cousin of the chef's knife, kitchen shears are a must in our kitchen! I love using scissors to chop up fresh spices, cut meat, and just cut open sealed packages. We wear these babies out and because they are inexpensive, it's easy to replace them every few years and use them all over again!
I'm pretty convinced that I could make and do anything with these gadgets, and if others disappeared I may take a while to notice. They make cooking at home so much easier! They are used are adored almost daily. Truly, they are the real MVPs of our kitchen.
Like our favorite kitchen accessories and most loved kitchen gadgets? You may like these posts too:
How to Use An Instant Pot For the First Time- A Step By Step Video Tutorial
Crock Pot Freezer Meals: 15 Crock Pot Freezer Meals That Don't Taste Like Freezer! 
Easy Romantic Cooking Date At Home
Get 365 Date Ideas!
We want to help you have the best date nights ever! Grab this FREE printable with 365 date ideas, a date for every day of the year so you never run out of ideas!