Laser Surgery A Decade Later
Thank you Rohto Dry-Aid for sponsoring this post.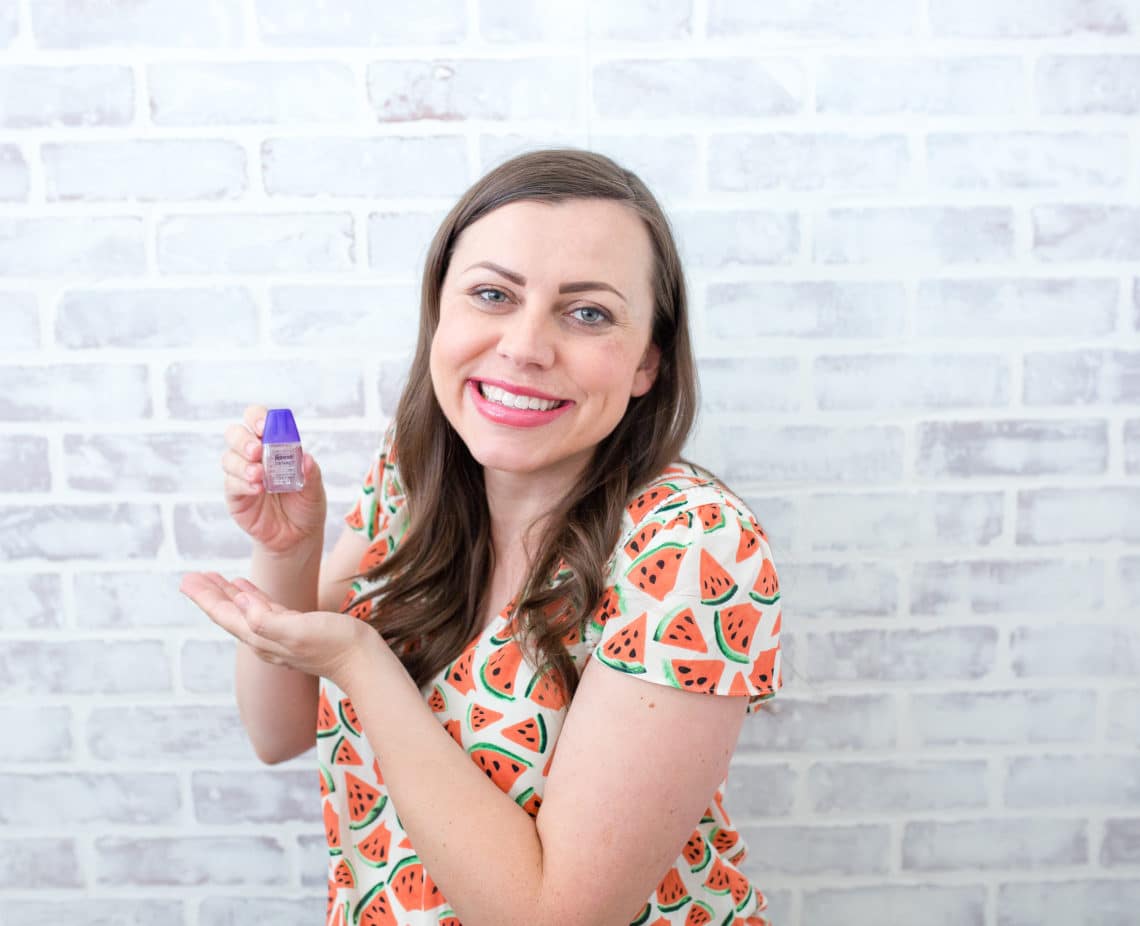 Can I tell you the best present I ever gave myself and one I recommend to literally everyone?
Laser Eye Surgery.
It's been almost a decade now, and it's something I still count as some of the best money I've ever spent! I had a really strong contact/glasses prescription and being an English major and English teacher who read book after book didn't seem to do my eyes any favors.
My dad has Lasik and couldn't rave enough about it, often encouraging me to do it too. I was so blind I couldn't make it from the bathroom to the bedroom without needing glasses. My dad knew I was prepping for graduate school and would have many long nights that contacts would really be tough to work with. But most of all, he knew the quality of my life would greatly improve with better vision.
Although it is the most money I have spent on myself in one transaction, I am so grateful for parents who convinced me my health and quality life was worth the splurge. And also to do it before student loans, marriage or children entered my life and it would be more difficult to justify.
I was a great candidate, I found a fantastic doctor, and I set the date! My life changed that day! Surgery was quick and easy. Recovery was only about a week. I could see shapes and details I'd never before seen!
As a mom who still has a few middle of the night wake-up calls, I'm grateful every day that I can see so clearly and easily. Camping, swimming, and motherhood have all been so much easier because of my experience!
There was only one byproduct I haven't loved: dry eyes. Obviously, these come to many whether you've had laser eye surgery or not, but this was something that occurred even more frequently after the procedure. They were so dry that I thought I was losing some of my vision and had my laser surgery center check my eyes two years later. They told me the surgery still looked great, but I wasn't seeing as clearly because of my dry eyes. I was amazed this was a thing: but friends, it's definitely a thing! To anyone struggling with some eye strain, go see a doctor. But also, try doing all you can to help your dry eyes.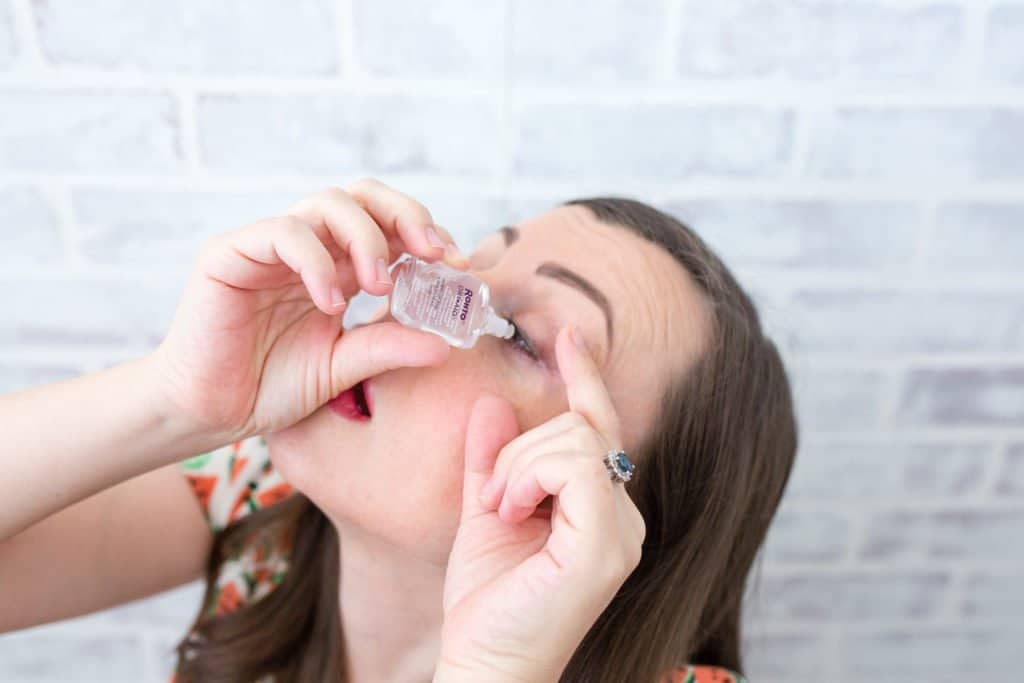 I've tried several eye drops at this point after being told that's what my eyes needed. I'm a firm believer that not all are created equal, and I'm really grateful for my recent trial of Rohto Dry-Aid.
Rohto Dry-Aid brings fast-acting, long-lasting relief for dry, irritated eyes due to overuse of digital devices, environmental conditions like arid or windy weather, extended use of contact lenses, laser eye surgery, or hormonal changes. Being pregnant and having postpartum recovery time also begged for eye drops. And as I've used them more and more, the more my eyes have felt relief!
Rohto Dry-Aid contains a unique formula that cools and soothes burning, stinging eyes instantly and offers consistent and continuous dry eye relief, comfort, and protection throughout the day so you don't have to continually reapply.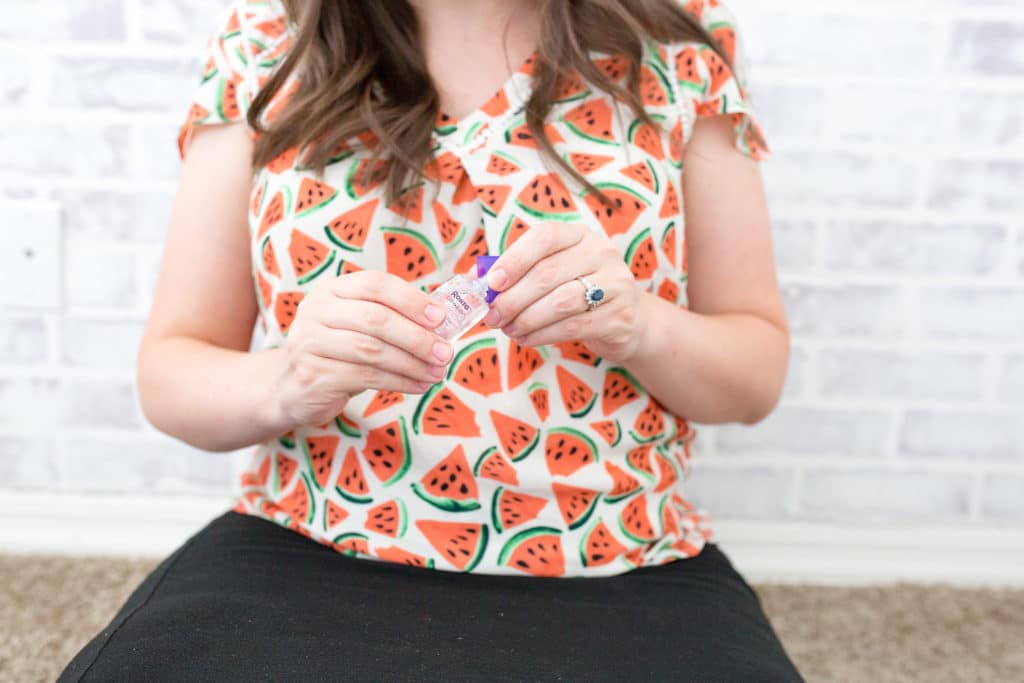 What have been my personal results? I've found myself just feeling a lot more comfortable using Rohto Dry-Aid regularly. According to Optometrist Dr. Susan Resnick, talk to your Eye Care Professional about any questions or concerns you have about your condition and treatment. Which is what I'm glad I did! Eye drops regularly used really helped improve what I thought was vision loss for me, and made the symptoms of dry eyes post-surgery so much more manageable!
If you're needing some dry, irritated eye relief, definitely look into Rohto Dry-Aid, and you can even visit the Rohto website here for a $2 off coupon.
I was selected for this opportunity as a member of CLEVER and the content and opinions expressed here are all my own.
Get 365 Date Ideas!
We want to help you have the best date nights ever! Grab this FREE printable with 365 date ideas, a date for every day of the year so you never run out of ideas!