Lemon Poppyseed Pancake Brunch
Lemon poppyseed pancakes make the perfect tangy and fluffy breakfast! These easy poppyseed lemon pancakes make the perfect breakfast in bed brunch!


Date Info: 
Brunch at Home
Price: About $10 in ingredients
Do you ever think dating can be intimidating? I feel culturally there is this huge pressure to plan a marathon date that lasts hours upon hours with lots of activities. As a newlywed I really enjoy marathon dates and look forward to them, I mean look at this boy, of course I love them!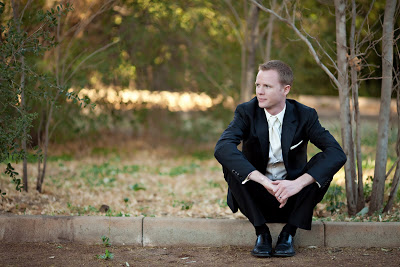 BUT it was only a year a half ago before Jacob and I went exclusive that I was on the market dating new guys often. I'll never forget the dates that went from 6:00 p.m. until midnight, and we both knew we just weren't meshing well.
Six hours and lots of money later we both felt exhausted, the opposite of what dating should do. And 6 HOURS worth of planning! Oh wow, that can be intimidating!




Easy Dating

I once spoke about this with my friend who was living in New York at the time. He told me it's more a Western thing, and in NY even the non-coffee drinkers head to Starbucks for a quick snack/non-coffee drink. Then they just hang out for an hour or two. If it goes great the marathon date is on, if it doesn't, well, only 2 hours, not 6 were wasted. 
Brilliant no?

So I was thinking about less intimidating date ideas for those of us on the Western side of the U.S. in the first date phase, or even the married with kids people who need a quick date while kids nap or while they pay the babysitter for just a few hours.
Additionally, it could be lunch, maybe the Starbucks or afternoon frozen yogurt date, maybe schedule an activity between classes if you're in school….they are all good ideas. BUT what if you want to impress and appear more creative? Well, it hit me this weekend- BRUNCH!

At Home Brunch Date Idea 

I could eat breakfast food for every meal. Too bad Jacob hates eggs so this slows me down on the dinner scene. Yet we always have brunch. Think about it, still sleep in, still get breakfast- it's a win/win. It's a date can go from 10:00-noon and then it's like it's awkward to keep going, you're in the lunch zone for first-timers.

And then I found this recipe last week that I adapted to make a little easier, tangier, and perfect for two.

Can anyone say no to LEMON POPPYSEED PANCAKES with FRESH SUGAR GLAZED STRAWBERRIES? 

These lemon poppyseed pancakes were every bit as good as they sound/look.


Easy Lemon Poppyseed Pancakes

We spent about 15 minutes prepping the pancakes together. Then, 15 minutes making the pancakes and slicing strawberries. Finally, we spent a good 45 minutes eating the pancakes.
We also spent the time discussing deep topics such as how funny Jacob's hair looks in the morning, the need to buy a new kitchen table and the fact that we are both adults with jobs and should actually break down and buy one that isn't falling apart.
There was also talk of summer fruit, the weather, 4th of July plans, laundry detergent, and spreadable butter. Yeah, morning isn't our finest intellectual hour, but it sure makes for a chill date that is more creative than "let's grab a coffee." 

And voila! A less intimidating date in under 2 hours full of good company, great food, and some creativity.




Lemon Poppyseed Pancake Recipe:  
*Adapted from The Picky Cook

Lemon Poppyseed Pancake Ingredients:


1 Cup flour




1/2 Teaspoon baking powder




1/4 Teaspoon baking soda




7 TBSP sugar




half a pinch of salt




8 TBSP poppy seeds




zest of 3 small or 2 large lemons




1 cup buttermilk (make your own with 1 cup milk and 1 tsp lemon juice from the lemon)




1 large egg




1 1/2 Tablespoons butter (melted)  



Directions

Mix dry ingredients together in the Kitchenaid or with a hand mixer (flour, sugar, baking powder, soda, and salt). While that is mixing make your own buttermilk (1 cup milk with 1 tsp lemon juice, and let it sit for just a few minutes. You'll watch the milk curdle and you'll know it's ready).

While the buttermilk is curdling, grab a zester or a cheese grater with a small grating side. Then zest the lemon (grate small pieces of the peal off with the grater).
Next, melt the butter in the microwave. In a separate bowl lightly beat the egg with a fork. Add the buttermilk mixture. Then add the melted butter. Finally, add the zest of the lemons and the poppy-seeds. Mix well. 

Finally, add the wet ingredients to the dry ingredients and combine. Don't over mix- the batter should be a little lumpy. Over mixing will cause the pancakes to not be as fluffy, trust me. 


First, heat a skillet over medium heat on the stove top. Next grease with butter or butter flavored no-stick spray. Add about 1/3 of a cup of batter in rounds to create the pancake. While it's cooking you'll want to watch until there are a few bubbles foaming on the sides and flip the pancake. It should be golden brown on both sides.

Serve Those Poppyseed Lemon Pancakes!


Serve with sliced strawberries coated with sugar. (We chop up about a cup and add about 2 tsp sugar it comes out great).
Like this lemon poppyseed pancake recipe for brunch? You may like these posts too:
Buttermilk Oatmeal Pancake Recipe
Date Ideas Phoenix: The Best Phoenix Arizona Date Night Ideas
Get 365 Date Ideas!
We want to help you have the best date nights ever! Grab this FREE printable with 365 date ideas, a date for every day of the year so you never run out of ideas!