I should probably post about Christmas, but I'm way more excited to talk about our impromptu date last night after I got home from work. Jacob is off all week, and is feeling the "I need to get out of the house" pain many stay-at-home moms and people who work from home feel. I came home and he let me know he was ready to do something. It's his first time being alone like this, I used to be the one who had all the extra time off teaching. It's cracking me up to see our role reversal here!
We've had an excellent year
reading
,
attending the musical
, and now viewing the film version of Les Miserables. I must admit I've been shocked by some of the criticism of many about this movie. However, when I look at who I've heard the negative from I realize it's people who have never been to the play and certainly never read the book. If you are one of these naysayers I challenge you to read the novel, abridged even, and then rethink the movie. I felt lucky to have seen
THIS
 preview describing the new take on emphasizing acting, characters, and emotion over just pretty singing. This struck a chord with my English-undergrad, 7.5-years-teaching-English heart. I love characterization, it's the reason I read. If a plot is weak or characters aren't realistic or developed then it's so hard for me to get into a book or movie. I couldn't have supported this idea more! 
I can't give enough props to this movie. Maybe Russell Crowe wasn't the best choice, but I'll forgive his singing since he really does a pretty amazing job acting. Aside from this I was so impressed with the characterization each actor/actress provided. The emotion was amazing! The full scenery, the close up on faces, the costumes, and the cinematography were so impressive. I also loved seeing more elements from the book in the movie. It's pretty hard to tell a 1,000+ page classic full of history and so much plot in less than 3 hours, and I was so impressed with how well they did it!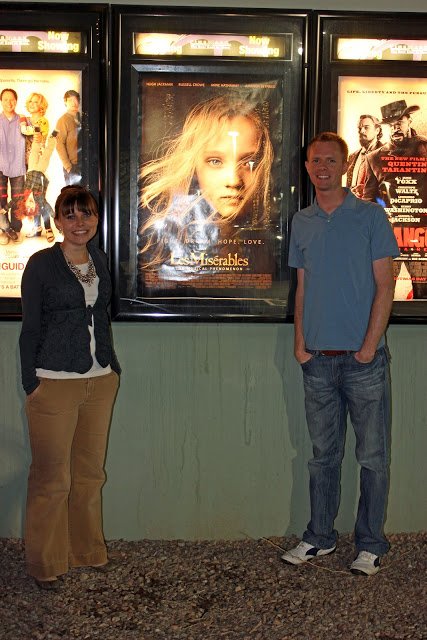 Thank you cooped-up bored Jacob for this impromptu date, and thank you to the actors, producers, director, and all involved for bringing one of the best novels to life in one amazing movie!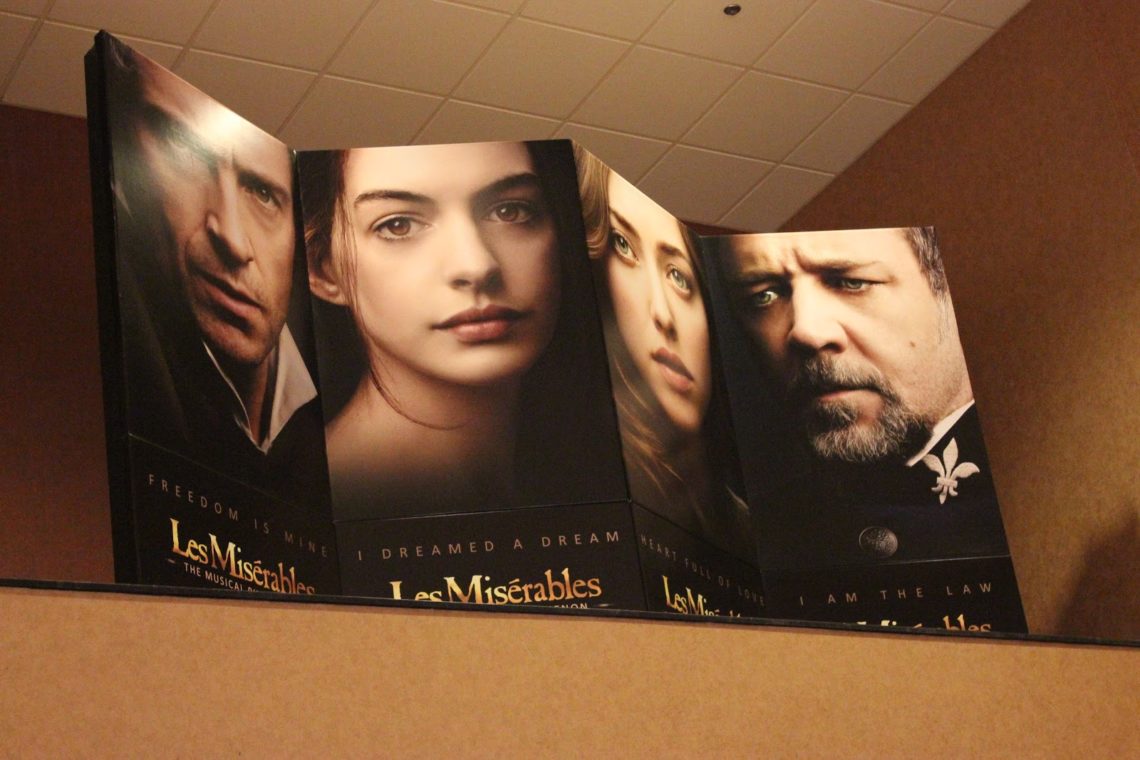 Get 365 Date Ideas!
We want to help you have the best date nights ever! Grab this FREE printable with 365 date ideas, a date for every day of the year so you never run out of ideas!