I've partnered with Aveeno for this blog post, but all thoughts, opinions, and experiences are my own.
There isn't a day that goes by that someone doesn't tell me how much my son looks just like my husband. And it's mostly true, he is almost a carbon copy with my slightly rounder face shape and my eyelashes. If you don't look closely at these minor details, you may confuse this mini Jacob for a perfect clone!
But every now and then I see these traits that remind me that he is indeed my son. There's a few I'm proud of: he's so determined, he can stay focused on a task until he achieves the results he wants, he's open-minded, and he loves to learn. Don't get me started on how easily excitable this kid is, a trait I know we both share! And then of course as much as I'd love to blame my husband, it's I who passed on a lack of patience, a pretty intense sweet tooth, and a short fuse when experiencing hanger.
We're both proud to claim passing on a good nature, an excitement for life, and a sense of humor that is just blossoming the older he gets. And we're both sad to say the genes have never been in our children's favor when it comes to skin- we both experience very dry skin and even eczema whenever winter hits and the temperature drops. Cool weather with decreased humidity in the air plus drying soaps to wash hands and body (during cold season) are always triggers. And then bundling up in wool sweaters, and even wearing perfume can be triggers causing eczema to flare up. Sadly these are things I know all too well!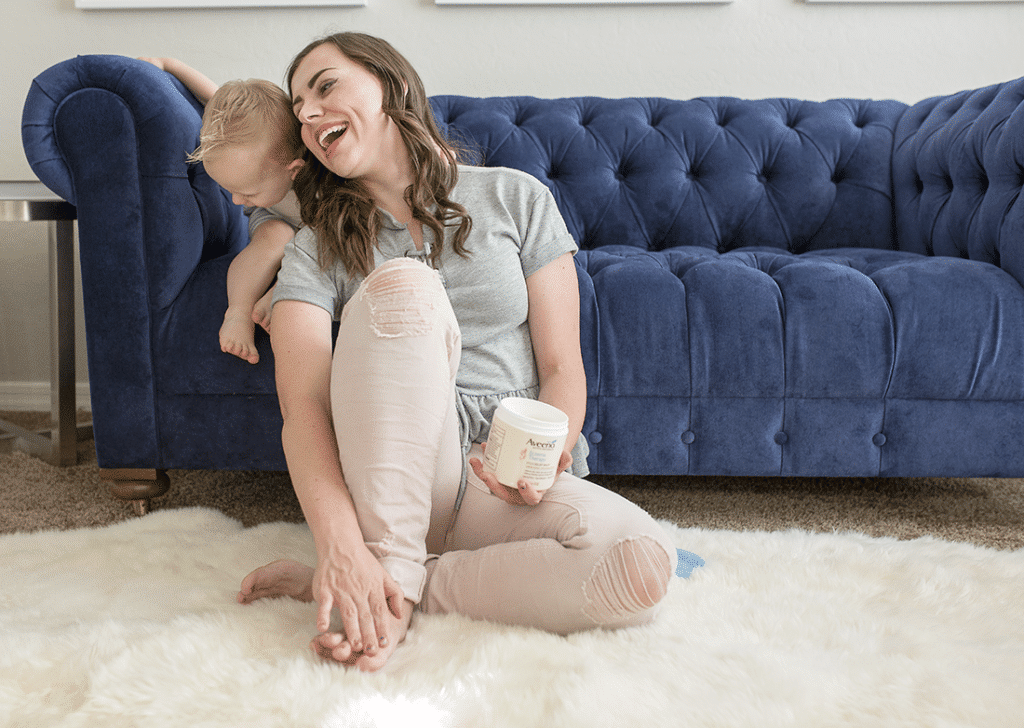 For anyone with eczema, I can't recommend Aveeno Eczema Therapy products enough! I love the Aveeno Eczema Therapy Moisturizing Cream for after the shower, the Aveeno Eczema Therapy Hand Cream to have on hand throughout the day, and the Aveeno Eczema Therapy Itch Relief Balm for the times more intense patches of eczema hit and I really need some relief! It has three times the glycerin (compared Aveeno Eczema Therapy Moisturizing Cream) and is extremely hydrating. It also contains oatmeal and ceramides and significantly decreases the urge to itch. I love it to relieve those intense flare-ups. But just take my word for it, Aveeno is the #1 recommended OTC eczema moisturizer brand by Dermatologists in the USA.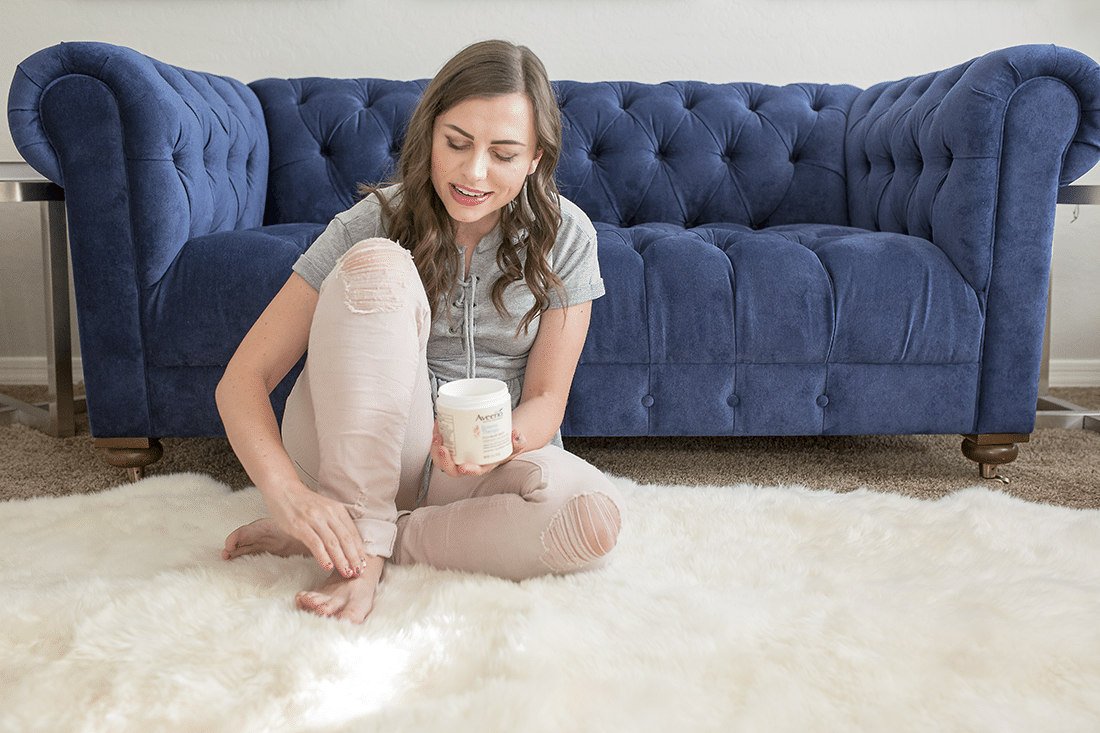 You can find Aveeno Eczema Therapy products at Walmart. They even make a line for babies! Definitely adding those products to my shopping list for my little man.
I'll try to continue to cultivate the good like mother like son traits I see, work on my own flaws and teach my son healthy skincare habits to last him a lifetime.
Get 365 Date Ideas!
We want to help you have the best date nights ever! Grab this FREE printable with 365 date ideas, a date for every day of the year so you never run out of ideas!