LoLo's Chicken and Waffles: The Solution to World Peace
A truly unique, and amazing dining experience! You won't believe the menu, the atmosphere or the popularity of Lolo's  Chicken and Waffles.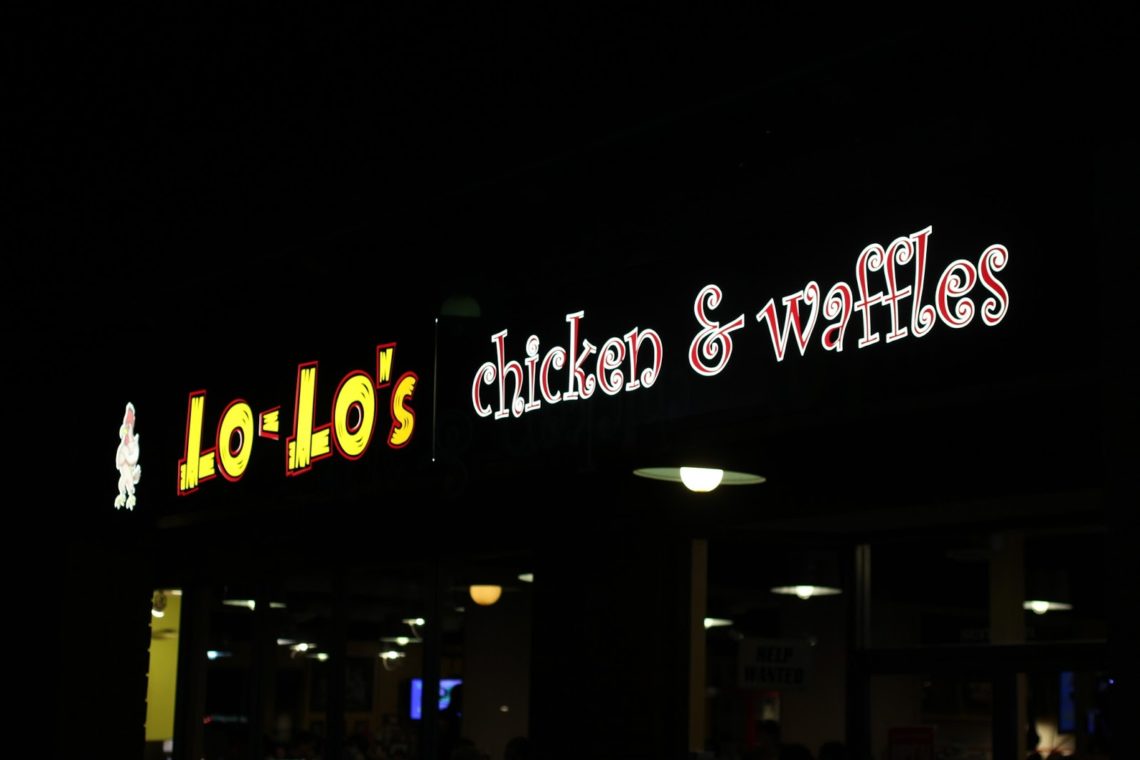 One of the best parts of living in the Phoenix metro area is the dining opportunities. I swear if we only went to dinner for dates and tried new places we could go to a new place every weekend for the rest of our lives and still not hit every great local restaurant.
LoLo's Chicken and Waffles
One place I've always wanted to try is LoLo's Chicken and Waffles. I've had many friends rave that it's good, and quite the experience! Fried chicken + a waffle = a match made in Heaven! My favorite running buddy used to go whenever she was close to race day for a half marathon. I figured I'd better follow her example and fit in this not-so-healthy place while I'm still marathon training. Next Saturday you guys, I can't believe it's already here! But enough about that, let's focus on the important elements of this post:
We knew we were in good hands when we walked into the Scottsdale location and found the employees wearing t-shirts that stated: "In Scottsdale, but still as hood as ever." I instantly felt like we should be at the original location in Downtown Phoenix. Luckily there was 90's rap playing to reassure me we'd be just fine in Scottsdale.
I was further reassured by the diversity there. I'm not just talking racially, there were people of all ages, families with adult children, families with small children and babies, teenagers, and many people of all ages/shapes/demographics on dates. Clearly, this place has it going on because so many different types of people were there! And clearly, if politicians missed that fact that the solution to world peace is clearly the uniting of people with chicken and waffles.
The Story of LoLos Chicken and Waffles
I absolutely love researching the stories behind restaurants. The entrepreneurial spirit, the inability to keep a good thing to themselves, the drive to share their treasured recipes and food with the world- there's just something about it that I adore! (Yes, I'm in marketing and I love it and clearly have nerdy marketing tendencies that spill into my real life). LoLo's is no exception to an awesome story.
The owner, Larry "LoLo" White made fried chicken and waffles after hours at his grandma's restaurant for years just to pick up some extra money. He eventually decided to open up his own place making this his full-time gig. It didn't take long for a 2nd one to open, and both are constantly crowded.
I also love that he owns that it's soul-food and all branding items, particularly the menu follow this theme.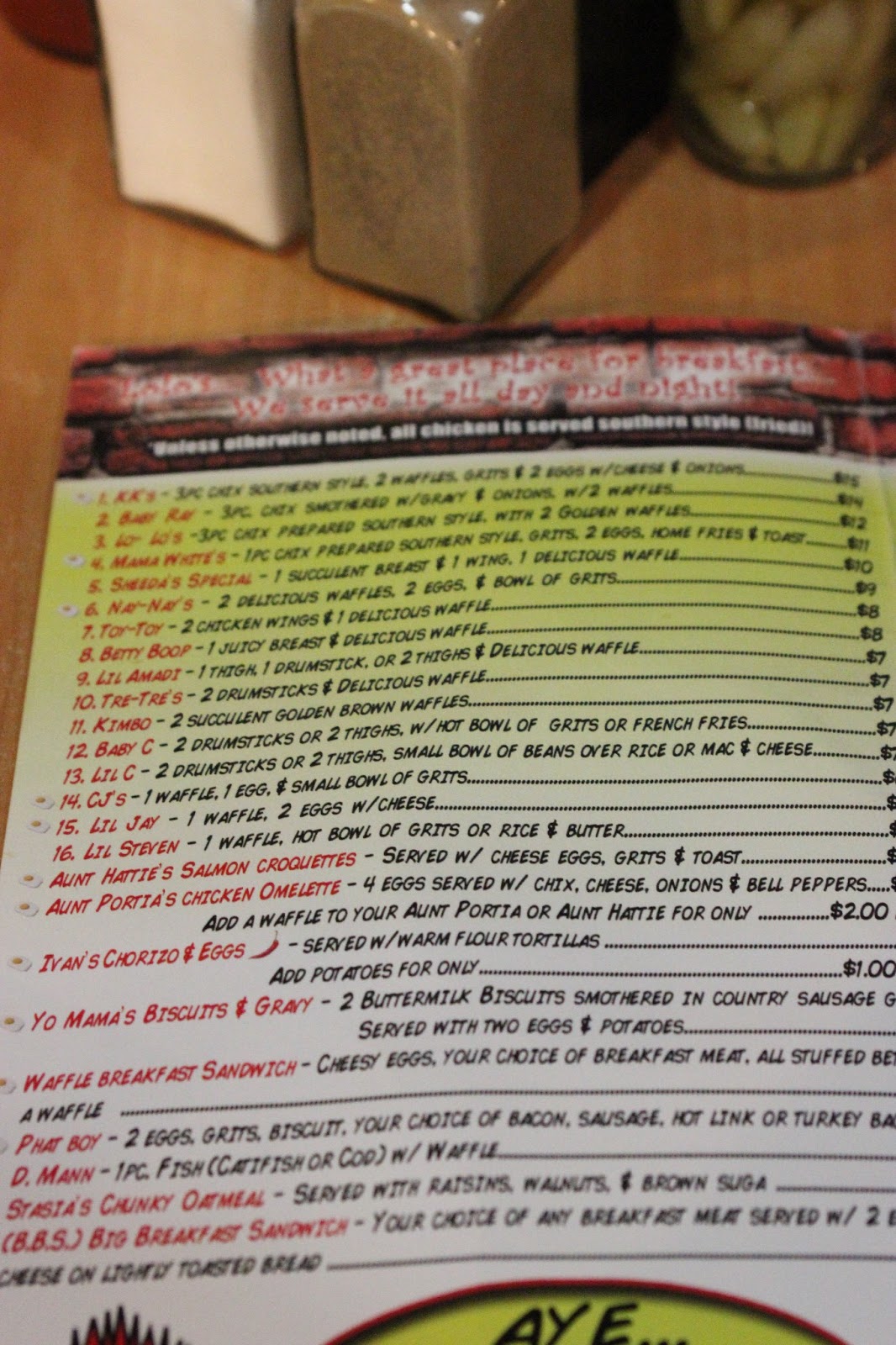 I think the best part of the menu is the "drank" section: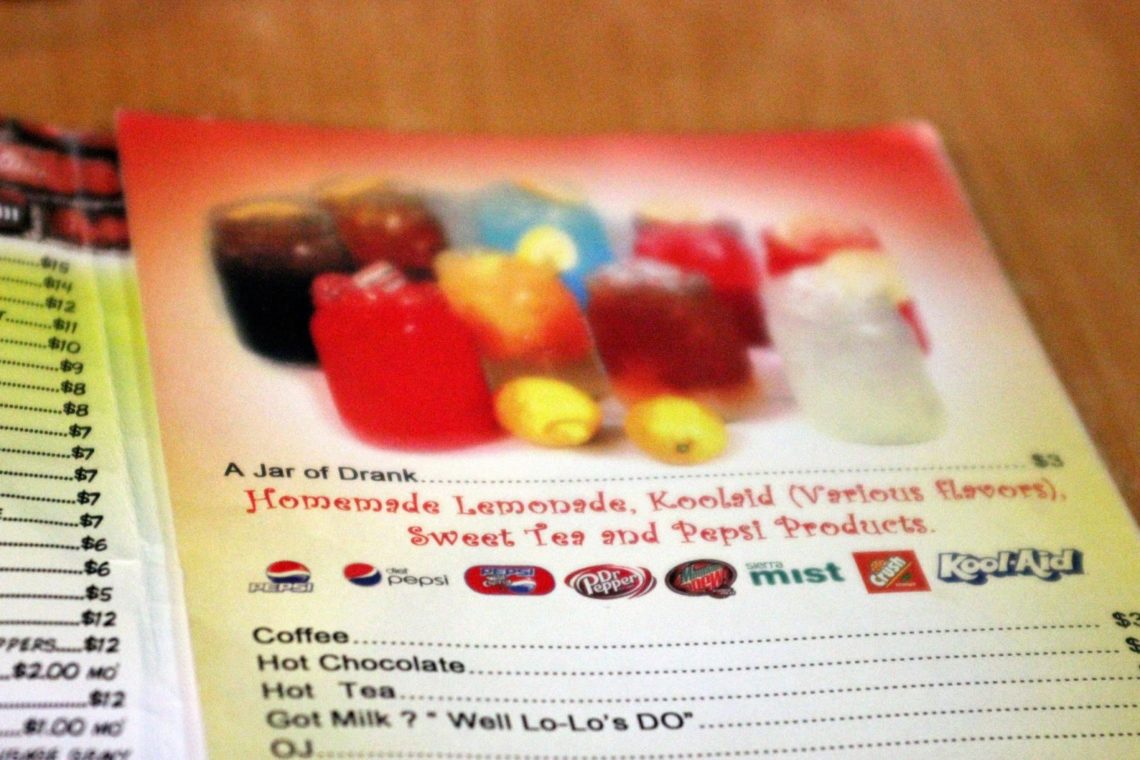 If you go, please make sure the Koolaid in mason jars is purchased. It's all part of the experience! (Blue+half lemonade was really good!)
We kept it real and each got the "Betty Boop" which is fried chicken breast and a waffle.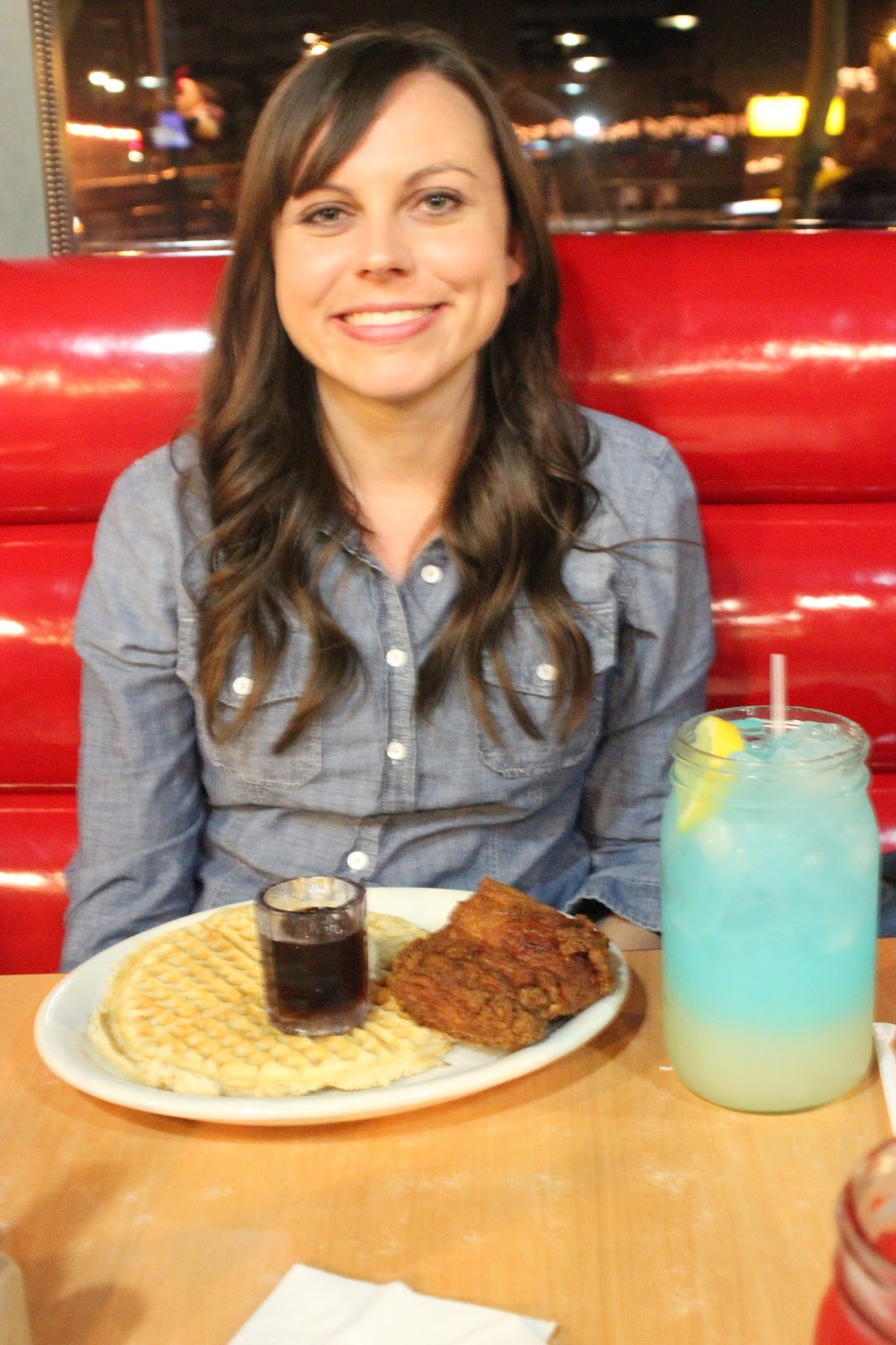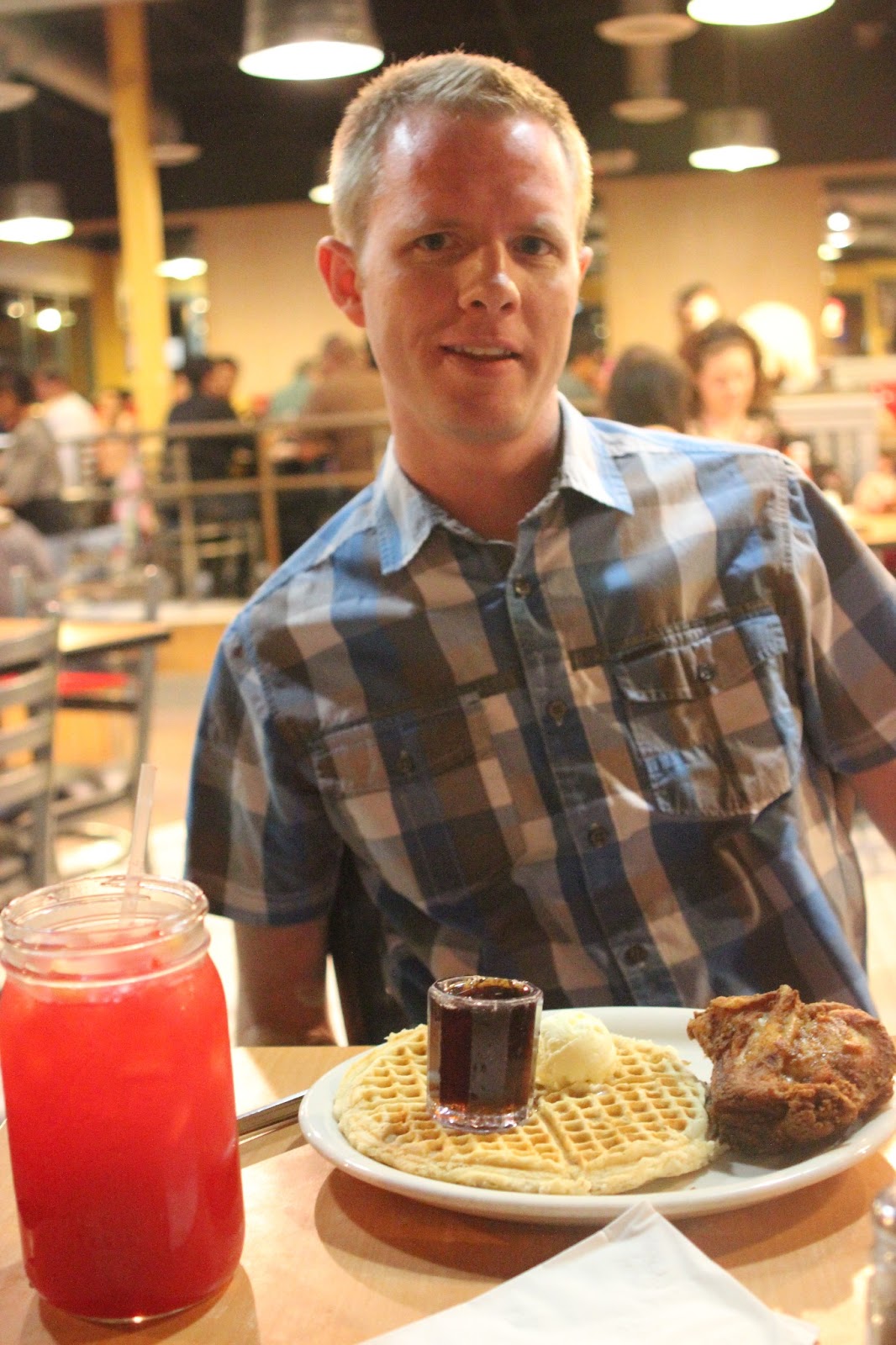 And really really enjoyed it! Good soul food, great atmosphere, and anyone that is going to promote "A Jar of Drank" definitely has all the ingredients for an excellent date!
Like this Phoenix date idea? You may love these too:
Date Ideas Phoenix: The Best Date Ideas in Phoenix, AZ
Get 365 Date Ideas!
We want to help you have the best date nights ever! Grab this FREE printable with 365 date ideas, a date for every day of the year so you never run out of ideas!