London Day 1: Dinner at Busaba Eathai
We'd been told by many to save your pennies in London and splurge on food in France. So I'm here to tell you that you should save your pennies in London and splurge on food in France. 🙂 There is one exception to this…
We'd heard that London does ethnic food like you wouldn't believe, and we could enjoy certain Asian food and Indian food in ways we never dreamed in the U.S. It was decided we would have a few nice sit down meals in restaurants, specifically to try some amazing Asian food. I'm sure you all know I like to research restaurant rankings, stories, etc. and I tried my best to do this before our trip. I learned London hipsters frequent Busaba Eathai often, and Heaven knows hipsters in London can out hipster American hipsters any day (no really, they can!), so we went with it!
If you need further evidence of my comment above, let me introduce you to the bathroom signs at this restaurant:
I'm not even joking when I tell you I stood there for 2-3 minutes going back and forth looking at each and trying to decide which was the boy and which was the girl. (I know, naivety at its best!)
My first thought was the one on the right seemed smaller, and girls usually are, so that could be a girl. Then I thought maybe it was pregnant- uber hipster indeed with Europe's current baby boom, so that could be the girl. So I turned to look at the other again and then decided it could be pregnant too- it just depends what phase we're talking about. And then I thought maybe it was about to dive, and I couldn't decide if boys or girls are more known for being divers.
So I looked back to the right and decided it could be a hipster man in skinny pants leaning back and contemplating life with his hands in his pockets. Add a pair of glasses and it just fits perfectly.
At this point I just prayed someone would come in or out of one so I had a clue, but that didn't happen. So I contemplated some more. Maybe the one on the left is curvier, so it's the girl. Or maybe they are trying to make a statement about evolution? Seahorse? Slug? No, definitely the curves.
At that point I decided to just go with it, go in, and if a man was in there I would just shout something like "I have jet lag SORRY!" or "I'm an American, that's why this awkward moment happened" or maybe even "I'm clearly not hipster enough to be here!"
Good news, there was another girl that came out of a stall. So either I nailed it or she was just as confused and arrived at the same conclusion I did.
So we ordered only to find there were absolutely no substitutions- wanna add chicken to that curry? No way. Allergic to the garnish? Hope you brought Benadryl (we did friends, we did).
So we settled on things we thought would be pretty safe. Jacob got the Tom Kha Gai, which many a posts we've referenced as a fave.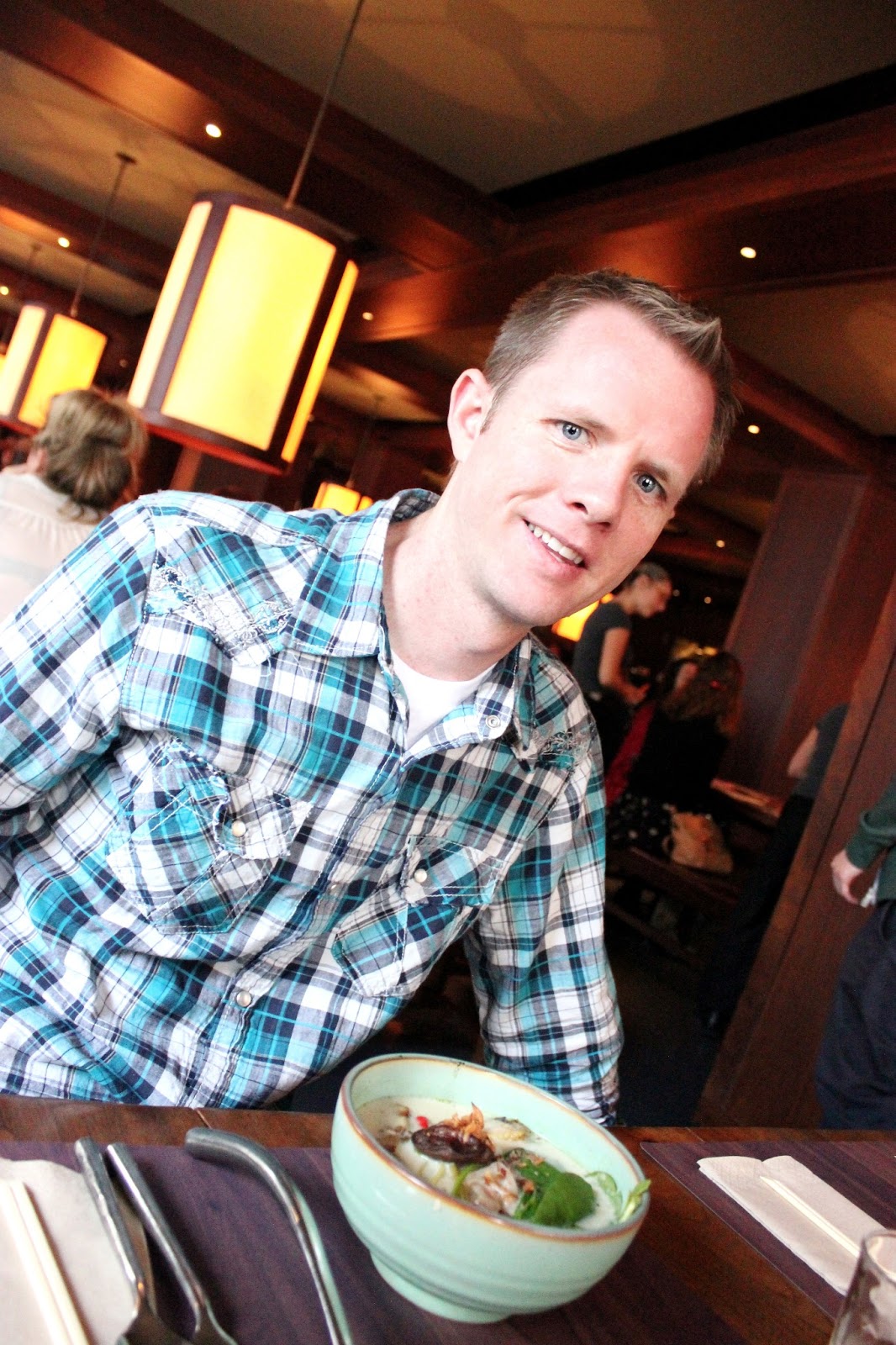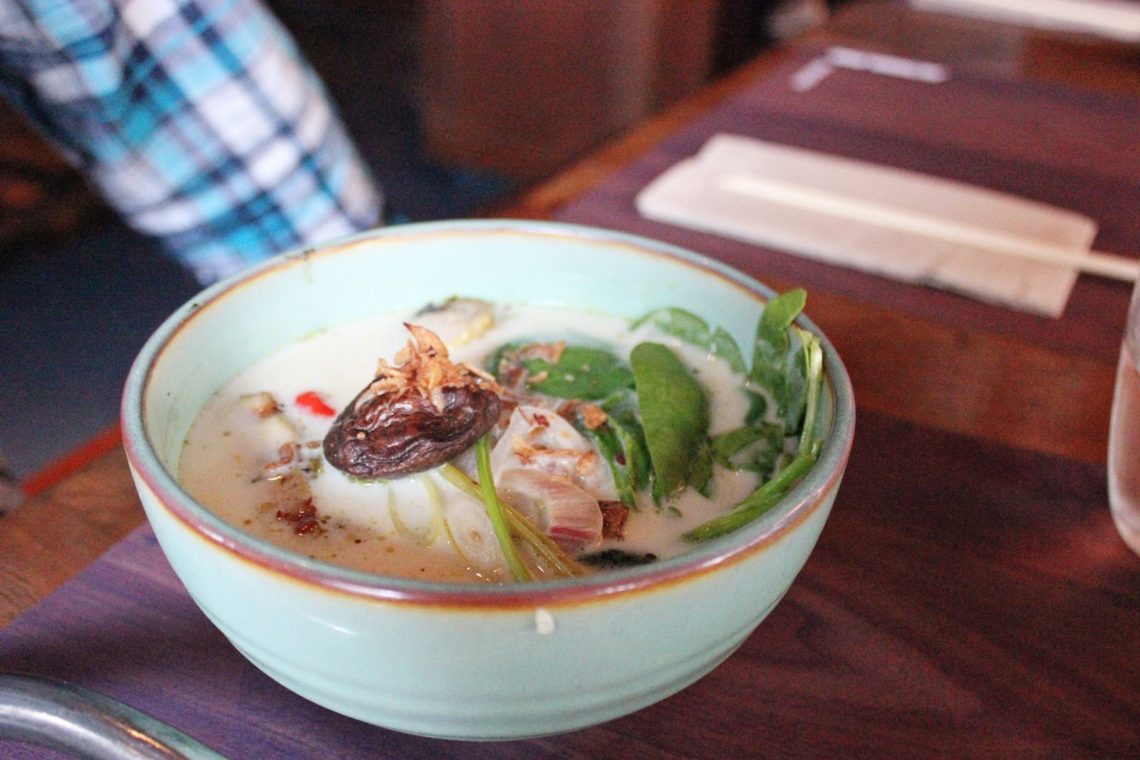 I got the pumpkin curry- which I was told was extremely mild style. They did not have brushes, and jet lag was seriously surfacing at this point- but I thought this picture documented the realities of jet lag so no one is tricked into thinking it's a cool thing.
And this may be our only bad European food review. It was really really hot! They only gave us a very small cup of water and never refilled until I got up and begged someone for some more.
Maybe my stomach and taste buds were like "It's 3:00 in the morning why are you eating spicy dinner food now?" Maybe we're just awkward Americans, maybe just a little too hipster for us, but I'd tell others if you're following Rick Steve's recommendations, pass on this one- it was really pricey and not excellent. Even if it is just up the street from your next destination, look for a cheaper place with bathroom signs that you can identify with- a new life rule for yours truly.
But on the upside, if you want to see London hipsters in action- make sure you stop here! I can vouch for that!
Get 365 Date Ideas!
We want to help you have the best date nights ever! Grab this FREE printable with 365 date ideas, a date for every day of the year so you never run out of ideas!