Staying Connected in a Long Distance Relationship
Tips for Staying Connected In a Long Distance Relationship. A list of long-distance relationship tips for those in long-term relationships and are spending some time physically apart.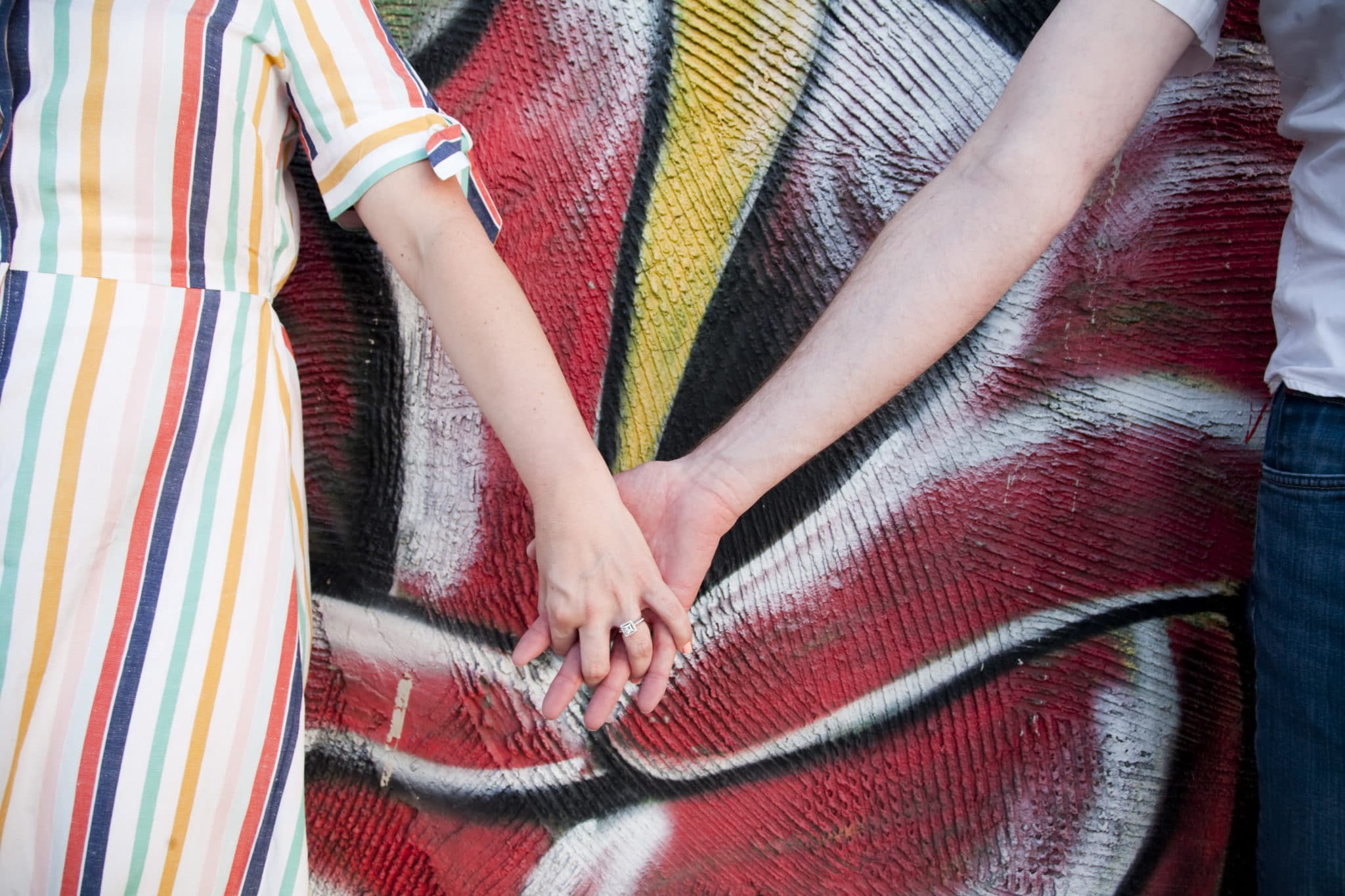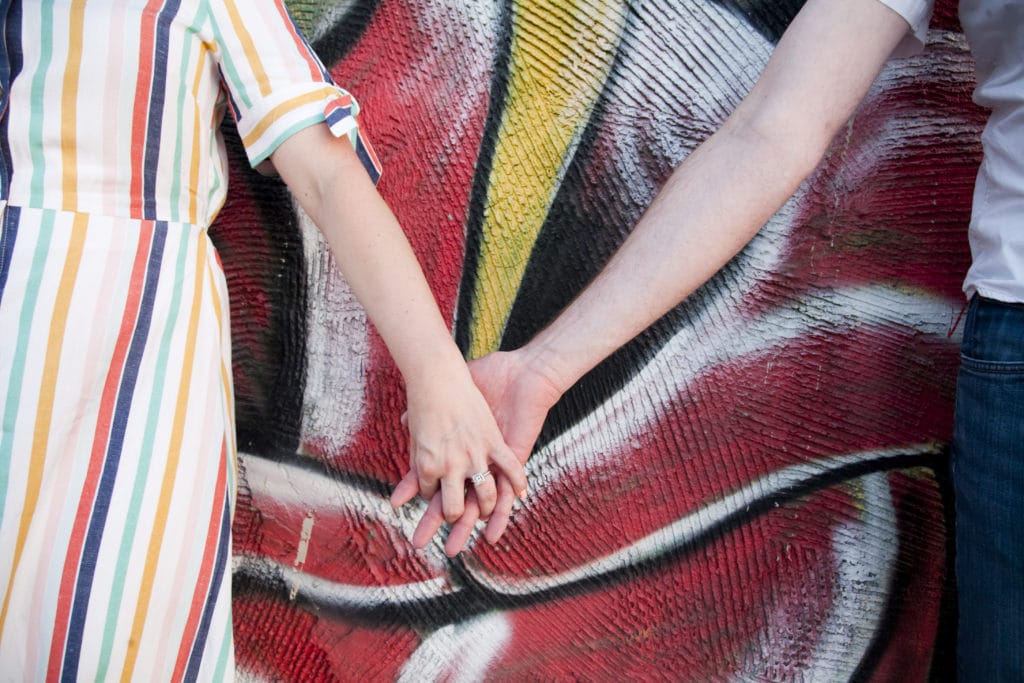 When I was in grad school and Jacob and I were dating seriously, interviewing and applying for jobs and internships came into the mix. In all honesty, I never planned to stay in Arizona. But I knew Jacob was something special and worth sticking around for. We started having serious conversations about the future and what would happen to our relationship.
As much as I had my eye on moving, we both agreed that long-distance wasn't something we thought we could do. It's clearly no couple's optimal choice. But every now and then there are just times and seasons it happens.
Our Experience as a Long Distance Relationship
Fast-forward to six years of a marriage and a child and a mortgage later. We found ourselves in a situation where Jacob had the chance to take a long-term work assignment abroad that would really boost his resume. At the time, we thought we could go with him for half of the experience. It seemed like a cool experience for all of us. He volunteered, was selected, and was shipped out in less than two weeks.
If you've been around awhile, you know the story relative to our infertility journey. Jacob was bitten by a mosquito in the heart of Zika country, and we had to stop our infertility treatments. That happened one week into a four-month assignment. We instantly realized it wasn't safe for me to join Jacob. That meant we'd be facing 1/3rd of a year separated with only a few weekend trips home. Instantly, we were living a long-distance relationship without any warning.
I know one could argue four months isn't terrible. I know military families experience so much more time apart. We've even met couples who have been married and spent an entire year apart. But I wanted to validate that even if it's only a few weeks, your feelings of loneliness and missing one another are very real. The need to feel connected even when it's only a few days apart is real! I still struggle when he's gone one night. But I thank my lucky stars we've never had to do four months again!

Keeping the Connection
The week Jacob came home for good was a really sweet week. We've never been through that long of a time frame, and we both promised we'd never do more than a week apart again!
He is a consultant for work, so there's always some traveling and nights apart. I attend a few conferences a year that have me leave my family for a few extended days at a time. It's a part of what we do for a living. So even though we're no longer spending months away, we're always facing the occasional time apart.
Consequently, we've learned it takes a lot of work and effort to still feel connected.
I keep thinking of all my friends in serious relationships who are social distancing, and not seeing their significant other in person. I know families are distancing due to profession, personal choices, and career needs. It's a rough time, and it felt like the right time to share our long-distance relationship tips for how we've survived and stayed close during a hard time apart.
Long-Distance Relationship Tips
Facetime/Google Hangout.
See each other face-to-face. It's really fun to see actual facial expressions. I kind of love watching him shave and do mundane things I know he'd be doing at home. Getting ready together helps us feel like we're starting to ending the day together. If you can do any kind of video conferencing, do it.
Share a mundane detail of every day.
I'm convinced the difference between your closes relationships and more distanced ones are the sharing of everyday mundane things. We try hard to not only recap big pieces of the day, but also talk about mundane things too. What we ate for lunch, what chore was done at home, etc. It helps you feel a part of the everyday.
Send a few random texts.
We have some inside jokes and mushy things we say almost every day. If we aren't present in-person to say them, a text is the right venue to still have them said.

Routines for Connectivity in a Long-Distance Relationship

Put Each Other to Sleep
I know timezones may ruin this one, but if you can, try to go to bed together. Go through the motions of getting ready just like you would if you were home. Sharing routines helps you keep the familiarity and connection. Bedtime and the verbal kiss goodnight goes a very long way.
Pray together.
If you're the praying type, kneeling down to say a prayer together helps you feel connected spiritually and emotionally. We stay on a phone call or Facetime call and say it together.
Send pictures.
I love sending some of the kids when Jacob is away, and I cherish them when I'm away. We both like seeing the small pieces of what our kids are doing. Equally, we like to send each other a few selfies so we can see how we look, what we're wearing, and feel a bit connected.
Handwrite a note.
We don't do anything fancy or over-the-top. But I try to leave a post-it note with a "I love you" or something nice for him to find. It's amazing how seeing each other's distinct hand-writing helps us feel connected.
Go on an amazing date when you get to be together.
When Jacob came home from Mexico for only 48 hours or less, we made it count! We'd try to go out and do something amazing just the two of us one week. The next time, we'd plan an epic family date. I'm so glad we really made the time together count and extra fun. It got me through the next week(s) or spending my night alone.
Best of all, were and are the reunions. Even if one of us is gone for a night, it's always so exciting to come home and be reunited. I find we appreciate each other more. We're offline paying attention to each other so much more. And physical touch seems to increase just being thankful to physically be near each other.
So for any couples out there currently living a temporary long-distance relationship, we wanted to give you some encouragement! You can do this, and we promise it will make the time you're reunited even sweeter.
Like these long-distance relationship tips? You may like these posts too:
Making Date Night Happen When You're Out of The Habit
52 Completely Free Date Ideas to Do this Year
100 Couple Games for Your Next Game Night Date Night In