Sometimes we realize it's been 3 weeks since we've had a weekend together, just the two of us. Between me going to my sister's graduation in Utah, Jacob's camping trip, the AZ Blogger Meetup (post coming in the next couple days!), and us watching our nephew last weekend, we've had to fit in small dates here and there during the week, the best we could. I realized this is real life for many parents of toddlers, many with their spouse in grad school, or a myriad of other situations that don't match up schedules very well. We haven't had to squeeze in dates since Jacob put me through my MBA program, so this was a good reminder of the time barrier many face!
We're on making sure we reconnect with time away- we have trip booked in a few weeks that we're both looking forward to, and we still have fit in a few low-key mini-dates. Last night was one of them!
We decided we wanted nothing more than to just be together and talk about some big things going on in our lives, and hold hands. Which we did a lot of.
We started out our date going to explore the new Phoenix Premium Outlets. If you're a shopper and a bargain hunter Phoenix is a such a great place to live, and the outlets were really awesome! I wish I would have taken more pics, but the only I took were of the very thing we set out to buy- new sunglasses. You just can't have enough living in AZ, you'll wear them all the time!
 And Fossil does it for us! Jacob went with aviators. And thanks to this pic everyone knows about the scar on his chin and nose from his childhood. It involved a very tall tree and letting go of a swing. Even with face reconstruction, he's still this good looking!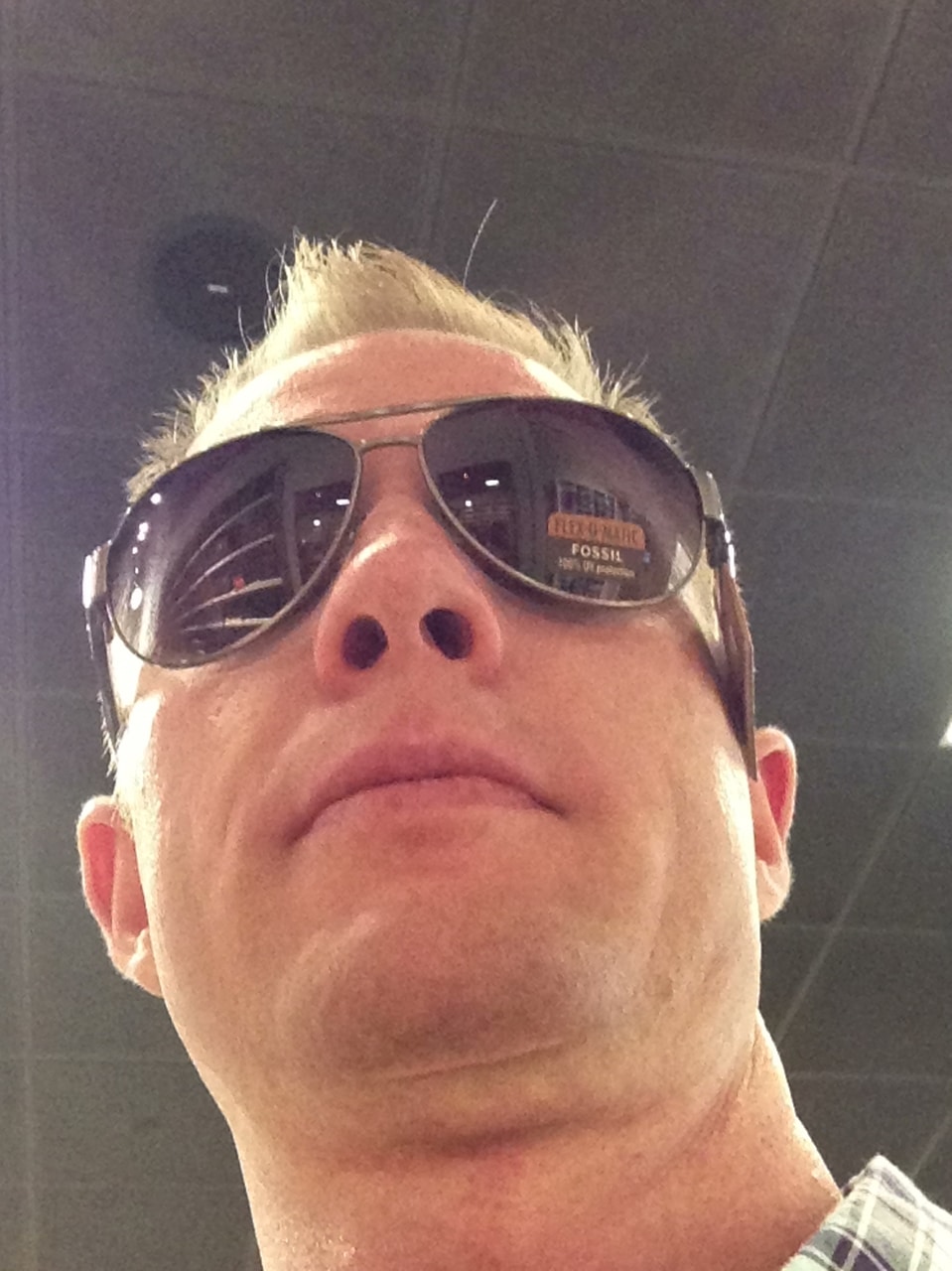 I can't seem to fall in love with shades unless there's some bling. Luckily these babies were found!
We had lots of time to chat and be together, and that made for a perfect low-key kind of date. We had big plans after, but scrapped them to keep all things low-key and just be together. Thai food was in order, and we love ourselves some Massuman Curry and Tom Kha Gai.
If you're looking for a gem of a place, we love Yupha's in Tempe.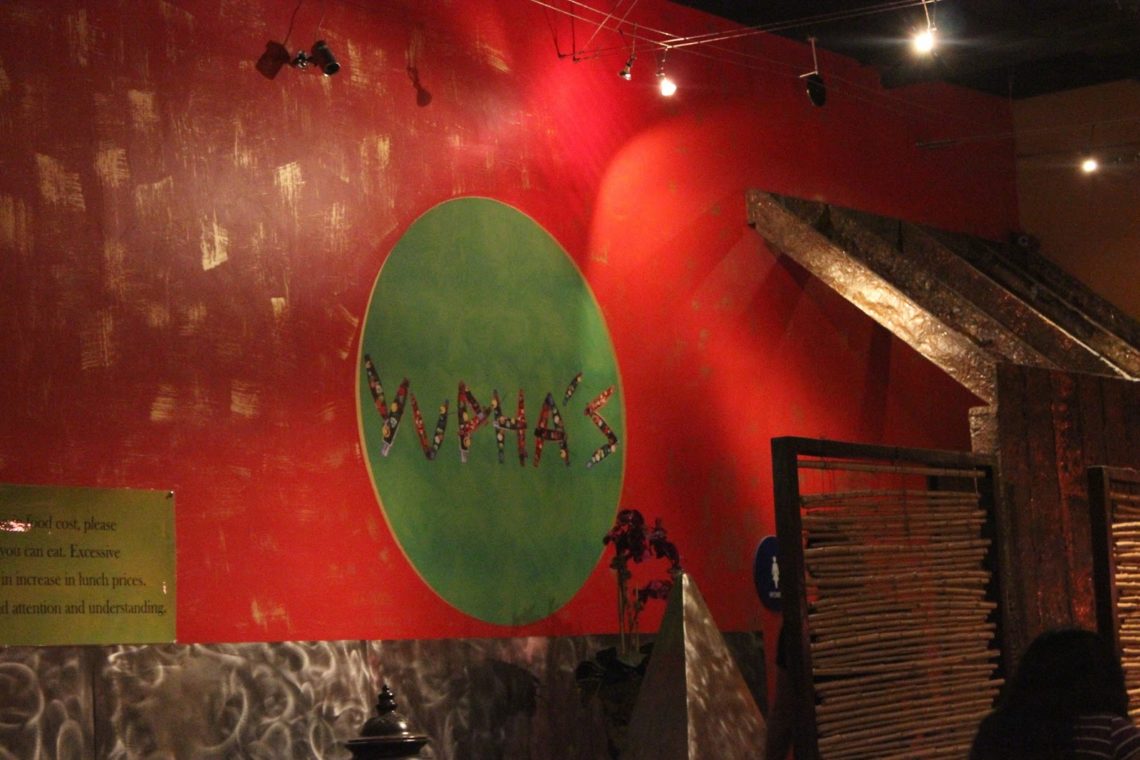 We also loved just being together, just the two of us, for a perfectly low-key evening!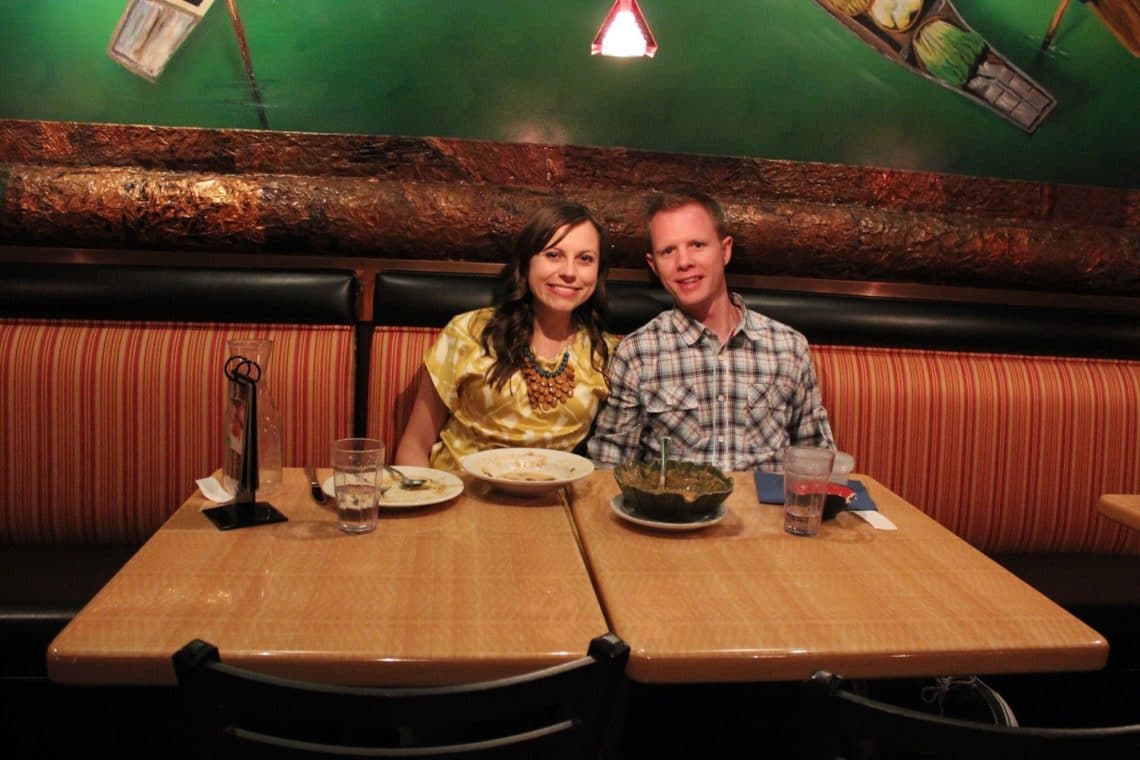 Get 365 Date Ideas!
We want to help you have the best date nights ever! Grab this FREE printable with 365 date ideas, a date for every day of the year so you never run out of ideas!