It was probably the 2nd or 3rd time we spoke to each other after meeting that we both uncovered we're big roller coaster fans. That's a cool quirk to share, so many couples have the problem of one getting motion sickness, or some just don't like it, and it's a joy only one party enjoys. We count ourselves lucky that neither one of us have fear or serious motion sickness, and love to seek the biggest, fastest coasters we can ride. We even discussed coaster chasing for our honeymoon, but decided we could easily do some coaster chasing on other trips. We were lucky to have to come sooner than we imagined (thank you Southwest, and any other crazy deals you want to post just let us know)!
Our first stop in LA was the need to fix our roller coaster junkie urges.
To the point we ride the craziest ones, see the proof with some of our favorite hair do's post ride.


Magic Mountain is definitely a more grown-up park in the area. We're sure one day we'll probably have kids and do Disneyland then, but we are more than happy to get our theme park on with just the two of us focusing on thrill rides. Not to mention, one blessing of the weak economy is cheap tickets! What used to cost close to $100 can now be purchased at super discounted rates, we got ours for about $30.
We were more than willing to wait in the lines, but I have to admit the heat wave scared most people off by afternoon, so there weren't really lines later. There is a blessing to being used to sweating out the heat!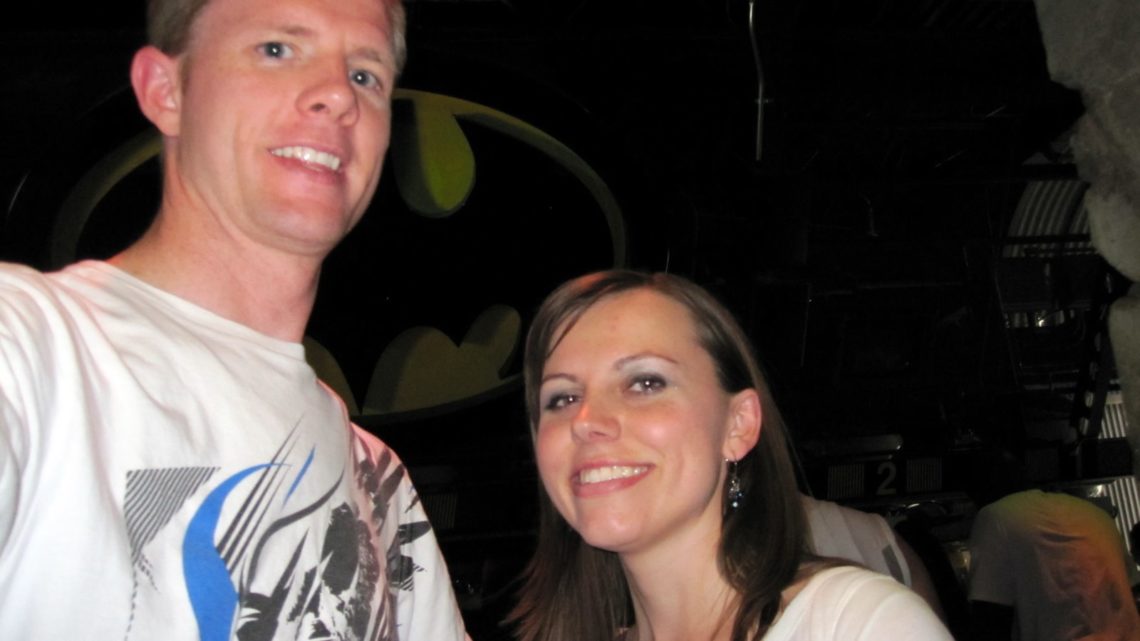 And we made sure to get one picture with the quintessential character at the park.


We were so dehydrated, sun-burnt, and even had blood-shoot eyes from the speed of the rides, but were still happy to get on the famous X2 and Jacob even was talented enough to get pics while in motion.

I definitely think if you have a quirky passion you share, even if teenage coaster riding is it, you should indulge in at least one date to celebrate you similar loves and interests.
It was a great start to a great getaway!
Get 365 Date Ideas!
We want to help you have the best date nights ever! Grab this FREE printable with 365 date ideas, a date for every day of the year so you never run out of ideas!