Every once in a while we throw a date plan into the wind and do something on a total whim. These always turn out to be some our best!
I work in a somewhat crazy industry (Internet Marketing/Software Development). Making sure website updates happen on mandated timelines for Fortune 500 companies can be a little stressful sometimes, and on occasion I have to work late hours and the occasional weekend for launches happen on time. I had had one of those weeks, and made sure I still blocked off a few hours for a date, even though I knew there would be many weekend hours in one particularly crazy week.
Jacob being the champion he is decided what we had planned was an intense date, and something more romantic and relaxing would probably be needed. And, if you haven't read our
About Us
page, let tell you that I'm married to an actual rocket scientist. There isn't a rocket launch/NASA or government update I miss. This boy definitely knows what is going on in the sky at all times!
He told me we would be throwing caution into the wind and heading up the mountains to slightly cooler weather to watch a meteor shower that night instead.
So we grabbed our air mattress, pump, picnic blanket, some waters, and some treats for the road and headed about 45 minutes North to slightly cooler weather.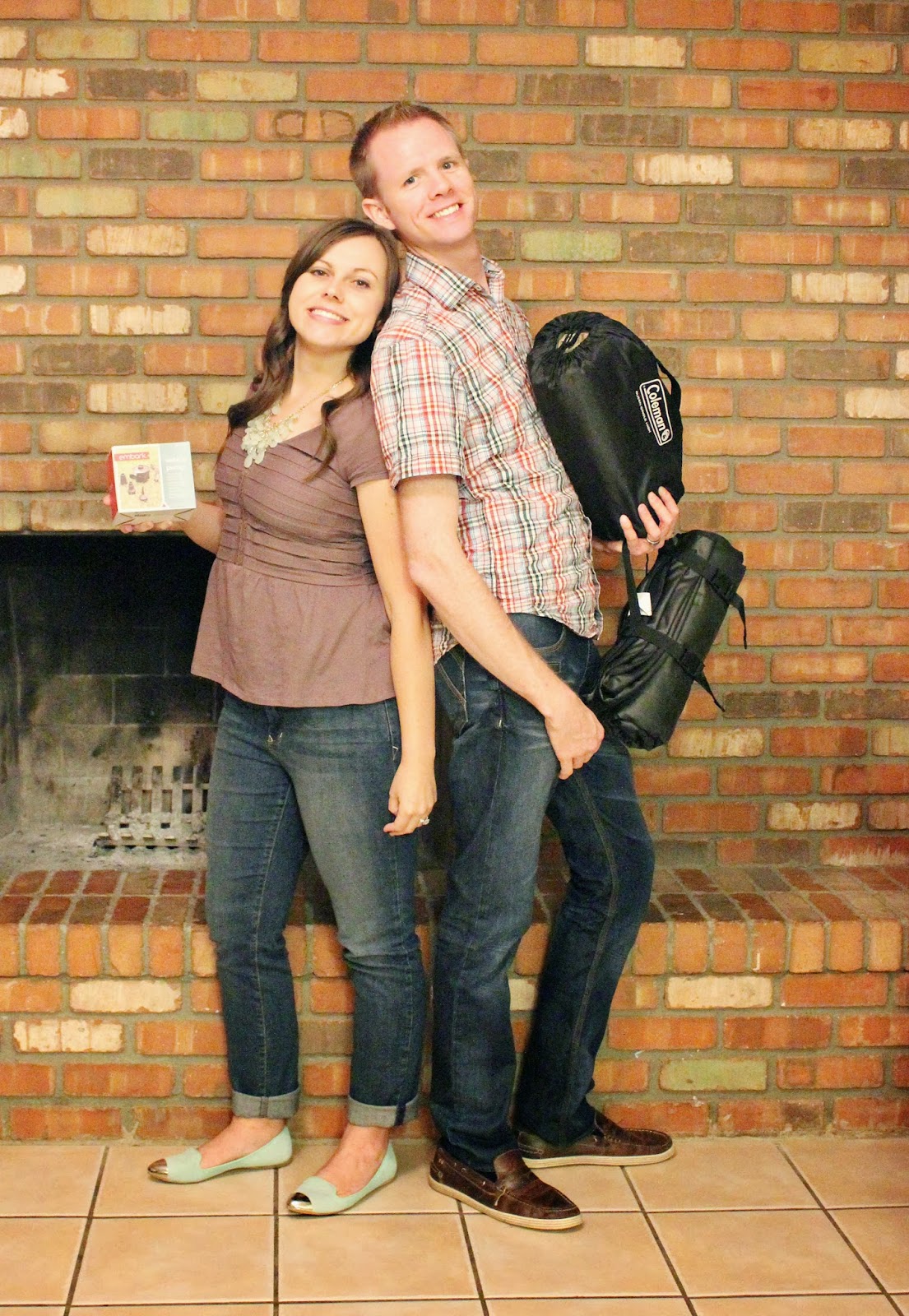 Not before we took a picture of our legs fighting for the same spot! Why I feel the need to document these awkward moments we'll never know!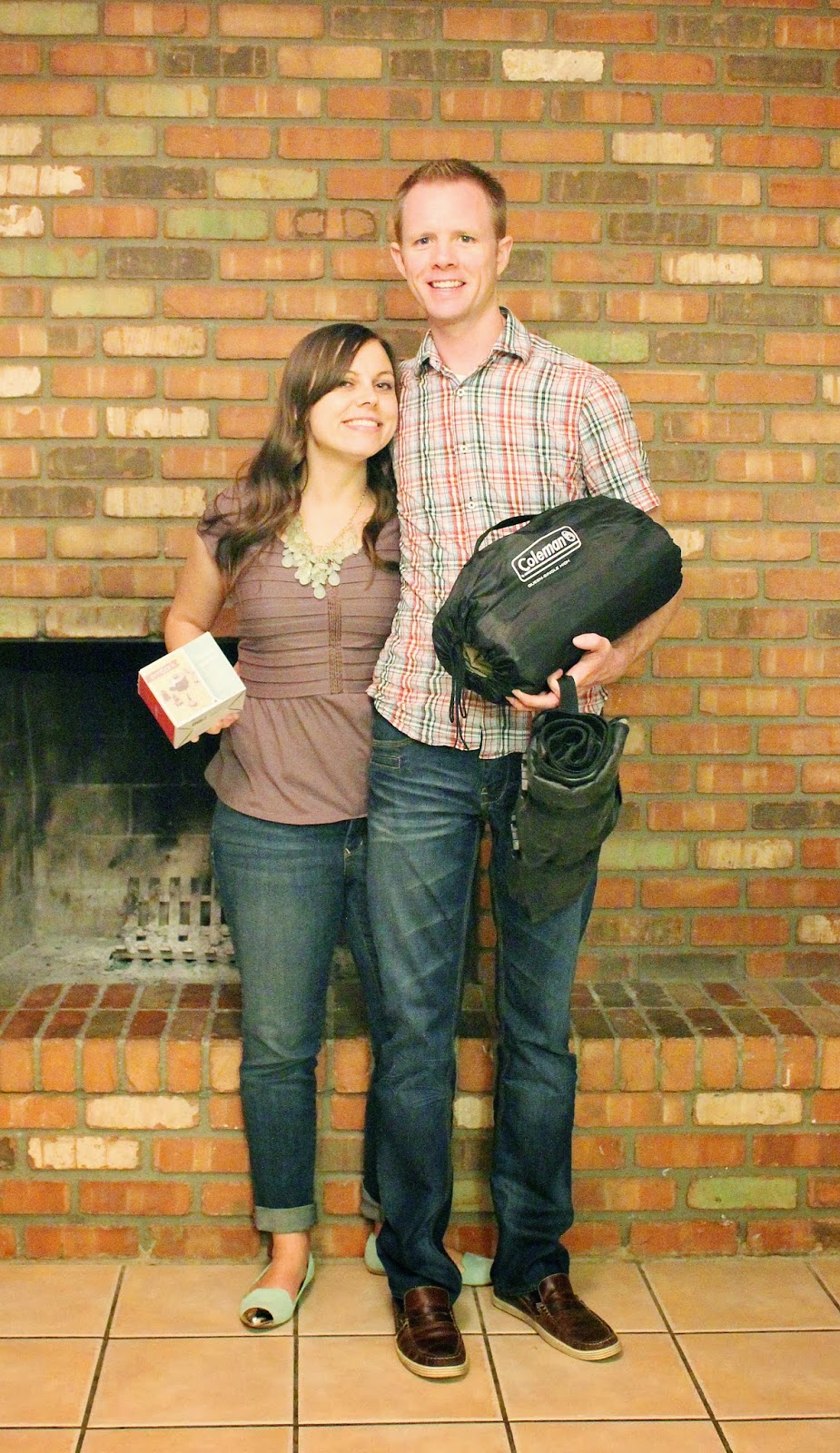 We parked and hiked a little ways off the normal path to find an extremely dark spot. So dark we had to set our shutter speed to stay open for several minutes to capture anything. It was worth it though! Check this out, you can see some falling stars!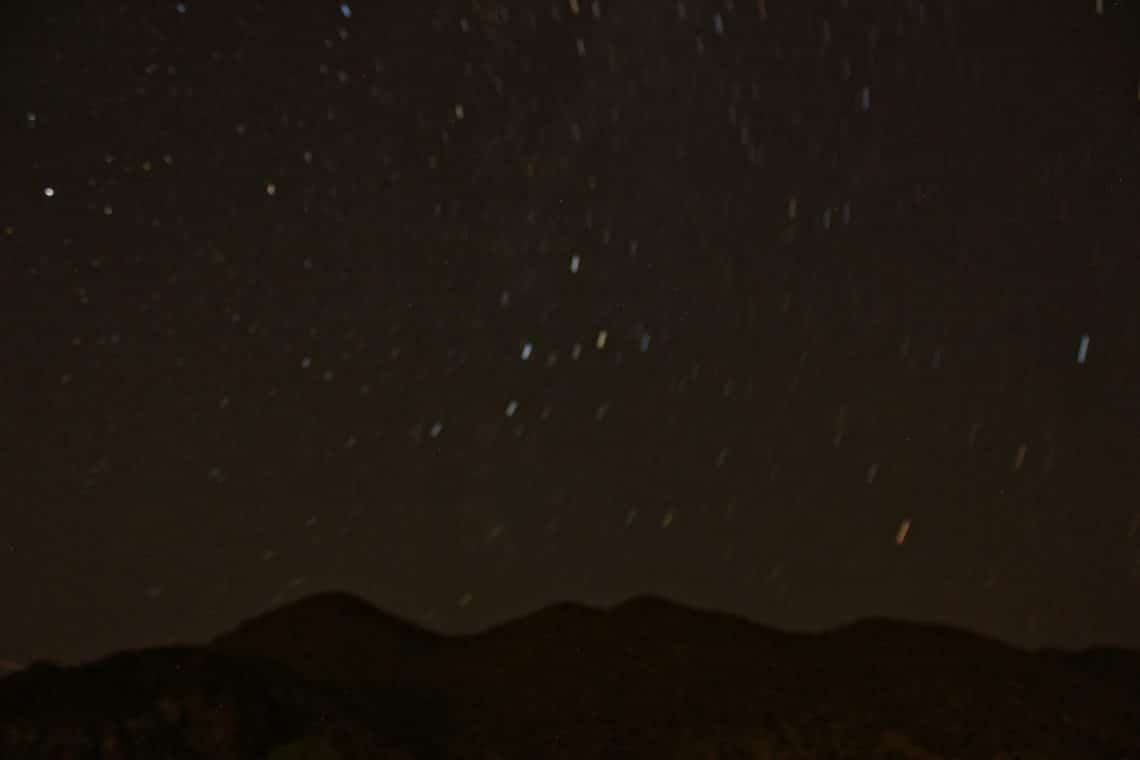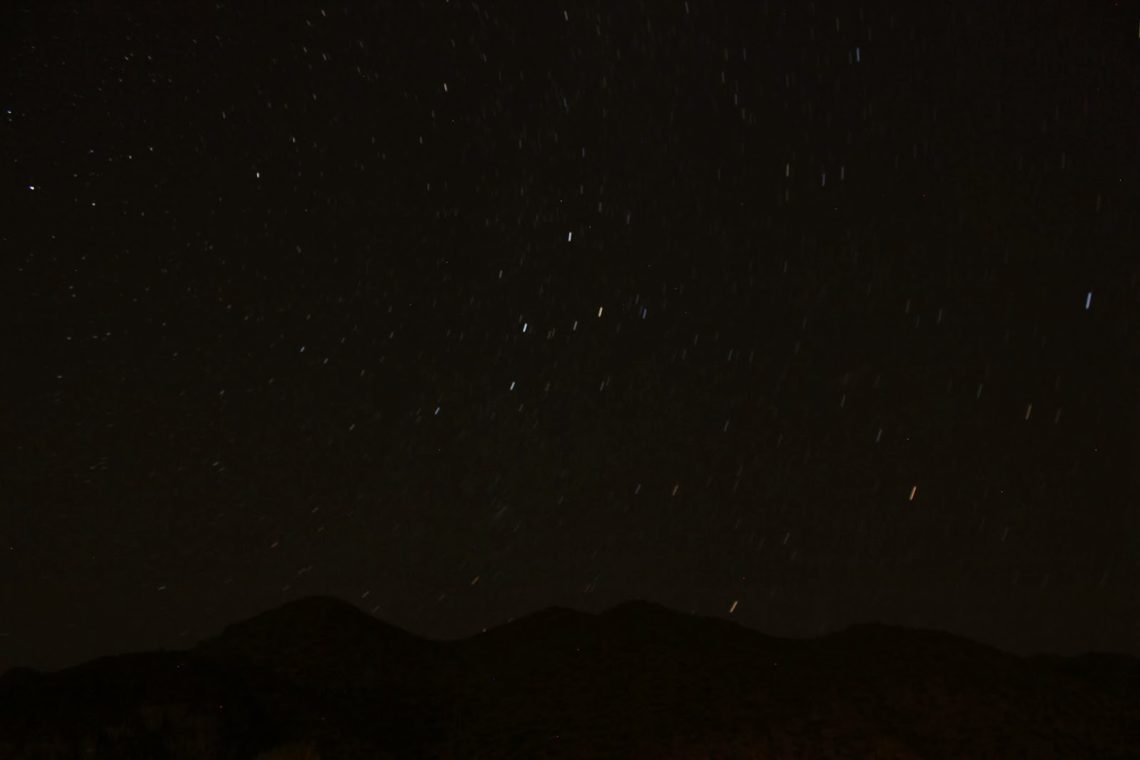 I would call this date truly star gazing, we'll save that for another time. We did however enjoy cuddling up and watching so many stars falling from the sky. We also took a second to look through our iPad at the Google Sky app- which does show what constellations you're looking at. I'd highly recommend it for any type of star-gazing/watching date.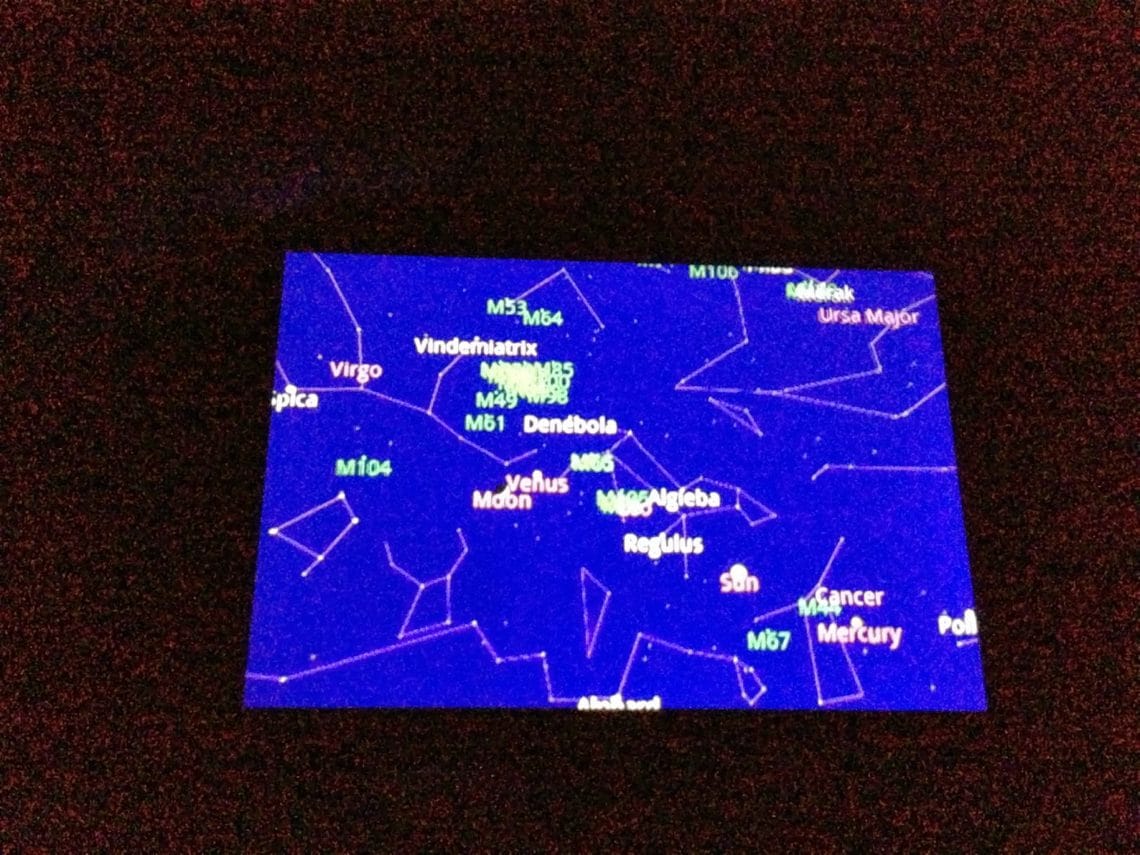 This date was just what we needed- totally relaxing, romantic, beautiful, and free!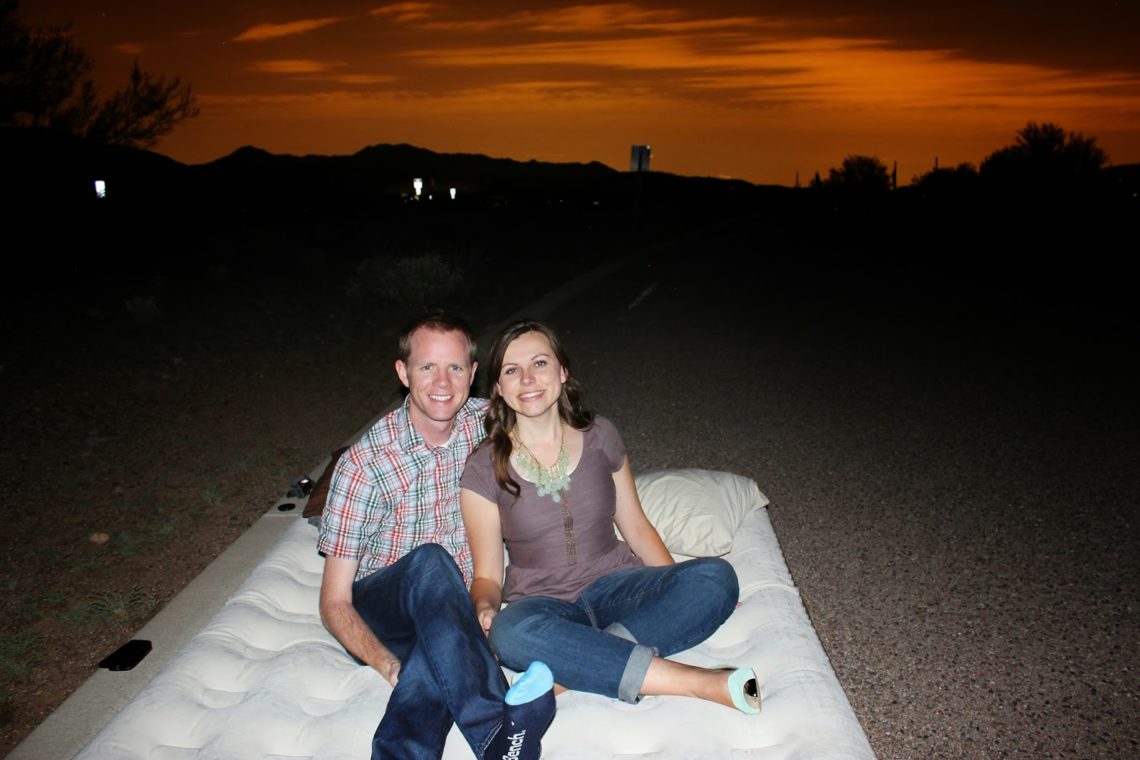 Get 365 Date Ideas!
We want to help you have the best date nights ever! Grab this FREE printable with 365 date ideas, a date for every day of the year so you never run out of ideas!