Things have been a little quiet around these parts this week. I promise there are good reasons. A crazy work week with many late night hours, a husband traveling for work, anniversary celebrations happening late, and putting on a very excellent AZ Blogger Meetup party has kept me swamped! Good news, things are calming down, and I have much to blog about! This week will be a week of posts, I promise! We've had a fun getaway, some awesome dates, and of course food to blog about. 
Let me start by sharing the most excellent Saturday night I had last week at the #AZBloggerMeetup 
I started this event over a year ago now (my time flies) to try to provide a networking place and group of peers for the Arizona blogging community. It has been a ton of work and a ton of fun at the same time. I planned
the first one
with my dear friend
Katie
, who left me six months later for broader horizons in CA. We fit
one more in
 before she left, and added 
Meghan
to the mix to help us out. When Katie left I knew I needed at least one more person to team up with. This is when both
Kayla
and
Chrissy
offered their services, and I love these women and their blogs so much, how could I turn down that offer? 
Seriously, this team rocks! We have the perfect blend of business women (three of us work in marketing), event planning, networking, craftiness, creativity, and enthusiasm- they have made this so fun and so easy! 
We decided on a Midsummer Night's Dream theme months ago- perfect excuse to enjoy the perfect weather in AZ in the Spring, wear a spring dress, and oh yeah, make adult flower crowns!
We went with low set tables, neutral colors, and romantic drinks and food.
I just loved watching people trickle in- most were even early! It was great to see people find friends, and grab a table. And seriously, they all looked so cute in their crowns and spring attire.
Can we talk about a very awesome local bakery for a second? Nothing Bundt Cakes was so generous and donated enough cake to feed our tribe of 40 people! The Ahwatukee branch owner, Rocky, was about the nicest guy in the world. He graciously donated and thanked me about three times when I picked up the cake for the opportunity to be a part of our event. He loves supporting the Arizona community, and said all four AZ locations do too. I also watched him seriously grateful and kind to every person that comes in his store. He loves what he does, and man does he do it well! Not only are they nice people, their cakes are divine. So moist, with amazing flavor. You just have to try it to really know, but trust, me they are delicious! Thank you Nothing Bundt Cakes!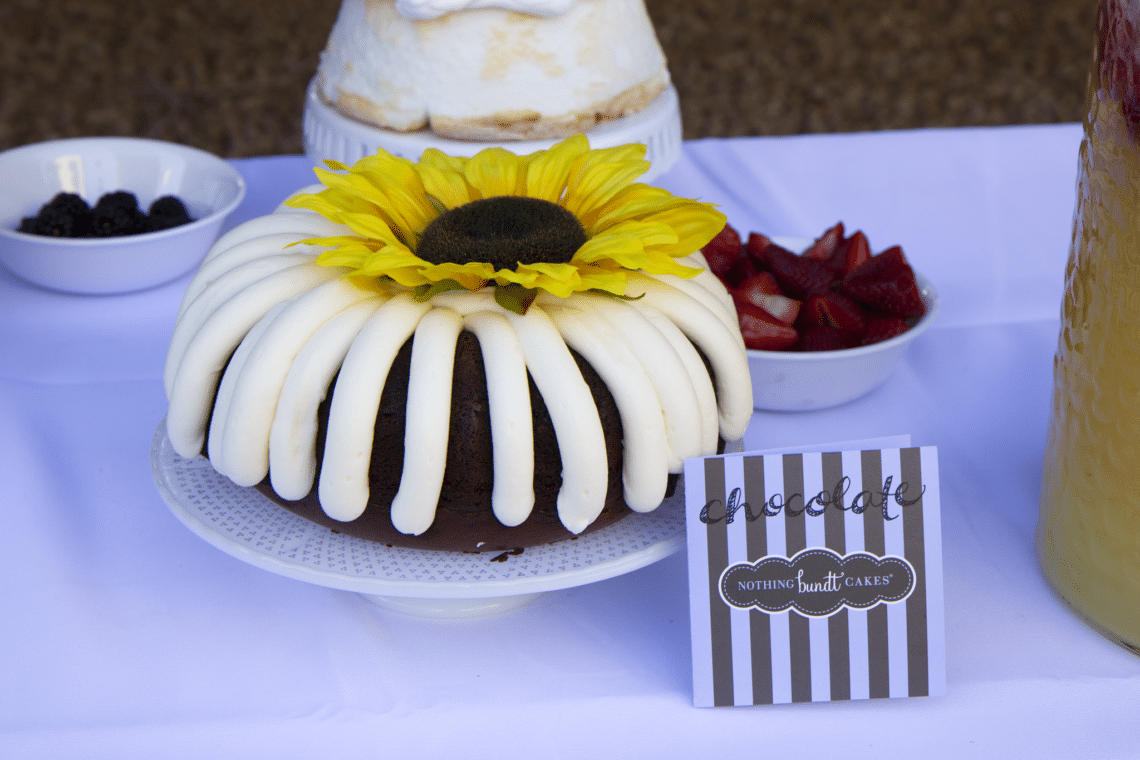 We spent about 45 minutes letting everyone get up and introduce themselves and their blog. I definitely have lots of new people to follow and get to know better. I love that there's a place to meetup with your local friends and start forming partnerships and a real life network. I will do these in spite of too much on my plate in my life, for the mere joy of the women I get to spend time with. 
After all, there is always a lot of this.
Laughing- not dual drink holding.
Jen
is one of my favorite women. If you want to read the most authentic, and well-written blog out there, and laugh your head off too, check hers out! 
And I have similar feelings about
Alicia
(pictured with us below). I met her shortly after she started her blog, and it's been so fun to watch it grow! She cracks me up and I love that she came with her wedding less than a month away!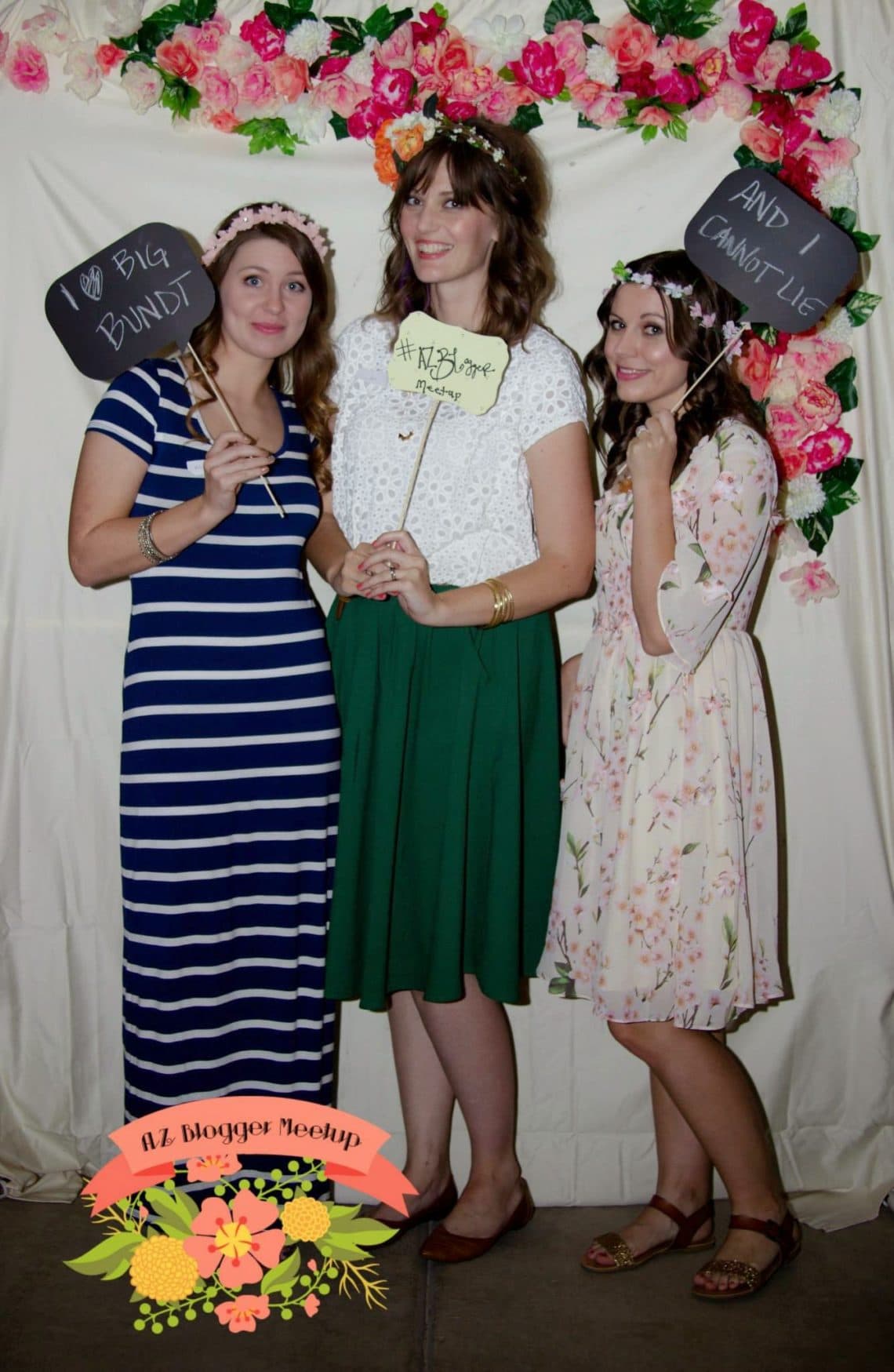 And of course I can never get enough Chrissy. If the world were full of Chrissys it would be a magical place.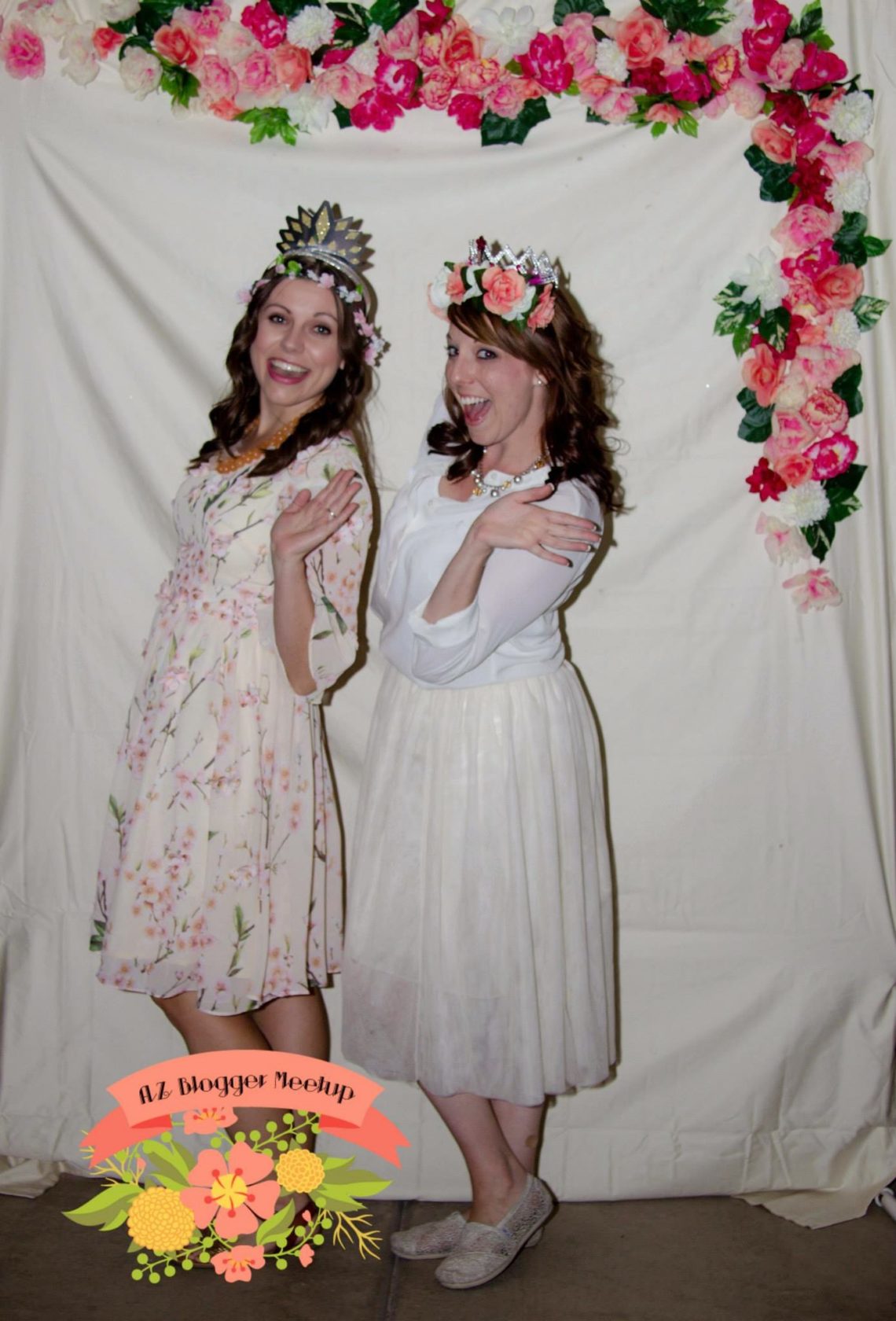 And we make each other weirder, so I think that's a sign of a solid friendship.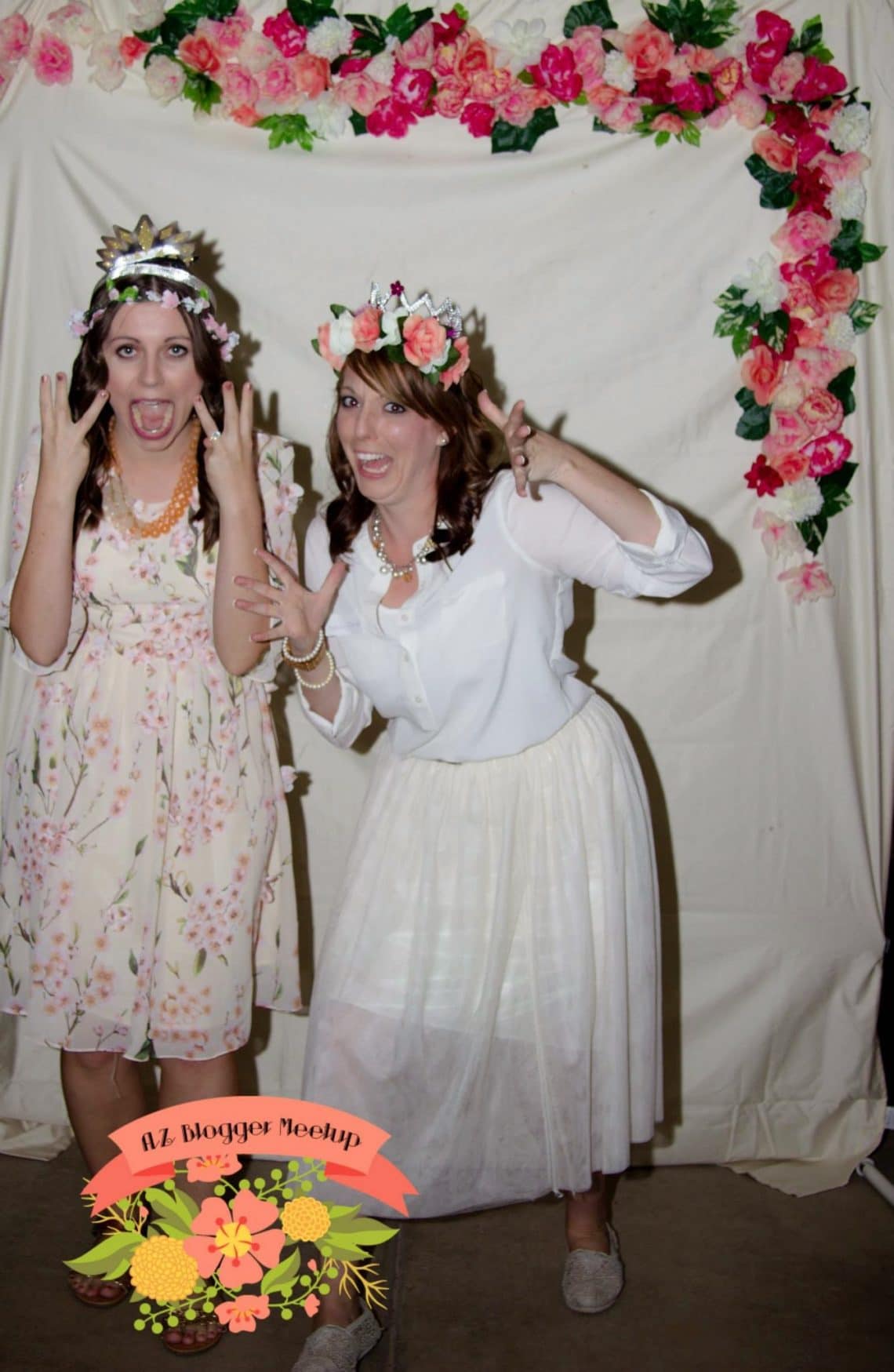 I love that my sister is a blogger too. I swore off blogging for a long time and deleted mine, until she convinced me we needed to fashion blog and share pics when we were in separate states. I'll always love her for reminding me there's more good than bad, and I couldn't be happier we live in the same state again! 
I loved getting to know so many more lifestyle bloggers in my state, I only knew five in this pic before last week!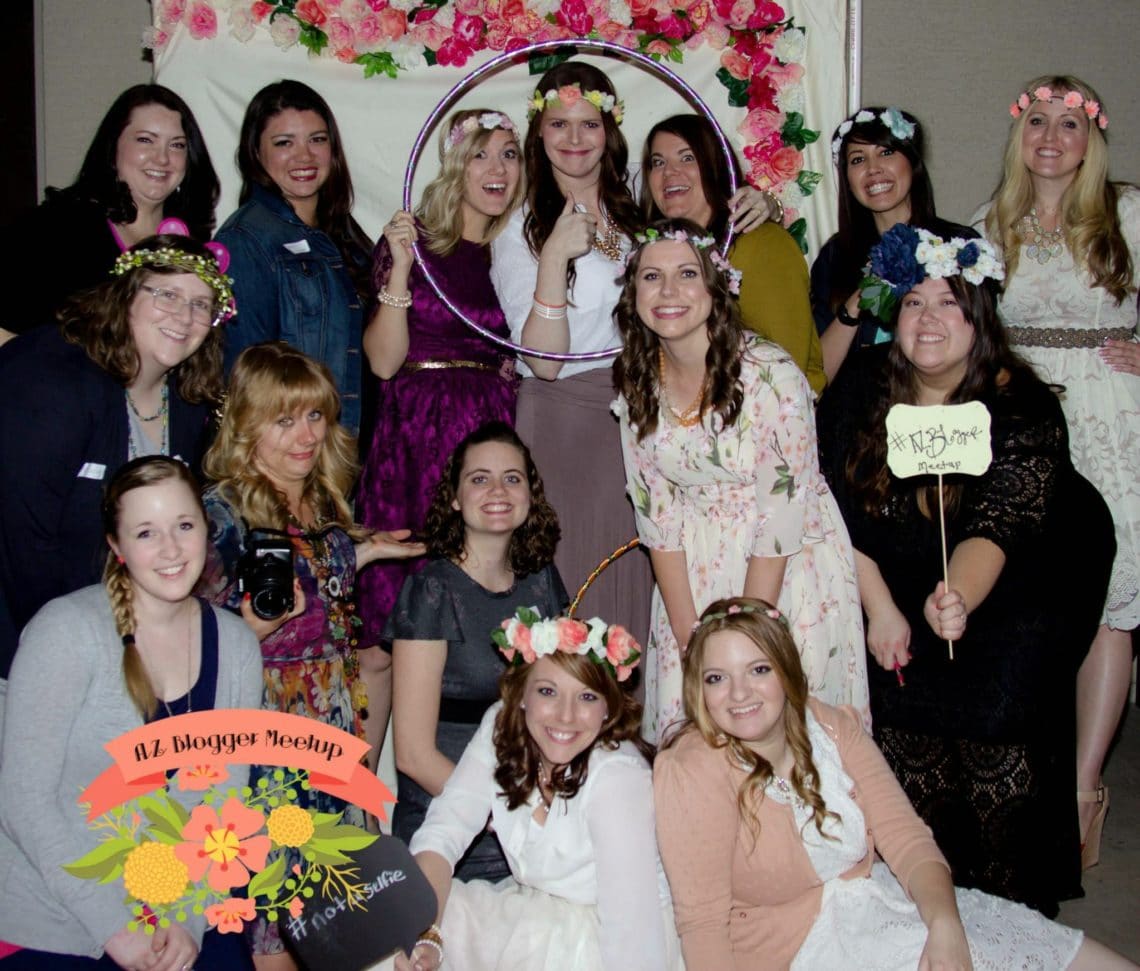 And of course we took pics by genre of blog. I'm glad lots of other ladies blog about marriage and family/relationships.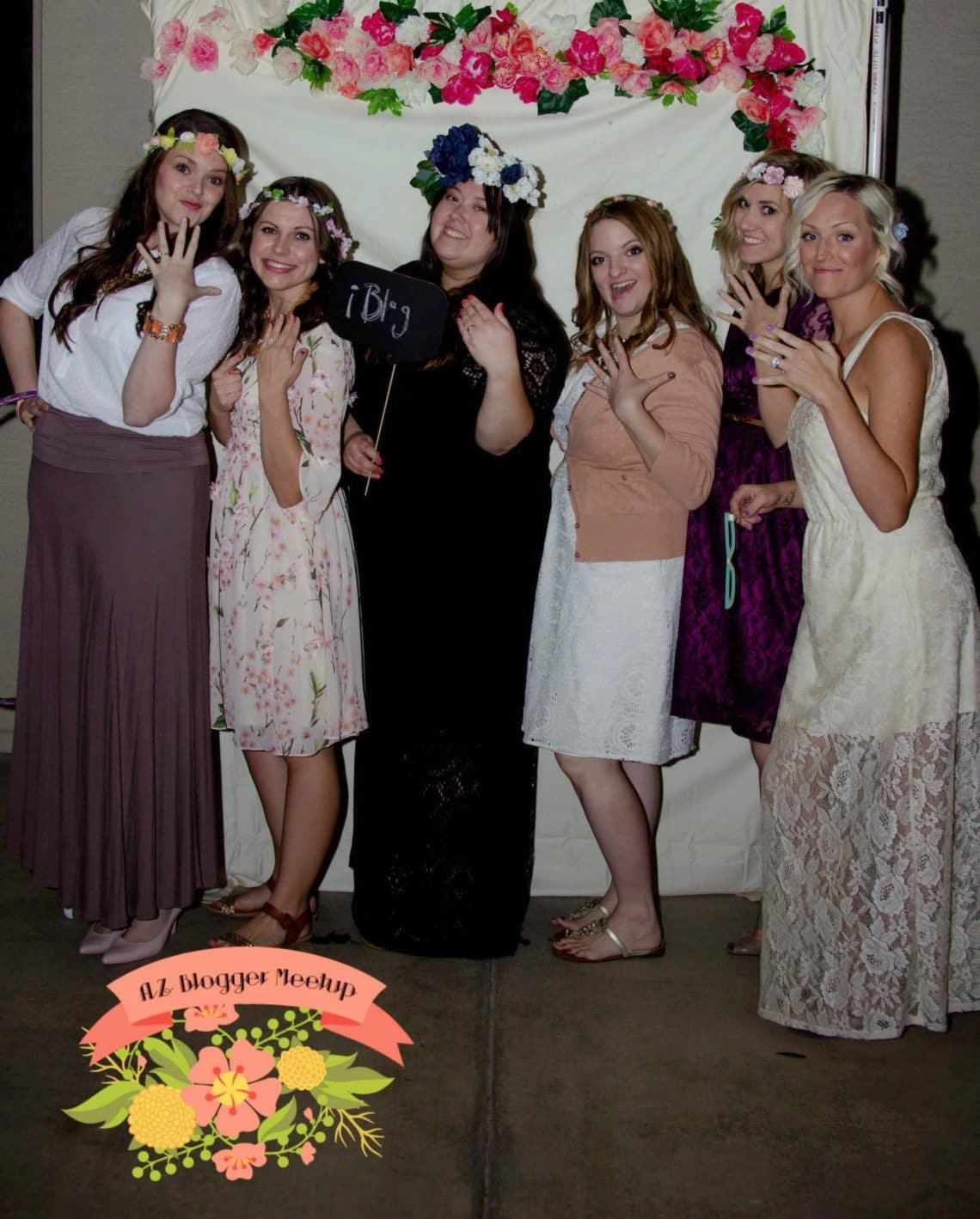 And glad Chrissy could laugh about this- seriously Mr. B, she's ready for the ring! 
I just love this prop. And that everyone took so many pics of food and themselves knowing everyone else was doing the same! I love that we can also make fun of ourselves for this.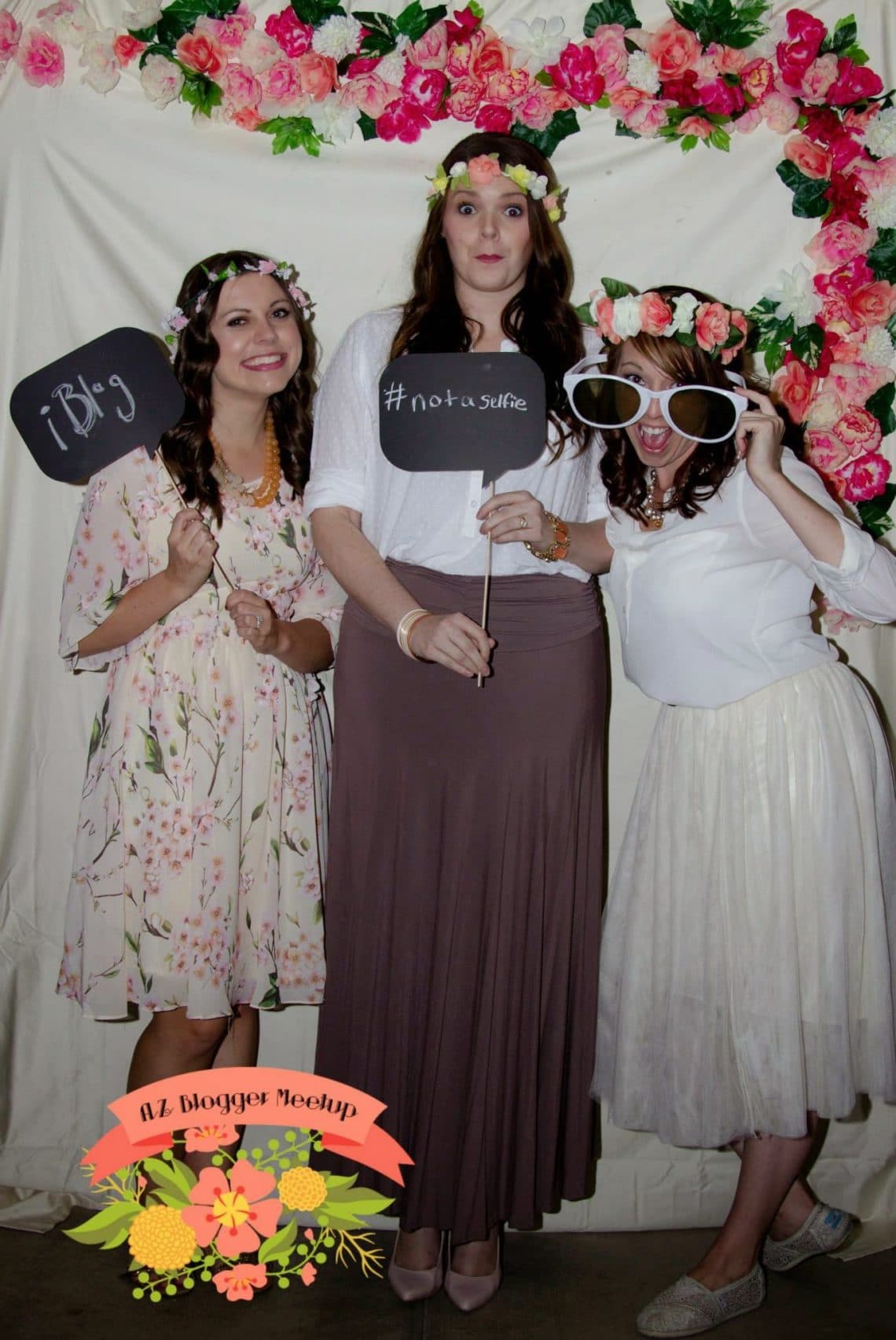 Everyone was so great, and I'm thankful we were able to get a group shot even with some outside lighting issues. Thanks
Lydia
, you're a gem!
My only regret is I didn't have more time to meet others. I feel like you just make connections so fast with other bloggers since we all put our lives out there all the time. And if you're a blogger reading this and want to come, please do! We welcome everyone of all sizes and levels, and we're a very friendly bunch! We even had one Utah guest this time- you can come from out of state too and we'll gladly take you! 
I guess I'll have my chance to meet more people next quarter – and I'm already excited for June! 
Get 365 Date Ideas!
We want to help you have the best date nights ever! Grab this FREE printable with 365 date ideas, a date for every day of the year so you never run out of ideas!