Mom Hack: Staying Healthy as a Busy Mom
I'm proud to partner with MinuteClinic as part of their Healthy Holiday campaign. As part of my involvement, I have received sponsorship from MinuteClinic for my posts and activities, but all opinions expressed are purely my own.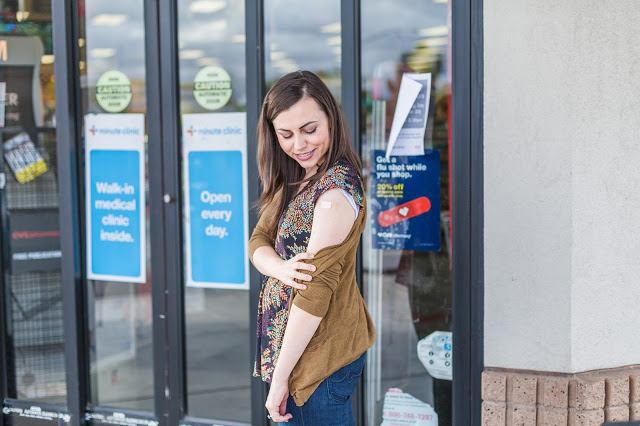 Last winter I had a newborn who kept me on my toes, and I couldn't believe how tough it was it was fit in any personal time. I'm embarrassed to admit it, but it took me about six months to even get a haircut, I never indulged in my favorite pastime of painting my nails, and I did one negligent thing I feel pretty terrible about- I had an ear infection all winter that I justified were just allergies and never went to the doctor. I finally went in May after six months of feeling I had fluid only to have my doctor tell me it was a pretty severe ear infection and I may have some hearing loss. YIKES! I'm afraid it may be true in one ear, I feel like I do have a harder time hearing on that side.
I can't believe that a few months avoiding a doctor's appointment has had some long-term consequences. It may be minor, but it's still sad that I just never made it into the doctor in the name of never knowing exactly how long a nap would be and not waking up a baby for my own health.
Here's the thing, with the holidays approaching, I feel like the same issue occurs for many people! Your schedule gets thrown off, people miss their exercise routine, there's less sleep with all the merriment and sometimes you even switch time zones traveling.
I feel like at least one of our family members gets pretty sick during the holidays, and with limited hours at our doctor's office, it can be even tougher to get it taken care of in a timely manner.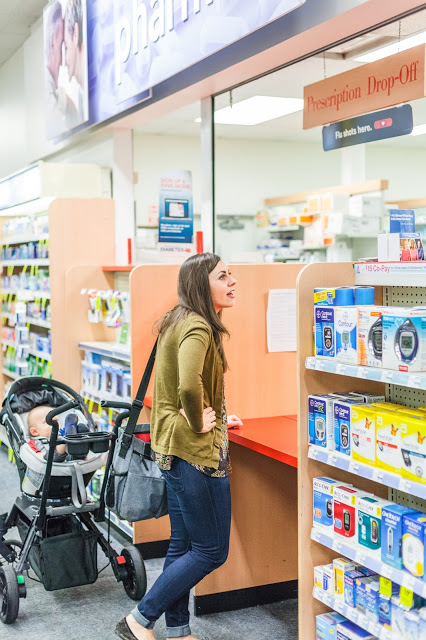 So today I wanted to share one of my favorite mom hacks that I wish I would have taken advantage of sooner, and clearly wish I would have known how easy it was this time last year!
I'm loving using MinuteClinic as a walk-in medical clinic inside select CVS Pharmacy and Target stores.
This is where our MinuteClinic walk-in medical clinics can play a key role; especially for illnesses
like sinus and upper respiratory infections, EAR ACHES and suspected strep throat. Here's why:
– No appointment is needed and most insurance is accepted
– They are open 7 days a week, including weekday evenings
– Even on Thanksgiving, Christmas and New Year's Day, there's at least one
location
open, and you just have to search your area to find it.
– You can observe wait times at MinuteClinic.com and even hold a place in line in advance
of your visit, so you can keep up with your busy mom/holiday schedule and come in when it's most convenient to you
– They can access to your medical records at any location in the U.S., and they will communicate with your primary care doctor so you're all on the same page.
They are so convenient and they can really help cut out the expense and time of ER and Urgent Care visits.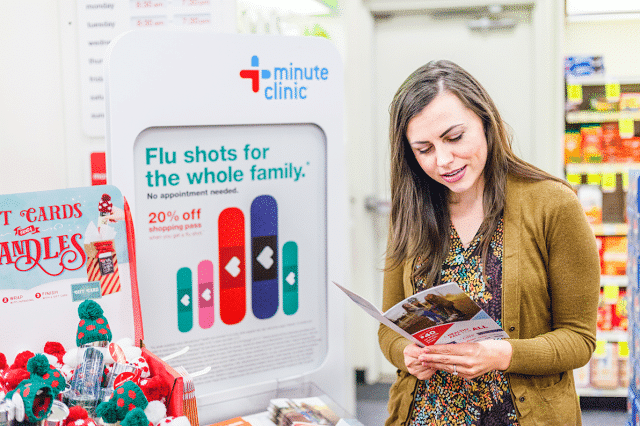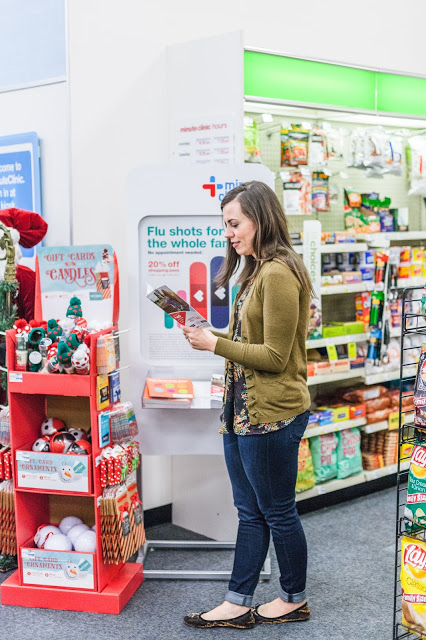 What's really cool is that they cover so much more than the routine visit illnesses. Like if you're trying to prevent illness or looking to stay healthy before travels, they have your back. Like if
you're really worried about motion sickness before travel, you can visit your local MinuteClinic for motion sickness prevention! The practitioners will develop a customized treatment plan, recommend over the counter products, and write prescriptions when medically appropriate to help you prepare before you hit the road. Or maybe you need an assessment to make sure you're good to fly to certain foreign countries, they can do a pre-travel assessment.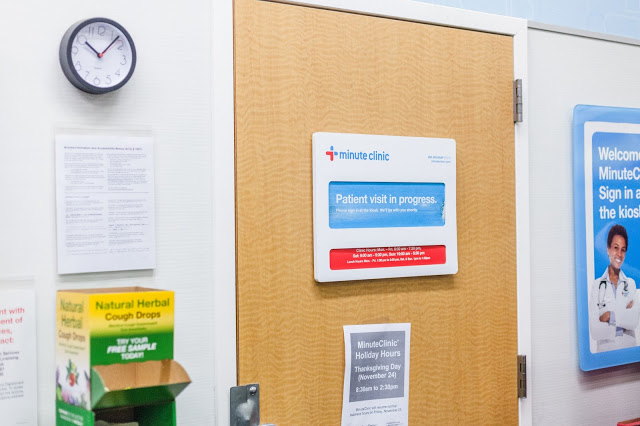 Or maybe you need to make sure you're up to date on your vaccinations, they can do that too!
Flu shots? That's where I got mine, and it was super easy and fast, and now I'm set for several date nights and family activities in public areas with a lot less fear.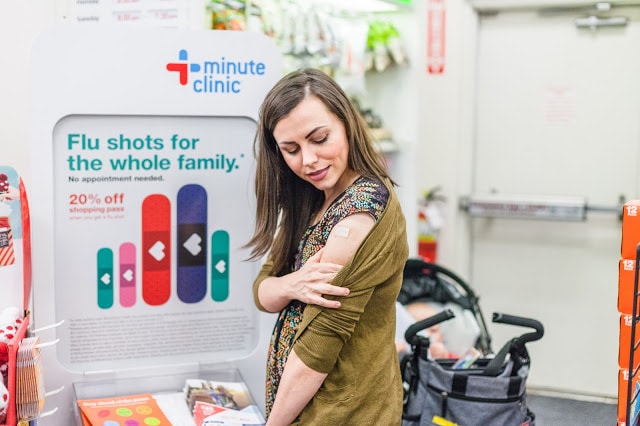 Obviously preventing illness the best you can is ideal during the busy holiday season, and during those busy moments as a mom; but I'm glad that if I do need to see a doctor I can go on my time frame, and even in-between naps to my local MinuteClinic.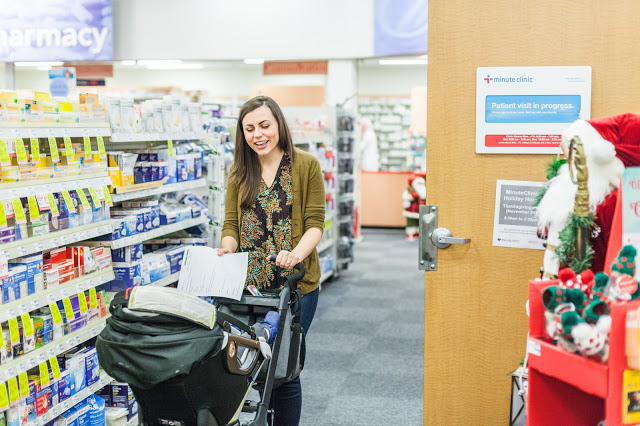 Pictures by Kylie Pond
Get 365 Date Ideas!
We want to help you have the best date nights ever! Grab this FREE printable with 365 date ideas, a date for every day of the year so you never run out of ideas!