Getting More Sleep With a Sick Child
This is a sponsored post written by me on behalf of Vicks VapoRub.
There's one thing you learn to value more than anything when you become a parent. You'll give just about anything for enough of this precious item that came seemingly easy before children. It's the thing that can keep you sane, healthy, and happy. It's also the thing that can turn your baby/toddler/child into a pleasant and happy soul. That most precious thing is sleep.

Once you have a baby who sleeps through the night there are a few more hurdles that seem to impact sleep, but the one that seems to stick around throughout their childhood is when they are sick and wake themselves up coughing. That means that parents are woken up too. There's nothing more heartbreaking than having a child cough so hard they wake themselves up scared and often in pain. That means no sleep for mom and dad too, and you learn once again how precious and important sleep is for both of you!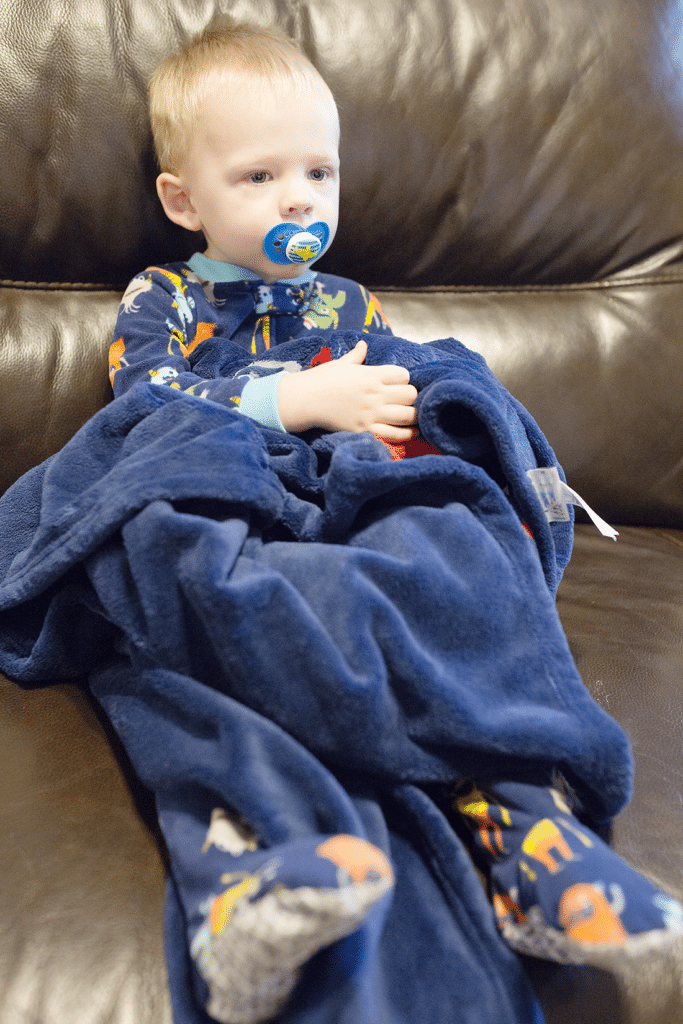 Boy, has it been a year for cold and flu season, but our little guy has experienced a cough like we've never seen with each bug that comes. And it really is a cough that seems to wake him up from getting his naps and sleeping through the night. I'm a firm believer that sleep is the most important thing for his little body to heal, so we take every precaution we can to help him get through the cough, ease the cough, and get more sleep with a sick child.
Here are a few things we swear by:
A hot bath/shower to steam out lose mucus, open up airways. He loves these too!

Vick's VapoRub. It offers safe cough relief for people 2+, and it's #1 pediatrician recommended cough rub. It's clinically proven to reduce coughs, and it's what I trust to give my little guy relief! It last ups to 8 hours and helps children get cough relief to sleep, which means mom and dad get to sleep too! We always keep it on hand because it makes such a difference in giving us the precious sleep we need.

Our Vick's humidifier. We acquired this his first winter and it's put in so many nights of helping our little guy breath easier and keep his cough at bay. Combined with VapoRub we trust these two partners to really help our baby more than anything else we've ever tried!

There's so much we'd give for sleep, particularly when sickness is in our home. But with  VapoRub we know we'll all get a little more sleep which leads to healing faster. It also leads to a much healthier, and happier family!

This is a sponsored post written by me on behalf of Vicks VapoRub.
Get 365 Date Ideas!
We want to help you have the best date nights ever! Grab this FREE printable with 365 date ideas, a date for every day of the year so you never run out of ideas!