Movie Night: Mockingjay Part I
Date Info: 
Dinner and a Movie
Price: About $20
Tip: Buy discount tickets at Costco, it will save you about $5 a date
Sometimes when the movie really rocks and gets great reviews, we add it to the date night calendar and do the dinner and a movie thing. We've had a date night to see
The Hunger Games
,
Catching Fire
, and now Mockingjay Part I- and you know next November we'll go to Part II for a date night too! It's a series we read together dating, so it's near and dear to our hearts.
Confession: I went opening day with my work. I was skeptical about this one, but really loved it! I also agreed I'd go with Jacob for a date, even if I wasn't a fan. Luckily I was! I was pleasantly surprised with how well done this one was, even being broken into two movies.
Also, we have been running into the double booked on weekends thing lately. Jacob has been traveling more for work, and we've had many talks about date night happening no matter what- even at random times. Monday right after work it was this past week. I'm so glad we keep each other accountable and make it happen even in crazy busy times and seasons of life.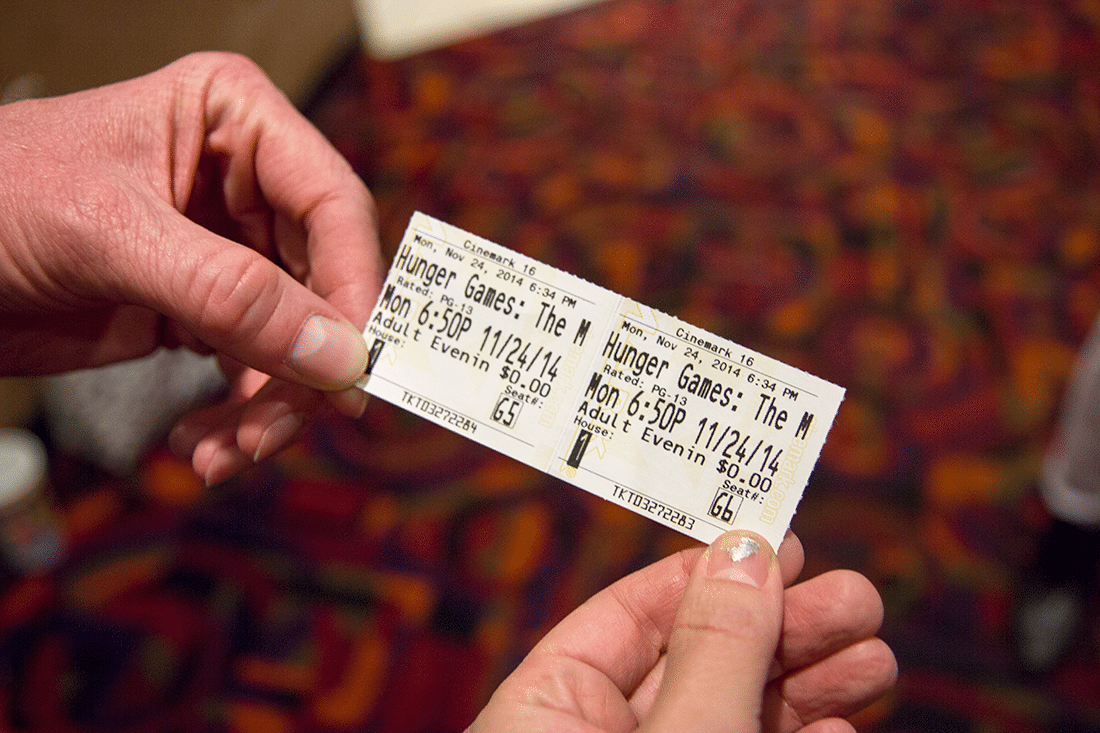 If you don't have time to get dinner before the movie, may we recommend burritos to go? They hide perfectly in a big bag, they are quiet, and they are well wrapped to eliminate mess. The guy sitting next to me turned and asked me if that was a burrito, and when I said yes embarrassed, he proceeded to tell me that was brilliant. Rubios remains our favorite food to sneak into theaters with good reason.
Have you seen Mockingjay? Was it a date night for you this past week? Did you like it? We'd love to hear your thoughts on the book/movie!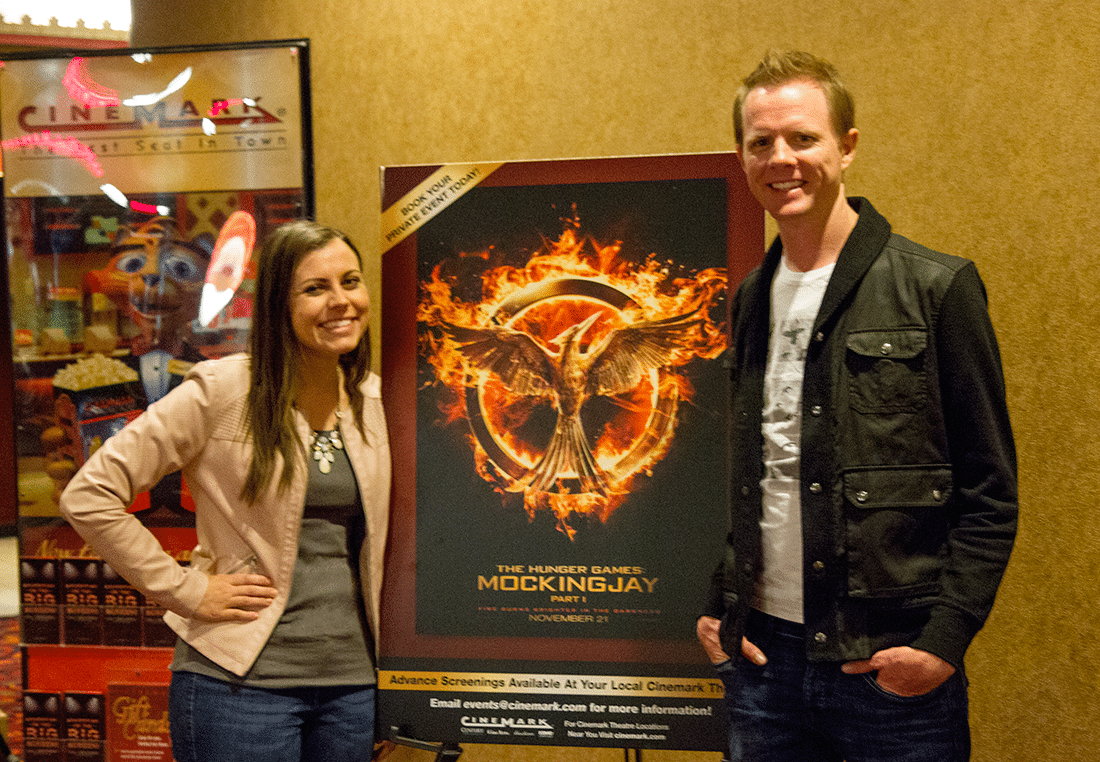 Get 365 Date Ideas!
We want to help you have the best date nights ever! Grab this FREE printable with 365 date ideas, a date for every day of the year so you never run out of ideas!