Moving Helps: Hacks to Make Moving and Organizing Faster with One Easy Product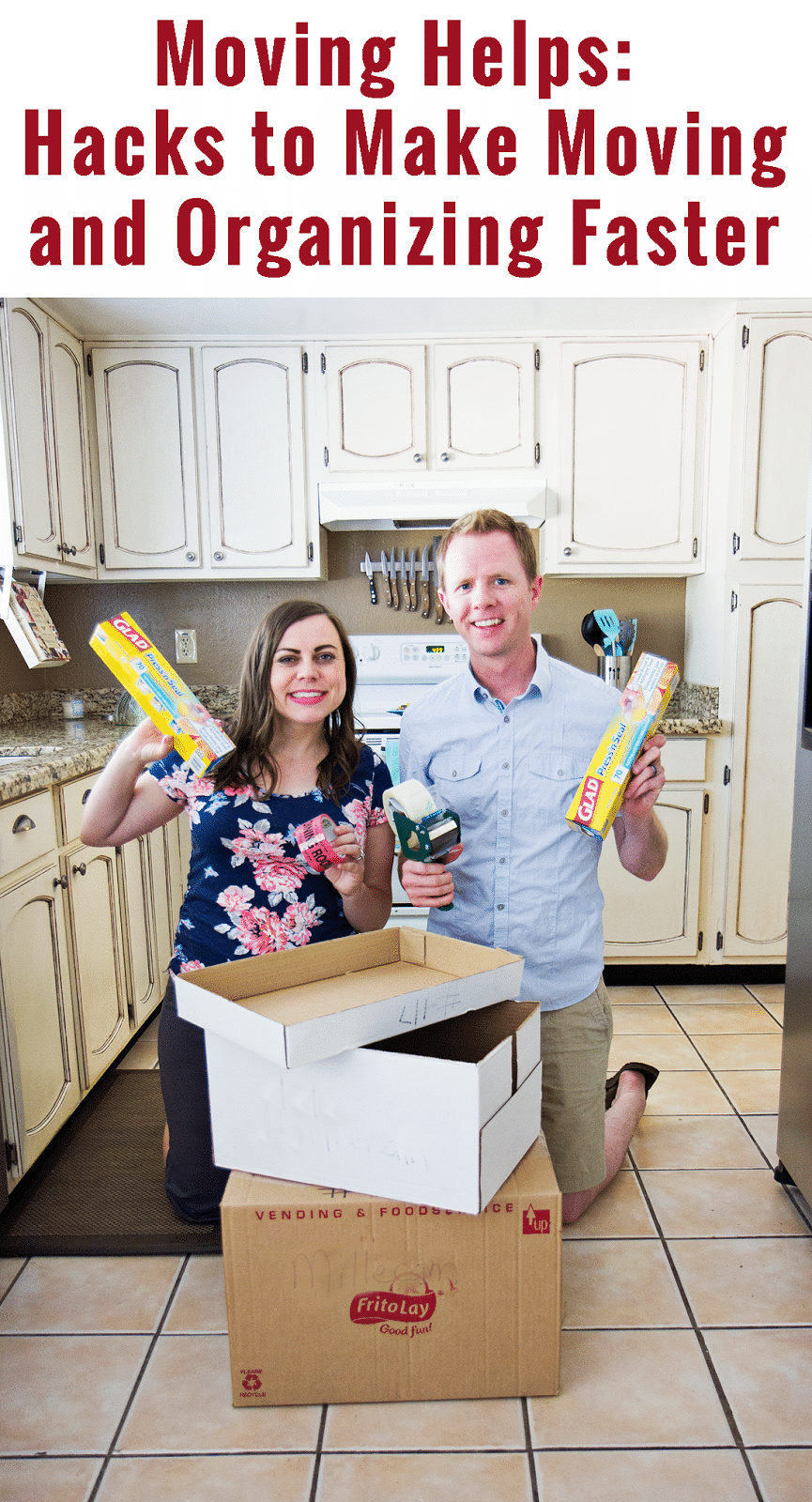 I haven't officially announced it on here on the blog, but if you follow me on Instagram you know our big news! I mean big beyond that whole having a baby thing, we recently found my dream kitchen and made an offer on a new place, listing our home on the market. We are moving!
We've been in chaos mode for the past few weeks packing everything and prepping, while also clearing and cleaning our current home in hopes it will sell soon.
I have found my husband using his favorite product to create a handful of a hacks that have made moving a lot faster, easier, and more organized! I've kind of been amazed how much Glad Press'n Seal has made our lives easier while we're in this weird intermittent stage.
The first hack I noticed Jacob using it for was stretching a painting project over a couple days. It gets expensive and can be quite the hassle to have to clean brushes every night, and to empty trays and start all over the next day. He decided to try it one night while we were painting the baby's crib, placing Press'n Seal over the container and testing it the next day. Guess what, it worked like a charm! The paint and paint brush were both still ready to go. I wouldn't do this for too many days in a row, but if you have a touch up project that you just can't finish and it's past your bedtime anyway, this can be such a time-saving hack!
Like most people, we have plenty of odds-n-ends containers with small pieces that could easily fall out and get lost. Instead of packing each of those items individually, we discovered a little Press'n Seal over the top of a container kept everything in place and was savings us hours on packing up small random items. 
Can we talk about food during the move? It's so tempting to go get fast food when you can't mess up your kitchen for a showing, and you really need things to look like you don't live right where you live! We've found doing a few minutes of prep, sealing the food, and coming back later is working for us and helping our health and our wallets! I've been making Crock Pot or grilling marinades when I know I have an open hour, Press'n Seal keeps it fresh until morning, and then I don't have to dirty up my kitchen in case we get a last minute showing (which seem to happen lots lately- yikes)!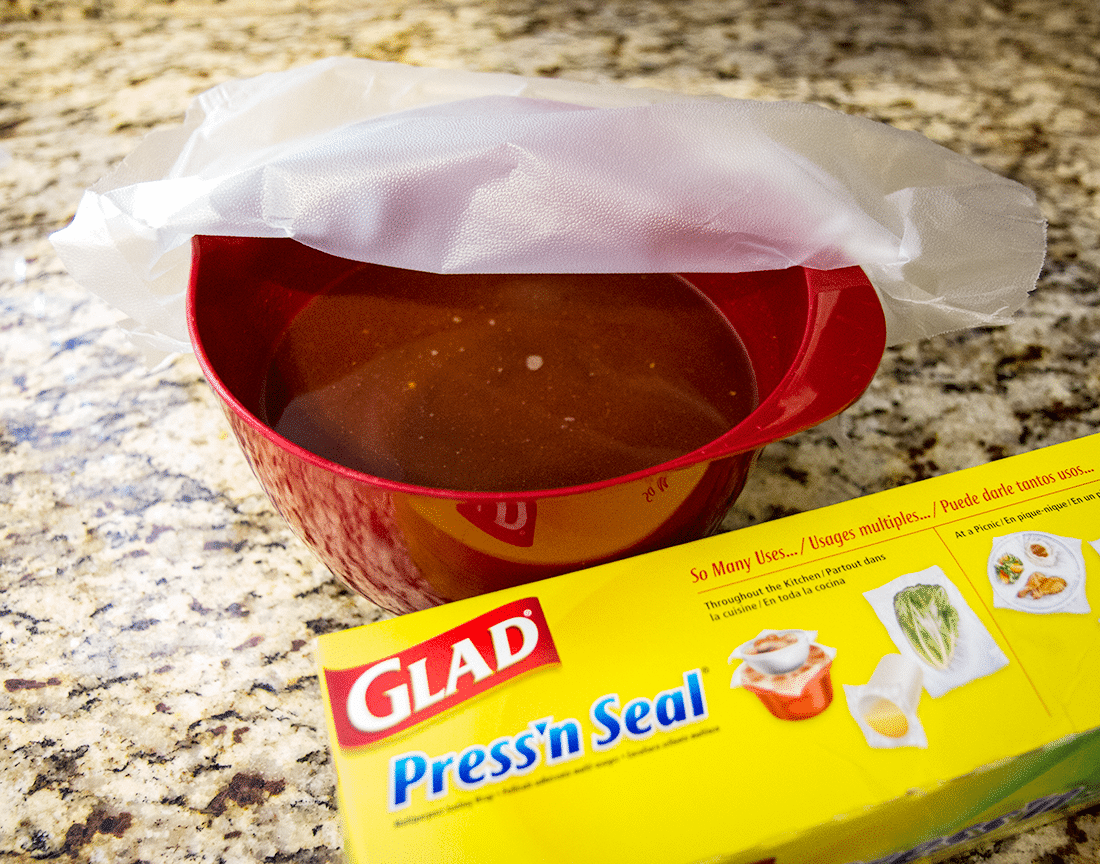 Mid fruit or veggie cutting we seem to often get a call to show the house immediately, and now it's not a problem, we've been able to wrap it up and get out in minutes so the house looks pristine for showing, and we don't waste our watermelon! 
We also are loving using it as a hack to keep liquids at bay, putting it on top of shampoo and other bottles are preventing any spills in boxes. It's also helping us with awkward containers that don't have lids. 
Plus it's pretty strong, and I've seen this guy show me this trick more than once! It keeps everything in place, even upside down!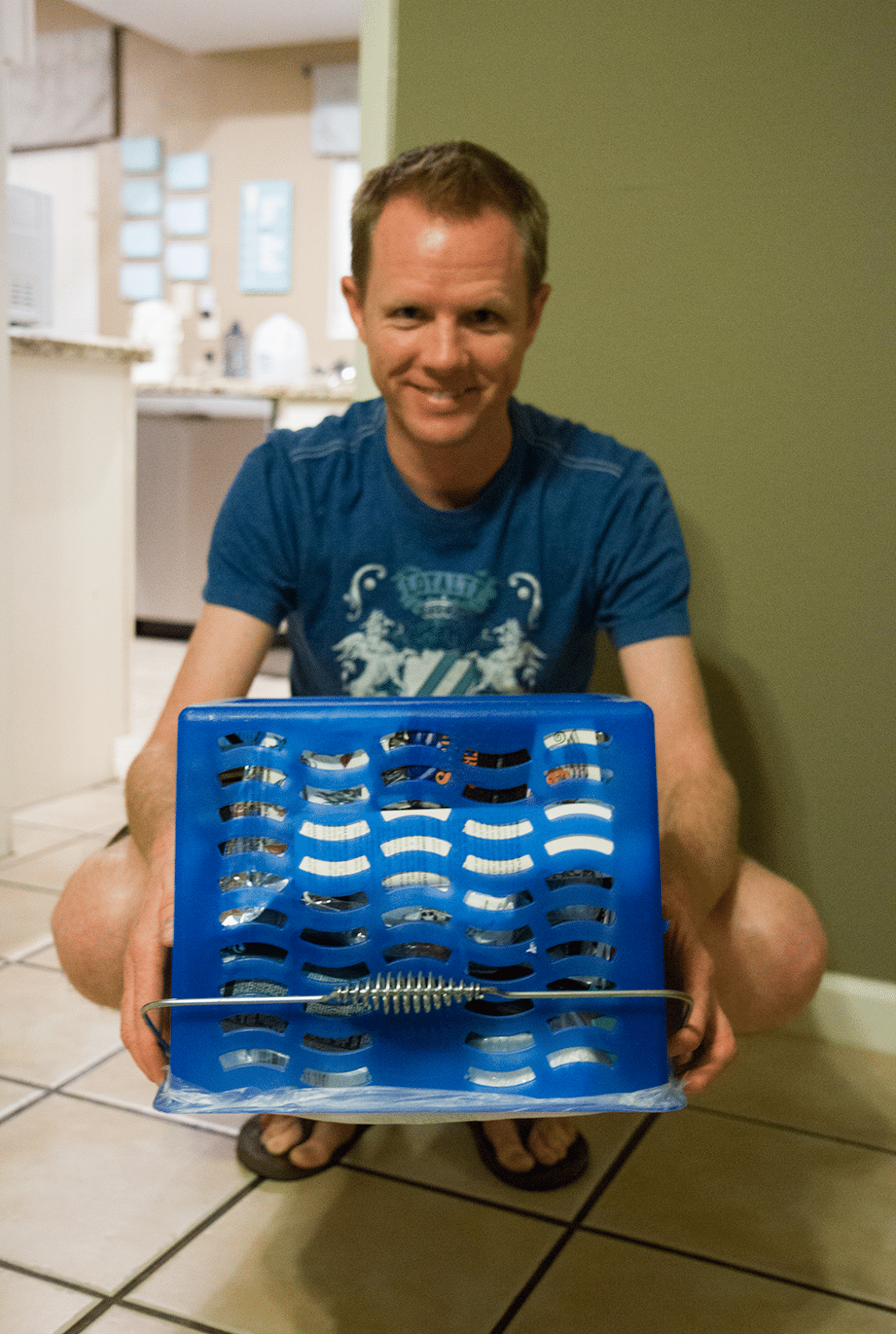 I'm glad I married an engineer who always thinks of innovative ways to get things done, and I'm really glad that a quick trip to Walmart and about $3 later, and we can save ourselves a lot of mess, waste, and time during this crazy busy move!
Get 365 Date Ideas!
We want to help you have the best date nights ever! Grab this FREE printable with 365 date ideas, a date for every day of the year so you never run out of ideas!