My Favorite On-the-Go Healthy Snack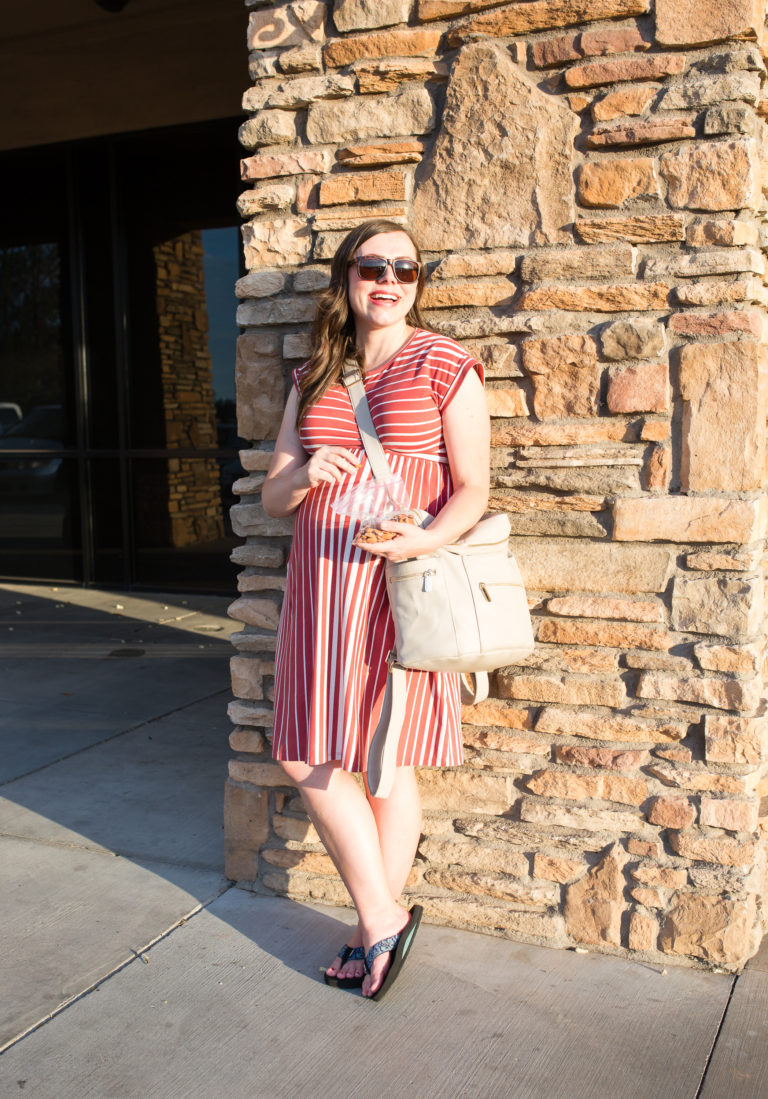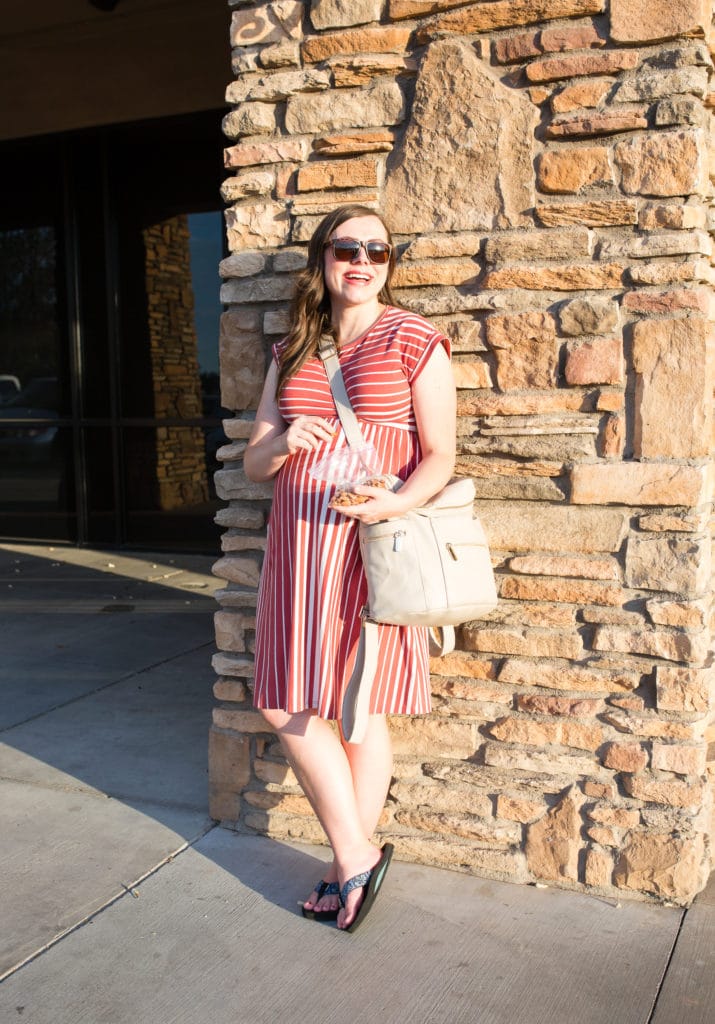 I teamed up with California Almonds to share my favorite on-the-go healthy snack that helps fuel my day day wherever I am! All opinions and experiences are my own. 
It may sound strange, but I'm actually grateful I had gestational diabetes with my first baby. Of course, I'm really glad I did not have it with my second. But the experience forever changed me and how I look at snacking and food.
Even though I consider myself someone who has paid attention to nutrition, I was naive to carb counts, portions, and what worked best for my body. I was really forced to make good food and snack choices. On-the-go healthy snacks became a must for me! Even though diabetes went away as pregnancy ended, there are snacks I've forever loved and continue to gravitate towards because of their nutritional bang for their buck. Not to mention, how great I feel with powerhouse items.
So what do I look for as a powerhouse item? I love to find foods that have plenty of protein, include fiber, keep carb counts in check and are as close to natural as they come. Can I tell you my two MVP items? Eggs and almonds always helped my blood sugar stay stable for a long time.
Since I can't cook eggs on the go, almonds have been my go-to resource for what I grab as a snack. I've bought them in bulk ever since my first pregnancy, with no sign of slowing down! Let me tell you why I love almonds so much!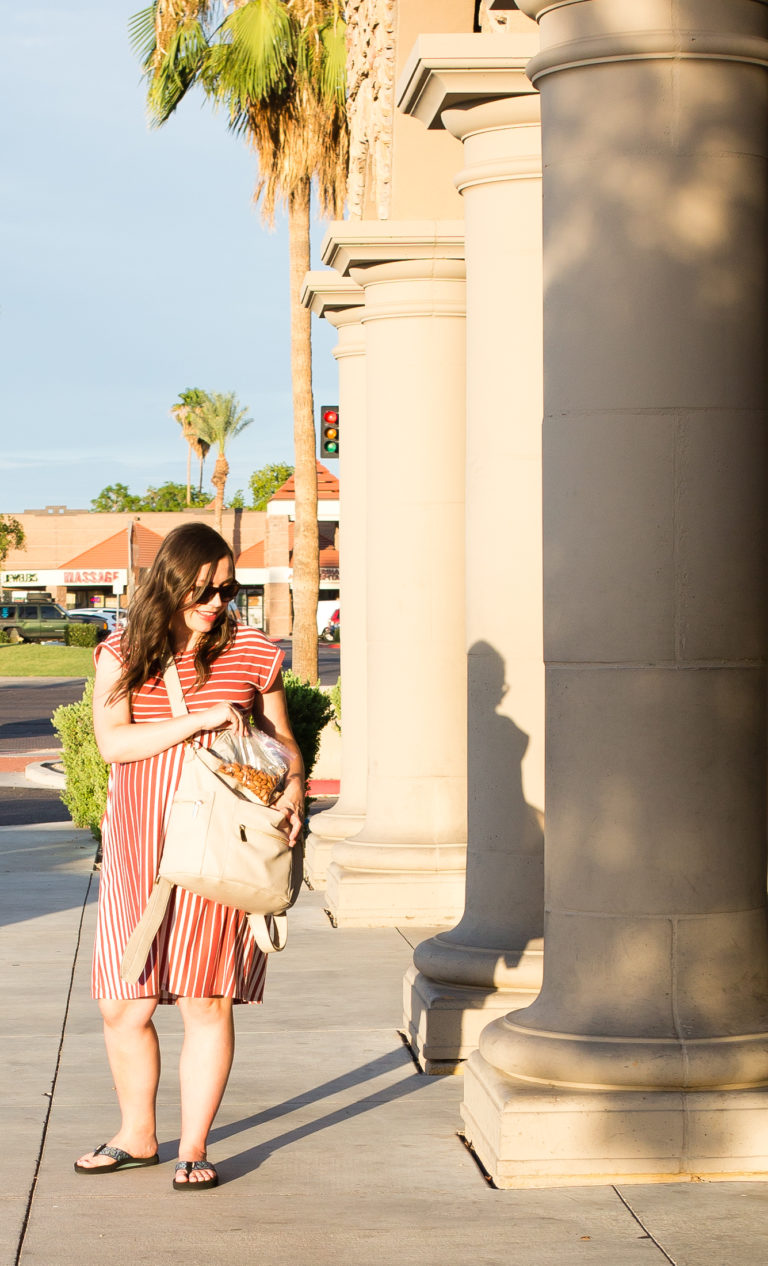 My Favorite On-The-Go Healthy Snack
First and foremost is my blood sugar is stable and I feel full longer with Almonds. That's due to the makeup of fiber, protein, and healthy fat and is low in sugar. We're talking  6 grams of protein and 4 grams of fiber in one serving!!!
Almonds are a quick, convenient, no-brainer snack that can be easily taken with you wherever you go. No mess to clean up, and so easy to pack! Almonds help me feel full when I'm hungry and on-the-go and really need a healthy snack. It's one of my secrets to avoid self-indulgent food while I'm out and about.
Almonds don't melt in the Arizona heat. It's true, but I say that one a little bit kidding. I really do love them in the summer though! When we're particularly busy during the summer months having a healthy smart food choice in a snap is so amazing. And yes, I can count on it not to melt in my bag or in the car!

I'm a sucker for a crunchy snack, and this is one I can eat that's a natural crunch packed with nutrients! Almonds taste great, and they keep me fueled for the day while providing the flavor and crunch I love.
Recent research shows crunching on 1.5 ounces of almonds daily curbs appetite without increasing calorie intake or body weight. Yay for keeping calories in check!
They are easy to share. I'm not just talking with my son who also loves them. They are easy to hand to a friend who is without a snack. They are naturally gluten-free and cholesterol-free, so it's an easy snack to offer that most people gladly me take me up on sharing!
Easy Places to Stash Your Almonds On-the-Go
I love to pack them in small bags, and stash them in the following places:
The diaper bag
My purse
My laptop bag
Packed lunches for me or my son
In the car. It's so easy to put them in the cup holder and safely eat them on-the-go.

In my gym bag
In our suitcases or travel bags
Particularly being pregnant, having snacks handy has been so important. Having a snack that keeps me feeling great is even more important! And you'd better believe there are almonds ready in my pantry at all times to keep me in check and keep me full: particularly when I'm on-the-go!
Get 365 Date Ideas!
We want to help you have the best date nights ever! Grab this FREE printable with 365 date ideas, a date for every day of the year so you never run out of ideas!