I wanted him for so long, I prayed so hard, and I'd almost given up on the idea that I'd get to be a mother.
He smiled at me the first time he heard my voice in the delivery room, he hugs me every time I pick him up, he gives me random slobbery kisses daily, he screams "MUM! MUUUUUMMMM!" every time I try to use the bathroom and abandon his sight.
I still have days I hug him and well up in tears in disbelief that he's mine. I can't believe the joy he's brought my life- it was something I couldn't even comprehend and you can't explain the bond until you experience it.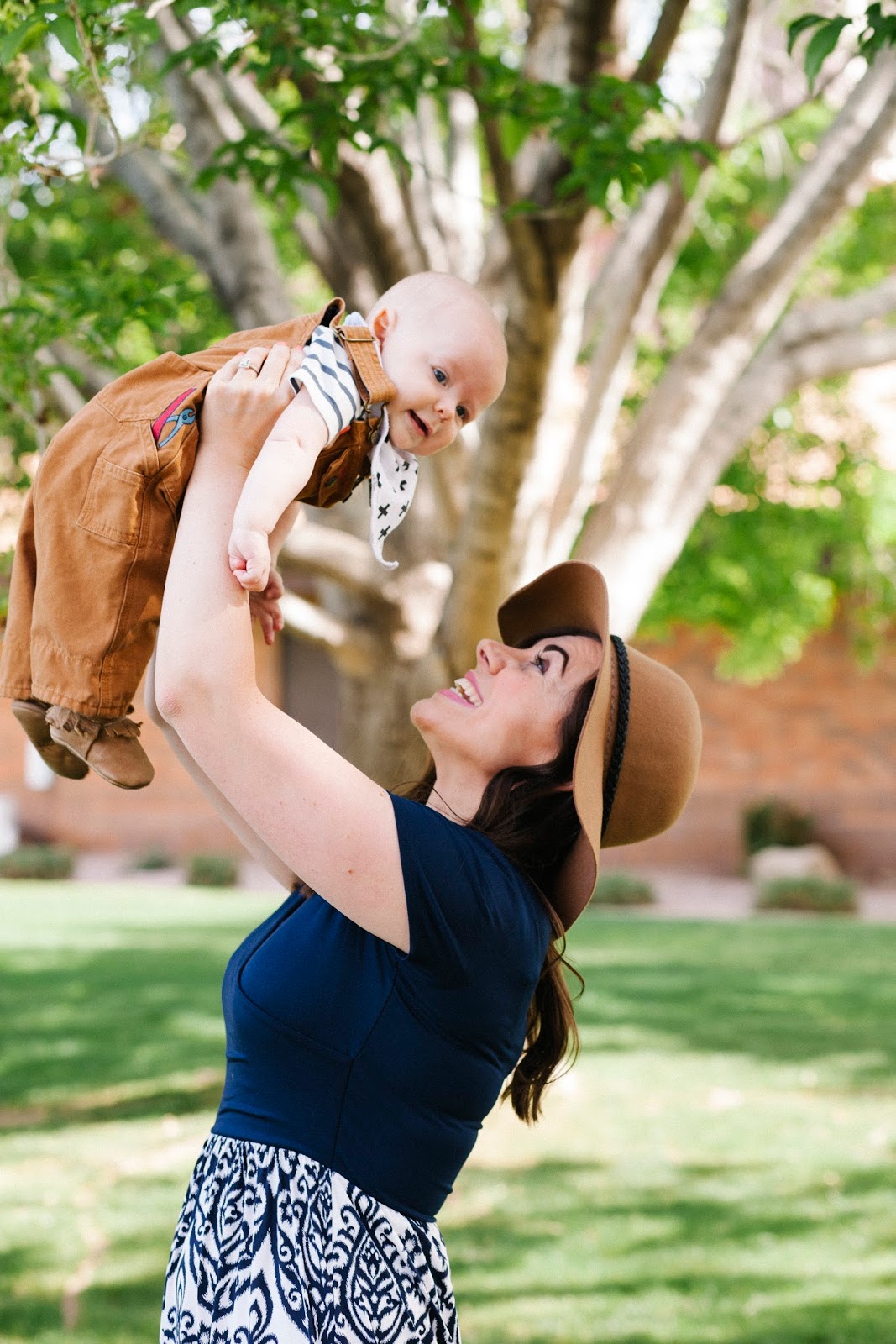 Two years ago I finally published a post I'd had sitting in drafts forever- Mother's Day and Thoughts on Infertility. That post still feels so close, so raw, and so relevant. I say a prayer of thanks every day that motherhood happened to me- that I didn't quit going to the almost daily doctor's appointments after years of infertility. That I hung in there and kept saving and using money for fertility treatments. That I didn't get down the amount of blood draws and pricks I experienced. That I kept praying and keeping the faith and letting God give me some amazing experiences letting me know a sweet little boy would one day be mine.
This motherhood gig is hard and challenges me daily, but it's a challenge I plan to never take for granite, and one I'm overwhelmingly grateful for! Every time I want to cry or feel overwhelmed I try give myself that reality check that those feelings feel light and insignificant to how my heart used to ache. The joys so far outweigh any hardships. The joy and bond with a child is something so magical that I never in my wildest dreams could have seen how high the highs would be and how much my heart would grow!
For those whose hearts are heavy wanting a child, hang in there! I'm living proof miracles happen- and a mamma heart goes deeper than having a child! I have learned to believe that the saying "It's always darkest before the dawn" absolutely applies to those wanting to be mothers more than any other demographic!
Get 365 Date Ideas!
We want to help you have the best date nights ever! Grab this FREE printable with 365 date ideas, a date for every day of the year so you never run out of ideas!