My Night With the 70-Somethings
Date Info: 
Local Theater Play
Price: $16-$26 per ticket
Location: Hale Centre Theatre in AZ, CA, and UT
Food We Recommend Nearby: Oreganos, Liberty Market, Joyride Tacos 
I spent my last day as a 20-something the best way I humanly could. You see my parents offered us their tickets to go see a Hale Theatre play the Monday before my birthday. Free tickets are a hard thing to turn down, so we accepted with 24 hour's notice.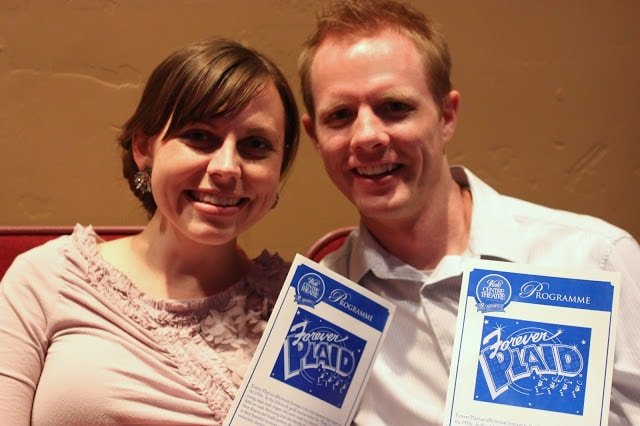 I knew I'd probably get tied up at work, Mondays are extra busy for me, so I dressed up a little that day ready for the play. I thought we were going to see their modern new play "The Hit" about a hitman. I had no idea that M-W plays are a little different. When we showed up I realized pretty quickly that we were going to see "Forever Plaid," a play about an a'capella group from the 50's who die on their way to a concert and come back to Earth to give their last big show. It's cute, it's charming, and it's full of music from the 20's-50's.
Very old music, Monday night entertainment, and amazing winters in Arizona mean one thing- your crowd is going to consist of a certain demographic. Here's a sampling of our fellow attendees: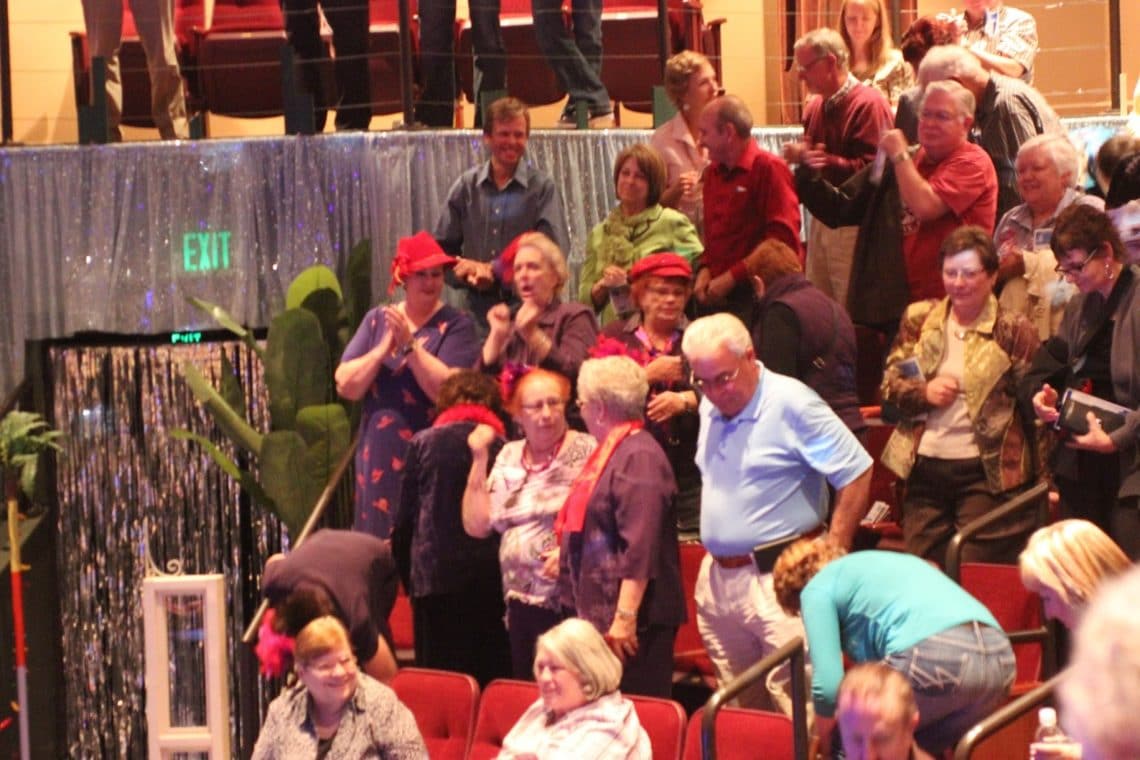 What's that, is that the Red Hat Club? Yes friends, they graced us with their presence!
So the main attraction really was the harmonious sounds of this very talented quartet of actors/singers. They were so good, so funny, and I was entertained the whole play.
With that said, and not discrediting them, I was maybe a little more entertained watching the head-bobbing, dancing, hand motions, and sing-alongs that were happening in the audience. I'm not exaggerating, there were some people singing at the top of their lungs to "Blue Moon," "The Chain Gang," "Rock-a My Soul"…you get the idea! I was cracking up the whole play at these awesome, uninhibited 70-somethings.
If you're ever having even a little bit of a hard time realizing you'll be 30 in the morning, you should spend a night with participatory 70-somethings at a play, there's nothing like it to remind you what a spring chicken you are!
I mentioned I didn't know this was going to be the play or the crowd until I got there, and I didn't choose my vintage-feeling outfit on purpose. HOWEVER, I had one of the little old men come up to me, tell me I looked very nice, and that he'd thought his wife would like my dress (it was a skirt and shirt, but we'll give him total props for even noticing female fashion). He asked if he pointed at me from across the room if I'd stand up to show her my outfit (shown below). I laughed, I agreed, and I got some serious nods and thumbs-up from some women across the room. Yes friends, grandmas think I'm hip.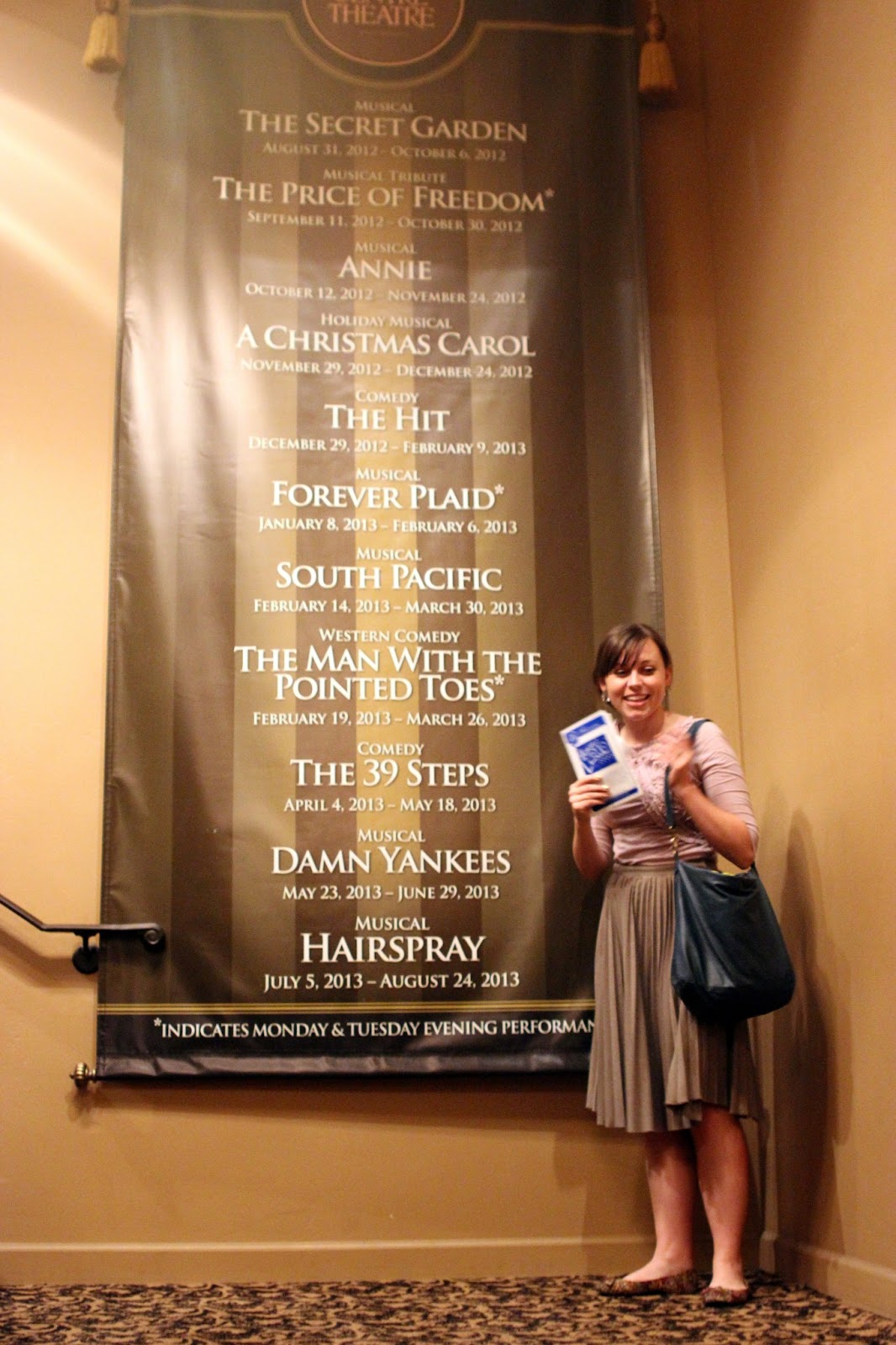 And I think they're hip! Who else has the bravery to bolt out a song, laugh hysterically, and go up and give full-frontal hugs to actors after the show without inhibitions? People who have life figured out and enjoy it- that's who!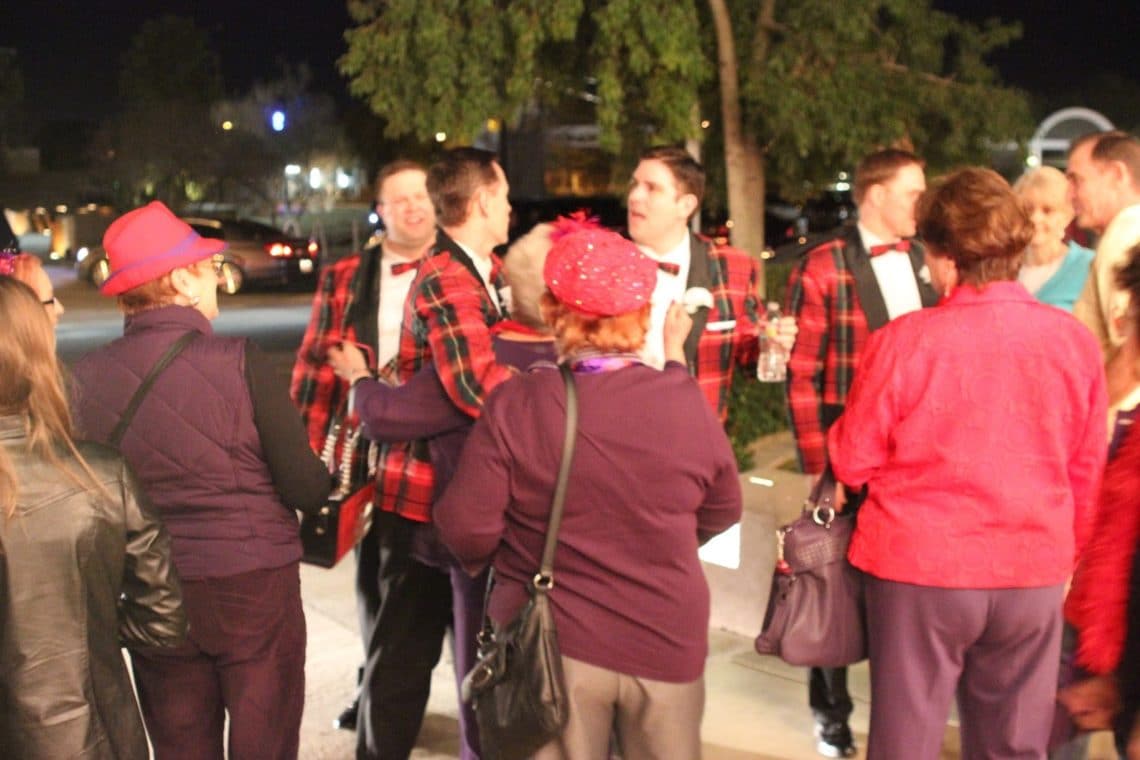 They were truly a gift that reminded me what a beautiful thing aging is! Everyone seems to only get cooler the older they are, and for that, I am grateful! I left that night inspired, and I immediately sat down and wrote my post "
In My Next 30 Years
" with a full heart.
Thank you for the tickets Mom and Dad, thank you for an awesome show cast and crew, and thank you for perspective to all the attendees I got to share this evening with!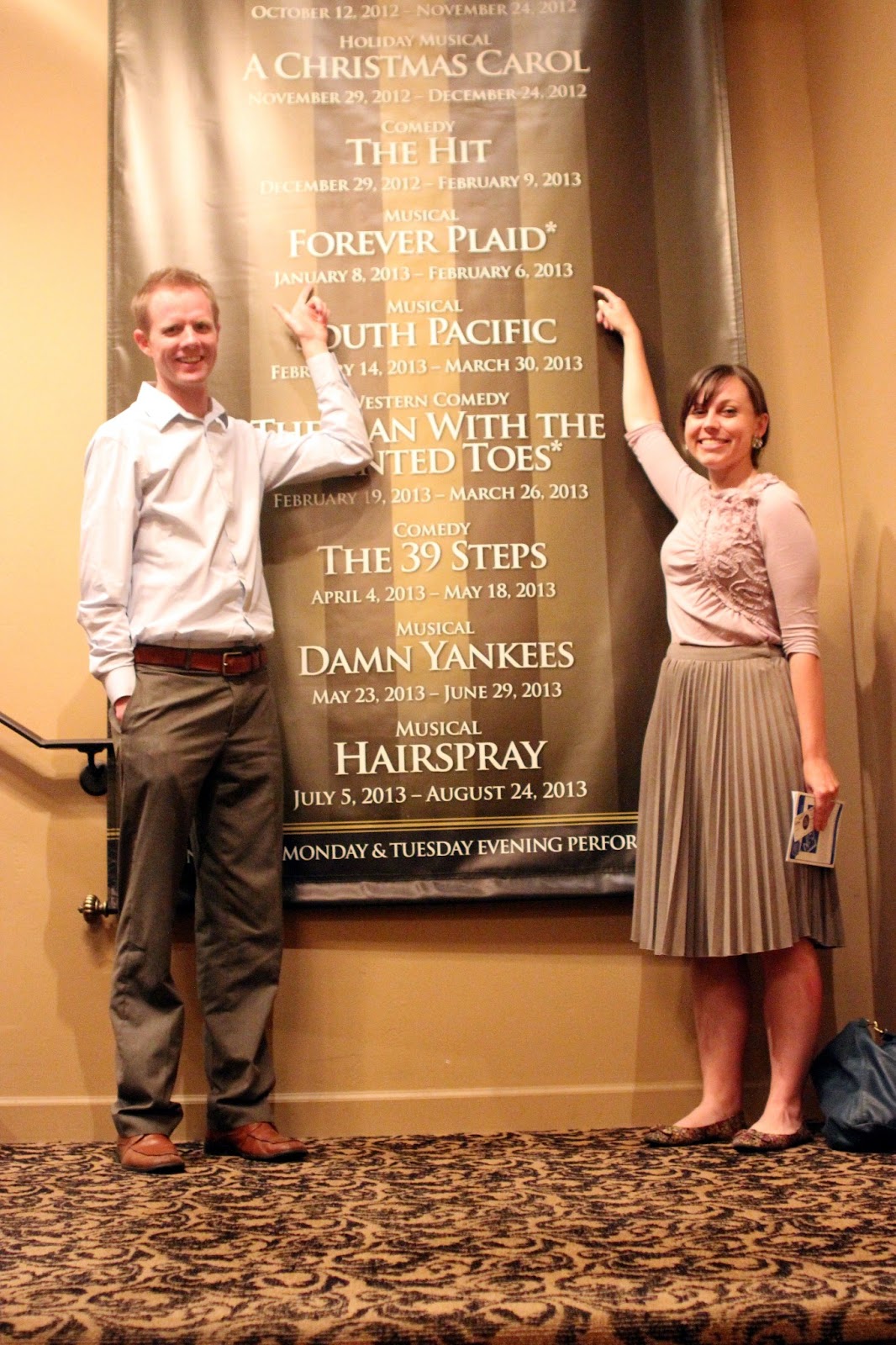 Get 365 Date Ideas!
We want to help you have the best date nights ever! Grab this FREE printable with 365 date ideas, a date for every day of the year so you never run out of ideas!