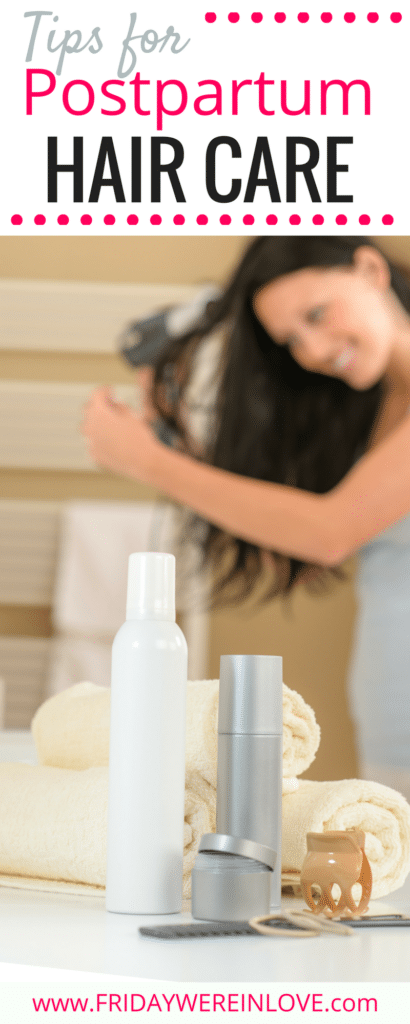 "This post is sponsored by Nexxus New York Salon Care, a product of Unilever, as a part of an Influencer Activation for Influence Central."
One of the biggest surprises of my life came with my postpartum hair. I've always had very healthy, strong hair, and although I knew I would lose some hair postpartum, I had no idea how it would change the complete makeup and health of my hair. I'll admit I was excited to lose some, my hair was getting so thick and headaches were always coming; but the amount I lost, the patches of regrowth, and the overall lackluster and dry look were something I couldn't have imagined!
I had a haircut about two months ago where my stylist I've had for years felt my hair and said, "Camille, what are you using on your hair? It's just…so…striped!" She's about the nicest person in the world, and if she says something, I know things are bad. She let me know it was time to take better care of my hair and time to invest in some good products to rescue my poor postpartum hair.
At the same time the opportunity to team up with Nexxus New York Salon Hair Care appeared, and I have only heard good things about their brand, so I was eager to try the line myself.
Most women of the world, particularly new moms, take a lot of pride in their health and wellbeing to make sure their body is healthy and strong for their baby while pregnant and for both the baby and themselves in their recovery. I have to admit that I think we neglect our hair and don't give it the same love we give the rest of our recovering body. Whether you're a postpartum mom struggling with hair regrowth, or a woman of the world just trying to have a fantastic head of hair on your hands, with the right hair care regimen, we achieve the nourished, vibrant, and lustrous hair we desire. Nexxus New York Salon Care hair products contain premium, salon-quality ingredients that leave hair looking fluid, enriched, and beautiful. For me just a simple swap out from the old hair care products leaving my hair stripped for the Nexxus New York Salon Care system, is giving me healthy hair with that salon look right from in the comfort of my own home.
My experience has been a great one! I started with the basics- shampoo and conditioner; the Nexxus New York Salon Care Therappe & Humectress Replenishing System was perfect for my stripped hair. I could tell during shampooing and conditioning I was using amazing products. The first time I conditioned my hair I could feel the difference. It was like my dry brittle hair was drinking the conditioner, and I could see a difference as I combed out minimal tangles. The collection really is a complete collection with several other products specifically designed to target what your head needs. Several replenishing products were applied to my hair post-shower that you can see here. The Encapsulate Serum I adored most- it's lightweight but does an amazing job smoothing and taming frizz without weighing down hair. The Lightweight Conditioning Mist is also just lovely! A quick spray and my hair gets that extra conditioning it needs- and I love that I can spray my scalp without it feeling greasy or heavy.
I love that Nexxus New York Salon Care Collection offers a uniquely customized hair care system. Whether you're dealing with striped hair, color damage, dry hair, or any other concern, you can customize your system to meet your needs and get back to looking vibrant and fabulous again.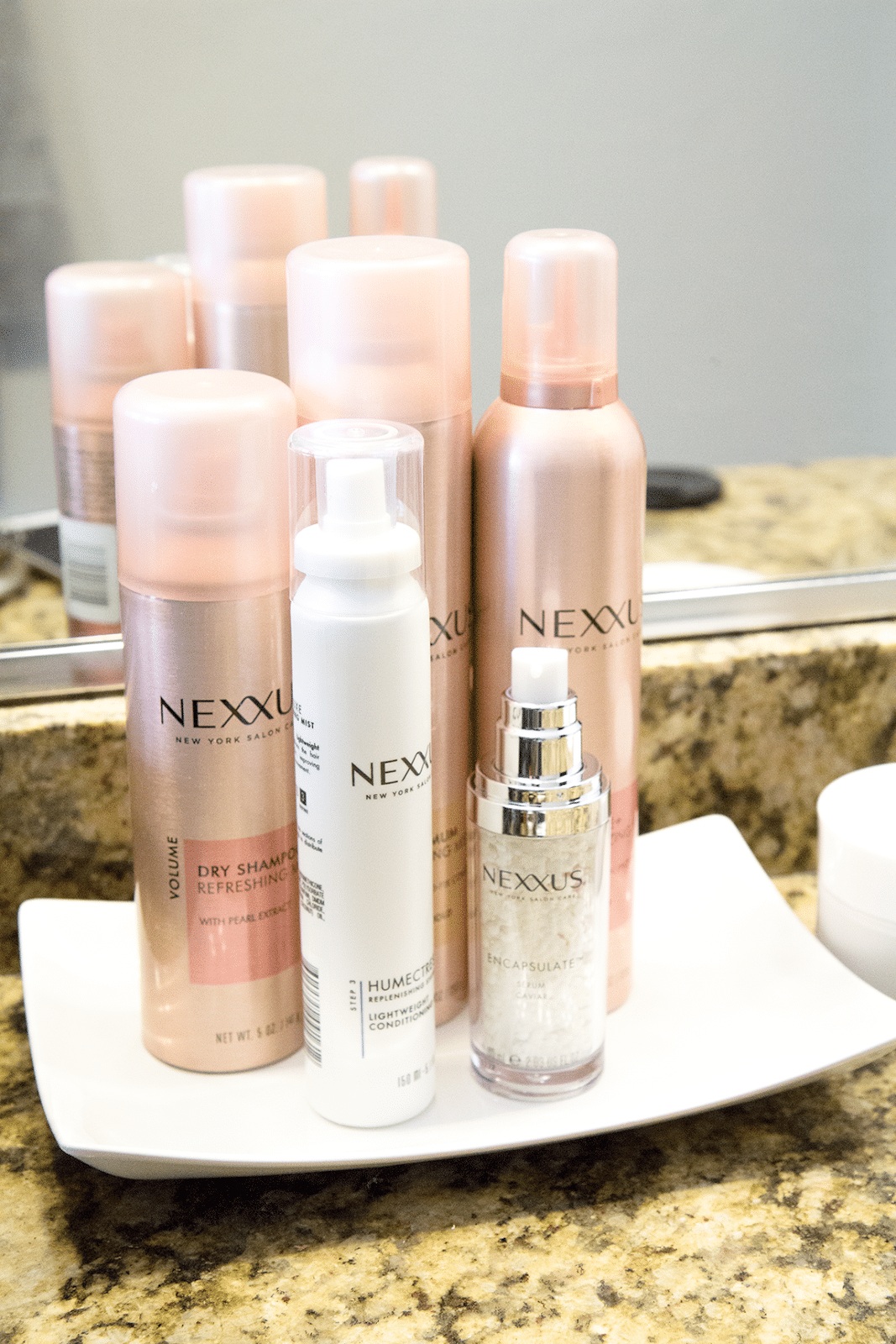 Here are a few of the products I used on my hair during styling that help make my hair look like a salon quality blowout happened. The Nexxus New York Salon Care Comb Mousse Plus Volumizing Foam went on while my hair was still wet to give some volume while I put my blow dryer to work. The Nexxus New York Salon Care Maxximum Finishing Mist kept my style in place when I was done heat styling. I also love the Nexxus New York Salon Care Dry Shampoo Refreshing Mist so I can extend my style for a few days after the initial wash and blow dry. All are helping me use less heat and make my wash and style last and look great for days, which is a must for a busy new mom!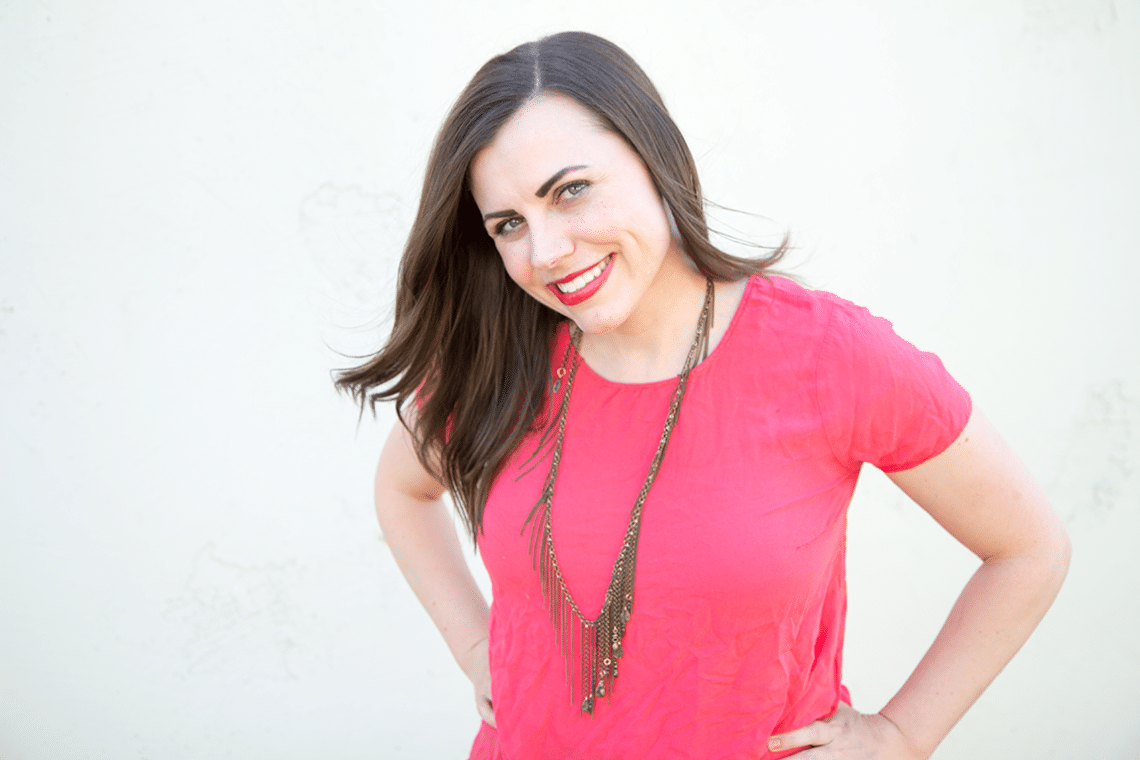 But most of all, all are helping me get back some shine and life to my crazy postpartum hair. And for only a few times using this system, that is pretty amazing!
Get 365 Date Ideas!
We want to help you have the best date nights ever! Grab this FREE printable with 365 date ideas, a date for every day of the year so you never run out of ideas!