Naming a Baby: A Task We Don't Take Lightly: Baby #2 Name Reveal

If you don't follow me on Instagram, this may be new news: we had the baby! And I can't believe the number of messages asking for details on the baby's birth and the baby's name. The birth story is coming soon, once I'm feeling more recovered and find a few minutes to get it down. But today, I'm ready to chat baby's name.
Sharing a Baby's Name
Let me start by saying I always have this big internal debate whether I should actually share a kid's name online. I know some people share easily, some give an initial only, and some use code names for their kids. With our first, I decided it was so deep and meaningful I just couldn't not tell the story of our first son and why we went with his full name.
I've mostly been fine with the decision, but I have had a few awkward moments of people using my kid's name a lot online, coming up to talk to him in public as a total stranger, and one person sending me an email about something in a post and listing hypothetical situations stating my kid's name 13 times in two paragraphs. Yikes, as a blogger who shares a lot of life, my kids are one thing I really actually hold back on and love to keep a lot of their lives private.
I've had several people comment how I used his name commonly when he was a few months old, and they noticed a switch in verbiage to not use it much at all. This was very intentional! You hate to create an online identity for a person before they can even talk.
Respecting Your Kids Online
So I'm stating this as a cautionary tale here. I've sat debating if I should expose baby number two to public knowledge of his name. We went with a far less common name than we did with our first. And our first child's name isn't all that common. And ultimately I know I will say it here and there, and I also feel it's a really meaningful name. But I ask friends and readers, for the same respect I hope my first son gets. I will likely share it here and there, and then mostly refer to him as my baby, little guy, and other terms just so he doesn't grow up to have an online identity he can search with his name in lots of places. I want him to be able to create that and his own life for himself. It's a respect I feel I owe my children.
So there's the mama bear request, and I sure hope people can understand why I use their names sparingly as I share our new little bundle of joy and what's in his name, as I did with my first.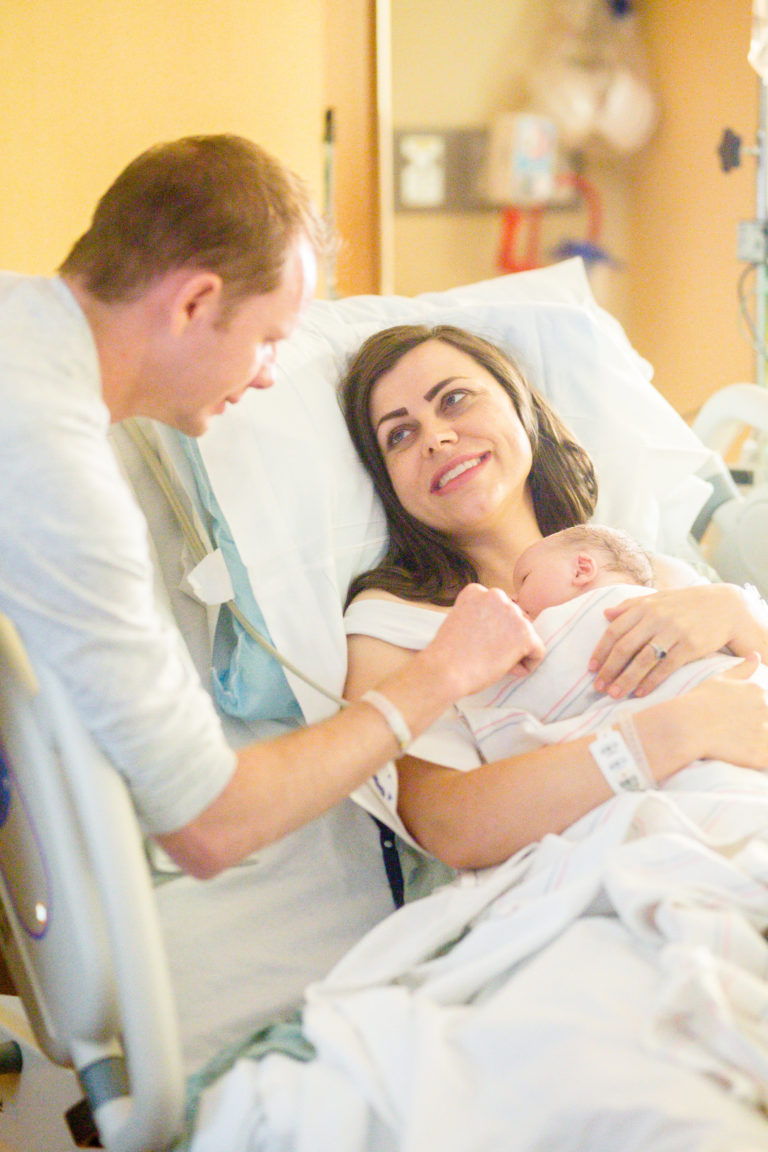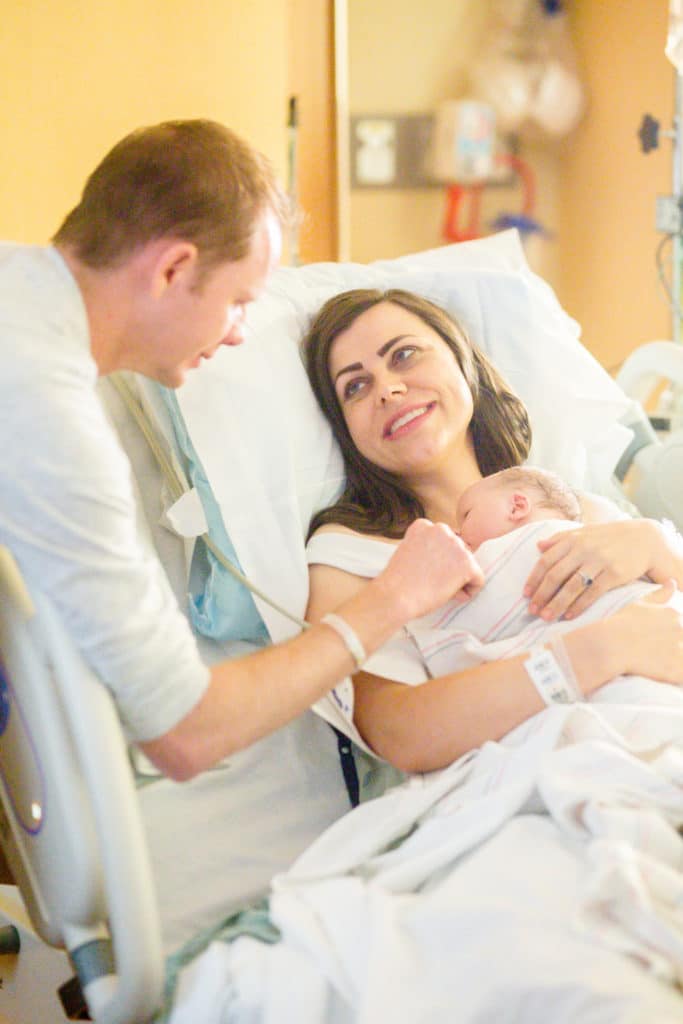 Finding the Perfect Fit Naming a Baby
Naming our first baby was a breeze. We always loved my grandpa's name, and I always wanted a son to have his father's name too. I love that guy and happen to think he's the best daddy.
We're huge fans of family names. Truth be told with infertility I never really thought of several names for kids. It just wasn't a place I let myself go knowing babies would not be in rich abundance in my future. We had a boy name, we had a girl name, and we settled at that. So when we found out Whiting baby #2 is a boy, we kind of went into a tailspin realizing we'd never even though about other boy names before!
Jacob was pretty sure we should look through our family history and see if there was a family name or ancestor we really like. I should also state Jacob is from a family of eight boys, and we have 11 nephews currently on that side of the family. There are several on my side too, so clearly a lot of boy names and family boy names have been used by our siblings at this point.
Using Family Names
Jacob is very English, and my ancestors are English and Dutch. As we looked at names I can't tell you how many Williams and Johns there are. Those generic English names just never felt right for us, particularly without people we specifically wanted to name our baby after. It was like 90% of the English lines had these names, and the rest were names already used by family. We looked to my Dutch side. Nothing against Nils and Hans, but they just weren't doing it for us either. I told Jacob we were just going to have to settle on something that wasn't a family name.
He told me to give him a few days to look and think about it. I smiled and said sure, we have six months! But I had a list of a few trendy names I like and he told me we'll see. He's always been one of five Jacobs in a room. Having the most common boy name for decades hasn't been Jacob's favorite. He really wanted our kid to have a unique name that wasn't too strange or different. He was pretty firm that my choices were going to create the same problem he felt he'd had in life.

When You Know That Name is Meant to Be
One night Jacob sat me down and told me he had a name he had fallen in love with. He gave up on John and Williams, and he started to look at last names. I have always loved the last name as a first name trend. He also asked how I felt about looking at some of the strong women in our lines and using their maiden names for first names. I naturally adored this idea! So many boy names are used are girl names these days (which I also love) and thought it was so fitting to find a solid last name represented by someone we admire.
So he was ready to share this name he had fallen in love with. He turned to me and said, "How do you feel about Kempe? It was my grandma's maiden name who was one of the most put-together women I've ever known." And I instantly said, "I don't hate it! Let me let it sink in for a few days."
Jacob went on to add he looked up what it had meant. It means fighter. Which I know may sound like a meaning you don't want your kid's name to bare. But this kid has a special story. We shared it in our baby announcement, but this kid really had to fight to get here! Between halted infertility treatments with Zika virus, after Jacob worked in Mexico for several months and a miracle pregnancy eventually happening, he felt so welcomed! He was a fighter!
Most of all this name felt right because we had a scare at seven weeks to 10 weeks where he just didn't grow and progress. We were literally fighting for this kid's life with hormone therapy and infertility doctor visits galore. It was a stressful time for us, and we didn't think we'd ever get to meet this little soul who needed so much help to stay alive the first trimester.
It's been a tough pregnancy that has kept me sick most days. I've had to fight to keep him, fight to get him here, and he's had to fight for these rights too! He is our little fighter!
And there's something spiritual about naming a kid. I feel like the right name finds you and you just know it's meant to be. I had this overwhelming feeling the next day thinking about him and I just knew that was the name for this child.
The next day Jacob brought it up again, and I told him I love it and I feel like he had found the perfect fit for our kid!
What's in a Name
It's evolved to be more into a first name, first dropping the E, and then deciding we should play on another last name made a first name- Kipton. And so the more we talked about it, we decided a more professional-sounding name with a suffix added sounded right.
We also decided our favorite middle name worked way better with a two-syllable name. We stuck with family names, and we wanted him to carry his grandpa's name. My dad is such a wonderful man, and he's known for some really wonderful things! He's a man of honor who shows up and does what he says. He's a hard-working man who has always held amazing jobs and served and volunteered in church leadership roles without complaint. I've had so may people tell me he's made a huge difference in their life serving as a clergy leader.
He's a generous soul, helping everyone, particularly his kids get college educations and sacrificing all he could to help our dreams become a reality. He is well educated with two masters degrees and is constantly learning. I love that the reason I went to business school is mostly due to a dad who always believed in me. He always told me I was smart enough to do anything, even if it meant being a minority as a woman. He had a strong working mom, and I love that he's always been a champion for women's rights and women in business. My dad is the type every little girl hope she gets and deserves, and I know I'm lucky that am one who got one of those amazing fathers.
But he's also loving, sweet, compassionate, fun, funny, and he's been the best example to me of what a loving husband looks like supporting my mom in everything. As much as supports women in business, he supported my mom in her role as a stay-at-home mom and now as a teacher more than anything. Loyal, strong, smart, supportive, encouraging, kind- all things I've always hoped my son would be. And that's why I love the name James, even if several of my siblings have loved and used it too. And even if it's one of those classic English names. 🙂
So little Kempton James, you also were given a very loaded and meaningful name just like your brother. And we hope you remember to fight for the right things in life. We hope you'll grow up to be hard-working and put together like your great-grandma and grandpa. We hope you'll love the women in your life and treat them like gold. And we hope that you'll always know that fought so hard for you, and those best things in life are always worth being a fighter for!
Photos By: Let me See You Sparkle Photo
Like this naming a baby post? You may like these posts too:
Pregnancy Photos: Maternity Photo Shoot Picture Reveal
How to Tell Your Husband You're Pregnant
Get 365 Date Ideas!
We want to help you have the best date nights ever! Grab this FREE printable with 365 date ideas, a date for every day of the year so you never run out of ideas!