National Best Friend Day = All the Feels
Sometimes I just experience all the feels, and need to write them out to do them justice. I've been watching #nationalbestfriendday trend on social media all day and have loved the sweet tributes to friends, spouses, families, and maybe even a few famous people others wished were best friends.
I usually post in lagged time mostly due to safety and business, it's just better if you know where I was instead of where I am IMO. But tonight I'm openly telling you that I'm blogging from Utah, and I've now spent four days here. I grew up here, I went to college here, and I have friends and family in most cities. They are all types of friends from all phases of my life, and I can't help but reflect on the blessing they have been.
This weekend involved a wedding for one of Jacob's best friends of over a decade. We were involved in all aspects of the wedding and I remarked after each event of the day how impressed I am with each and every one of Jacob's friends I have met. The caliber of people in his life reflect so highly on what an amazing man he is. We spent Sunday with another friend, one from his mission over a decade ago, who left me saying the same thing. How incredible it is to think even higher of your spouse when you meet those long-term friends who love and support them.
Today I went to lunch with one of my best friends from high school. We instantly hit it off when we met as teens, we laughed, we worked hard, we had a lot of very real conversations, and mostly we were fun seekers who always enjoyed being together. It's been a long time since we've had a one-on-one conversation, but I was reminded today that true friendship transcends time and you can talk like high school graduation happened last week and nothing has changed. We met for a quick lunch between my work meetings, and opened up hearts as we talked about her finding out her husband of over a decade is cheating on her. I opened right up about how I felt when this happened to me seven years ago. Our hearts just communicated on a level that I don't often get to communicate on, sharing feelings I don't share or dig up all the often. What a treasure I have in amazing friends from junior high and high school! There are so many who have been through unthinkably hard things in life, and whenever we meet for lunch after a decade, we can open right up and love each other and support each other no matter the time or distance. I love that phone calls and flights just happen even if it's been a decade plus. I feel so lucky it's kind of overwhelming. I kept thinking of my other high school friends. I had my best childhood friend fly in for my wedding from out of the country! I had one friend drive straight through from Utah to Arizona 12 hours, and turn around and go right home, just to make my reception. I couldn't believe the love! I also can't believe how we all just pick up where we left off.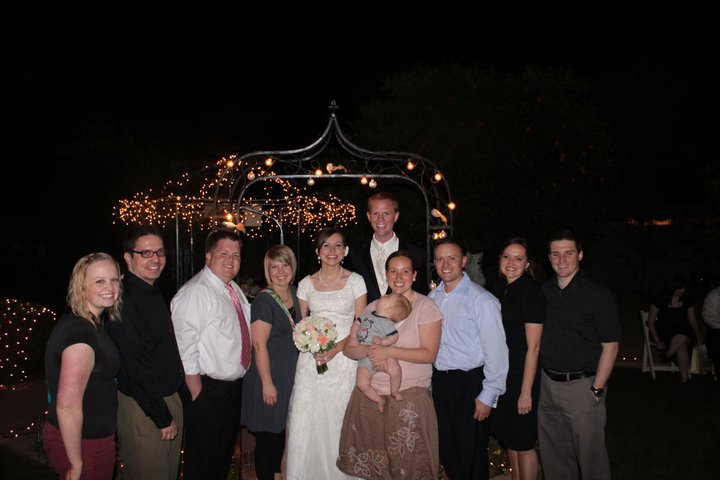 Particularly after talking to my dear friend in pain today, I thought of my own shock and pain when I realized divorce was in my future and husband at the time was cheating, lying, and living a double life. This may sound funny coming from a blogger, but I'm a fairly private person and guard what I share fairly closely. I kept so much of it to myself, but I had a few friends I let in on the secret and pain while I decided how to piece my life back together. The people who stood by me and reached out to me are so precious to me, even today. Those couples who still invited me on dates as the fifth wheel are priceless people to me. They were so loving and supporting and knew I still needed friendship. My BFFAE (best friend forever and ever) (we felt the need to take the term one step further) listened to me from across the country, talked sense into me, let me cry on her shoulder, and answered every phone call. She was so precious to me before, and as she was my #1 through the whole event, I can honestly say she's always going to be my BFFAE, even if we sometimes go a few months without crying on each other's shoulders. And may I add, bless her husband, who loved her enough to sacrifice time with her so she could be the friend she felt she needed to be.
I spent time with a sibling this weekend, and their spouse. It's amazing how we cut straight to the problems, the trials, the things being overcome in their life. I sat and listened. They sat and listened to me so many years ago while I cried and boxed up my life after I was abandoned. They helped me box things up. They loved me, they prayed for me, and they have always cheered me on. I love that we're friends. I love that my siblings have all married such amazing people I get to call some of my best friends. I love being a middle child, and that I have a relationship and childhood memories with each of my five siblings. When family gets to be loved not just because they are family, but because they are people who you enjoy being with, talking to, opening up your heart with, and you know will always support you no matter what, that is one amazing gift.
I went to dinner tonight with blogging friends new and old. Oh Internet, who knew you'd pull through with connecting me with some of the most heart-felt, creative, fun, amazing people out there? I can't tell you how lucky I am to follow these women's stories, and that when I say "Hey I'm in town!" that so many give up their precious time to eat food together and talk about life, business, and to just encourage each other. It's been amazing to be a part of this community! It's amazing how many of you take your precious time to read my thoughts and life. You comment on it, you send me emails. You tell me you've prayed for me. You tell me you've cried with me during posts. What an amazing gift of friendship that is!
I thought of my dear blogging friends in Arizona. I love them all, I'm so lucky to be part of the nicest community who make connections so quickly. One sent me a text asking if they could help serve us during a busy time of life- that's pretty incredible! I thought of the one who moved, who I still miss every day and wish I could go get a slushie with so often. We had heart-felt conversations every day we worked together. That's nothing short of amazing. I thought of the two who were the first people who knew I was pregnant, who cried with me when I told them, who keep track of all my appointments and text me each time asking how it went. Blessed is definitely what comes to mind, they are priceless people in my life who I know always have my back. They are people I would do anything for, and I know would do anything for me.
I thought of my parents who are both my friends. Who I talk to about my life decisions and who always love and respect me. I love that I can always go home, I can always cry to them, I can always count on them for a laugh for a lot of love.
And of course, I thought about my dear husband who is my very best friend. The night we met I literally thought, "I didn't hold back any of my weirdness, and he stayed and talked to me all night!" We're the perfect quirky sense-of-humor together, we can talk through the entire night and never get bored with each other, we share all our hopes/dreams/concerns/things we think are funny so often. I've never felt more myself around anyone, and I've never felt so lucky to know that there's no greater blessing than a spouse you can truly call your other half, and your very best friend, and that you can trust with all your heart.
My heart is so full tonight that I can't sleep without pouring it all out. Friendship is such an amazing gift, and I feel like I can't even begin to describe the rich blessing I feel it has been in my life. I'd feel so lucky if I had one friend to blog about, but as I examine my life I feel overwhelmed with the happiness it has brought to me! And that my friends, is why this is a long, drawn-out blog post instead of one picture on Instagram like it was intended to be!
Get 365 Date Ideas!
We want to help you have the best date nights ever! Grab this FREE printable with 365 date ideas, a date for every day of the year so you never run out of ideas!