Neighbor Christmas Treats
Keeping with the Christmas spirit, we thought a fun date night would be to make treats for our neighbors and deliver them. We've had several new ones move in lately that we don't know, and it's always fun to get to know them while they remember us fondly as the treat neighbors. Plus spreading holiday cheer is always a good idea!
I think there are few people on this planet that don't love Muddy Buddies (aka Puppy Chow to some). We knew that would be easy to mass produce and a big crowd pleaser, so we got to work.
There was lots of measuring, microwaving, and particularly shaking.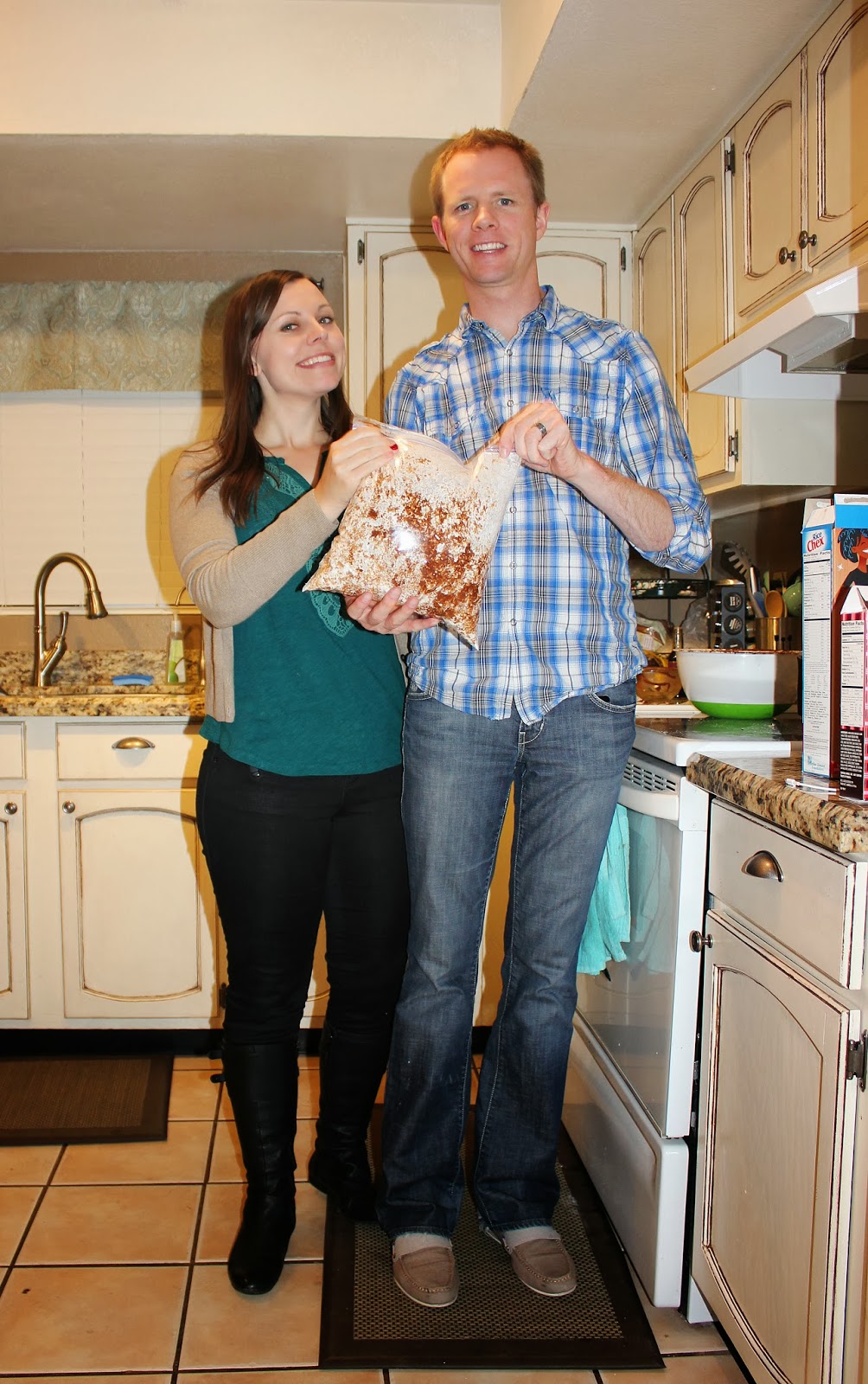 They are 100x's easier with your favorite person by your side doing half the steps. Together in only about an hour we were able to fill half of our large kitchen table with cooling vats of Chex coated in chocolate on wax paper.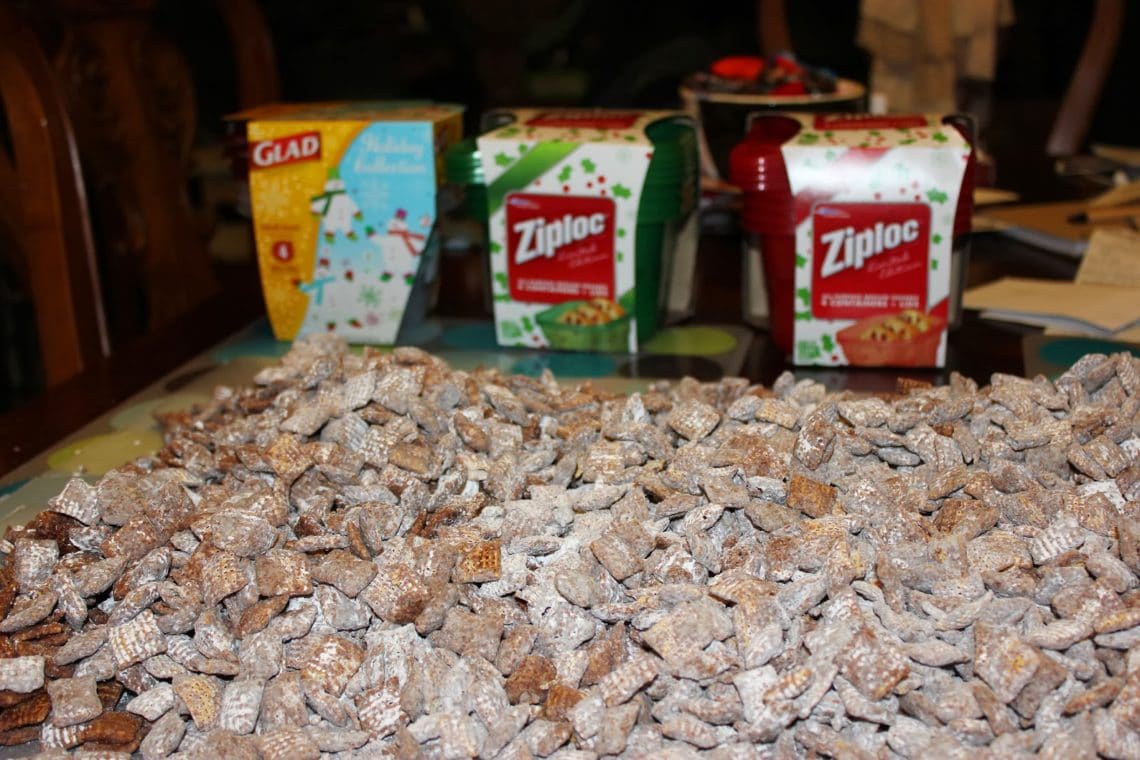 We then packaged and labeled each, planning our route to take to friends and neighbors.
And then of course the natural sequence of events would be to decide to take them the next day, and to watch Elf that night.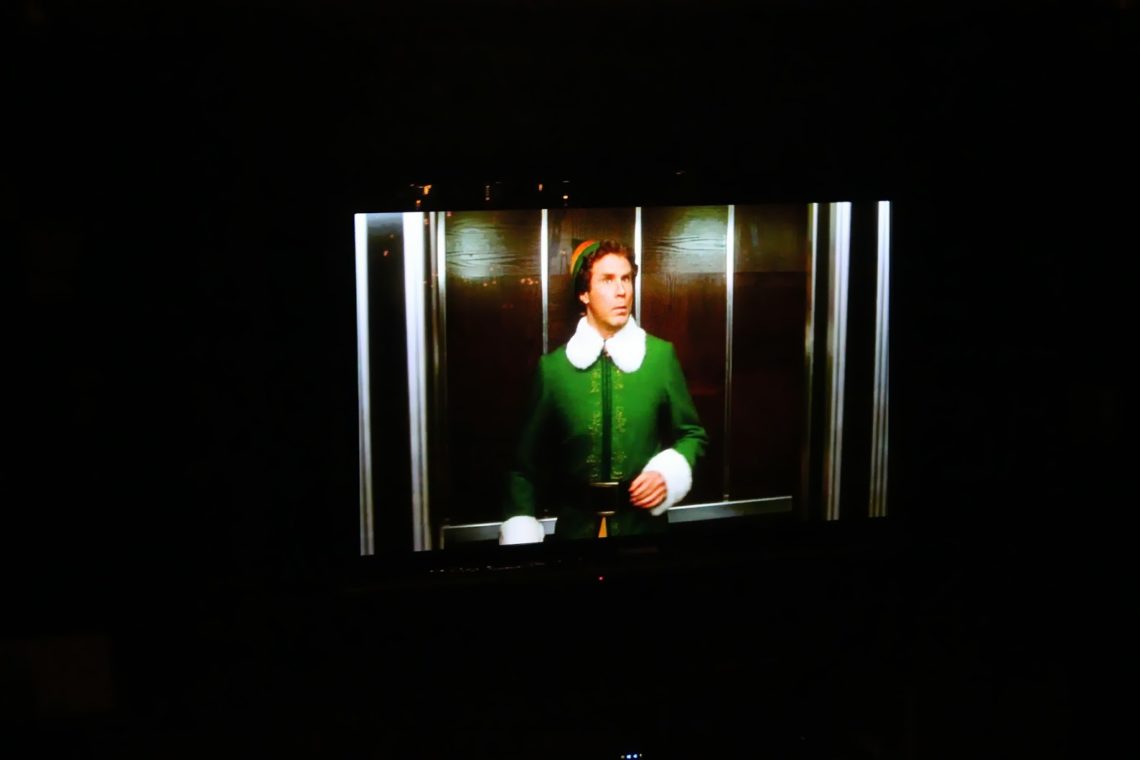 There was just enough left over for us to enjoy while we laughed our heads off!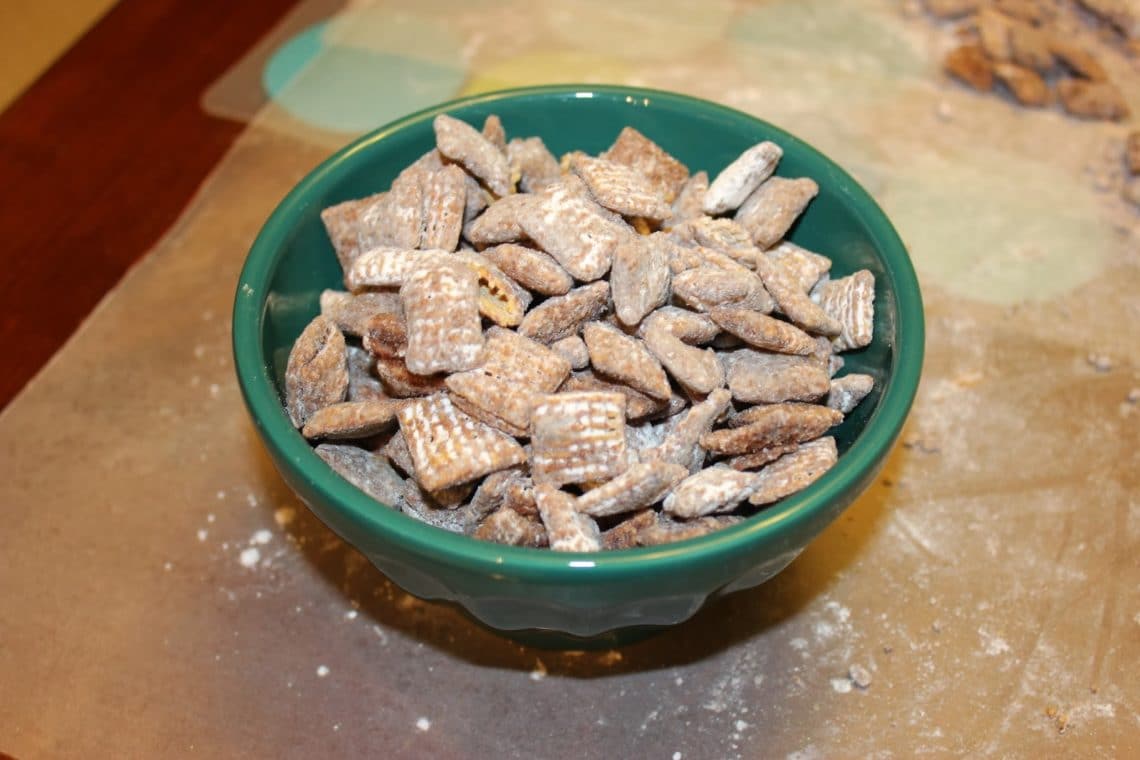 Get 365 Date Ideas!
We want to help you have the best date nights ever! Grab this FREE printable with 365 date ideas, a date for every day of the year so you never run out of ideas!