To The New Parents Who Feel Helpless: 3 Things That Made a Difference Surviving Colic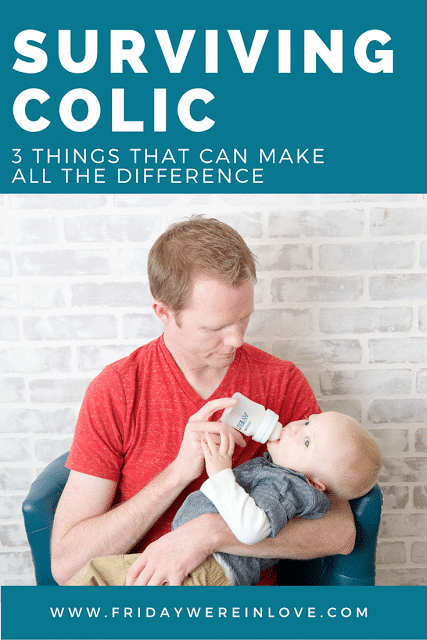 This post is sponsored by Philips Avent, but all thoughts and experiences are our own.
The other day Jacob and I were backing up photos from our phones and I looked at one of Mack from last December that is one of my favorite pictures. I said to Jacob, "Oh how I wish I could go back to that newborn and his littleness again!"
Clearly lamenting that fact that babies grow up way too fast.
Before Jacob had a chance to respond, I had that ah-hah moment, and said, "Oh wait, that was a really challenging time, that was during the colic phase."
He nodded his head, since he was about to remind me of that, and we both agreed that we will enjoy our super busy toddler and all the new words popping out of his mouth and try to just remember his cute little chubby face when he learned to smile at a few months old instead of the phase of our life that was extremely difficult dealing with colic.
When you're a new parent experiencing colic it seems hard to even identify it as being colic. You watch your baby cry and scream and seem in so much discomfort, and you feel like it's all your fault. I went through the entire checklist of every reason why it was likely my fault: maybe I ate the wrong food and it transferred to breast milk, maybe I didn't understand the right kind of schedule, maybe he needed another diaper change, maybe he'd spit-up again and needed another clothes change, even if I'd just changed his clothes or diaper less than five minutes ago. I felt it weigh so heavy on me, and I spent a lot of days looking at this precious baby feeling so heartbroken about his pain and anguish.
Jacob would often walk in the door and I was so grateful for a moment of reprieve, but also felt so terrible that he often came home to a screaming infant and a sobbing wife. When I added my mother guilt feeling fully responsible for his crying to postpartum recovery and baby blues, I can honestly say it was one of the most stressful times of my life, and poor Jacob could see if all over my face every day and every night.
I think it took playdates with my close friends, who also had new babies and are veteran moms, to start to realize there are problems so far out of your control, but there are solutions! It was then I decided to research more article about colic and considered ways to get help. I was so afraid for maternity leave to end and hoping he wouldn't drive caretakers insane. However, I think it took the time back at work talking to even more parents to really start to realize that colic was very real, and something so many other parents had been through. As a side note, I think this is true of all parenting problems, and finding voices of experience and utilizing them as resources is just so crucial in building that village it takes to raise a child! This video let me know that even celebrities have these very real parenting problems, and need all the help they can get too!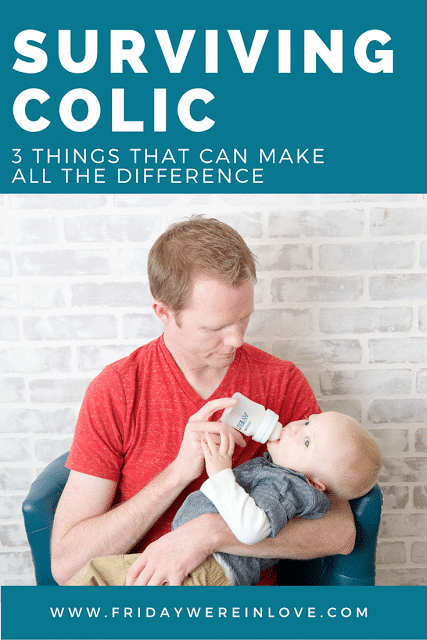 Every family is different, but we found three things that actually started helping and giving us some reprieve from hard afternoons and evenings full of crying, and Jacob even joined me for this quick movie to talk about our experiences and our biggest helpers.
(Video Link here: https://youtu.be/284rfSRaYiM)
It took about a year postpartum to feel our heads were finally above water, and to start being able to not only get things done again but to start realizing specific issues that I hope we'll get to handle better if we're blessed with another child.
One thing I know for sure, we'll continue to follow our three items and to recommend new parents stay stocked up with the right types of anti-colic bottles like the Philips Avent anti-colic bottle. Anything that's clinically proven grabs my attention, and it has a clinically proven Airflex venting system designed to reduce gas and colic. When you're baby eats the valve integrated into the nipple flexes to allow air into the bottle to prevent vacuum build-up and vents it towards the back of the bottle. With air in the bottle and not in the baby's tummy, there's a reduction in gas, spit-up, and burping. And best of all, babies fed with Philips Avent anti-colic bottles experienced 60% less fussing at night, than babies fed with a leading competitor's vented bottle. And with fewer parts, it's super easy to assemble and clean up when you're a busy new parent!
I can tell any parent who is struggling with crying and colic this, it does get better! And don't just feel helpless, find the tools, resources, support groups, and products that can make all the difference!

Thank you Philips Avent for sponsoring this post, and allowing us to hopefully help other parents who are experiencing colic! 
Get 365 Date Ideas!
We want to help you have the best date nights ever! Grab this FREE printable with 365 date ideas, a date for every day of the year so you never run out of ideas!