A New Site for A New Year!
Today is a big day around these parts, and I am so excited to announce that the two-month project that has kept me up burning the midnight oil too many nights is finally done and I can finally share with others! If you read blog posts via email or reader, trust me, it's worth clicking into today to check out my new site with a new design, new functionality, new features, and new tools!
Five years ago I worked for a small interactive agency that built custom and semi-custom sites pretty exclusively on WordPress. I learned so much about WordPress and fell in love way back then. I started loving it more and more and kept thinking if I ever got more serious about blogging, I would definitely bite the bullet and make the brave leap off Blogger. Only about a year later I decided I was ready to make the change! I had a huge problem though, I couldn't find a theme that did what I wanted or looked the way I wanted it to. Since blogging was a hobby that was just starting to bring in a little income, I kind of passively looked for a while but always came up empty.
I also redesigned at the time with updated functionality so that users could actually start looking for dates through tagging. It took a while to put together, but I'm so glad I did! I also built out pages for date night indexes, recipes, etc. in an attempt to try to clone WordPress functionality through a Blogger site. It seemed to do the job at least enough, so I went with it and decided to make Blogger work until the right theme came my way. I also got started with the conversion process and set up a dummy site to play around with until that day came. This was so many years ago, it's crazy to me that it has taken me this long!
I watched as my content updated but my navigation and usability stayed static, and I kept feeling I was further outgrowing my platform. Last year I had a brand ask me if I've done more recipes than the four up on my site. I was perplexed as I shared regularly and had just posted a few, how were they missing this? It was then that I realized my navigation was misleading and users were not finding past content they may be looking for. That was a big wake-up call to me. And I once again decided that it was time get a little more serious again.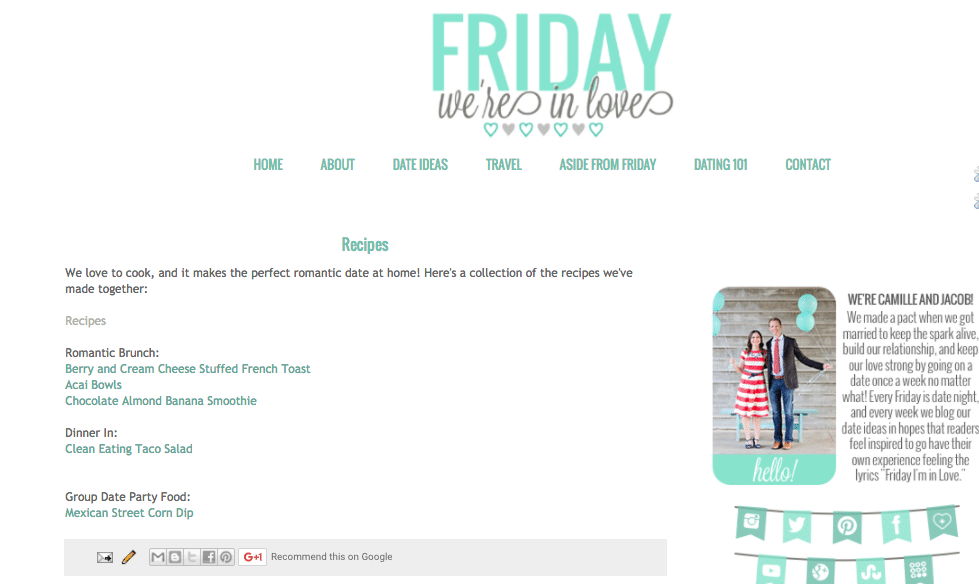 My friend Elisabeth launched a new site about two months ago and I sat there jaw-dropped noting she had one amazing theme that seemed to do everything I was looking for! I instantly messaged her telling her I was fangirling her gorgeous site and asked how she felt if I sort-of copied her. She's about the sweetest person and encouraged it with lots of advice and support! I actually realized that the designer of her theme had others that may be better for content, and did more of what I wanted. I was elated and for anyone looking for the perfect blog theme or a cute business theme with tons of functionality, you really should look into Hello You Designs. They are so helpful and easy to work with, and the themes really are so perfect for bloggers and creatives!
It took me less than a week to decide this was what I'd been looking for for years, and to start the transfer process. Since I'd started it several times before I arrogantly thought I could do my whole site and have it up in less than a week. Well, if I had a smaller site that may have been true, but the massive amounts of pictures and content take some time and complexity to import. There's also the fact that I'd done a few hacks to make my Blogger site look and act a bit more like WordPress. I got pretty far and set up, but I couldn't get my content to work. Shout out to April of Made Better Studios for being the real MVP and an amazing person to work with! If you need any WordPress wizardry and a developer easy to talk to about any one-off project, I can't recommend her enough! It was a crazy project even for an expert, but she figured it out!
A few weeks before Christmas I was so excited to launch, and even announced I was going to on Instagram stories. But then I got to thinking about one more issue. I'd had a conversation with a friend about a certain product when she told me she'd written a post about it years ago and sent me a link. This was a blog I read regularly, and I didn't remember the post and had no way to find her content had I not known the exact keywords she used for my search. It got me thinking about usability and search and how easily old content gets pushed back on blogs that publish regularly. Unless you read the post the day of, or you pinned it on Pinterest or found it on Pinterest, content gets buried fast. We've blogged almost six years worth of dates, and I often have people ask me if we've ever done a certain type of date. As a publisher I instantly think to the exact post, but I realize as a user you'd likely never find that. I honed into some of my former career skills and mapped out some user experience thoughts on how I wanted content to work and display, and I contacted April again to see if she could do some wizardry. Once again, she rocked!
I've spent a few weeks getting imagery set up, tagging updated, and pages complete, but I'm so thrilled with some updates on this new site!
Here's the new site highlights:
– A new logo! I have a color scheme I follow and we're also in a different place blogging other lifestyle content as much as we share dates. I wanted to have some symbolism with an extra heart as our love has grown with a new family member, and I also wanted our color scheme reflected while staying true to some of the old colors.
– New branding! It was time for some fresh colors and a new design all around in addition to the new logo.
– Double nav! Business on the top, content in the secondary nav. I wanted to separate these two and make it easy to find what you're hoping to.
– Visual content displays by category. I wanted a thumbnail and a title in search so the eyes didn't have to sift through a long list of text or post after post by a category tag. I wanted to make it so you could easily recognize posts that spark interest or are being searched for in an easier and a more aesthetically pleasing way.
– Content re-organized with specific content drill-down options. This may be what I'm most excited about! Most good sites help you get to what you're looking for in 2-3 clicks. I really tried to make this happen! Let's say you're looking for an active date idea. Click dates by category, active, and all the posts about active dates are displayed with an image and title about the date. Of course you can still use search, but this will help with general viewing and for new users.
Or if you want to get really specific, say look for the post we wrote about dining in Southern Spain, that should be easy too! You can click travel in the nav, Travel Destinations, Europe, Spain, and you'll get a list of cities or you can just scan through the Spain post thumbnails and titles. There's several ways to get to specific content, and I'm glad it's no longer a mystery.
Hopefully, that all made sense, but I am so excited about the ability to find content and browse old archives much more easily! It's a bit terrifying to see your old awful images so easy to find, but I can swallow my pride in the name of user experience!
– Dynamic content pages! As you search as described above, you'll see the latest posts first and it's auto-updated. No more four recipe inquiries, you can find all of them easily with everything in a category pulled for display the most recent first! And of course, there's the drilldown in each area to make it easier to dig through older and newer.
– Updated navigation with categories organized and specific content easier to find. I kept dates at the top and the most robust, but travel guides, recipes, style (including fashion, beauty, and house/home), and quite a bit more! Hopefully all lifestyle content is easy to locate.
– Technical updates. I won't geek out on you too much here, but I'm just stoked about so many backend and integration updates I feel like jumping for joy!
I have to give a special thanks to those who helped make it all possible!
Hello You Designs– for making excellent themes and templates!
Elise Creates– for new branding and logo design, and being a wizard creating so many good logos I had a hard time choosing!
April from Made Better Studios– for listening, for caring, for getting excited with me, and for being a WordPress genius making my blunders go away and my dreams become a reality!
My Dad- who does development and encouraged me three years ago to get more serious and has let me bounce ideas and questions off him. But even more so for supporting me always reminding me to think bigger.
So there you go, a new site, new functionality, and new look for the new year, and I'm so excited that after years of searching and dreaming of what I want, today it's finally a reality!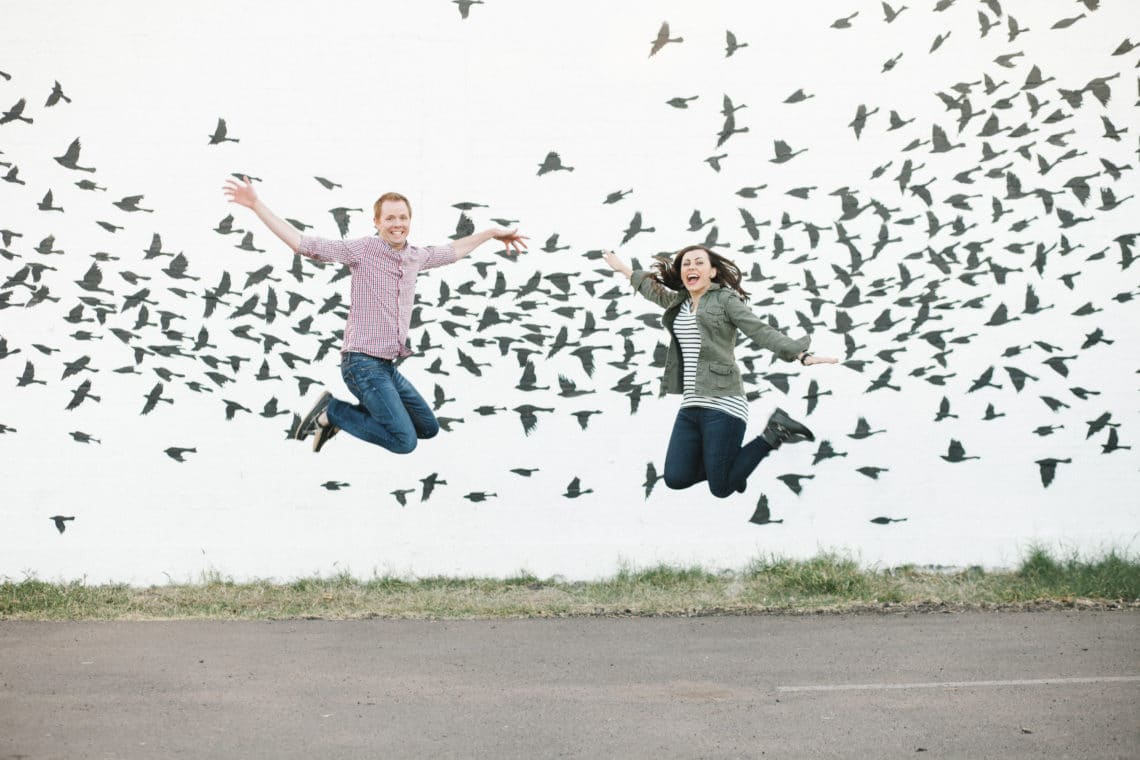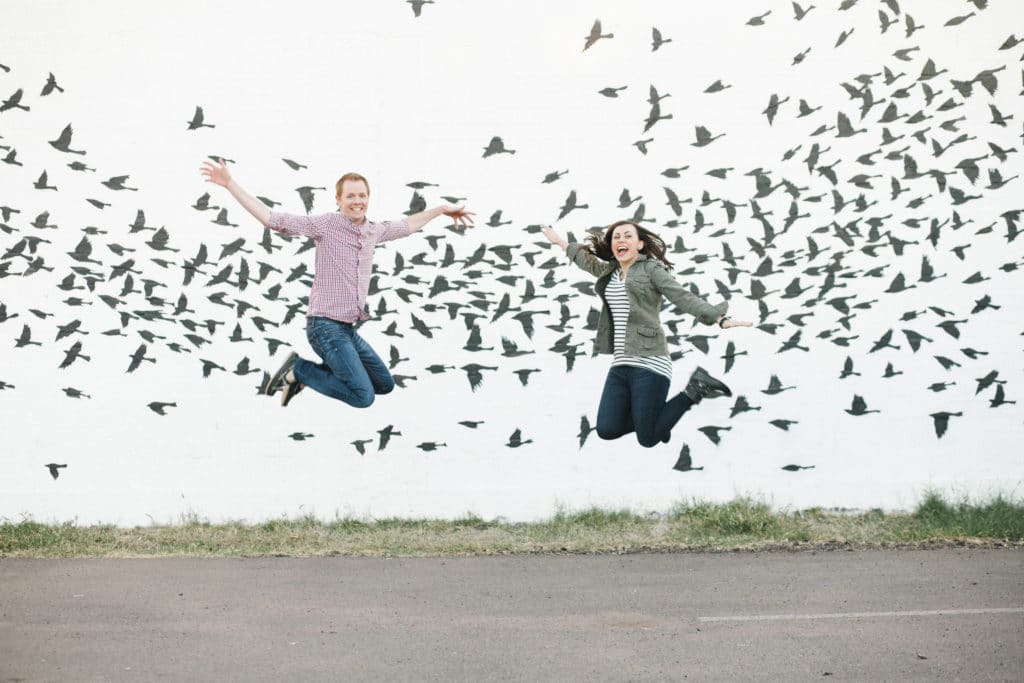 I'd love to hear your thoughts! Anything I missed? Anything you're particularly excited about?
Get 365 Date Ideas!
We want to help you have the best date nights ever! Grab this FREE printable with 365 date ideas, a date for every day of the year so you never run out of ideas!