Newborn Clothing Must-Haves
This post is sponsored by Carter's; however, all thoughts and opinions are my own.
While there are so many elements are pregnancy that aren't so fun, particularly in the third trimester, there are some that are so amazing you just seem to forget any queasy day. One of my favorite things is heading into nesting mode and getting baby clothes in order for baby's big debut!
Honestly, is there anything cuter than those tiny little newborn clothes that you know will be a part of some of the best days of your life? I just smile thinking through those first memories and pictures that these tiny little outfits will behold.
Newborn Clothing Prep
I can see just those first few days with that fresh little soul as I look at each piece. He'll wear these in the hospital. He'll wear these for his first pictures. And he'll also wear these as I engrain in my memory forever those magic first few days when he's so tiny and precious. It really is such a sweet thing to reflect on. It's also great to satisfy nesting by planning those newborn clothing must-haves and get it in order!
It's amazing to me how fun it is to shop for some fresh pieces of little baby basics and to dream about the little person that will wear them.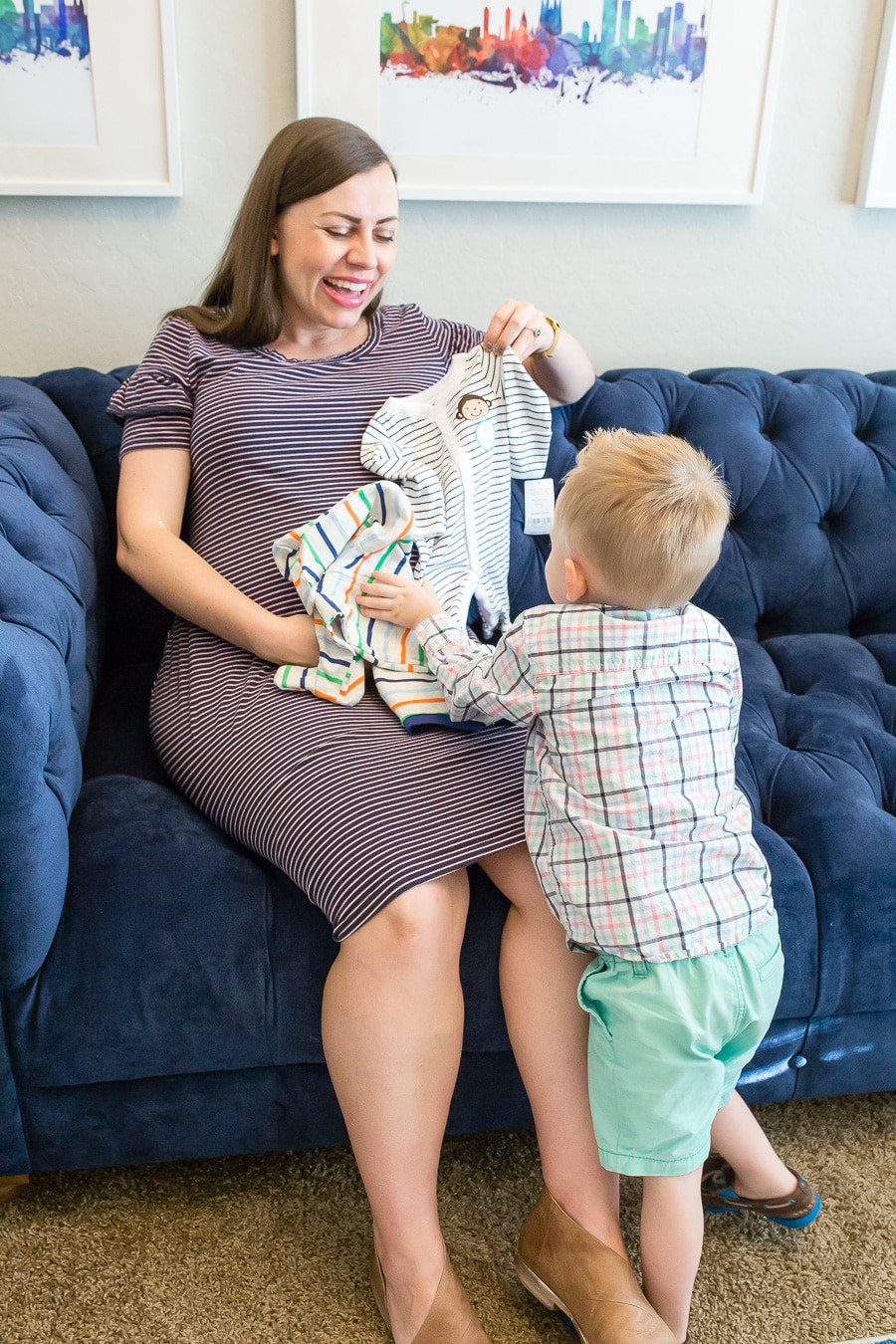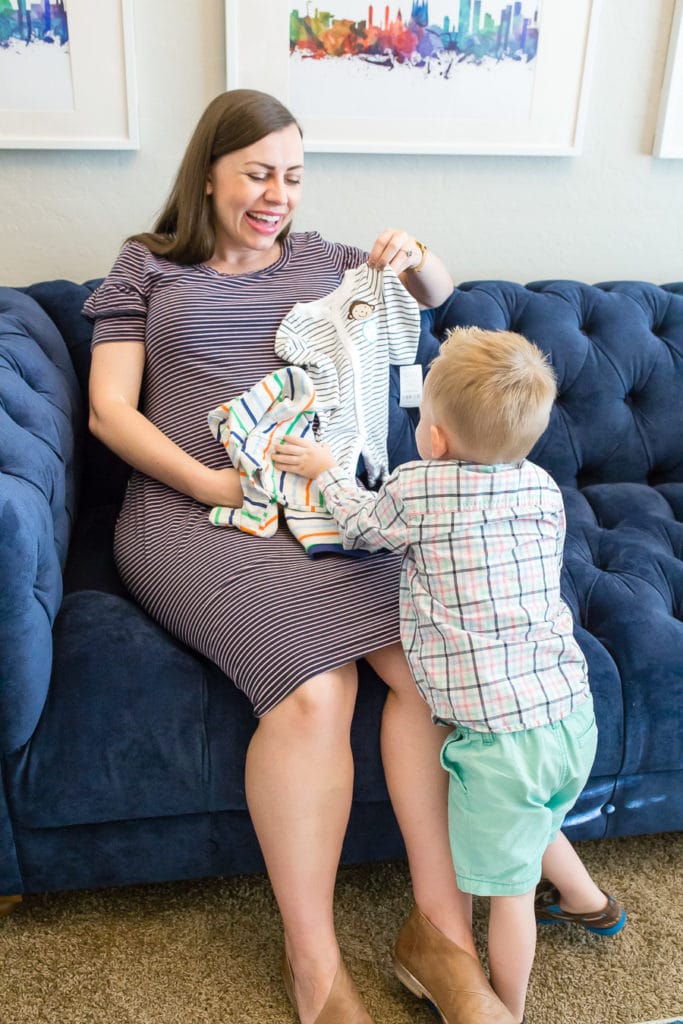 I'm not the only one excited about baby clothes! My toddler gets so excited to talk about baby brother with me, and how cute and little everything is! We bought so many of the items really need for this little guy, and it's been such a fun experience to share together.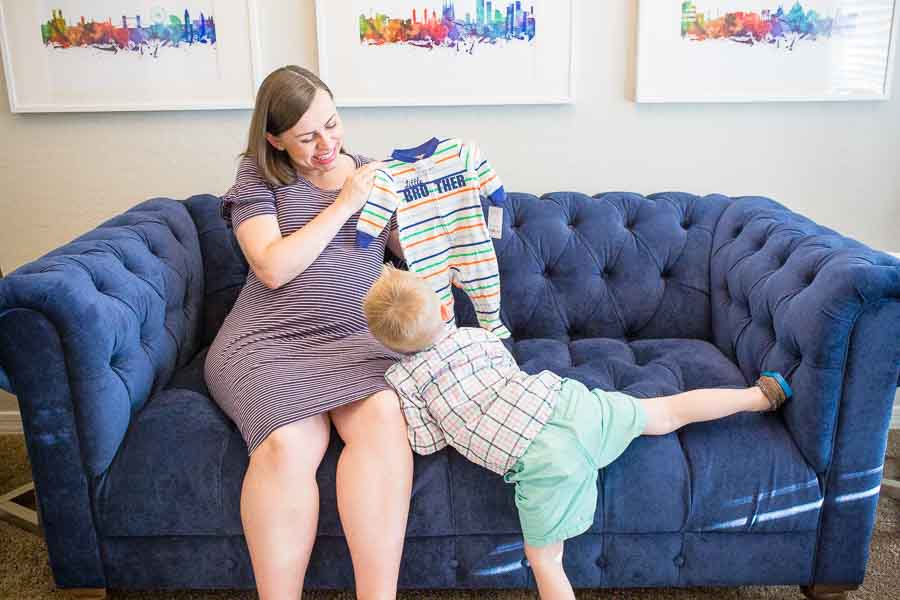 My favorite place to stock up on everything I need for both my babies has been at Carter's. Their Little Baby Basics line is soft, holds up during baby's adventures, and the prices are right! (Not to mention Carter's is offering 2-% off $4- through June 30 with this code: CART4342 and in-store 066944 making it even more priced right!) Plus they have great boy options, girl options, and neutral options if you're waiting to find out the gender.
We can find cute and comfy piece perfect for newborns and babies from sizes preemie to 24 months. And I love that all the things we'll really need are so easy to find!
There are a few things we make sure we have, and if you're stocking up for a baby, I'd highly recommend these items!
Newborn clothing must-have items:
Pajamas! Your baby will sleep so much it may shock you those first few weeks. Comfortable and cute pajamas we can't live without!
A cute outfit for first pictures and one to bring them home in. I treasure that picture of our new baby in the car seat for the first time while we're leaving the hospital so much! Get an outfit you'll love forever to bring them home in that you can always smile about.
A wrap top and pants while they have the stump. This was something we didn't realize with baby number one. It takes a few days after the umbilical cord is cut for the stump to fall off, and a wrap top is a must! We loved the fun color options we found at Carter's and that there are so many perfect newborn items to accommodate that need the first week!
A sleep gown. The middle of the night chances can be so hard on groggy parents. A few cute sleep gowns make it so much easier!
Items in 3 months. It's great to be ready with newborn items, but for most parents, it is only a few wears or maybe only a week or two before it's time to size up. Be ready before baby comes with the next size clothing items! Pajamas, bodysuits, pants, and a few cute outfits are totally in order!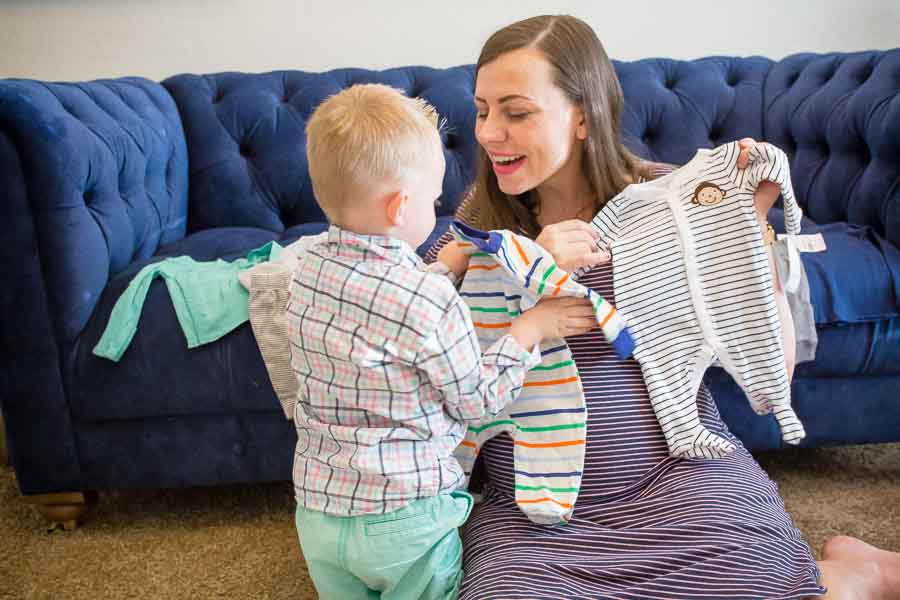 This is by far my favorite part of pregnancy- the part where you realize you're so close to meeting your little one! And finding those darling, tiny newborn clothing must-haves and feeling prepared trumps those queazy days any day!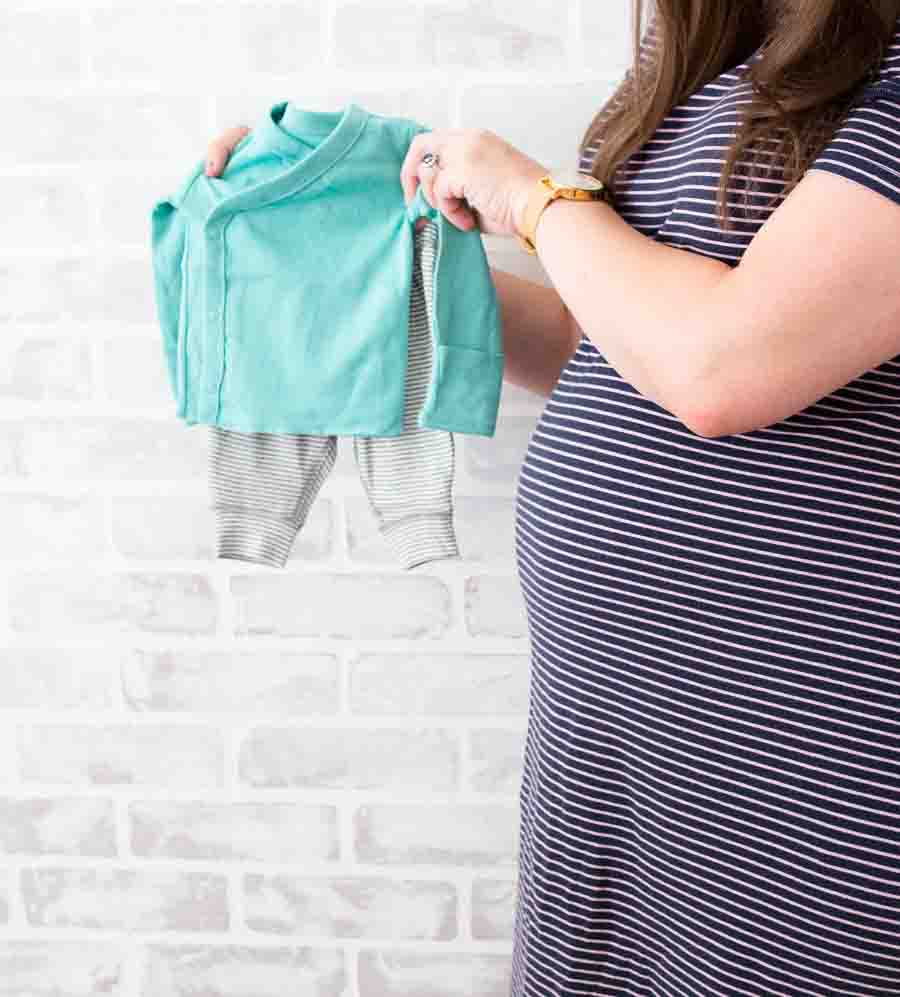 Get 365 Date Ideas!
We want to help you have the best date nights ever! Grab this FREE printable with 365 date ideas, a date for every day of the year so you never run out of ideas!