I debated long and hard doing these monthly updates; so many people do the same thing, and it's a lot of info on my baby that I wasn't sure I wanted to make public. Clearly I debated for so long I have a 3.5 month baby at this point, and I'm just hitting publish on the newborn pictures and info. There will be some catch-up in the next week or two!
When Jacob published the blog as a book this past year for a Christmas gift, and I held the printed pages in my hand, I just swooned over all the baby items documented in pictures, written down as a story, and shared here on the blog. I have to admit the journal based posts are my favorite at the end of the day, and the reason I started blogging to begin with. As I've taken these pictures and jotted down notes I can't resist not documenting this first year. Plus I don't even want to forget this delirious newborn with his chicken legs as long as I live!
Birth height: 21 inches, Birth weight: 7 lbs 11 ounces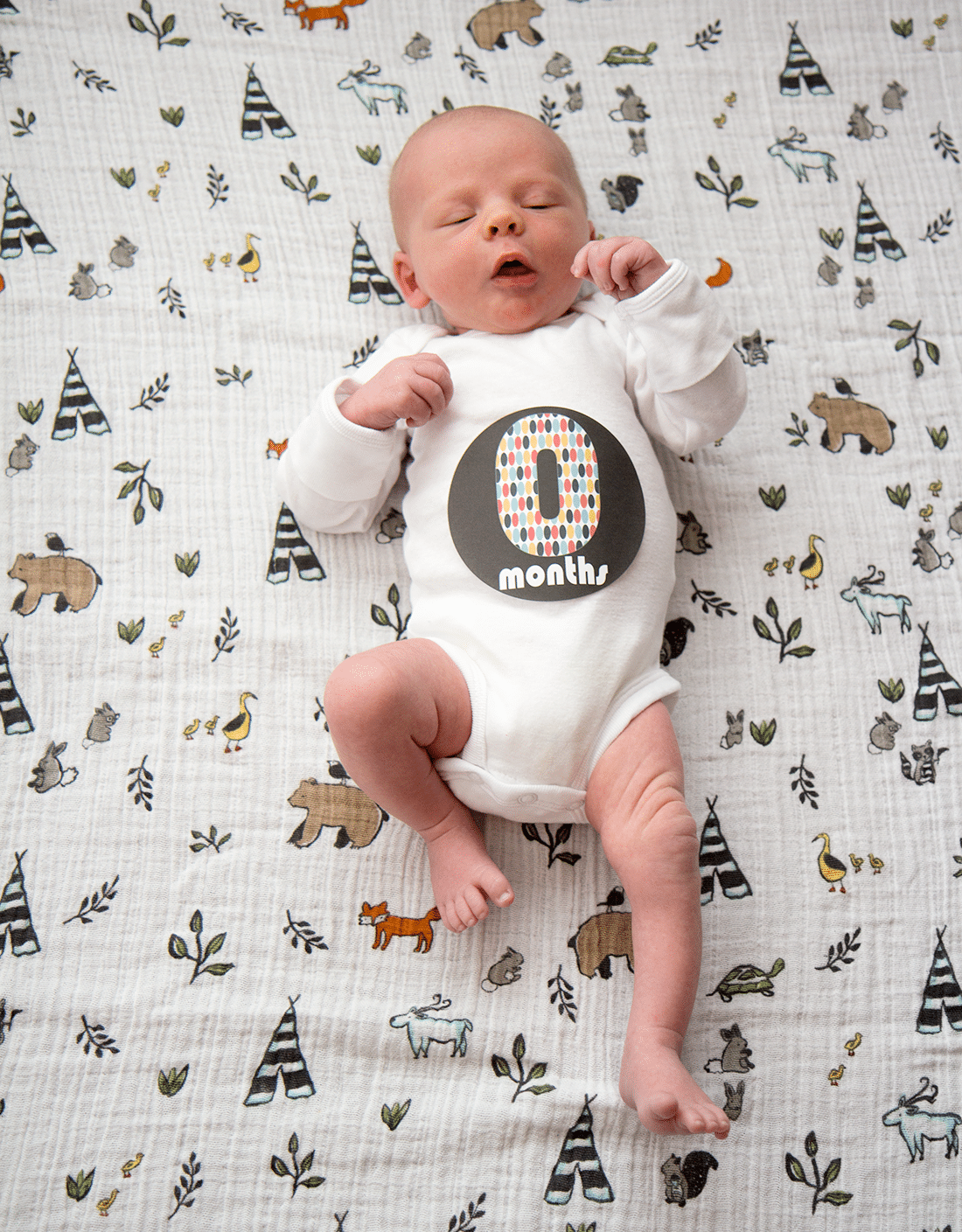 Things I want to remember:
– He reached up and held my hand the first time we nursed, and continues to do so with each time he eats!
– Loves my heartbeat, he'll shift his little body until his ear is on my heart
– He smiled at me right after he was born- the first time we looked at each other. I'll never deny that happened and was intentional. We've waited years to meet each other and he just knew.
– We had a terrible start to nursing, but he rewarded me for hanging in there with a hug after each session after I got a burp out. I'm not sure they come sweeter!
– Tiny finger and toenails! With long, lean fingers and toes a heart attack ensued with each trimming, but they were extra tiny due to his shape. I'm sure it will change and I never want to forget how tiny those things are!
– How aggressively he likes to eat. He's deemed "an over achiever" by every medical professional that has seen it. He gulps, he's loud, and apparently always about a month ahead in development. The lactation specialist in the hospital remarked, "Wow he could suck the wallpaper off a wall!"
– The way his stomach looks so full and plump right after he eats and is full. There's no where for it to go but out on his long, lean frame!
– He fits in my arms so perfectly. I know he'll grow fast and I'll be a short mom to a tall child, I never want to forget how well he fits in my arms just right as a small baby right this moment.
Get 365 Date Ideas!
We want to help you have the best date nights ever! Grab this FREE printable with 365 date ideas, a date for every day of the year so you never run out of ideas!