Nordstrom Anniversary Sale 2018 for the Practical Girl
I feel like the Nordstrom Anniversary Sale is one every blogger and their dog (should their dog have a laptop) shares about. It's with good reason, it's truly one of the best sales out there! Sale prices on brand new inventory, it's kind of amazing!
But I feel like the consumerism gets strong at this time, and I try to really keep a level head and only look at those truly practical purchases. Namely, the things I'll use at least once a week, if not every day.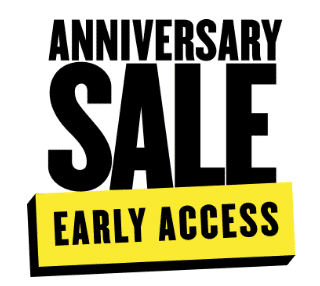 There are a couple items that fall into that category for me, and that's what I love to buy at sale prices on the Nordstrom Anniversary Sale. I wanted to share those picks and my Nordstrom Anniversary Sale 2018 for the Practical Girl Guide.
Things Worth Buying at the Nordstrom Anniversary Sale:
This may be different for everyone. If you're someone with more closet space and loves to have more clothes, you may look for fun trendy pieces. If you're a minimalist, you may want to replace a few of those core items. If you're like me and somewhere in between, it's a great time to get a new pair of amazing jeans you'll wear almost every day, some shoes, makeup you swear by, and maybe a few baby items.
Nordstrom Anniversary Sale 2018 for the Practical Girl
Jeans:
I'm a sucker for jeans that make my curves look good. I think tall thin girls can pull off almost anything, so I always take their recommendations with an absolute grain of salt. But when I friend who specializes in dressing body types and has seen it all tells you this jean works for all, I perk up and pay attention!
AG jeans are my favorites! I own several pair, and I always go back to them. The Farrah is my absolute favorite! If you struggle with jeans at all, these will change your mind and make you fall in love with your body no matter what size you are!
Paige is another brand and I love and trust and seem to work for curvy and straight girls alike.
I also bought a few pairs of Wit & Wisdom one year when I'd had an infertility treatment make me gain 10 lbs almost overnight one year during the sale. I love those pants! They are now my postpartum jeans and years later still look great! If you want a cheaper option (like $44 a pair) that are comfortable and flattering, this is a great time to buy these! This is the pair I have in my cart for my postpartum jeans.
The Best Items at the Nordstrom Anniversary Sale 2018
Nordstrom Anniversary Sale 2018 Shoes:
I recommended some high-end shoes and some better deals in a post about the Best Women's Walking Shoes for Travel a few months ago. I've had so many people message me telling me they found one of those pairs that were perfect for their big trip! I love hearing that! I love even more when I can share those shoes on sale.
Here are a few picks for great shoes at great prices that are comfortable and stylish and you will definitely get your wear out of!
My favorite Vince shoes that are normally $200 are way less hard to swallow during the amazing sale! I love this version and seriously, you'll wear these shoes every day they are the most comfortable pair I've ever owned!
I love getting Toms for travel and everyday walking, and this pair looks so perfect for Disneyland!
I also love to get some new fall boots or booties. Here's the pair I have my eyes on:
Nordstrom Anniversary Sale 2018 Bras
After going to a certain chain store and getting a different size each fitting, I decided it was time to get a better recommendation from a certified specialist. I love buying bras at Nordstrom, and this is the best time to get one! I'd recommend ordering what you think you'll need, and then heading into the store to confirm your fit. You can even do this after the sale ends and they will exchange no questions asked for the right size.
I live in this bra and wear it pretty exclusively. I can't recommend it enough!
Practical Items at the Nordstrom Anniversary Sale 2018 for the Rest of the Family
Baby Products:
If you can get a stroller you'll love on sale, you should jump on it! There's always at least one on sale, but often several. It's a great time to snag the one you've had your eyes on! I'm a firm believer a lot of baby gear is just a nice-to-have. But a car seat and a stroller and likely items you'll use daily. That's why I'm such a fan of snagging one now.
Also if you're thinking of a DockATot, there's a great deal on those too!
Dress Clothes for Him: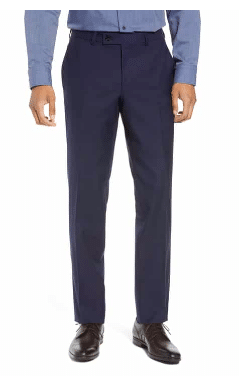 If your significant other dresses up for work or church, it's a great time to buy a few items! With free tailoring, it was hard to go wrong ordering Jacob some dress pants two years ago. He's worn them weekly since, and they still look great!
We also check out quality leather dress shoes for men. When they are on sale and it's the start of the season, it's the best time to buy!
One more note. I wrote a post a few days ago about Christmas in July and how we plan and prep a few things each month to afford Christmas. This sale is one of those times we buy those really nice clothing items we may want for Christmas. If you have your eye on something and it's a bit spendy, I'd consider asking for it now and waiting a few months to unwrap it!
Once again, there's no going wrong with sale prices on items just coming to stores for fall. But, we're fans of sticking to the practical side, thinking through what we'll get wear out of, and then purchase those items now. It's a great way to buy those larger ticket items at the best prices of the year!
Like this style guide? You may like these posts too:
Best Women's Walking Shoes for Travel
Christmas in July: Christmas Prep Checklist for a Stress-Free Christmas
Investment Shoe Buying Rules and My Favorite Nordstrom Sale Shoe Roundup
Get 365 Date Ideas!
We want to help you have the best date nights ever! Grab this FREE printable with 365 date ideas, a date for every day of the year so you never run out of ideas!