On Being That Pregnant Girl at a Wedding
With wedding season in full bloom, and us just returning from one of Jacob's best-friend's weddings, wedding season and getting dressed for wedding season six months pregnant has been on my mind!
When Jacob and I got married we had 11 sisters and sisters-in-law to dress, plus three teen/pre-teen nieces. I wanted our wedding to feel pretty timeless, so I tried to stay away from anything too trendy. I don't have anything against trendy weddings, in fact I often love them! One day you'll remember the food truck you had cater or the beach wave and smile at how 2000 whatever your wedding was, and that's actually a lot of fun! Hello, we've all seen 80's puffy sleeves and crowns and had a good smile! However, I just felt like I didn't want people to look at our pics and be able to tell us the exact year we were married. In addition, the need to dress so many family members lead me instantly to think what the lowest maintenance option was, and what color we could all pull off. Conclusion: black. We had black and creme as our colors and asked the women in our families to wear whatever they could find that would work for them. There were super fit women, awkward teen bodies, pregnant and breastfeeding moms, and anything you can imagine in-between. I love color, but I had to concede that little-black-dresses were probably the only option that would work in our situation.
Now that I'm that pregnant girl and wedding season is in full bloom I appreciate my no-nonsense ways even more! Sometimes being asked to wear certain colors and certain styles to a wedding can be a pregnant girl's worst nightmare.
I love when businesses find solutions to common problems and make life easier! For anyone having a wedding, in a wedding party, or just looking for that perfect color dress that will fit whatever body they have, there's a great new company called KCouture that lets you customize their dresses with 22 color options and lots of cuts and styles that will work for your body no matter what your size or state of life is!
You can send your wedding party to the site, tell them the color, and the rest is a piece of cake for them to get something that works for them. I also love how many options there are with sleeves and/or longer lengths. It's about time someone helped with the dreaded bridesmaid dress situations that can arise!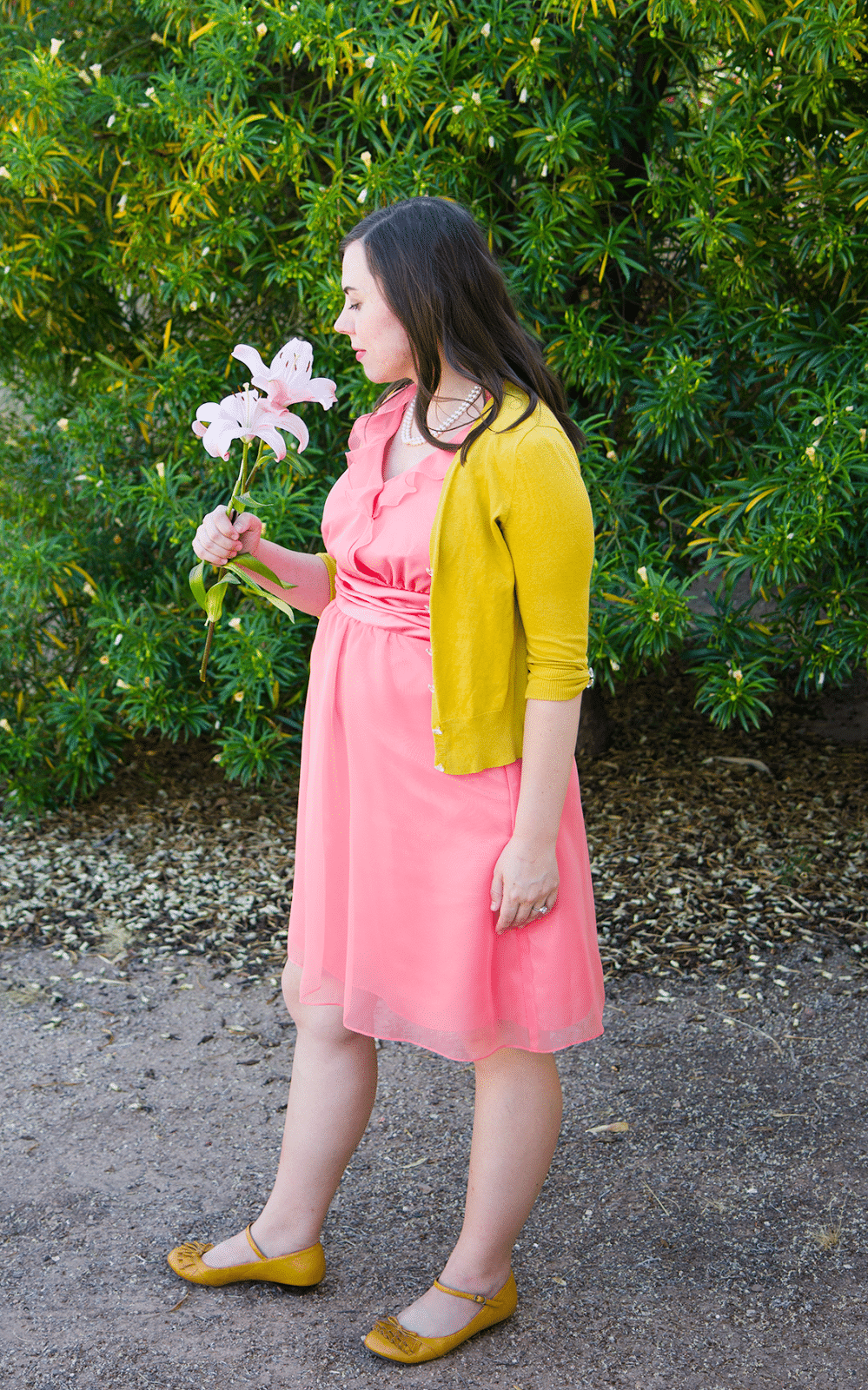 I'm extra grateful for A-line cut options that flatter and that helped me not feel like a whale, but rather a cute, put-together human ready to blend in and not stand out in a wedding party.
To celebrate their launch, they are giving away 6 FREE custom bridesmaid dresses to a few lucky brides in their #KCoutureGiveaway, worth over $1500! You can enter [giveaway complete].
They are also offering Friday We're in Love readers 10% off any purchase with the code KDress10.
Thank you K Couture for sponsoring this conversation, but as always, all opinion are my own, and I wouldn't promote something I don't love and believe in! 
Get 365 Date Ideas!
We want to help you have the best date nights ever! Grab this FREE printable with 365 date ideas, a date for every day of the year so you never run out of ideas!