One Easy Trick to Make Healthy Habits Stick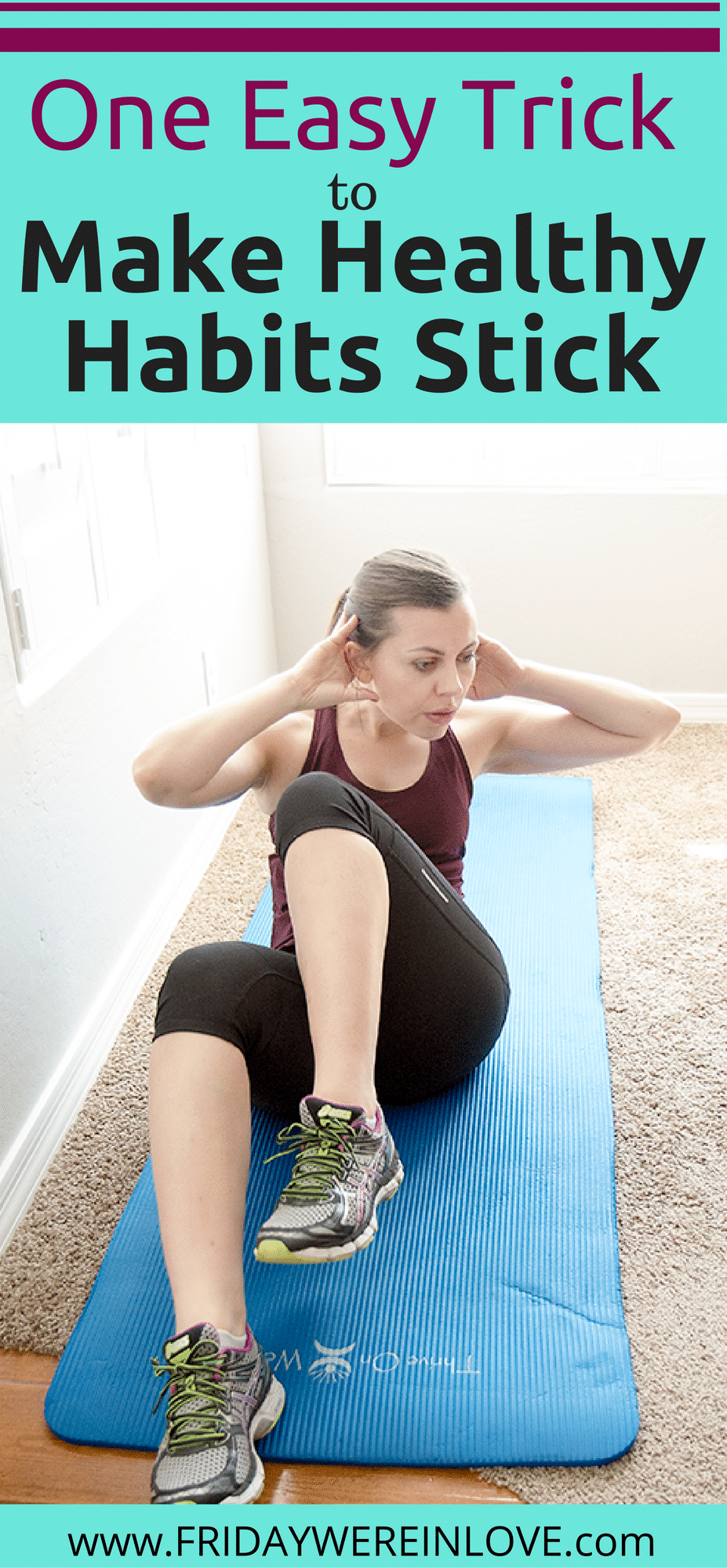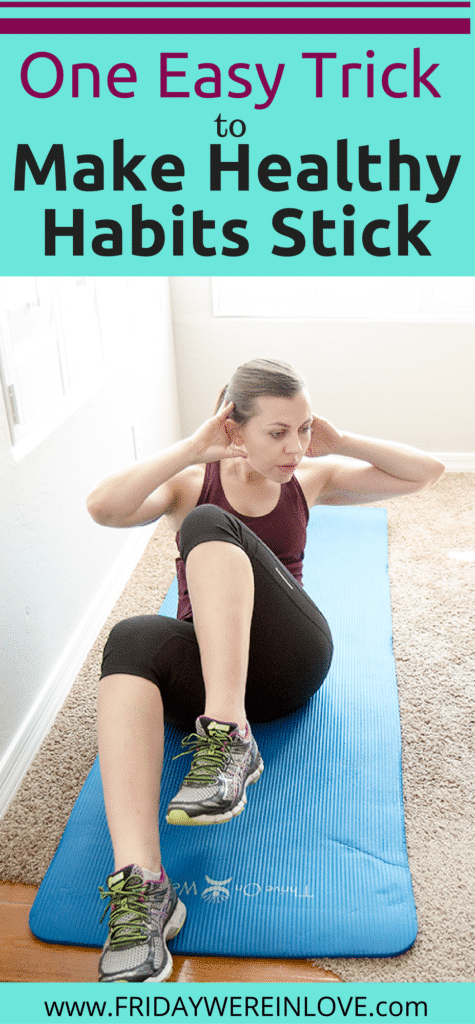 Once my baby started weaning I knew it was time to start thinking about stepping up the health and fitness routine, and for the first time in two years I could actually think of how to get my body healthy for me, and not just for gestation or nursing a baby. I've been an athlete since high school, and I really enjoy when I'm in shape and have healthy habits and routines, but yikes is it hard to get there when you're not in the habit! This marathoner almost died that first run after a baby, and I have to remind myself that just because I know how to tune in an athlete mentality to push myself, that doesn't mean I'm physically there to be able to do it!
Slowly but surely I've been able to overcome the hurdles and to watch my body regain strength and stamina, and to make healthier food choices and fitness routines that are sticking and are working! I am getting back in shape and watching fat fade and muscle return after spending so long just hoping it may happen one day!
So as I've been at this for several months I've had so many people notice I'm shaping up physically and ask me what my current exercise routine is. It's always funny to answer, I used to spout off the races I was registered for, but these days there's a lot of different things I'm doing, and the answer is just that I'm doing them! I'm something active every day, and there's one secret I've found that makes this happen!
I was taught at one job to "swallow the frog" every day when you get to work. That meant to tackle the task you hate doing most and get it done first. If you have an uncomfortable phone call, make it early and get it over with. If you have to ask for more budget from a client, do it and move on with your day. I've decided exercise and fitness are the same. Get up, get it done, and go on with your day after starting out with good habits. So here's what I do.

(Video Link HERE)
I get up and get ready for fitness instantly! If I'm dressed in gym clothes I mentally prepare myself to go there. I feel silly taking a shower without getting my clothes sweaty and actually working out, and it preps me from the start. Once my little guy is awake I feed him breakfast, and get started with my routine. That may mean HIIT at home, that may mean handing him food to eat while I run or we go for a walk, or that may mean a trip to the gym. Whatever it is, it happens early in the morning before we tackle much else. I'm finished early, I can shower and move on with my day, and I have a lot of energy in the morning to really push myself and get in a more intense workout!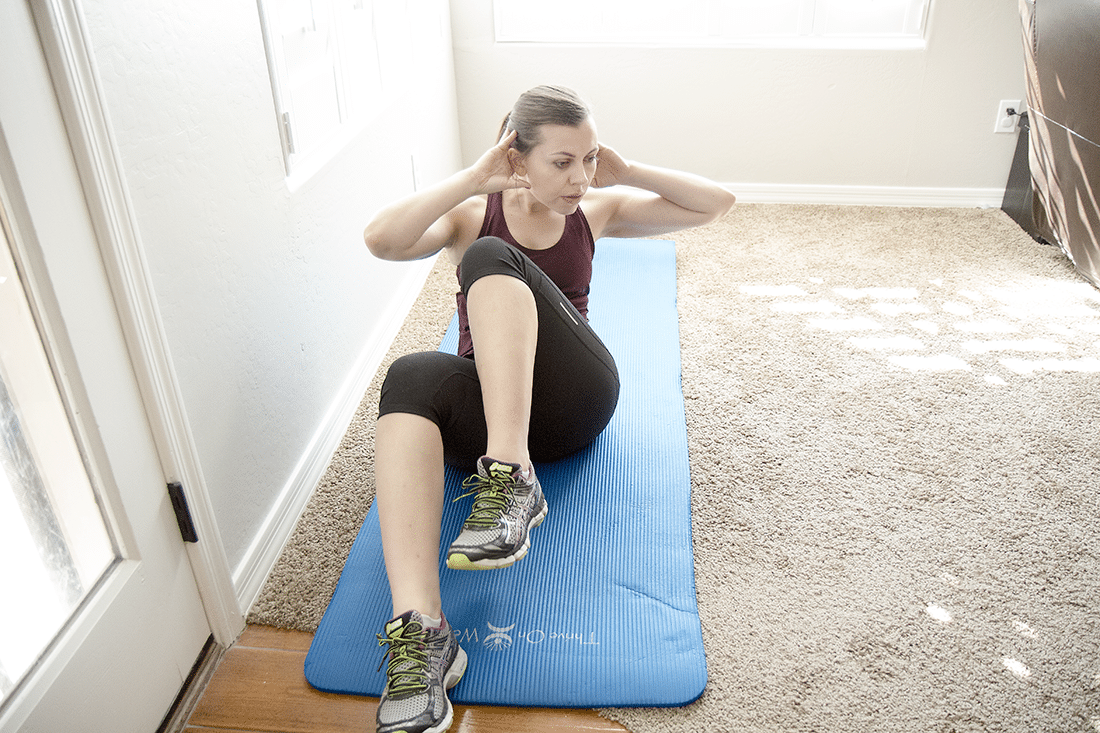 Part two of my healthy habits for life trick is I like to finish my routine with a healthy breakfast. As a busy mom, it's important to me that I find something quickly. I've also found easy to prep food means I actually find time to eat, something I was terrible about before I started getting fit. Missing meals, particularly breakfast is no bueno and throws my eating habits off all day. A good start is so important!
I recently tried several Viance Nutrition products, and I have to say their Vitality Blend chocolate shakes are fantastic! They are low calorie, chalked full of nutrients and protein, and they literally take seconds to make. Plus there's no additional shopping, time-consuming prep work or messy cleanup. You get all the health benefits of juicing without the mess. Seriously just takes cracking my toddler up shaking the Blender Bottle and it's ready. I love the energy and as someone with insulin resistance, the low glycemic antioxidant shake is lovely with blood sugar, blood pressure, cholesterol, blood pressure, and of course your waistline too! It helps with a reduction in junk food cravings, a better mood, more energy and healthier looking skin. So clearly an amazing product that starts me off on the right foot first thing in the morning!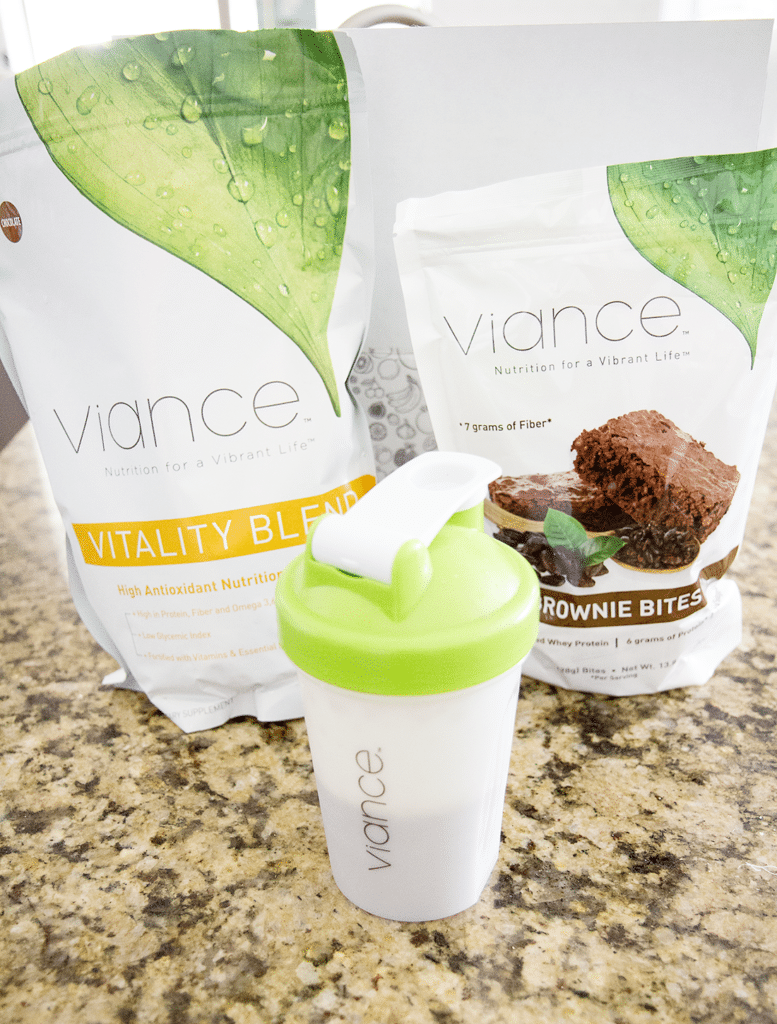 I try to make great choices throughout the day, and when I need a sweet there's also the Viance Brownie Bites. They taste just like a chewy, fudge brownie, they have only 3g of sugar and only 100 calories! These little power-houses are packed full of healthy fats, prebiotics, fiber, 6g of protein and only 3g of sugar! Woo hoo! And it's one of those great healthy snacks I can easily pack on-the-go and feed my little man too! It holds us both over until the next meal, and it's a great healthy burst of energy!
I'm always amazed at how starting things off right set me up for success all day long! I know it sounds super easy and simple, but that's because it is! Get up, get started with your workout, enjoy a healthy breakfast, and prepare yourself for long-term, healthy habits that stick!
And if you're ready to try Viance products, they are offering a 50% off discount for first time subscription buyers of Vitality Blend and Brownie Bites. Check out their latest offers online!
Get 365 Date Ideas!
We want to help you have the best date nights ever! Grab this FREE printable with 365 date ideas, a date for every day of the year so you never run out of ideas!