One Meal Now, One Meal Later: Slow Cooker Chicken Noodle Soup
There's nothing like homemade chicken noodle soup when you're under the weather, or just having a cold day. It's comfort food at best, but taking out most the processed stuff yields something even better and better for you. Here's our simple recipe (recipe makes one, you'll need to double if you want one for the freezer too):
Crock Pot Chicken Noodle Soup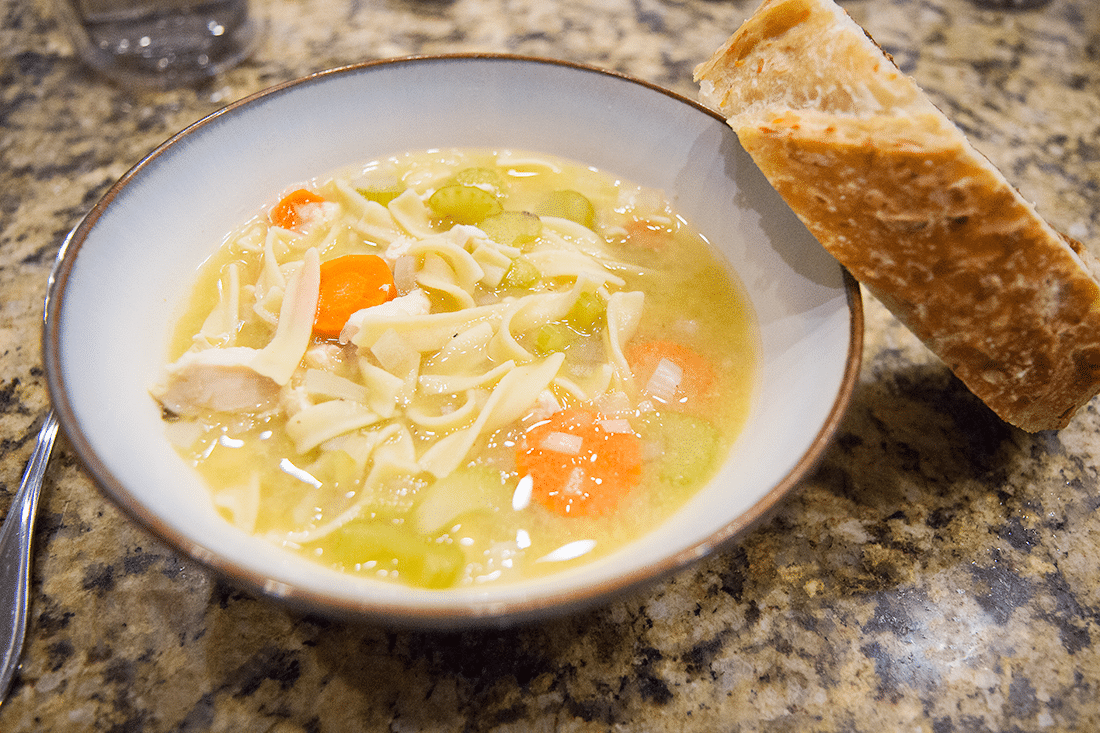 1 onion finely diced
3 large carrots chopped
3 celery stocks chopped
2 tsp minced garlic
1-2 large chicken breasts (about a lb)
1 box (32 oz) chicken stock
2 cups of water
1/2 tsp salt
1/4 tsp pepper
1 bay leaf
1/2 tsp thyme
2 cups egg drop noodles (or noodles of choice)
Dump the veggies and chicken in the Crock Pot first, then top with liquid and spices. Cook on low 6-8 hours. When it's close to finished, go ahead and shred the chicken, or remove it and chop it into little pieces, then return to the liquid.
During your last 10-15 minutes add in the noodle and cook until tender. Serve immediately! 
If you plan on freezing one, I like to leave out the liquid and just write on the freezer bag that it needs it. Liquid + noodles later, you have a dump meal ready to eat in no time flat! 
Does it get any better on a day you wake up with a cold and you just need some of the fresh stuff ready to go for dinner?
Get 365 Date Ideas!
We want to help you have the best date nights ever! Grab this FREE printable with 365 date ideas, a date for every day of the year so you never run out of ideas!