One Meal Now, One Meal Later: Stuffed Bell Peppers
As a busy working mom I am always faced with the conundrum of where to spend my time, and I've found that I prefer to do it the kitchen only once or twice a week. I resolve my desire to have a mostly-from scratch, amazing meal every night by doubling the meals I spend time cooking and making one now, and one to freeze for later. Follow the label to find other tried and true freezer meals!
Stuffed Bell Peppers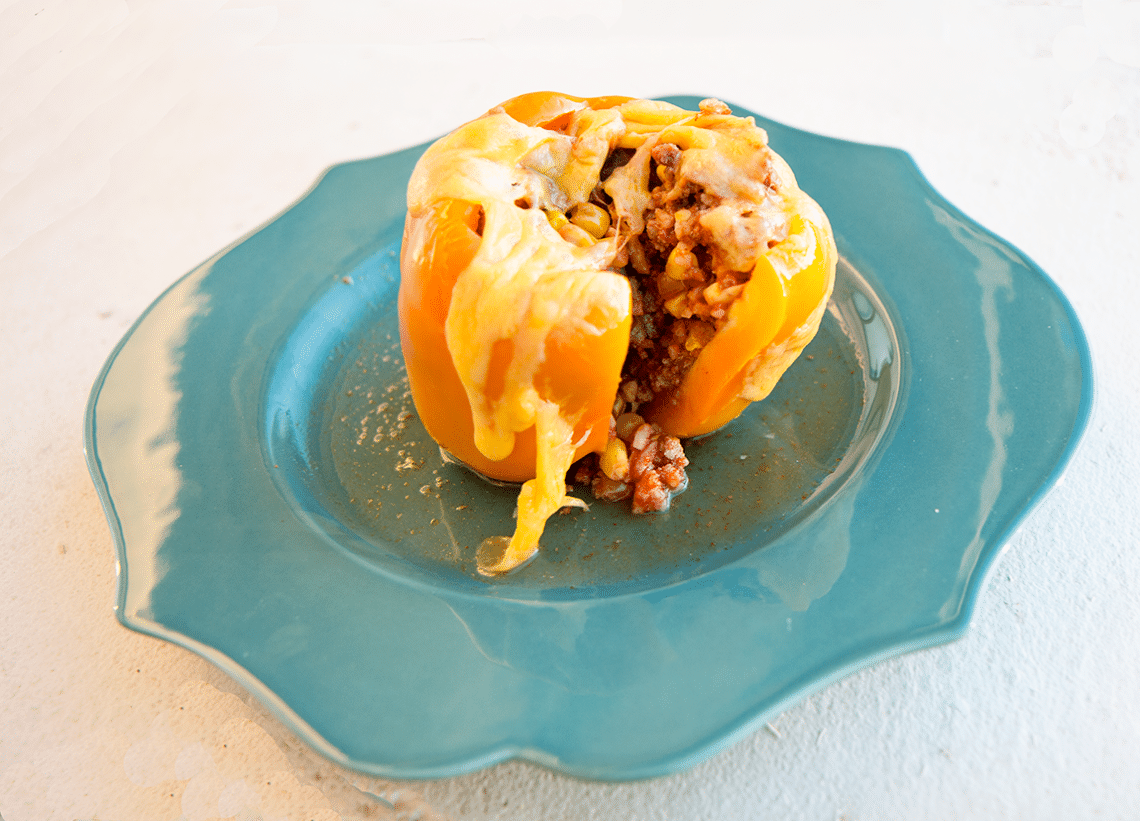 This is one of my all-time favorites. It's fresh, it's healthy, it's from scratch, it's lower-carb, it's Tex-Mex flavored, and you can coat it in cheese- completely winning here! The only problem, it can take a little time to make since there's multiple steps. But I've found making the filling and doubling it creates the perfect freezer meal that tastes totally fresh when you cook your second meal.
Ingredients:
1/2 onion, finely diced
1 lb cooked ground beef
2 tsp. minced garlic (I love to buy the pre-minced bottle)
1 cup frozen corn
1.5 cups cooked rice
1 can tomato sauce (14 oz)
3 TBSP taco seasoning
4 bell peppers
4 slices of cheddar cheese
Here's my up-front time-saving tips. Plan to make this on a week you're making a dish with rice. Pre-cook some extra rice and have it on hand to save time. You could also do this with the ground beef. If you can brown a few lbs at once, it's easy and makes the assembly of the filling much faster!
Directions: Set the peppers and cheese aside, combine all other ingredients together. If you're freezing this go ahead and place in a gallon freezer bag with the cooking directions. When you're ready to make it take it out the night before and make sure it's defrosted for dinner the next day. If you're making it fresh, lob of the top of 4 bell peppers (I love red, but any kind will do). Scoop out the seeds. Fill each pepper with stuffing. Top with a thick slick of cheese. Place it in a glass baking dish and cook uncovered.
Bake on 350 degrees for 30 minutes, serve hot.
Get 365 Date Ideas!
We want to help you have the best date nights ever! Grab this FREE printable with 365 date ideas, a date for every day of the year so you never run out of ideas!