One More Way Amazon is Making My Life Easier
This is a sponsored post written by me on behalf of Key by Amazon. All opinions are 100% mine.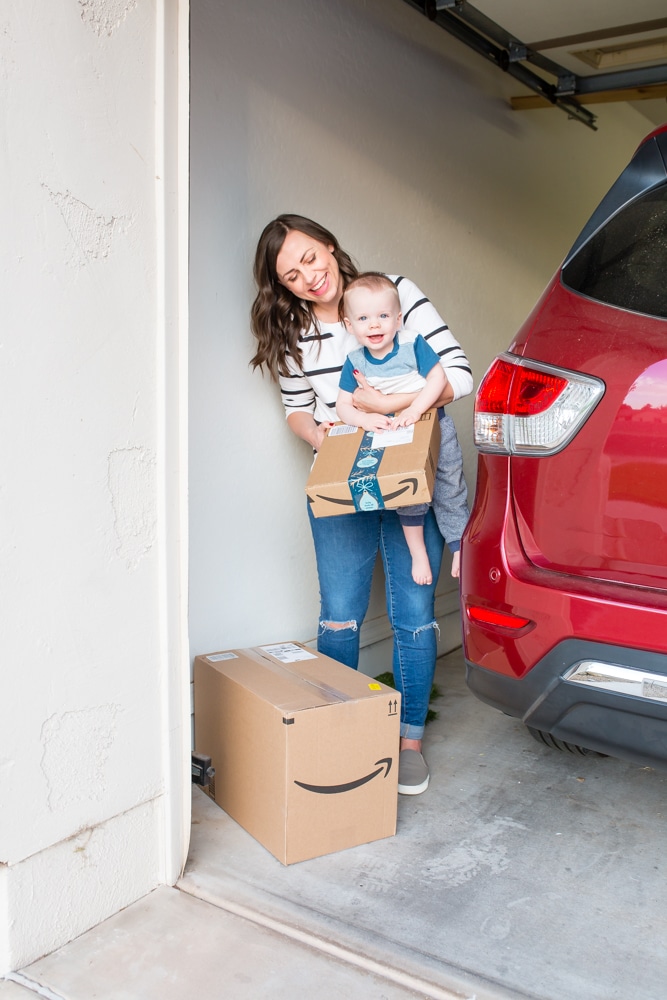 I was a fan of Amazon Prime before kids. Working in a marketing agency can mean a flexible schedule, but can also mean all hands on deck late-night hours to wrap up deadlines. Often, I couldn't make it out shopping during normal store hours.
Using Prime As a Busy Mom
Then I became a mom, and I learned how amazing two-day shipping when you're almost out of diapers or that special cream can really be. I couldn't believe how much more we used our Prime membership, and how much it saved me as a busy working mom!
Naturally, you can imagine how my love has grown as a mom of two. I really love living in Phoenix where we're close to a warehouse and sometimes two-day packages arrive even earlier. It's never expected, but it's a fun surprise when items come so quickly!
Keeping Packages Safe in Bad Weather
The downside to living in Phoenix: it's hot. I know, you're thinking, tell me something I've never heard before! And truly it's a lovely place to live half the year with perfect weather. But the sun shines almost every single day, and even on lovely weather days, the sun can do a number on anything and everything. Sometimes, that includes packages on the doorstep that I'm not home to get.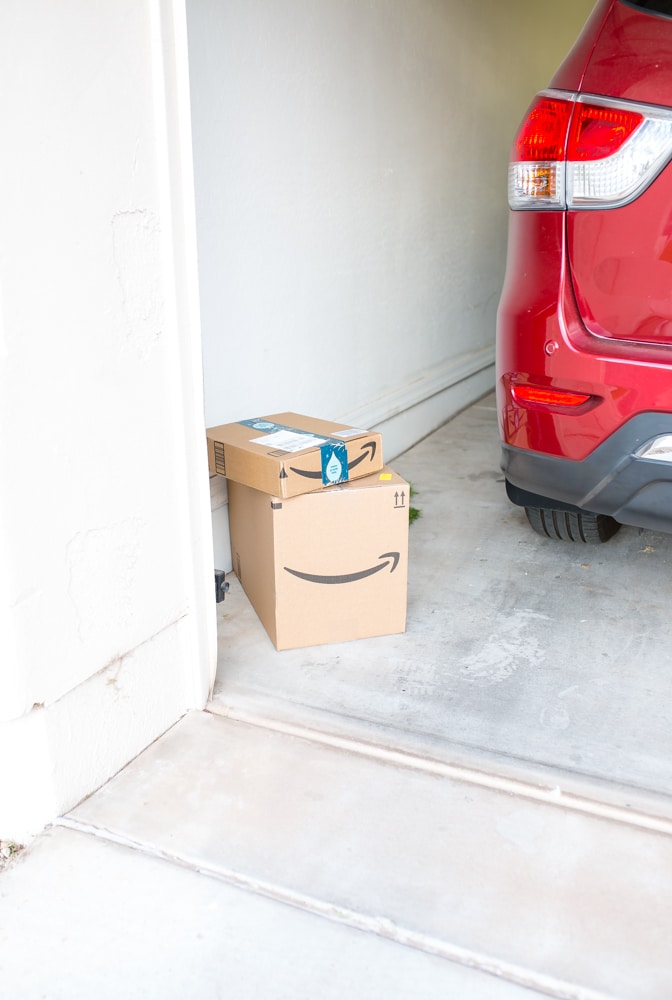 The 32 days a year that isn't sunny often include a monsoon. So literal downpour or the intense sun is what I expect for the weather most days. Oh the elements, don't they know my life necessities are almost always coming via an Amazon package?!
Amazon Package Garage Delivery
These are the main reasons I have so excited about Key by Amazon In-Garage Delivery service to have packages delivered to my garage! It's a quick simple setup. Truly, they have it all worked out to make your life easier while you feel very secure with packages in your garage.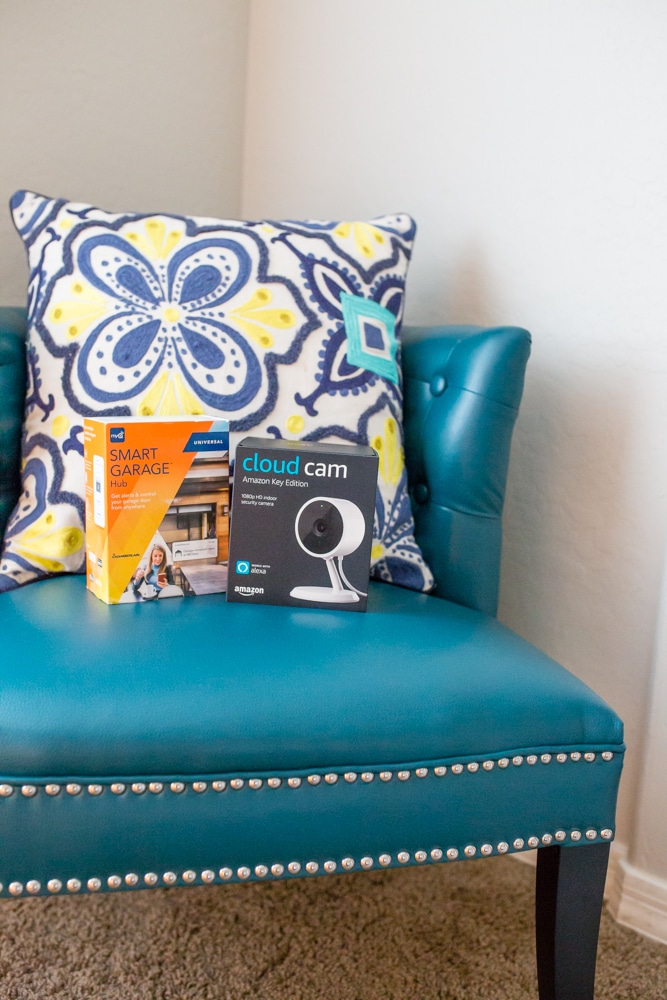 Setting up the service is so easy! You just check if it's available in your area to make sure you're all set. From there it's a quick install of a myQ smart garage hub. Jacob actually gifted me a myQ smart garage hub last Christmas, and it's been a glorious year without having to worry if I closed the garage or not! I highly recommend it, and it only took about 15 minutes to install and have a smart garage system we can open and close from our phones.
To use Key by Amazon In-Garage Delivery it's only a minute to setup! You download the Key by Amazon app, and it will have you login and link the two services. It took me less than two minutes!
Peace of Mind Delivery
There's also the option to add a Cloud Cam, so you can record every delivery. In fact, a notification comes to let you know the delivery is on its way, and when it arrives. You can watch the delivery live and the garage door closing for 100% control and peace of mind with your delivery. It's so cool to monitor and control your deliveries every step of the way from your smartphone.
When you're shopping on Amazon, there's an option during checkout to choose where you want your packages left. It's an easy change to let them know you're ready to start using your Key by Amazon garage delivery! You can also leave specific directions like where to place your package in the garage.
Once everything is set up with Key by Amazon, you just need to select "garage" as a delivery option. It's that simple!
I love coming home to packages tucked securely in the garage, out of the sun's way. If a sudden monsoon starts, I'm also all set with packages safely protected with in-garage delivery! As a family who orders a lot of books, it's so nice to know they won't get ruined by wet weather! Also, we don't have to think twice about missing packages.
We clearly love family travel. Packages are safe and secure in the garage when we're gone. Oh, the peace of mind! And how lovely this is for days we're gone all day on a family adventure? My neighbors are going to be so relieved that we don't have to ask them to check our front porch anymore!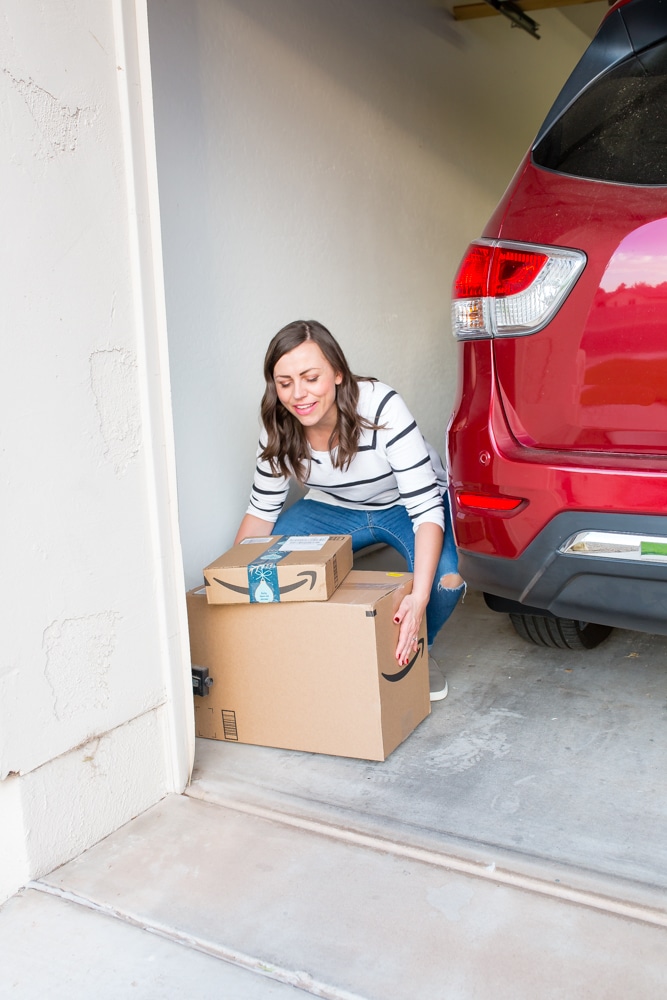 But I also love that it makes my life even easier day to day as a mom. I can get the packages of items I don't want my kids to see delivered to the garage. Hello, easy hiding of holiday and birthday packages! They are safe there and I can bring them in safely when I'm ready. Often, that means when kids are napping or I only have the baby home. It's amazing what you can do one-handed- ha!
Key by Amazon In-Garage Delivery is such a great update to make deliveries more safe and secure! Additionally, I love how Amazon is once again, making my life even easier!
Like this post? You may like these posts too:
Date Nights You Can Order On Amazon
The Best Amazon Prime Day Deals
Get 365 Date Ideas!
We want to help you have the best date nights ever! Grab this FREE printable with 365 date ideas, a date for every day of the year so you never run out of ideas!