One Year Changes and Diaper Days!
It's amazing how much a baby changes in only one year! Jacob and I were reminiscing while prepping for Mack's first birthday pictures this week about things we miss and don't miss about having a newborn and small infant.
Although we miss a lot about the little snuggling, non-mobile, helpless soul, there's a few things we both agreed instantly we don't miss at all- the spit-up and reflux issues, the colic, and the diaper blowouts. Oh the funny stories we have the blowouts that happened at a niece's baptism, during church, and going out to dinner! We laughed talking about these, and then we reminisced about the smell when you're baby starts eating solids and how we both reacted to that first experience. I feel like the moment you get a handle on each new diapering hurdle, another enter the arena.
Enter our current issue: wrestling a baby who wiggles and tries to crawl away each time we need to change a diaper. Once we get it on, he's all about pulling the tabs off the side and forcing the process to start again. We've joked about needing onesies until he's three just to keep a diaper on!
It's so hot in Arizona that many parents let their toddlers roam around in diapers all day. I often look at them envious and think, HOW DO THEY LET YOU DO THAT!? Our little man has his ripped off in a matter of seconds. That is, until we discovered that Huggies®, Pull-Ups® are made in 2T-3T sizes that work for toddlers as small as 18 lbs- score!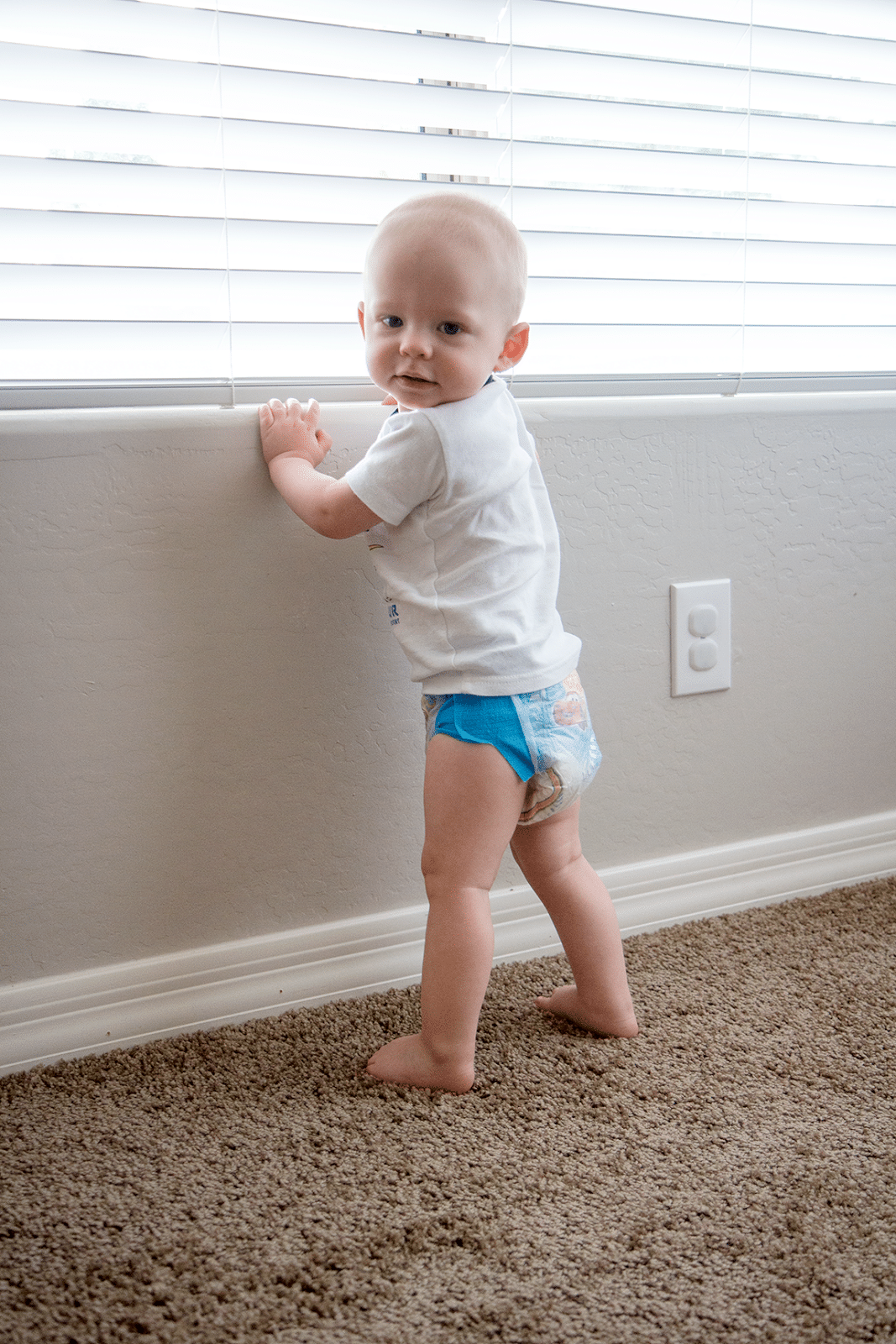 I love that they are so well designed with the thought that your baby is diapers all day and all night, and it's important that it feels great against baby's skin! There are such quality products from newborn to potty training, and it's great to move up to the next step and know it's a gentle solution they can take with them. Also, these are so great for infant potty training since our little man knows when to let us know it's time to use the toilet most the time, and sometimes we have to go back and forth a few times a day. The easy up and down is so nice, and seeing his favorite Disney character is also a huge bonus!
And as a parent surviving the diaper days, you can never have enough diaper coupons- amiright? Check out these below, all valid at your local Walmart Neighborhood Market.
The Huggies diaper coupon (good now through the December 31, 2016)
The Huggies wipes coupon (September 25th through October 8th)
The Pull-Ups and GoodNites coupon (now through October 8th)
I'm sure in another year or two we'll reminiscence about how much we miss our little toddler, but we'll probably both smile remembering that we don't miss hog-tying our child in hopes of diaper changes when those moments happen!
Get 365 Date Ideas!
We want to help you have the best date nights ever! Grab this FREE printable with 365 date ideas, a date for every day of the year so you never run out of ideas!