This post is sponsored by Carter's; however, all thoughts and opinions expressed are my own.
Occasionally our date plans get a 3rd wheel crasher for one reason or another. Our babysitters are all busy, we're traveling to a new location and don't know anyone, he's sick and we can't leave him, he's a nursing baby and sometimes there are time constraints, and occasionally we opt to bring him to give him an experience since we are trying to raise a well-cultured big city kid. We definitely still date just the two of us and believe in that, but sometimes family dates are he reality of our situation. The good news is, he's about the cutest 3rd wheel out there and he behaves really well! He loves seeing new things, people watching, and he's an incredibly open-minded eater who loves to try whatever we're having wherever we go. He really is one of us, new experiences are totally his jam, and consequently that means sometimes he gets to be a part of date night.
One thing I didn't expect from this situation is the need to dress our little 3rd wheel. I remember putting him in a trendy floral shirt the first time we went to an adult family dinner party where he was too little to leave for long, and we started jokingly calling it his "date night shirt." The longer we have this child the more I'm realizing his wardrobe needs a few nicer "date night shirts" amongst other things so he blends well and looks the part while he's out with his hyper date night addict parents.
We've loved Carter's from the start for baby clothes. We went to our local store a week after he was born to fill in the holes for needs we didn't anticipate and were pleasantly surprised to find it was a one-stop-shop for baby with tons of baby boy clothes (and baby girl clothes) that were super cute and stylish, but also comfortable and durable- all for a great value.
We literally started watching for the times our credit card company picks up a bonus cash back and we plan to hit up Carter's and buy an entire wardrobe the next size up. I'd be lying if I said we don't keep gift cards for Carter's stashed in our diaper bag just in case we need to pick something up. I love that we can get bodysuits and pajamas, but we can also find really trendy cute clothes for every season, including some great date looks for out little guy!
This romper was just perfect for blazing hot Phoenix Saturday day date, but you'd better believe we're prepped for that family pumpkin patch date with cooler weather and some awesome jeans, a flannel, and a puffer vest, and I'm a little giddy just thinking about it! Everyone says girls are so fun to dress, but Carter's mix-and-match clothes have me pretty excited to make my little man look like a charmer for church, everyday play, and particularly for family outings and family dates.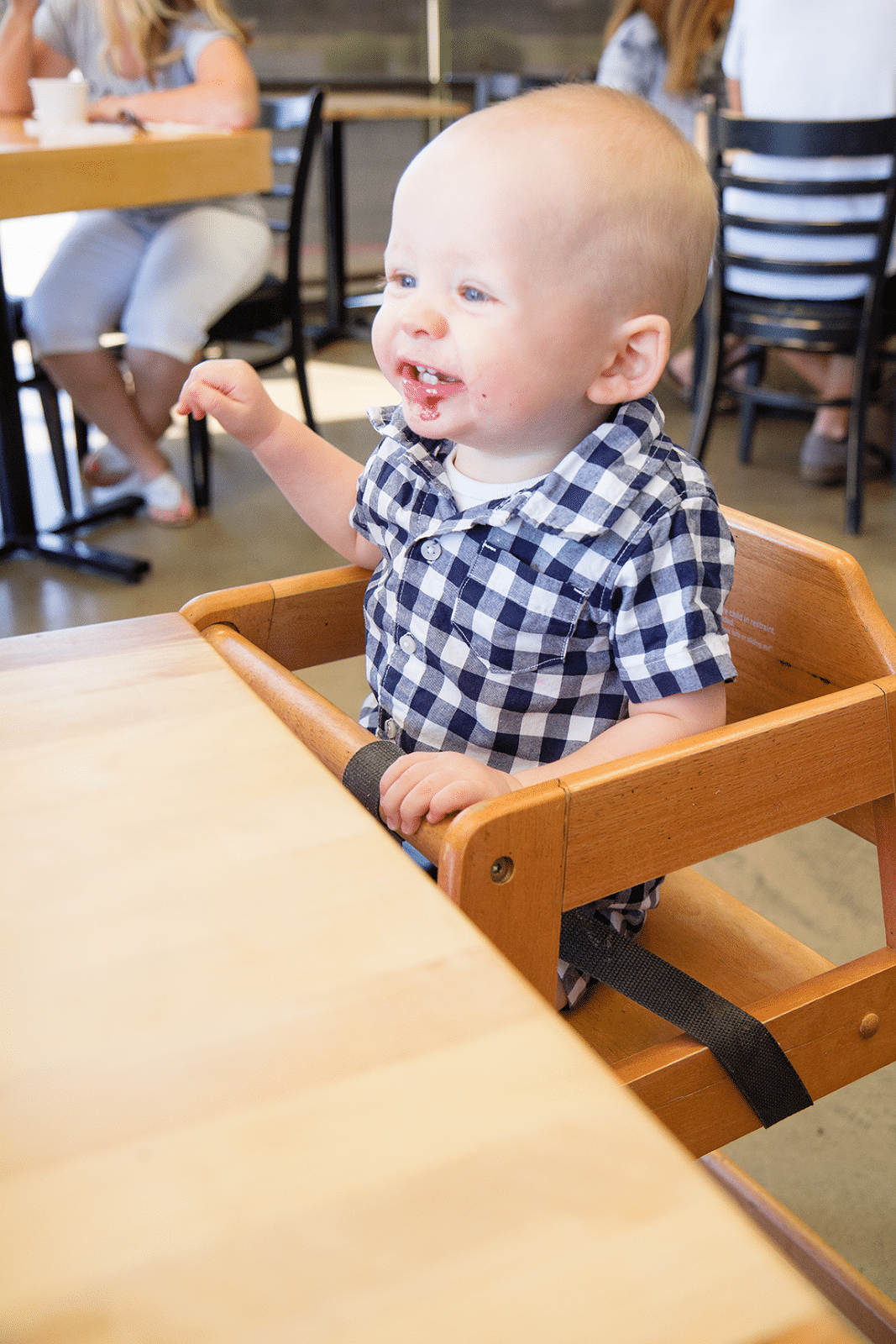 Get 365 Date Ideas!
We want to help you have the best date nights ever! Grab this FREE printable with 365 date ideas, a date for every day of the year so you never run out of ideas!