Our Happy Toddler Rule Book
When your toddler is happy, everyone seems happy and things go so much smoother! Here are our tried and true 5 ways to make a happy toddler stay a happy toddler!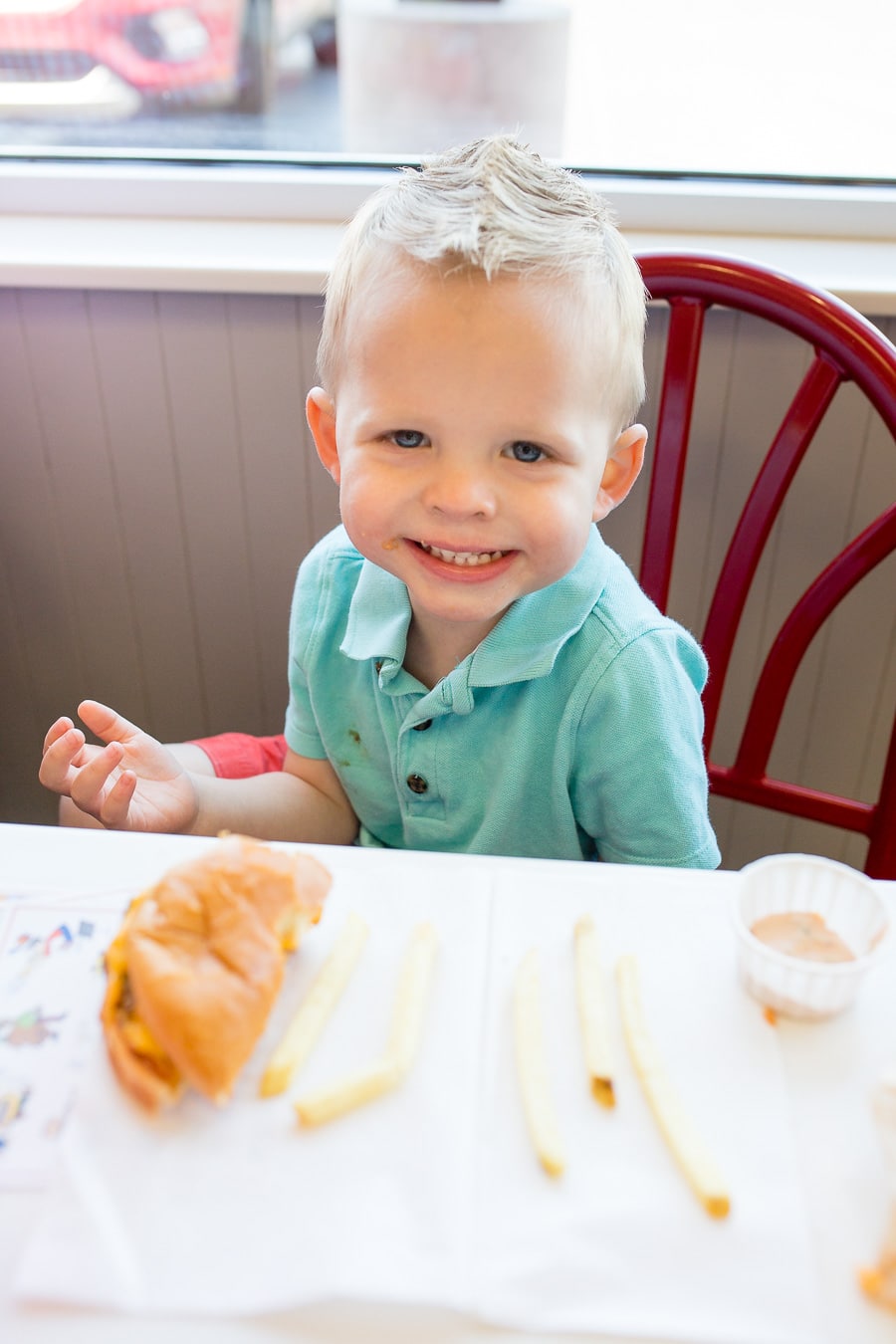 We've all heard the saying "When mama ain't happy, ain't nobody happy!" Aside from a little usage that makes the former English teacher eye twitch, I couldn't agree with this statement more!
But we've learned there's one version of this statement that is even more true in our family. "When the toddler isn't happy, nobody gets to be happy!" Oh, the fits they can throw as they grow up! Oh, the challenges of accomplishing even small tasks with a really unhappy toddler. But boy is our whole life smoother and better when we have a happy toddler on our hands!
We've learned a few things along this parenting journey that make all the difference in helping us have a happy toddler and a home that runs smoother.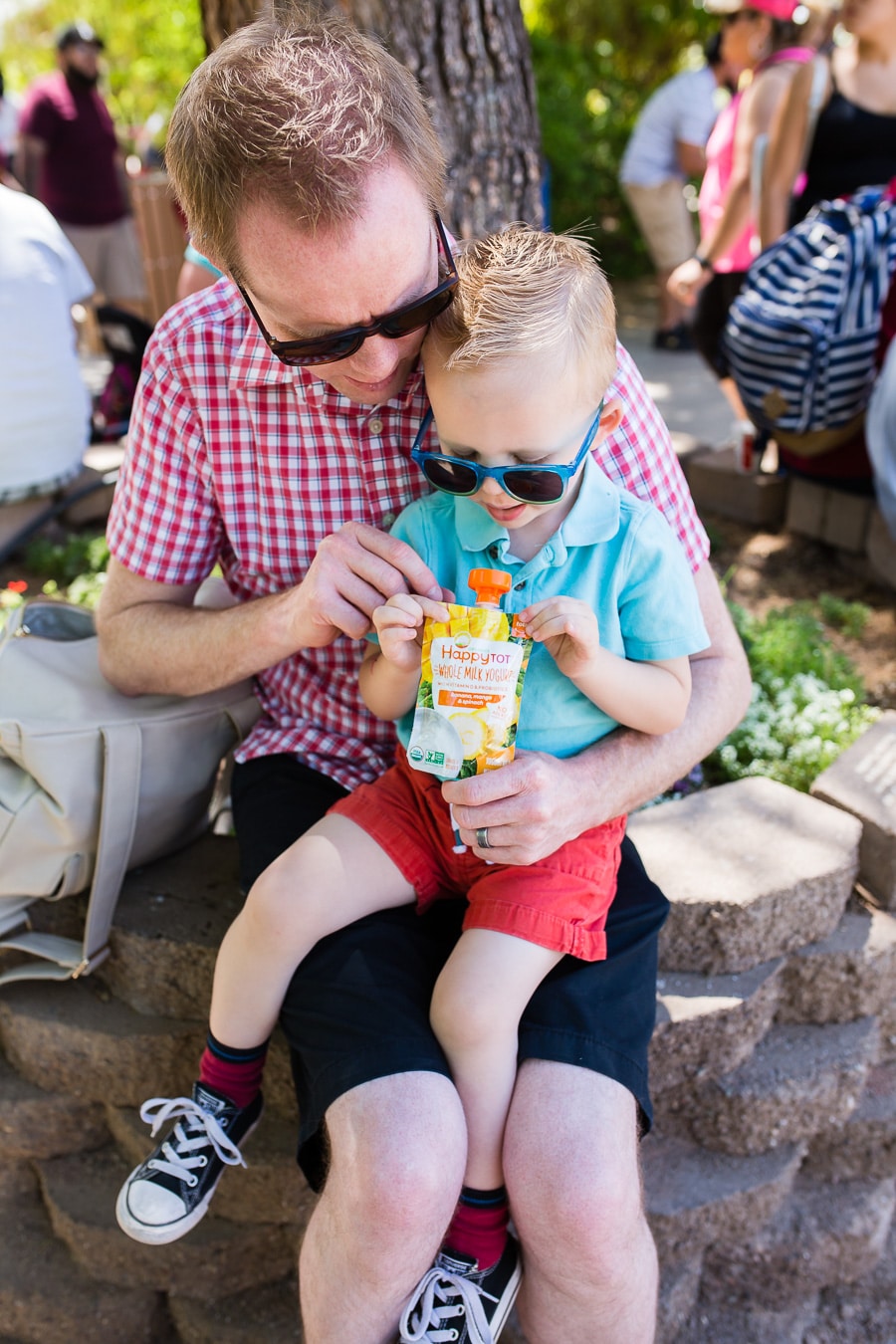 5 Ways We Keep Our Toddler Happy
Honor their sleep schedule
We've never been the most strict sleep schedule parents and luckily our little guy mostly goes with the flow. But in the name of some family dates, we occasionally have a night that goes much later than our toddler is able to do. I know some kids fall asleep wherever they go. Ours rarely does that, and we have to honor that he needs his sleep. A good night's sleep is a must!
Honor nap time/quiet time
We're lucky to have a two-year-old who still naps most days. It's such a crucial piece to his happiness! The days he doesn't nap are sure hard come evening! But for parents who aren't as lucky and their kid drops naps early, some downtime is still a must! Most my friends swear by quiet time, or a relaxing evening at home with an early bedtime. Rest makes a toddler happy and making sure they get a nap or some downtime is a must!
Steady healthy meals
If it was up to our toddler, he'd play with friends and go the park all day every day. He gets so excited by these events we've found he often skips meals at family dinners- yikes! It's an effort to make sure there's healthy food in his body. It takes a little planning to prepare food and schedule enough downtime for him to eat. But oh the difference it makes to not have a hangry toddler!

Toddler Happiness Means Mom and Dad Happiness

Snacks and more snacks!
I feel in love with the pouch when he could first eat solids, and he certainly did too! We make sure he gets his meals, but having a snack in between meals goes such a long way. One snack we can always count on? Yogurt!
Happy Baby just launched their first ever yogurt line that's available at Walmart. Most babies can start whole milk yogurt at 6 months, which Happy Baby has a product for, But I love that they have pouch options for toddlers that are whole milk yogurt with vitamin D. They are made with probiotics, no added sweeteners, are non-GMO, and are USDA organic. All things I love, and in flavors he loves! Plus the calcium, protein, and vitamins are always a good thing to help keep him full and happy.
And there's a great Ibotta offer on HappyTot Whole Milk Yogurt right now!

Plenty of attention
As I've watched so many kids meltdown and act out, I've learned it's almost always they are tired, they are hungry, or they want attention. We have a really great early talker who has started to tell us "Mommy-daddy, you listen to me!" when we're in the car and talking to each other and not him. He craves the attention. He loves when we get on his level. He needs us to acknowledge his little thoughts and feelings. When he feels loved and given attention his behavior is amazing! That is, so long as there's been snacks, meals, and sleep in his life too!
I know these aren't rocket science, but we've found sticking to the simple needs makes all the difference. A little quality time and love, plenty of sleep and downtime, and of course good food and snacks keep our family running!
Like this happy toddler post? You make like these too:
Toddler Gift Guide: Tried and True Toddler Gifts
2 Effective Things We're Doing to Curb Toddler Fits and Tantrums
25 Stocking Stuffer Ideas For Toddlers
Get 365 Date Ideas!
We want to help you have the best date nights ever! Grab this FREE printable with 365 date ideas, a date for every day of the year so you never run out of ideas!