Our Last Date Night Without Needing a Babysitter
Date Info:
The Mission – celebrating our last night on the town before we become parents  
Price: I'd plan $50-$150- depending what you order and if you get drinks 
Location: Old Town Scottsdale, Arizona 
With an induction scheduled for Monday and no signs of progress on my own, we knew we had one more weekend to live it up and go on some fun dates without needing to get a babysitter. We decided some swanky restaurants that aren't super kid-friendly should go on our list, and they did! We saved the best for last- an almost fine-dining experience complete with modern Mexican food at The Mission in Scottsdale. 
We actually have never been here and it's kind of a shocking thing that we haven't! My work does a lot of dinners here when clients are in town, and our friends always recommend this place to us. Reservations are often needed, and it's just never worked out for us to come until this weekend. We decided a combined last-hooray plus Jacob's birthday a week after baby meant we really should splurge and do it.
They had us at we-make-the-guacamole-in-front-of-you when we ordered it as an appetizer.
It was absolutely divine, and I promised Jacob we could add some spice next time when pregnancy heartburn isn't on the table.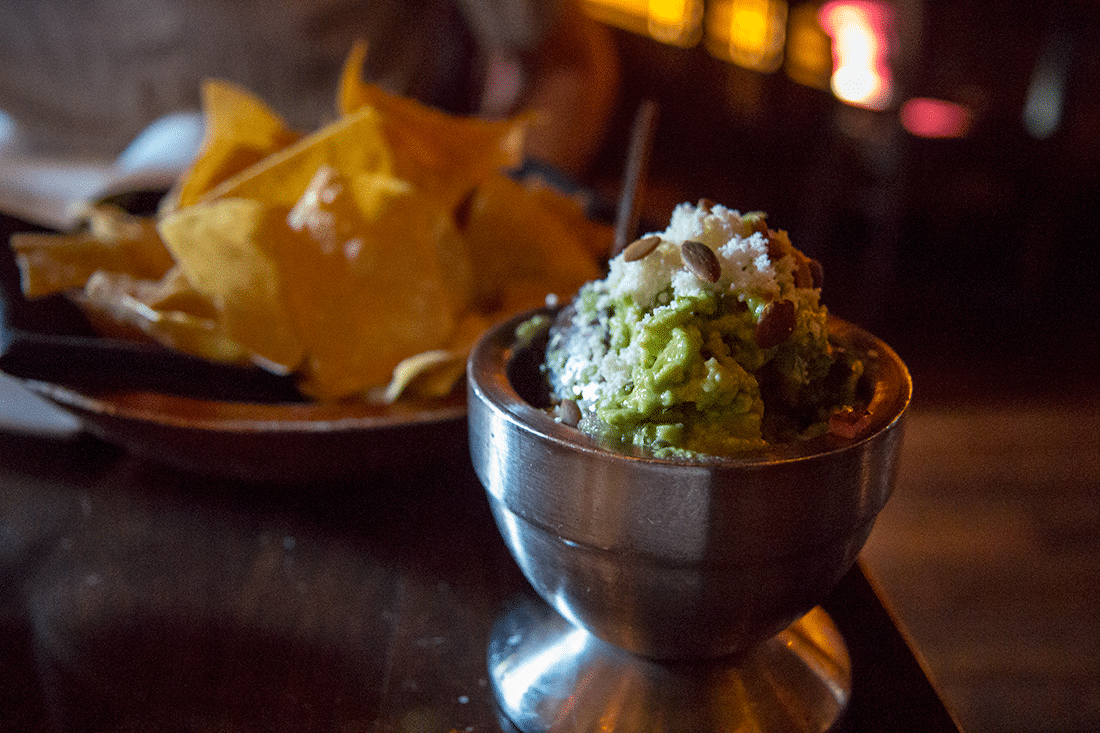 They fresh order their fish for the next day every day, so you know you're getting good stuff- something often hard to find in non-coastal city. That sealed the deal and mahi mahi tacos were had for me! A coworker told me the side of grits was divine, and I went with the pablano grits which are now on my list of best-side-dishes-ever.
It was nearly pitch black and super romantic inside, and we just can't do flash or external lights for some places, so forgive a bit of grain in this amazing ambience.
Jacob ordered the house specialty- the Chorizo Porchetta- the pork shoulder with a bean puree and sweet garlic crema- plus a side of tortillas to enjoy it taco style. OH MY WORD the flavors in this dish are incredible! So incredible, it gets two pictures!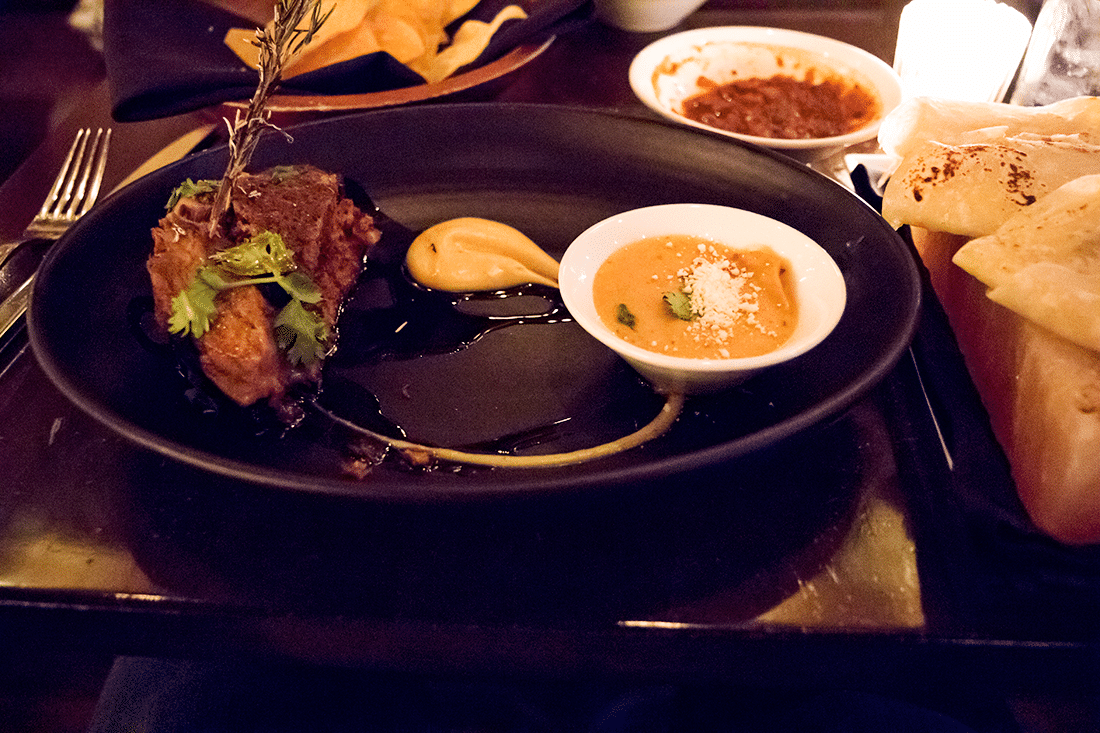 I nailed the focus on the background instead of your subject here, but hey, it gives you an idea for the cool Mission themed environment that one gets to enjoy here.
It's right next to the oldest church in Scottsdale, and we couldn't help but walk around and enjoy the church with the restaurant appropriately themed while we reminisced about one of the best meals we've ever had, and how much we'll remember our last special night out without the worry of kids.
Get 365 Date Ideas!
We want to help you have the best date nights ever! Grab this FREE printable with 365 date ideas, a date for every day of the year so you never run out of ideas!