Our Top 5 Romantic Flicks- Movies You'll Both Enjoy
Have you ever noticed that it's kind of rare to find a "chick flick" that both the guy and the girl enjoy? It's typically the girl who is happy and they guy who watches the movie just for some cuddles. However, we've found that there are a handful of movies that seem to make both the guy and girl in the relationship happy. If you're looking for an at-home movie for Valentine's Day, or any other date night, one of these may suffice!
We have 5 movies we go to for romantic flicks that we know we'll both enjoy.
5. The Notebook-
Yes, lots of guys hate to admit it, but they like it too. The sweet older versions of Allie and Noah remind us of grandparents. The younger versions make us hope to have a relationship as fun and exciting. It's a great one to celebrate young love and choosing the right person.
4. Stardust-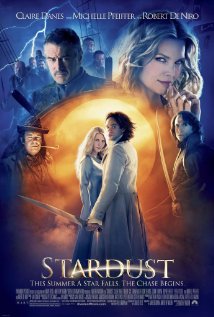 This will melt the heart of a sci-fi lover, and make everyone else involved laugh. There's plenty of action, humor, and of course romance to go around.
3. 500 Days of Summer-
A great movie when you're early on in dating, but also fun after years of marriage! It's funny, witty, and full of surprises.
2.Serendipity-
If your man can get past the fate-controls-all-so-why-try attitude in the beginning, you'll both enjoy this one! There's humor, a great plot, and amazing acting. For all who believe fate plays a hand, you'll love watching this one. (We've even known guys who love it and watch it multiple times!)
1. Definitely Maybe-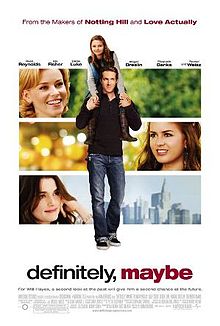 It will crack you up for most of the movie, but it will also make you think about the people we choose, why we choose them, and the importance of passion and friendship in a relationship.
Get 365 Date Ideas!
We want to help you have the best date nights ever! Grab this FREE printable with 365 date ideas, a date for every day of the year so you never run out of ideas!