Our Trick for Getting FREE Dates: Small Business Saturday Gift Cards
There are a lot of FAQ's we get from readers, and I have big plans to turn them all into our Dating 101 Series.
Let me start with one we get often and one of the tips/tricks we'd suggest to remedy this problem.
Reader FAQ:
How do you afford to date each week?
I'll go into a lot more detail in a few more posts on this topic, because there's lots to say! I am thrilled to share with you one thing we do every year to get some dates for free!
Have you heard of
Small Business Saturday
? If not, let me give you the Cliff Notes version. American Express loves supporting small, local companies and generously credits your account with a specific amount spent at a registered small business when you shop there the Saturday after Thanksgiving. The only catch- you have to register your card in advance on the American Express site, and you have to make sure the business you want to support is registered too. It's all very easy to do, the website is easy to follow, and the rewards are awesome!
Last year we were allowed $25 on one card each. This year we were allowed $10 on as many cards as we have. Both years we've come out with about $50 worth of gift cards from our favorite restaurants at no cost to us. It's such a score! We try to choose places that we can feed ourselves on about $15, so we instantly get 3 dates paid for and maybe even a 4th date dessert thrown in! We also love that we get to support local establishments and help our local economy.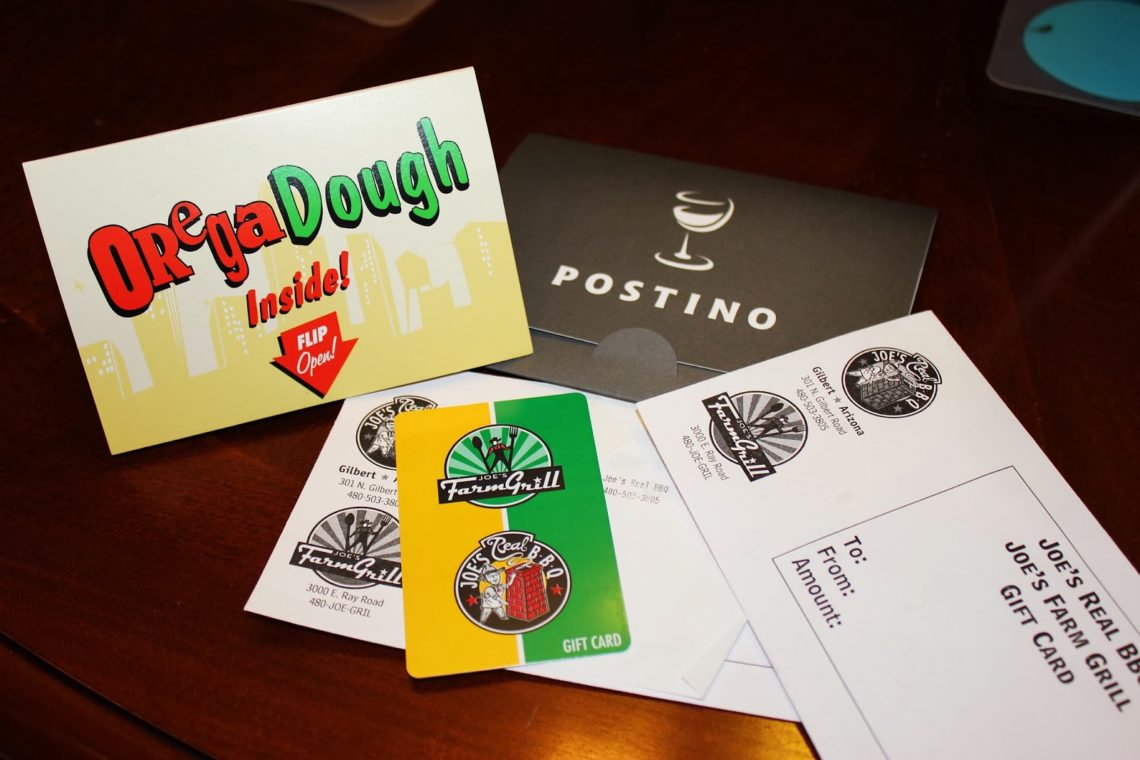 To add to our frugality, we typically wrap these gift cards up and give them to each other as gifts for Christmas. Remember the 12 Months of Dates? There's always one in there! Some years we surprise each other, some years (like this one) we plan out where we wanted to go and which card we'd use at each one.
This year has come and gone, and we're ready to wrap some fun gift cards/dates that helped the dating budget big time. If you're interested in following our lead, make sure to get an American Express credit card or two this upcoming year, watch for the sign up (usually one-two weeks before the Small Business Saturday happens), and get ready to afford some fun together!
If you live in AZ, here are some of our favorite places that participate:
This is just one of many ways we're able to afford nice dates on a budget!
Get 365 Date Ideas!
We want to help you have the best date nights ever! Grab this FREE printable with 365 date ideas, a date for every day of the year so you never run out of ideas!