Paint Your Own Van Gogh: Take 2
We don't typically repeat many dates, but every once in a while you do something so cool you know you have to do it again. Remember last spring when we painted our own Starry Night at the Art of Merlot? We couldn't believe how much fun we had on that date! When there was another BOGO free deal on a deal site, we snatched it up fast and registered for a different painting. We have been looking forward to Van Gogh's Cafe for months.
This studio really is awesome! The concept is your will create your own version of a famous painting based off a template.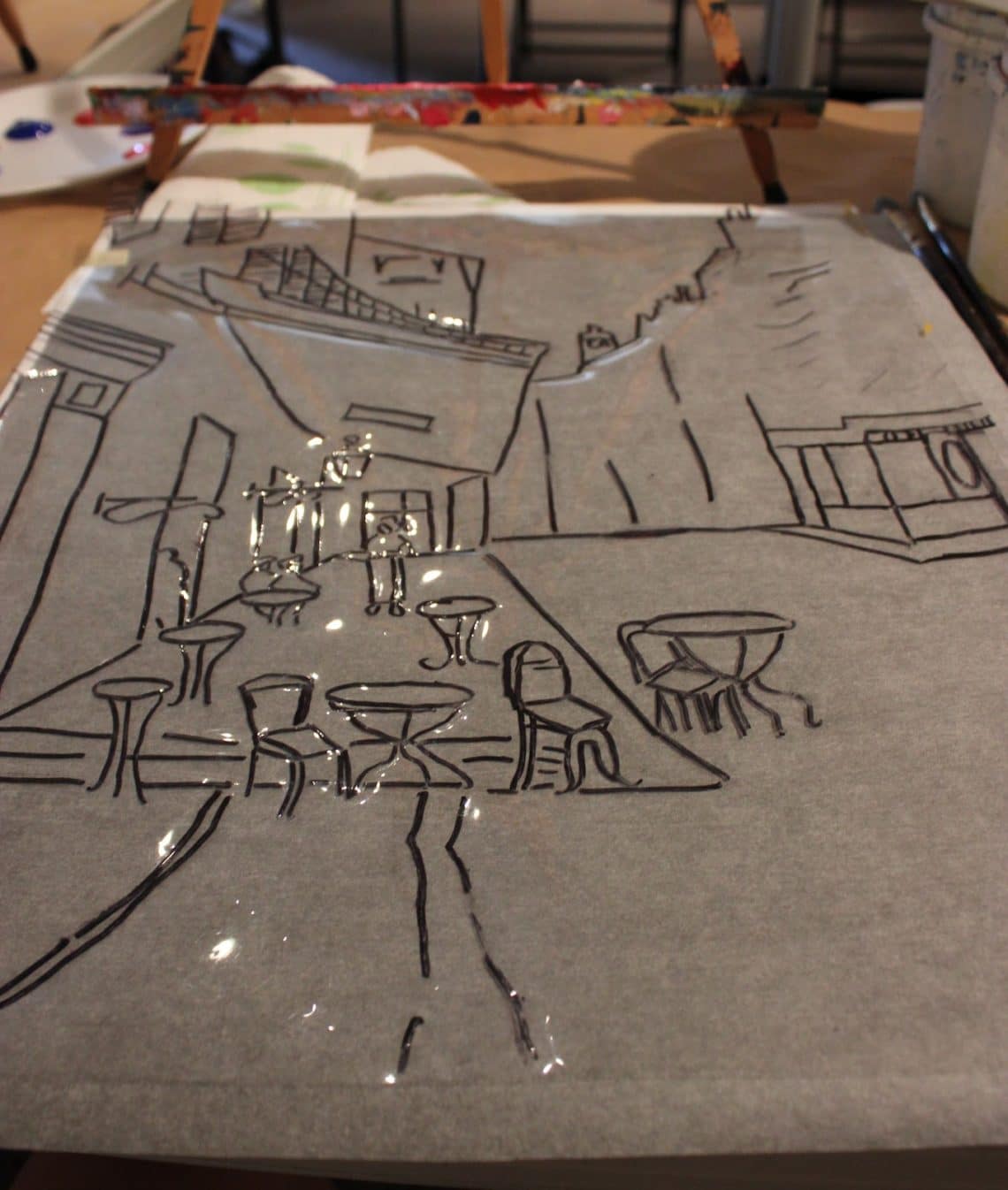 Carbon paper is used to trace the template and transfer it to a canvas.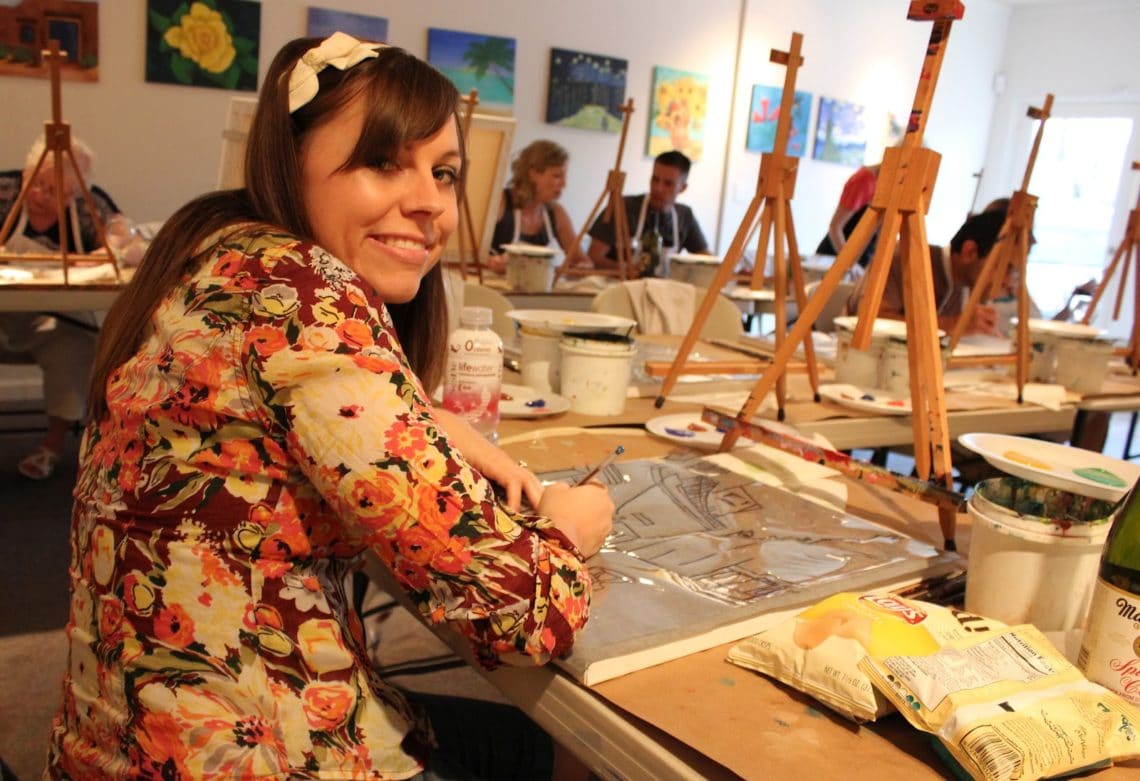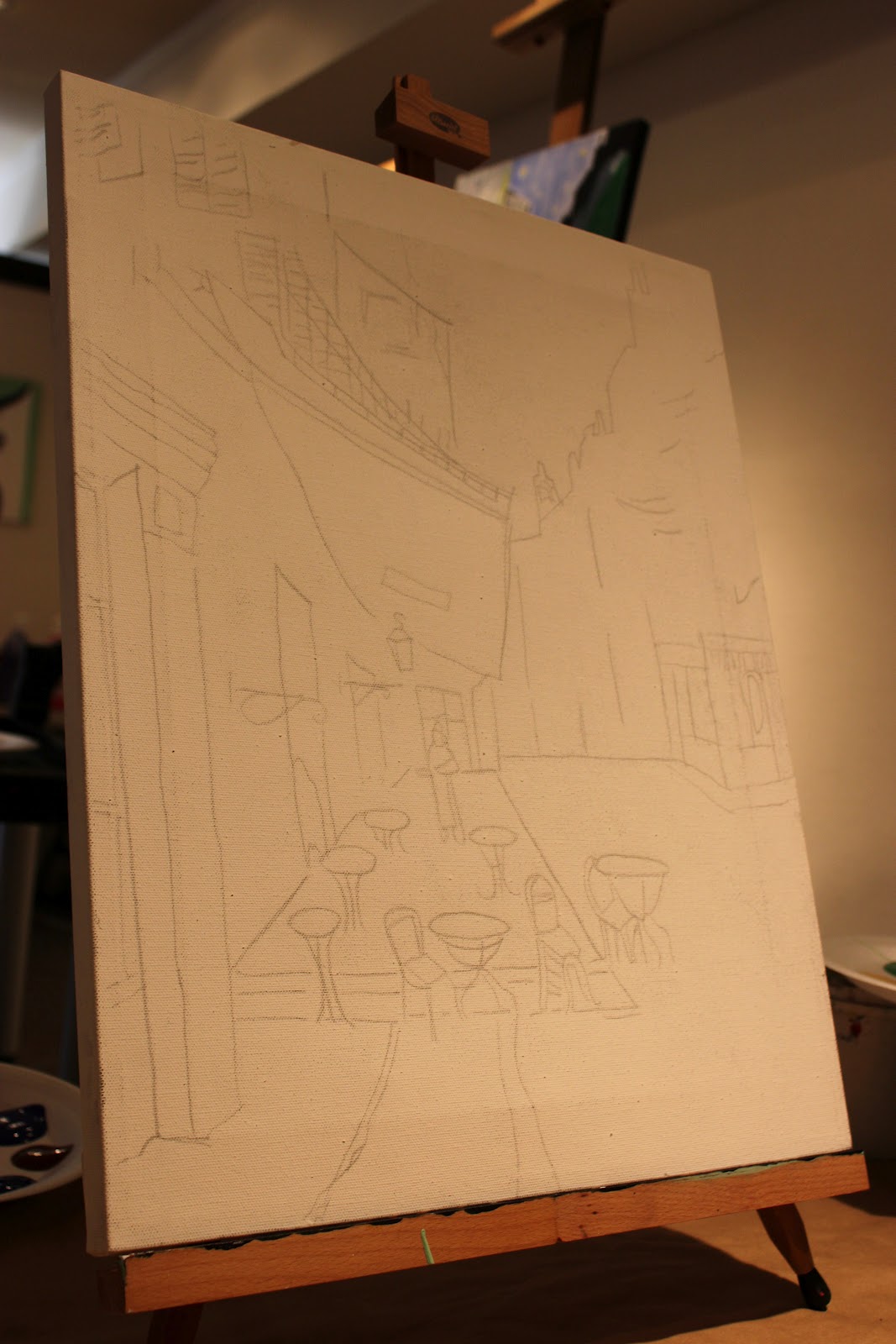 And you bring your own drink…yes, we are Mormons, so this is the beverage of choice instead of Merlot 🙂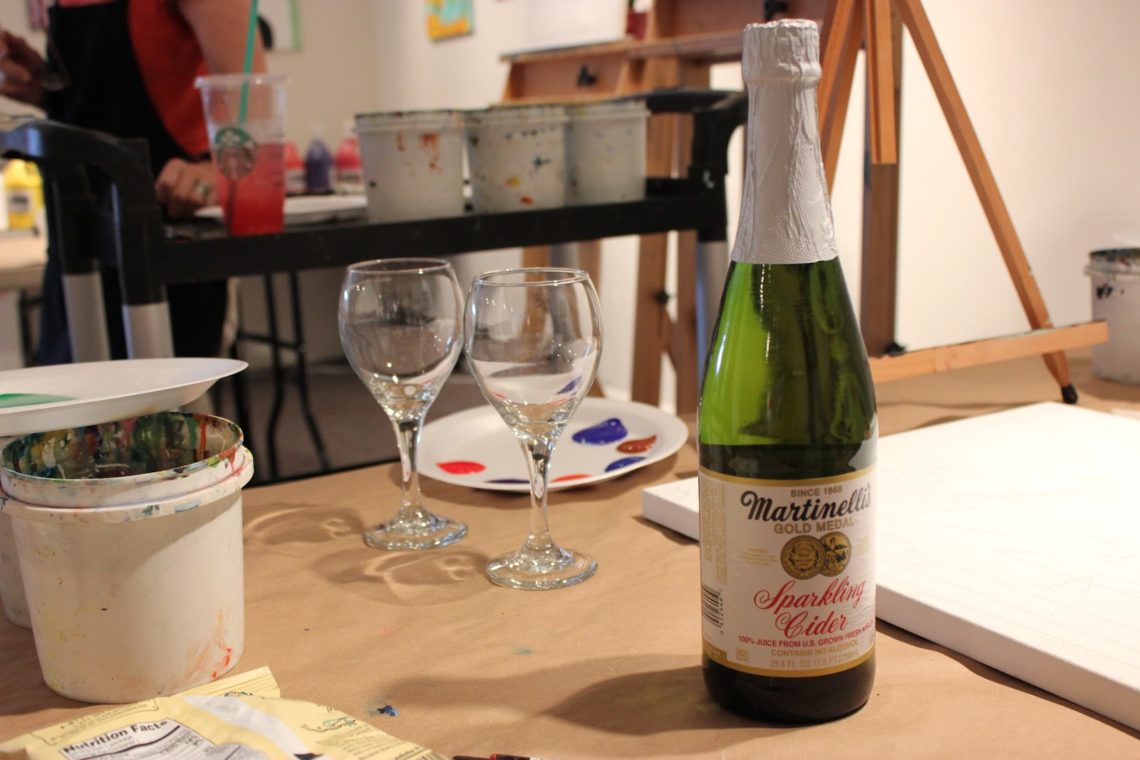 Once all templates are traced they teach you how to mix colors and instruct you to do certain sections. We loved the perfect balance of instruction and encouragement of your own creativity.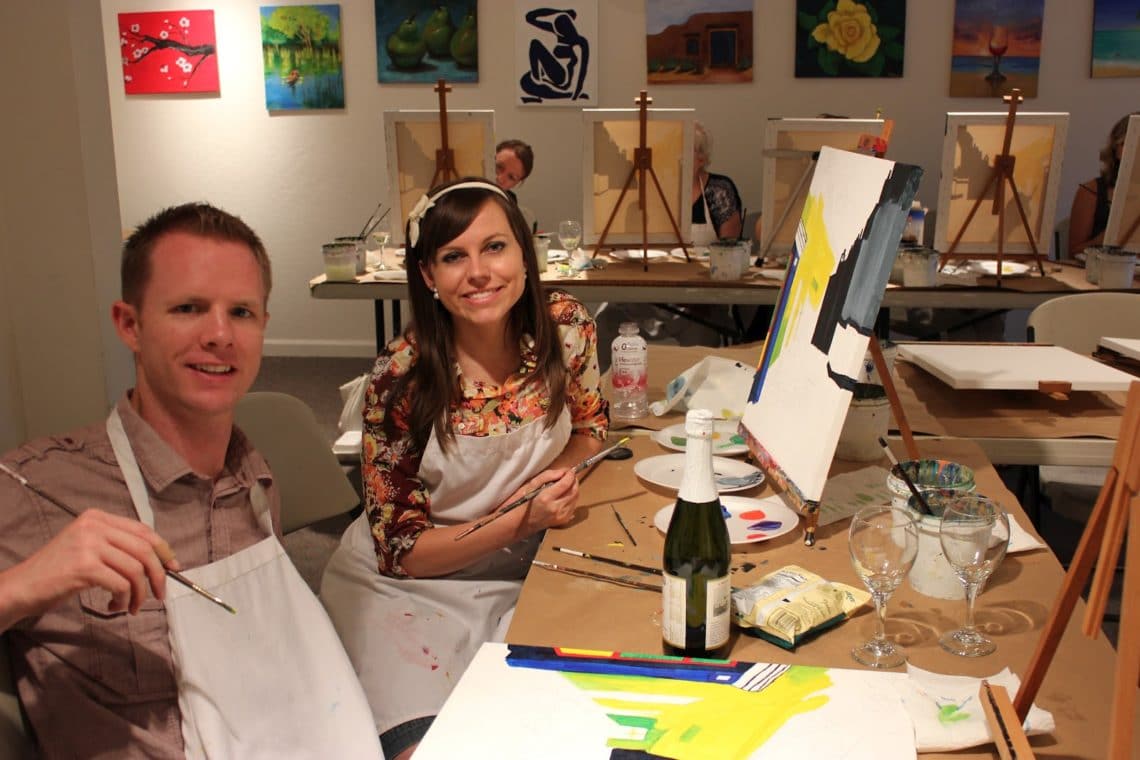 This date also makes us realize how detail-oriented we both are. That's probably a good thing, some of the military defense rockets are in this guy's hands.
And lots of company's websites are in this girl's…so maybe we'll start counting some OCD tenancies as a good thing….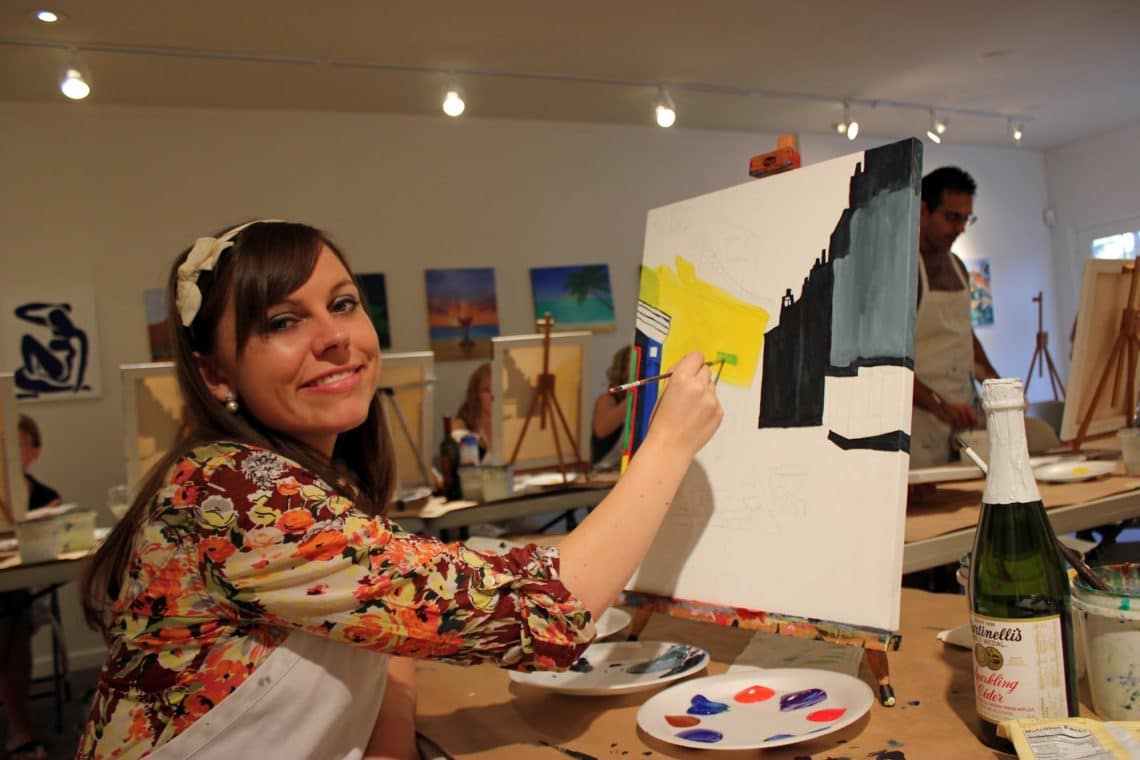 You never can quite finish in only 3 hours, but luckily we came close.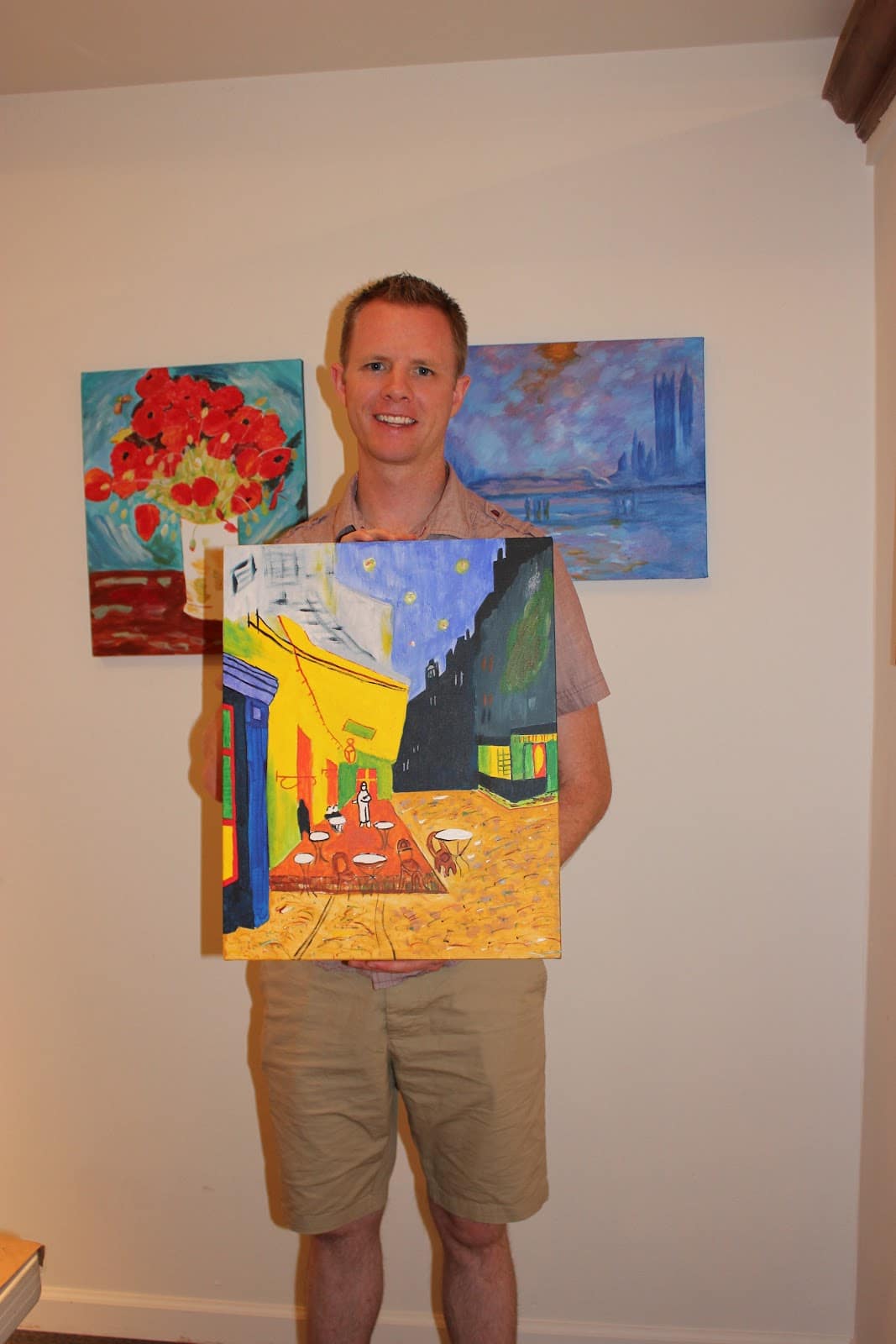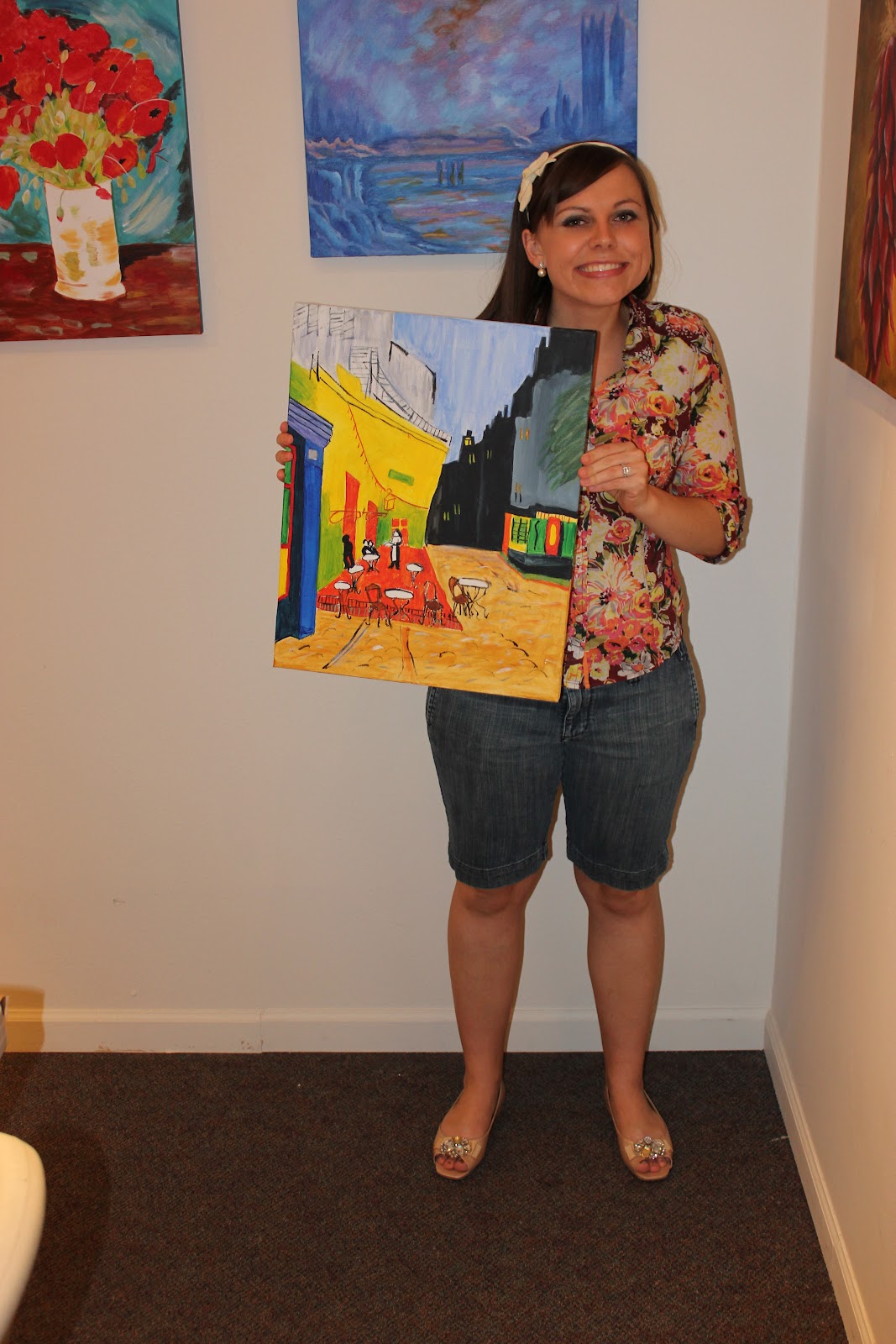 Seriously, if you haven't already looked into this date you need to! It's one of our all-time favorites!
Get 365 Date Ideas!
We want to help you have the best date nights ever! Grab this FREE printable with 365 date ideas, a date for every day of the year so you never run out of ideas!