Pear and Goat Cheese Bruschetta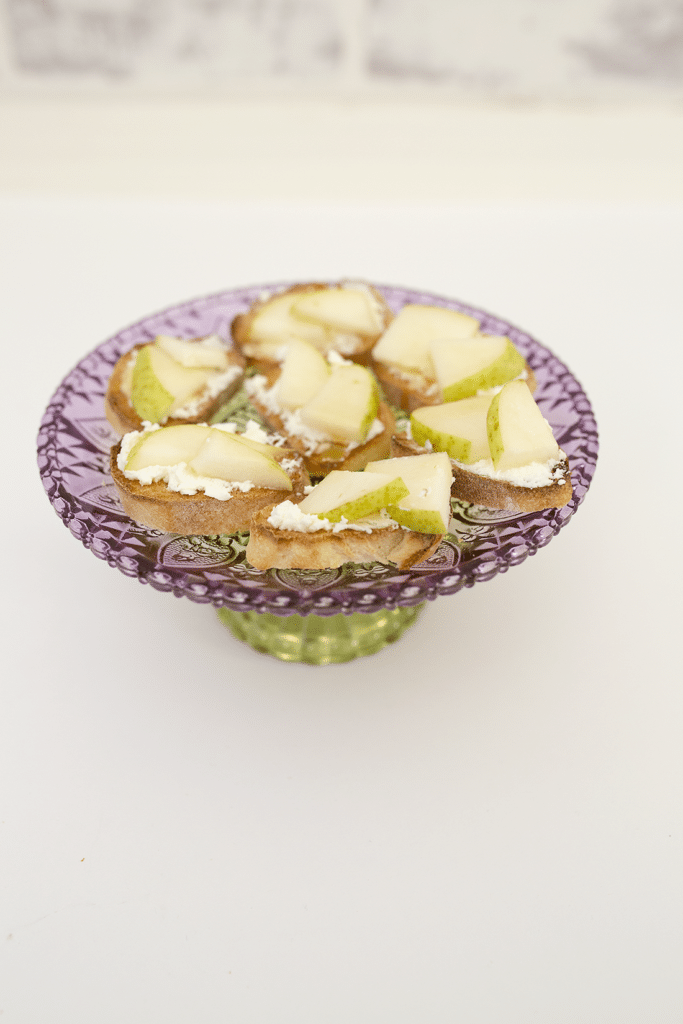 This post is sponsored by Joan of Arc Cheese, but all opinions and love for this easy pear and goat cheese bruschetta are my own!
It's the most wonderful time of the year, that is if you adore the holiday season and you're an extrovert who likes all the social events. I happen to think October through February 14th  is the greatest time of all, and I love having holidays to bring us together with friends and family.
The one thing I don't like, the stress of putting together the perfect food. I really love to cook and bake, but I realized long ago that a professional chef or caterer would maybe be the worst job in the world for me, right up there with a professional musician. I get performance anxiety really badly, and somehow that often translates to food and pulling off the perfect dish for a crowd. Leave me alone and I'm fine and enjoy it, add the need to impress others and somehow it's a stressful situation.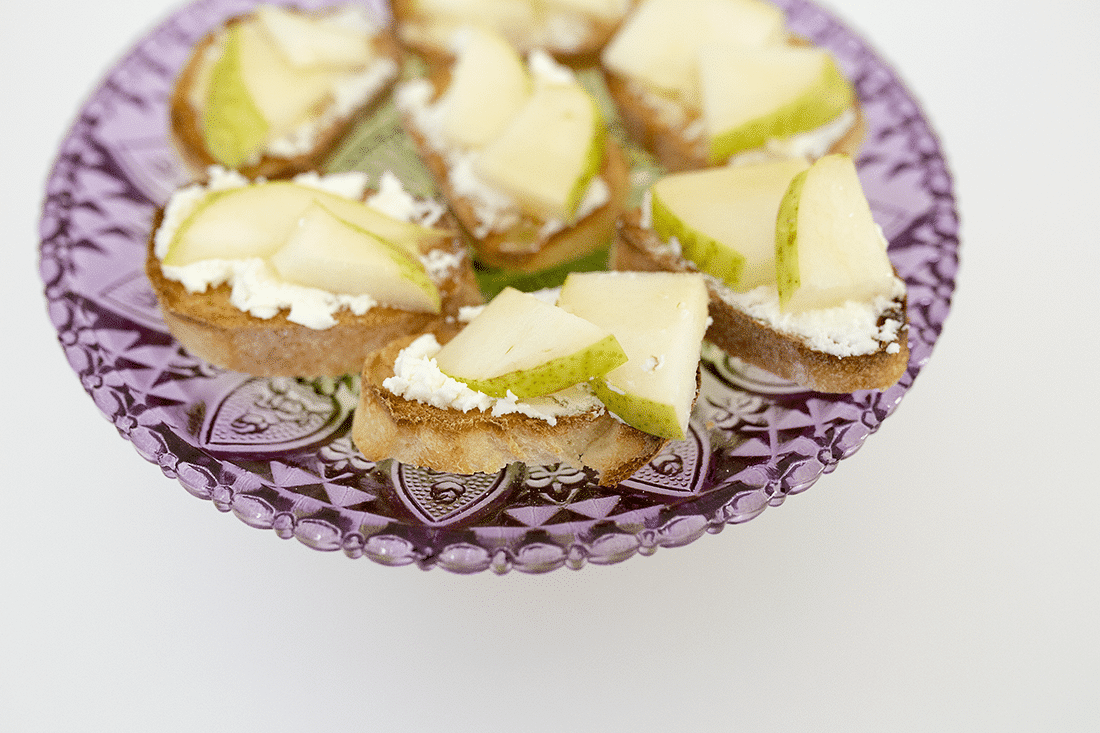 But I've found a huge hack that's made life simple, delicious, and seriously wows the crowd at every social gathering, particularly around the holidays. It comes out perfect pretty much every time, it's hard to mess up, and it's creative enough that people are seriously impressed with this easy hors-d'oeuvre. We have a local restaurant that is known for its bruschetta and creativity offering several amazing kinds with a plate full as the most popular thing to order for an appetizer or even a meal. It has helped inspire spark my creativity and it's something we have often. We've had several different kinds at home, but there's one that's extra delicious, extra easy, and extra wowing thanks to one secret ingredient.
Pear and Goat Cheese Bruschetta
Ingredients:
1 French baguette
2 fresh pears
Joan of Arc® goat cheese (the secret ingredient! It's tangy and compliments the other flavors perfectly!)
honey to drizzle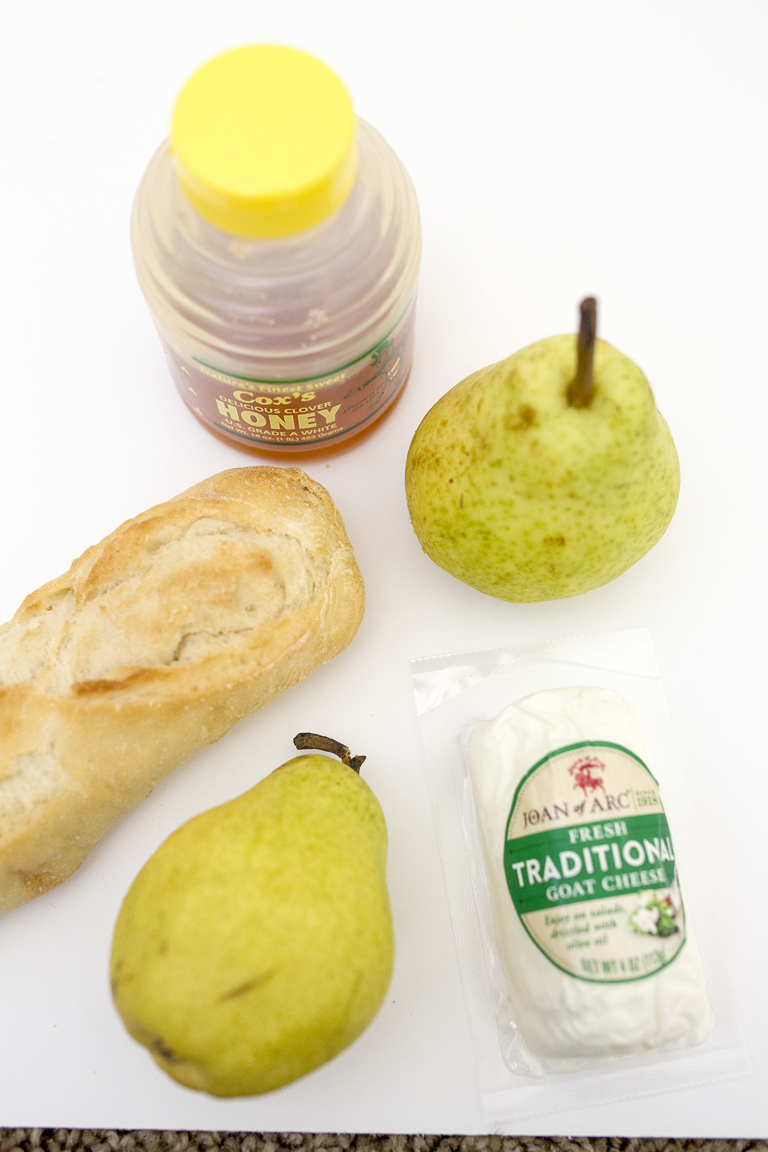 Directions:
Turn the oven on broil. Slice the baguette into thin slices, about 1/4″- 1/2″ thick. Place them on a baking sheet, and broil for about 3 minutes until the baguette slices are toasted. Keep an eye on them, some ovens cook faster/slower. You want a golden brown.
While the bread toasts, slice pears into small bite-sized pieces. Make sure to open your goat cheese and have it ready to go too.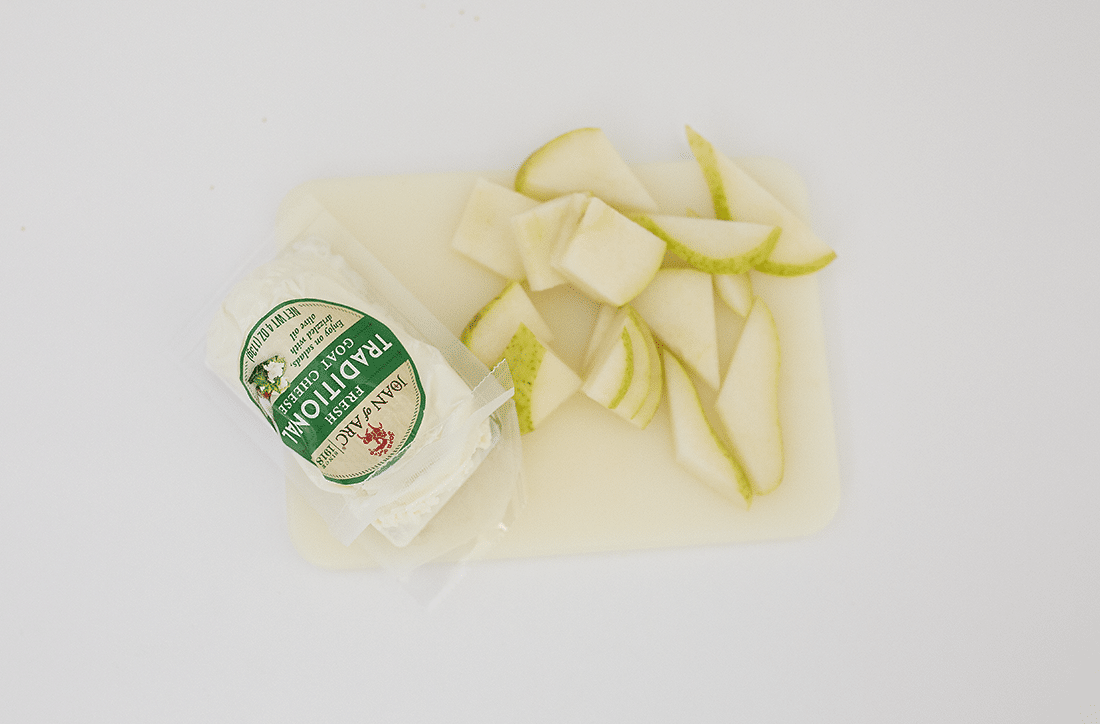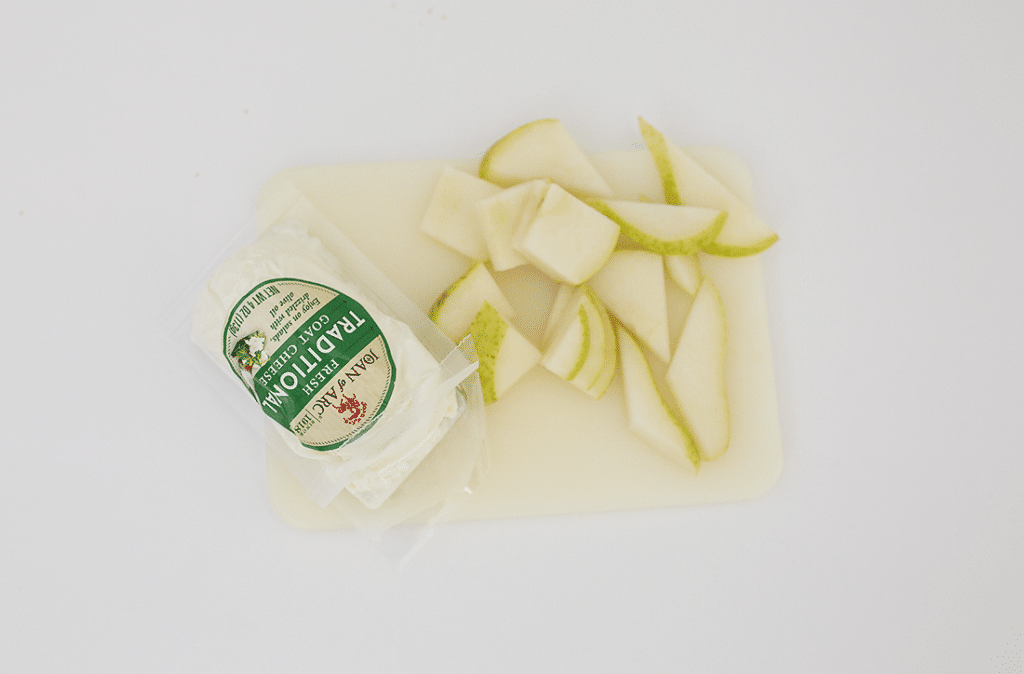 Take the toasted bread and spread the Joan of Arc® on top while still warm. Place a few slices of pear and arrange on top of the goat cheese. Drizzle with a zig-zag of honey. Serve immediately.
It's always a hit, it's super simple with a stress-free way of coming together, and it's a pretty addition to any holiday party or gathering.
Get 365 Date Ideas!
We want to help you have the best date nights ever! Grab this FREE printable with 365 date ideas, a date for every day of the year so you never run out of ideas!