The Perfect Game Day Food for a Couple's Party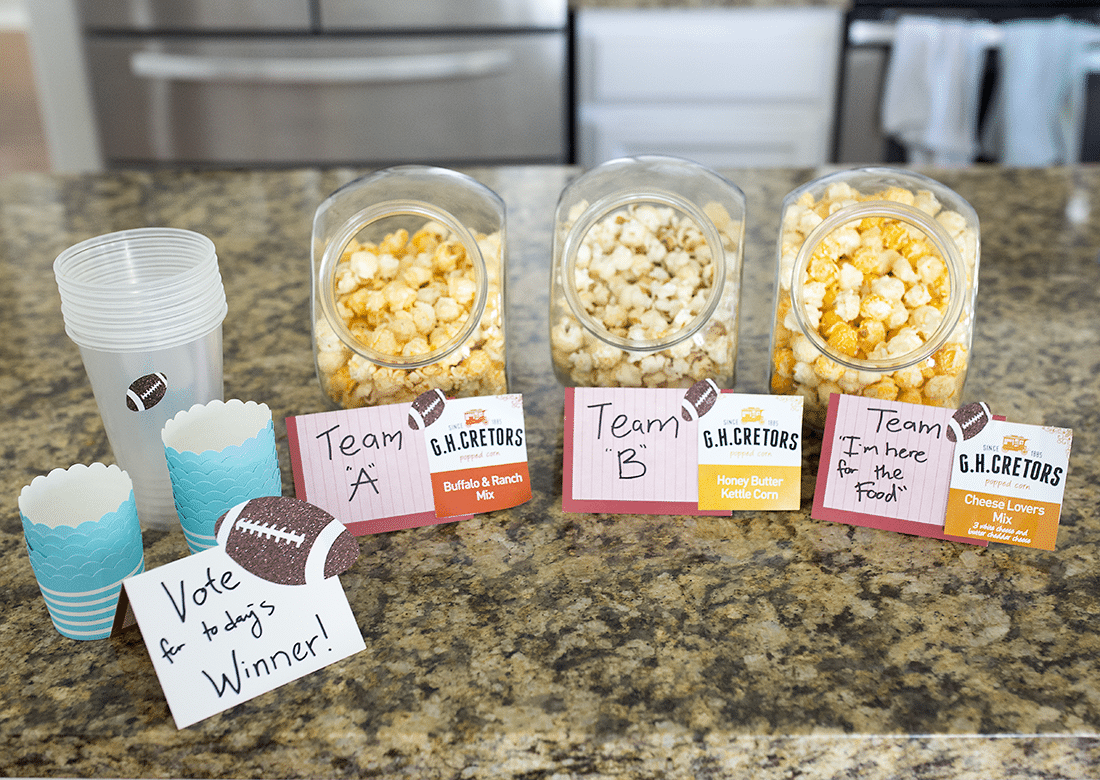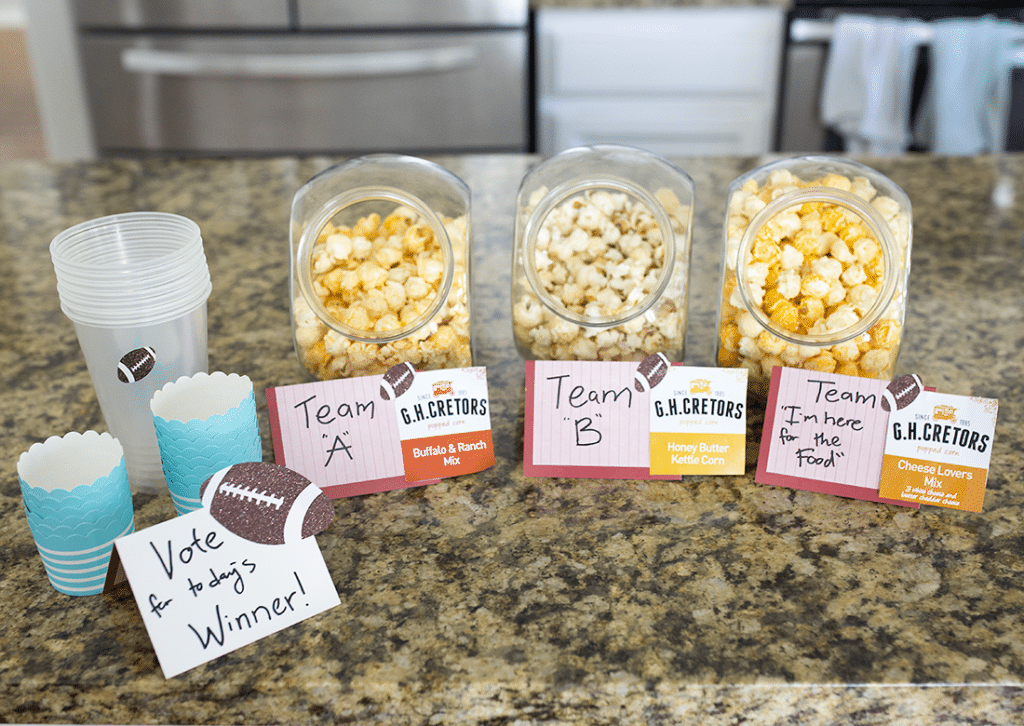 This post is sponsored by our favorite popcorn brand and friends over at G.H. Cretors, but all opinions are our own!
It's that time of year when the easiest group date comes together and football playoffs bring so many couples together to enjoy "The big game." Which, technically could be argued happens each game that your team is playing is "The big game." That means there are even more opportunities to pull together this easy couple's group date, and this perfect game day food idea!
We've learned food is key, and having a snack bar that people can come back to enjoy throughout the game is a must! It's no secret that we're huge fans of G.H. Cretor's Gourmet Popcorn in our home, and I love these types of parties that just lend to buying the best popcorn in several flavors for everyone to enjoy!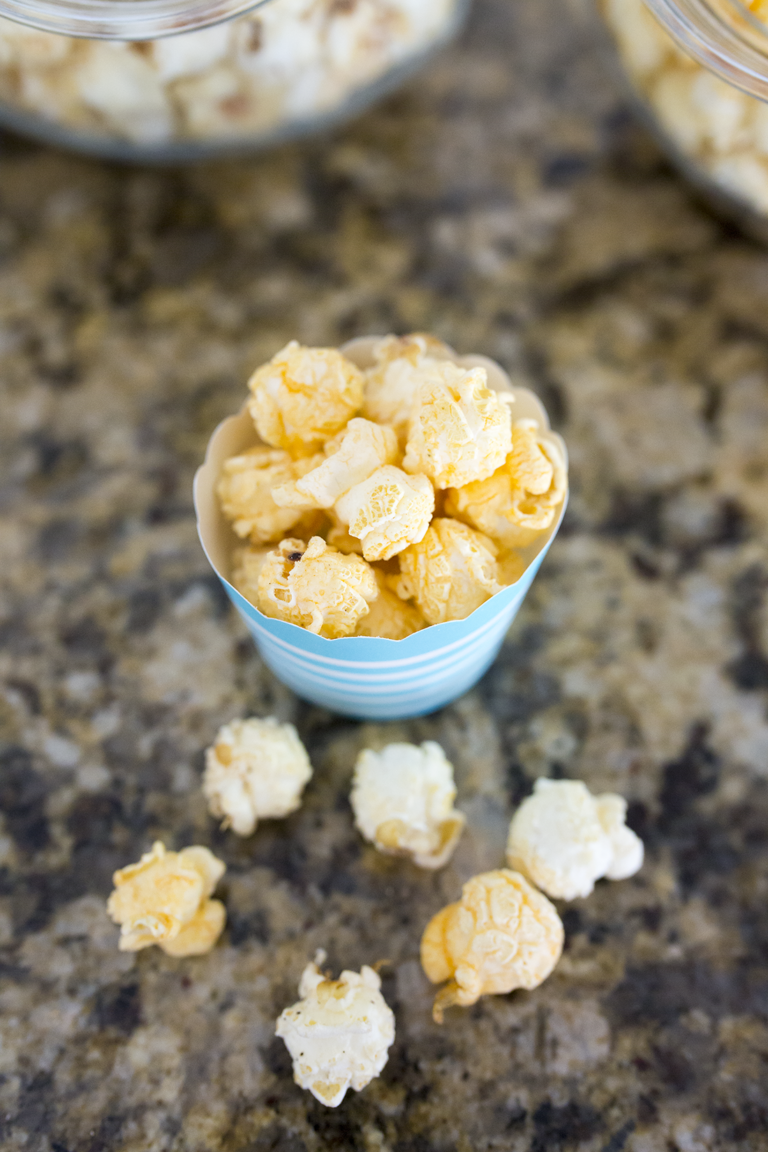 We like to have a little fun with it, and let guests vote on the winning team by picking their team's assigned flavor. We love grabbing seasonal flavors, and this year we're such fans of the new Buffalo & Ranch Mix, the Cheese Lovers Mix, the Honey Butter Kettle Corn, and of course the classic favorites too.
All you need to do is fill a glass serving container with one flavor, deem it a team's flavor, make signs indicating so, and put out containers for guests to vote for the winning team based on which flavor disappears first.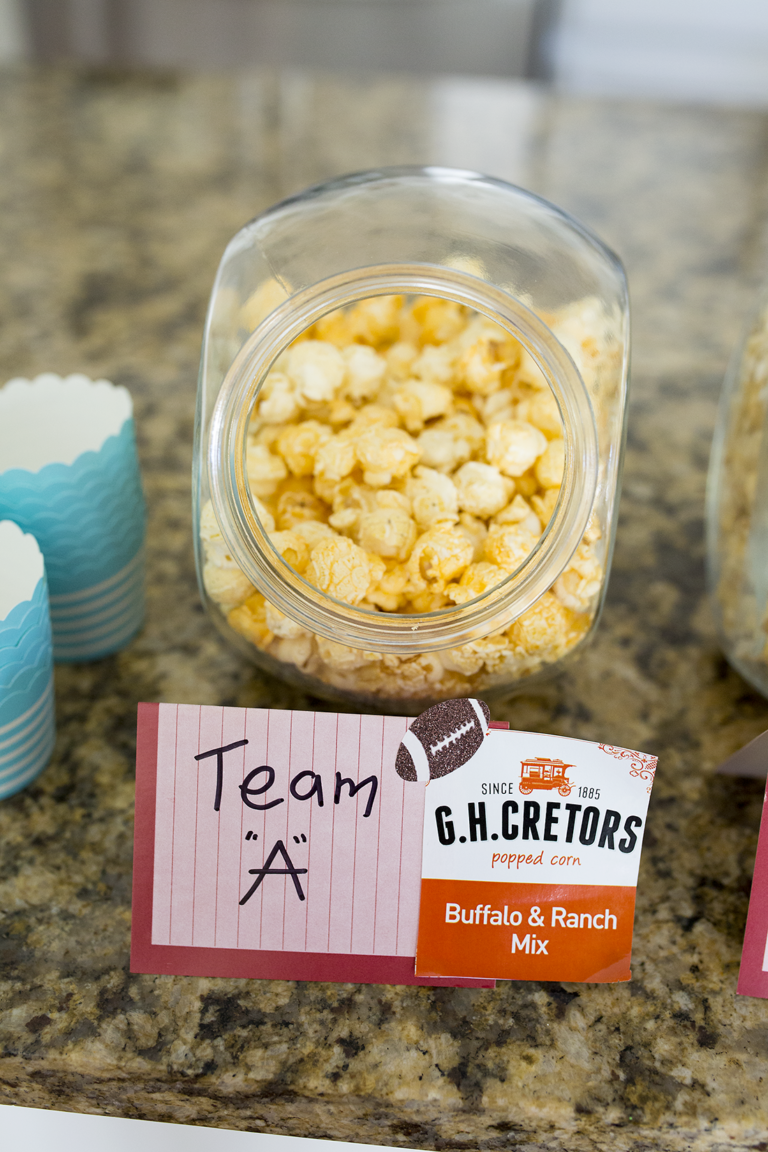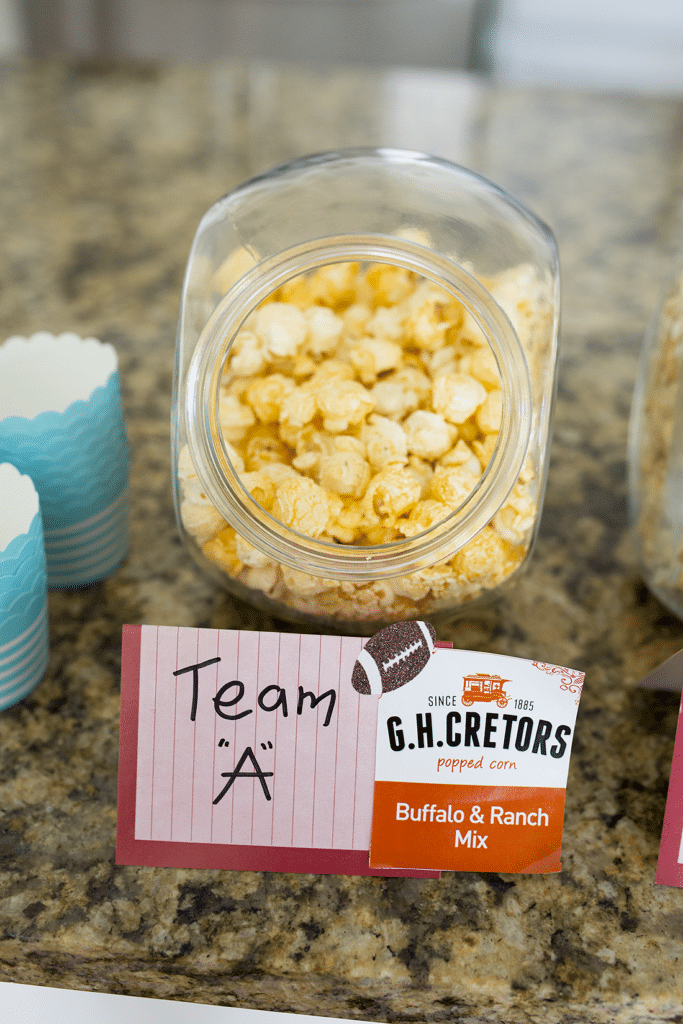 And of course, I love adding a little sense of humor to this game day food setup by adding an additional flavor I think everyone will love that I call "Team I'm Here for the Food" because if I'm being honest there's a lot of games that I know that's my team! It gets a smile, it helps ease a little rivalry tension, but it still makes for the die-hards who will only eat their team's flavor stand out even more!
Check out the newest delicious G.H. Cretor's flavors, be sure to stock up on several for your next game day party, I promise it's always a party hit! And know you can throw together a fun couple's date with delicious and entertaining food with little time and effort that everyone will love!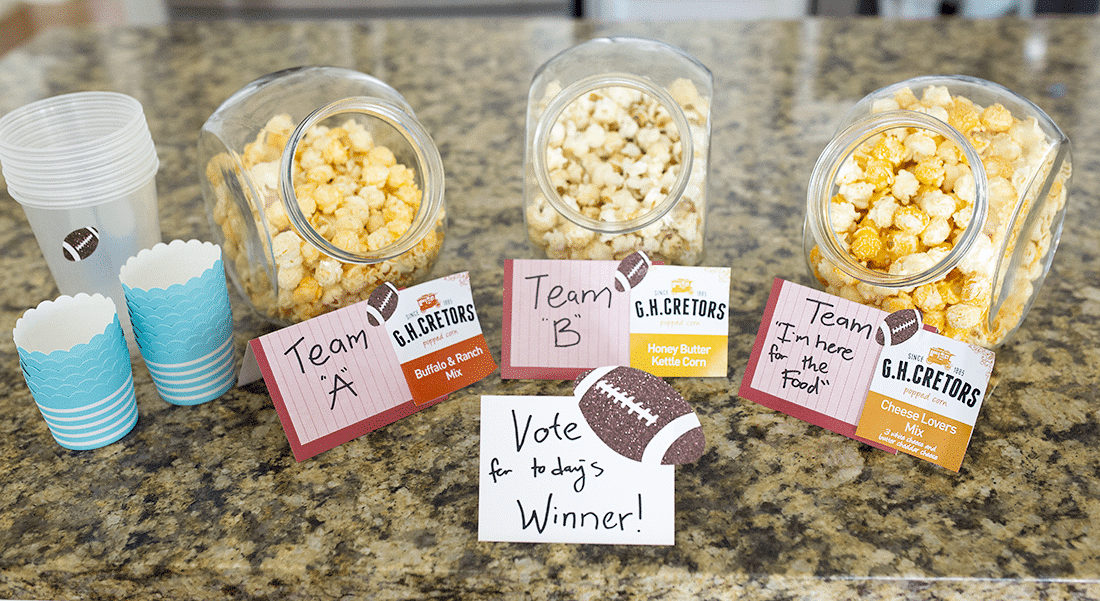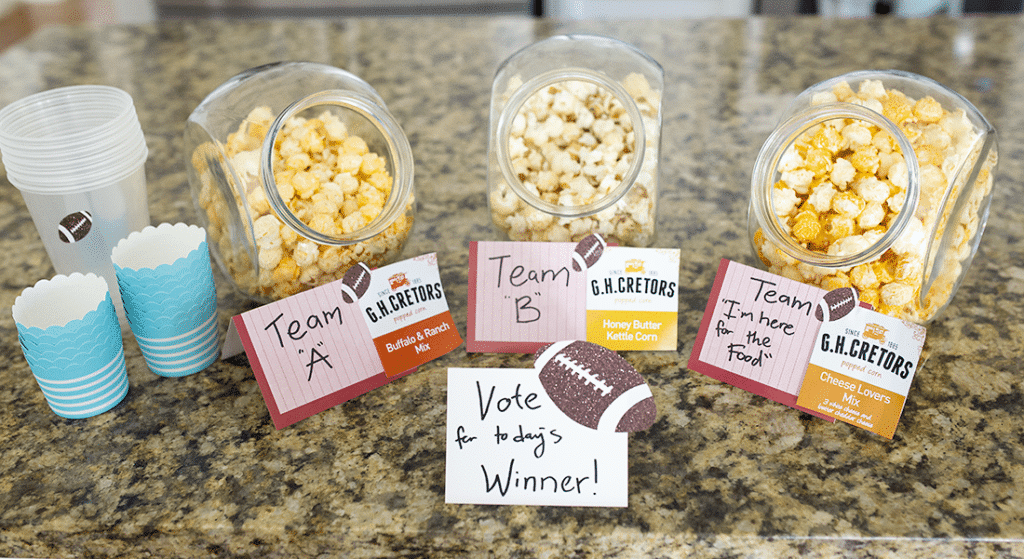 Get 365 Date Ideas!
We want to help you have the best date nights ever! Grab this FREE printable with 365 date ideas, a date for every day of the year so you never run out of ideas!