Perfect Knit Dress for Summer (Maternity + Postpartum Friendly Too!)
The perfect knit dress for summer that will help you get through the heat in style! It's also the perfect knit dress that's maternity and postpartum friendly too: perfect for all body types!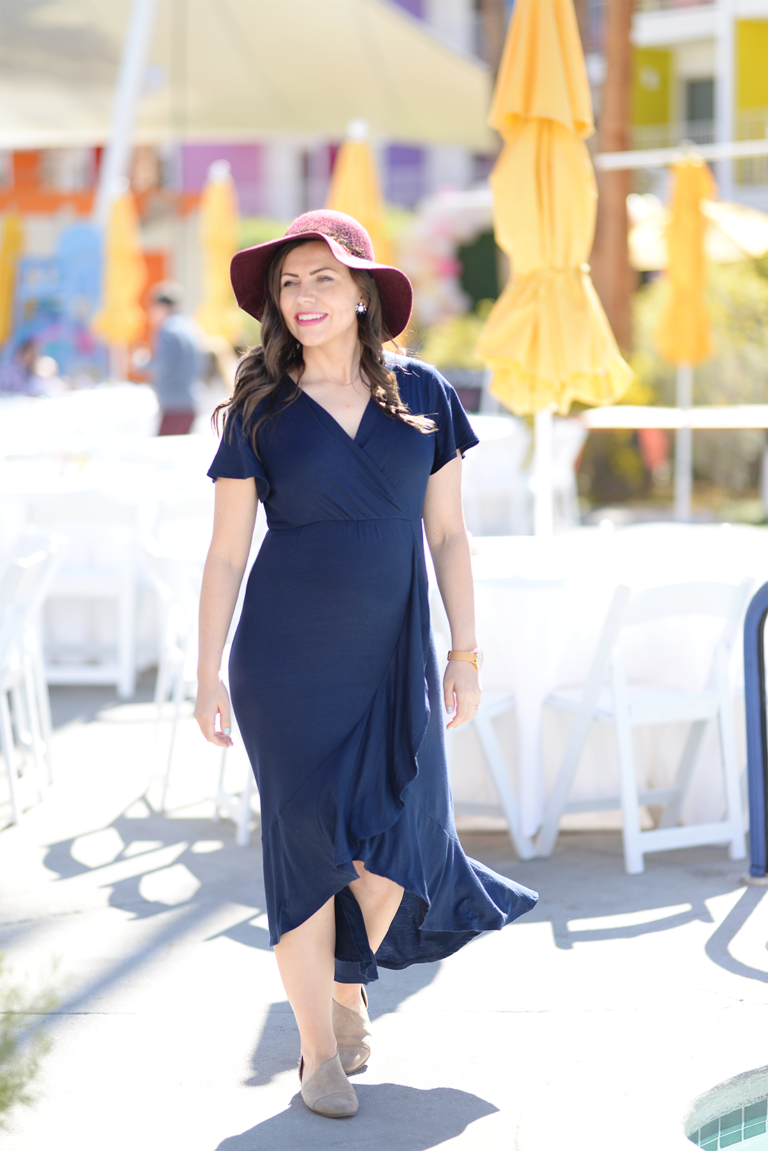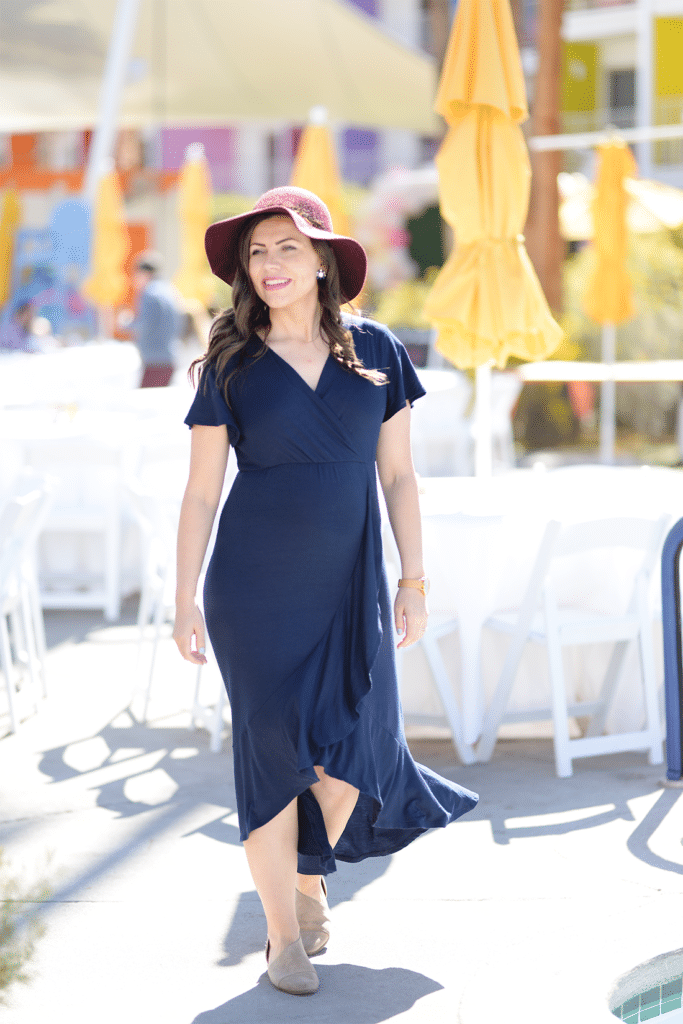 This perfect knit dress for summer look is brought to you by Amazon Fashion, but all outfit choices, styling, and opinions are my own! *This post contains affiliate links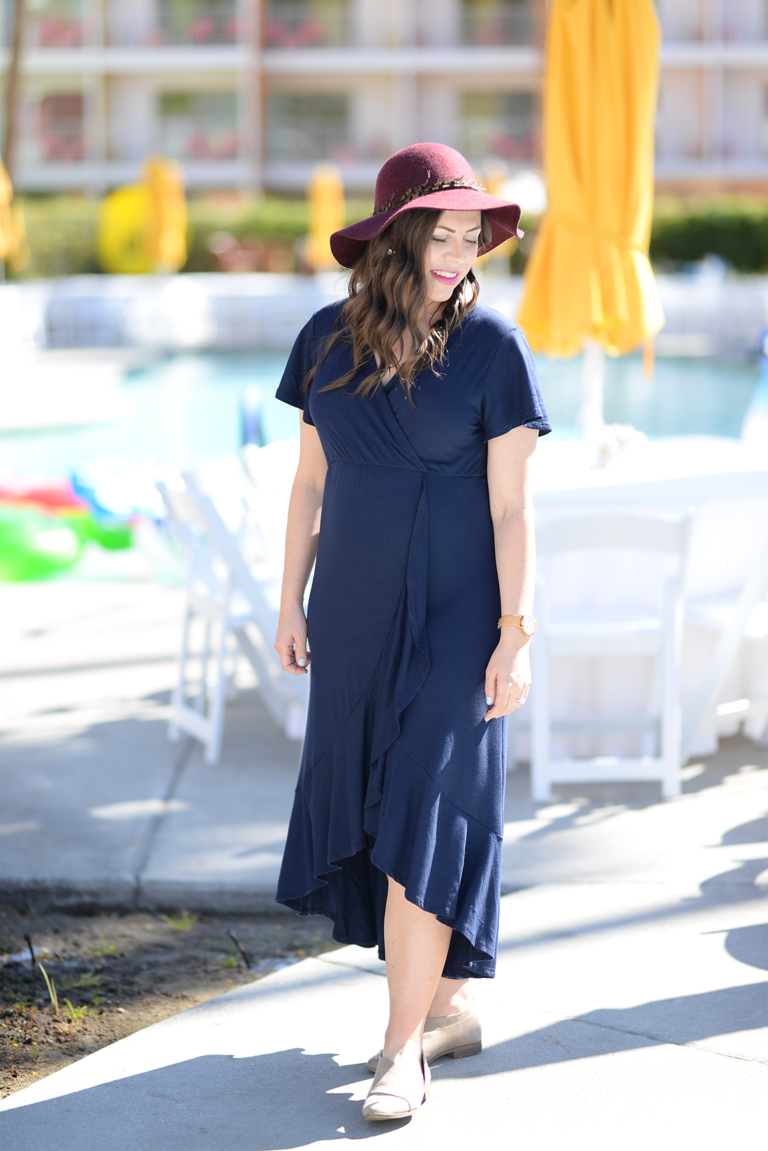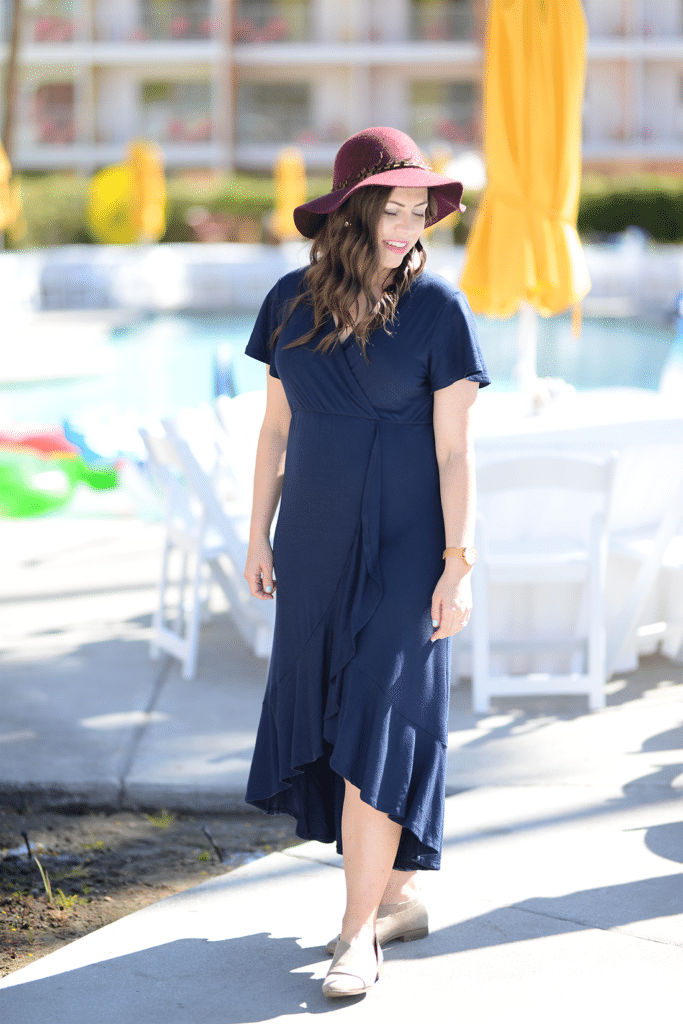 The Perfect Knit Dress for Summer
What's the secret to surviving the heat of the summer comfortably and stylishly? For me, it's owning knit dresses that are breathable, comfortable, look great, and make me feel great too. I love knowing I won't be constrained by my clothes as we near 120-degree temps in Arizona. I also love having the perfect knit dress for summer that I can wear for every piece of my life.
This perfect knit dress for summer would be great for the office, for a play date, for a date night, and dresses up or down for any of these occasions.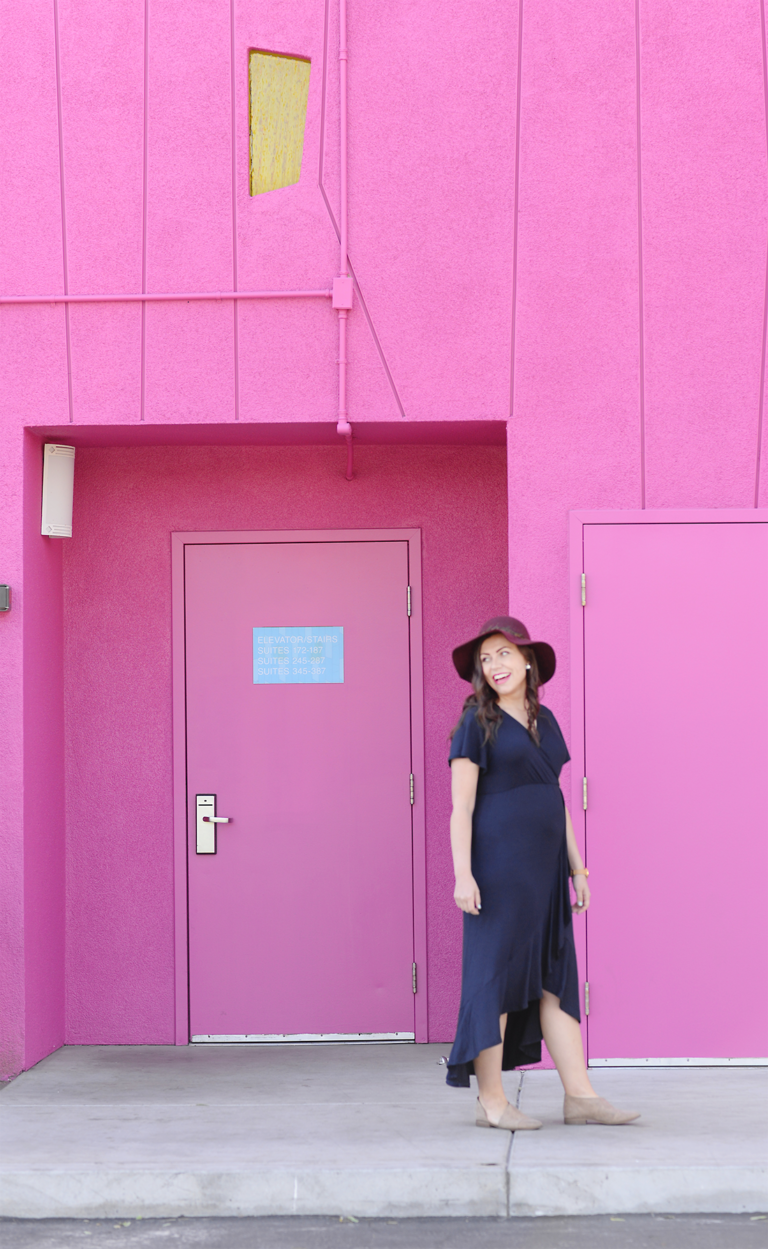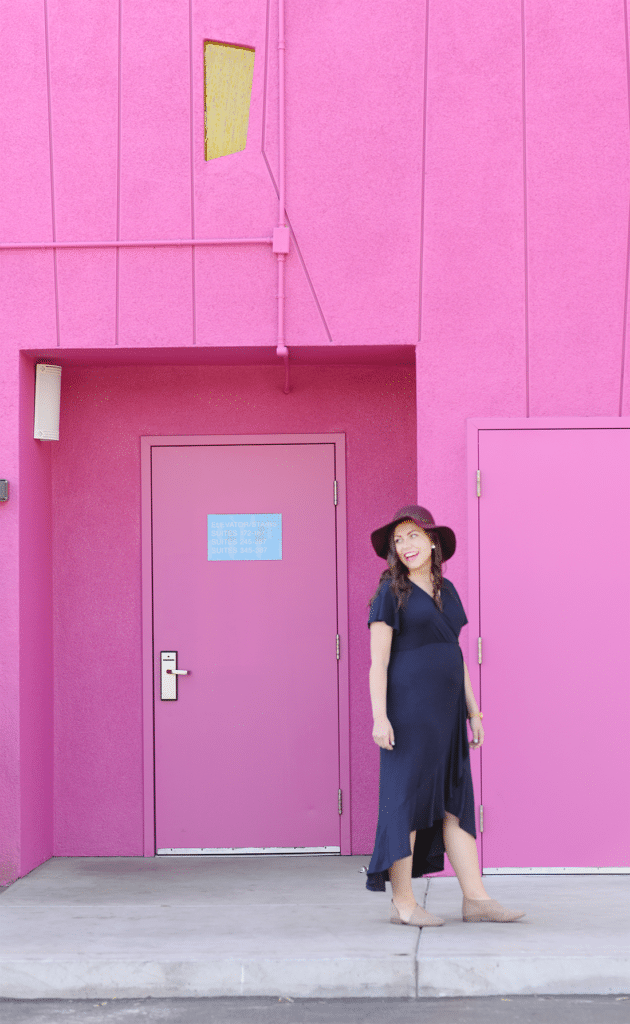 Maternity Friendly Knit Dress
I love knit dresses for summer even when I'm not pregnant. They are just a mom staple that washes well and helps me feel put together while staying comfortable. But maternity friendly knit dresses have a special place in my heart while my belly is growing and I need a little stretch.
This dress is one I loved and purchased in my first trimester when I wasn't looking pregnant and loved it then. I'm now in my second, close to my third and I love that it's fit my along the way! It's also a nursing-friendly knit dress, so I see if staying with me for all phases my body will go through.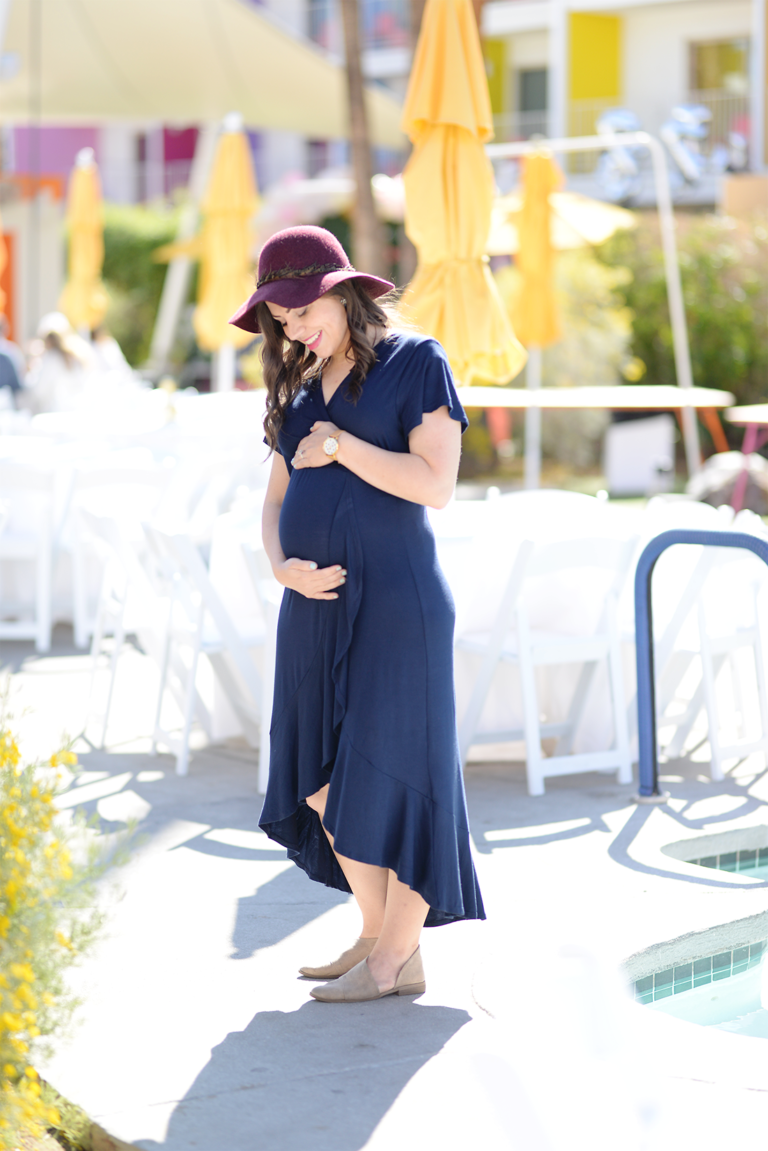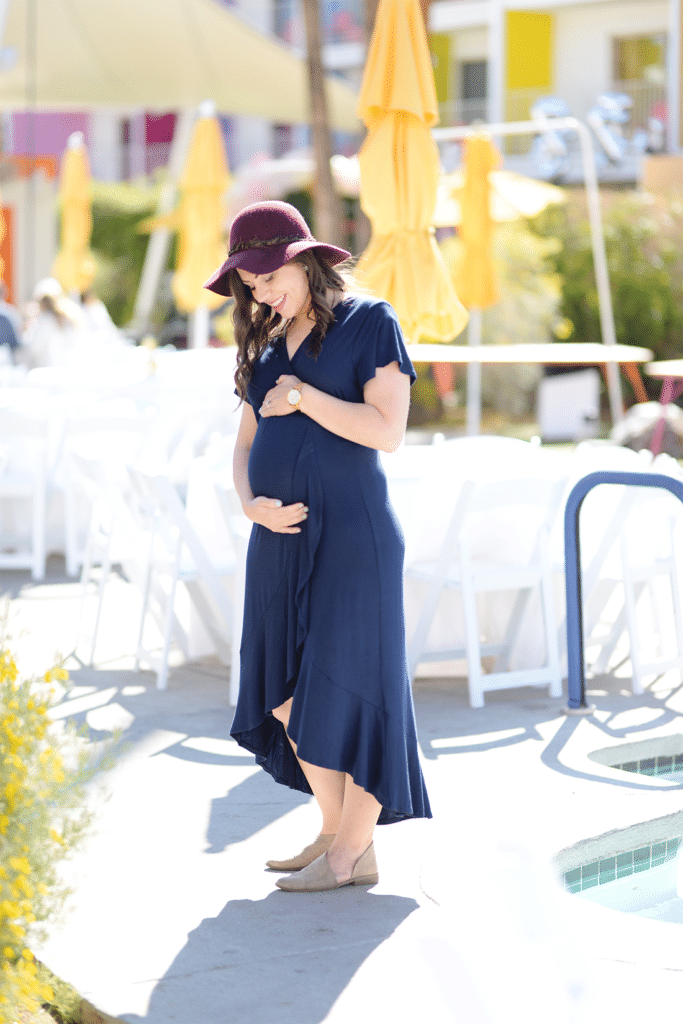 What Makes a Great Knit Dress?
My biggest tip for finding a great knit dress is to look for quality. I've purchased some in the past that felt see-through after a wash or two. I've had some pill so quickly I felt let down. When they lose the loose shape they have to begin with, it's never good. A dress that holds up and doesn't need layers is ideal.
I love finding great dresses on Amazon, and this baby was no exception! It's such high-quality, it comes in four colors, and it works with whatever phase your body is in! If you need the perfect knit dress for summer, definitely check out this one!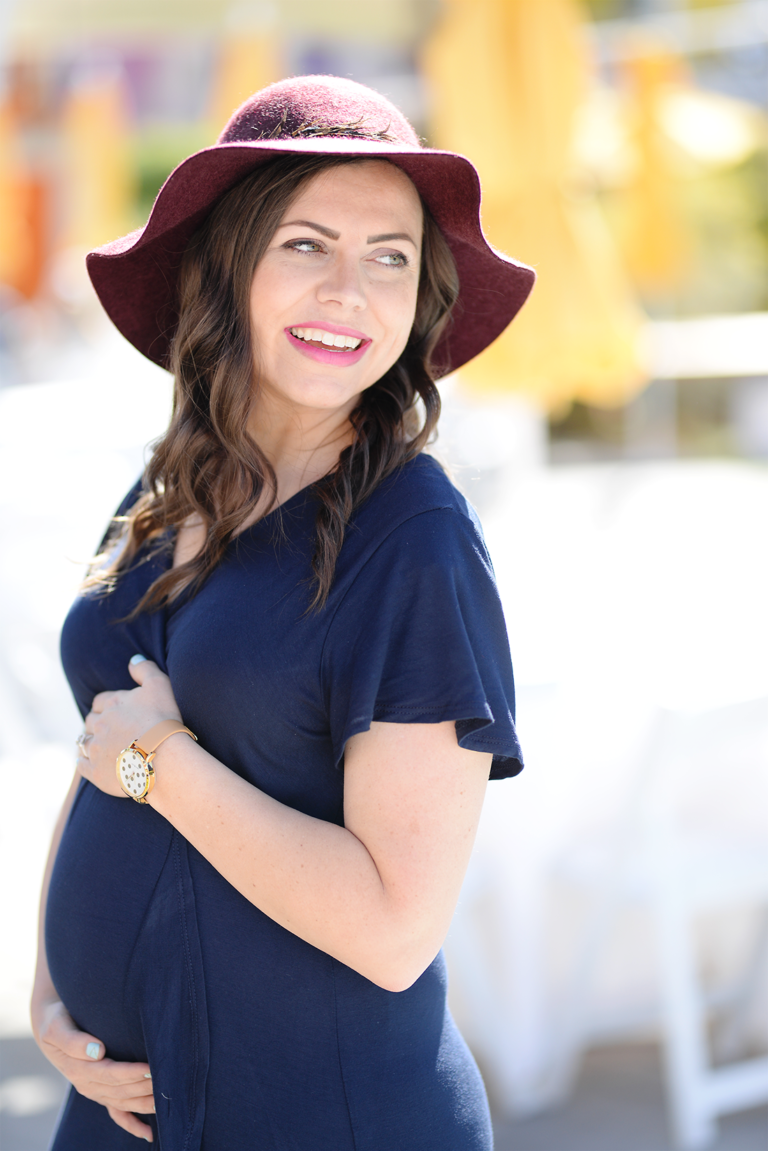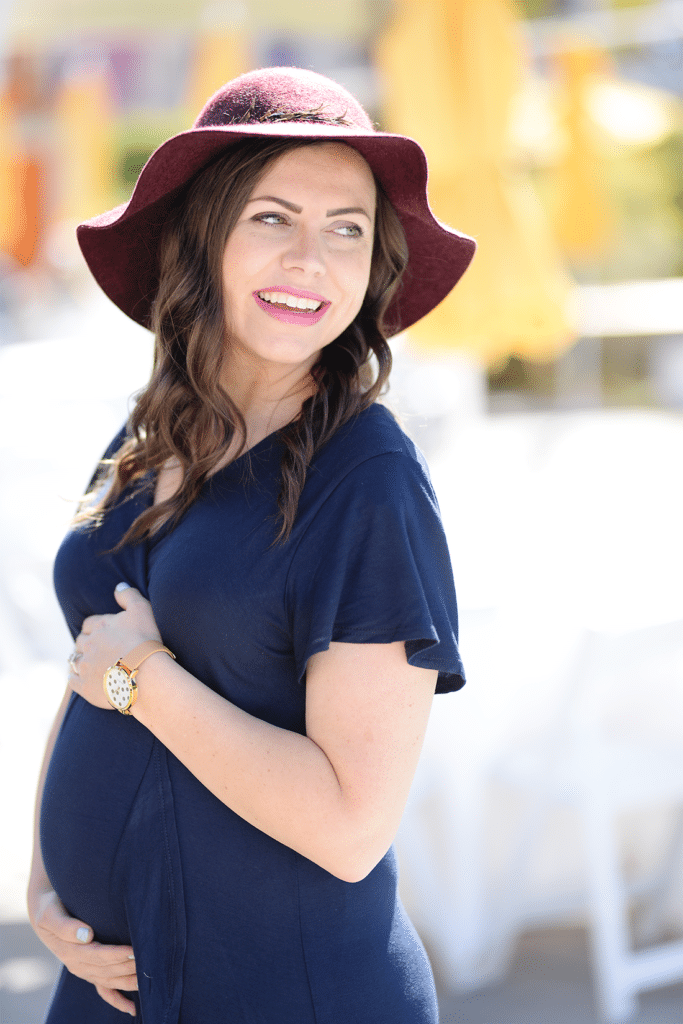 Like this knit dress fashion post? You may love these style ideas too:
Pregnancy Overalls: The Trend to Rock
The Best Flowy Non-Maternity Maternity Dress
Stylish Mom Outfits- and My Favorite Shopping with Kids Hack!
Get 365 Date Ideas!
We want to help you have the best date nights ever! Grab this FREE printable with 365 date ideas, a date for every day of the year so you never run out of ideas!